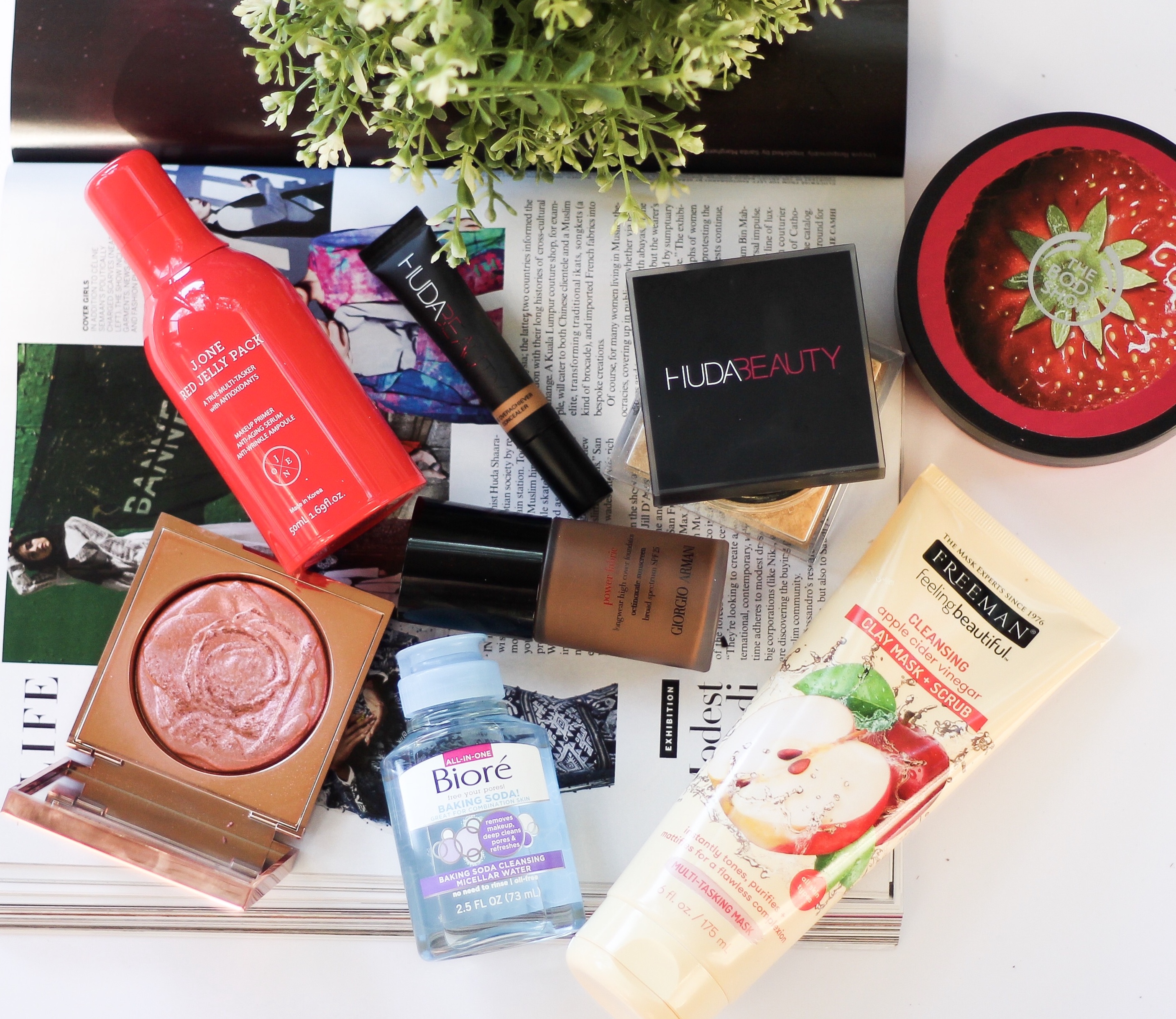 All these holiday events only mean that you have to put your best face on. I've been using these makeup and skincare favorites to create some of my finest looks for the holiday season.
THE BODY SHOP Strawberry Body Butter
This body butter's strawberry scent is so addictive and fills the room as you lather your body in it. It's the kind of scent that helps you start your day right. The body butter is very hydrating and great for controlling scaly skin in the winter.
I've been a big fan of the J-One Jelly Pack line for a while and the reviews on this one are really good so I thought I'd try it out for myself. It lives up to the hype indeed—a great addition to my makeup routine. It has three main ingredients—Red Algae that contains so many antioxidants (6000 times more than the amount in vitamin C). Anti-O's keep you skin cells free from harmful radicles that could put your skin at a risk of cancer. Papaya provides nutrients to nourish the skin and hyaluronic acid hydrates skin, giving it that plump baby face finish.
SMASHBOX Smashbox + Vlada Petal Metal Highlighter
[one-half-first]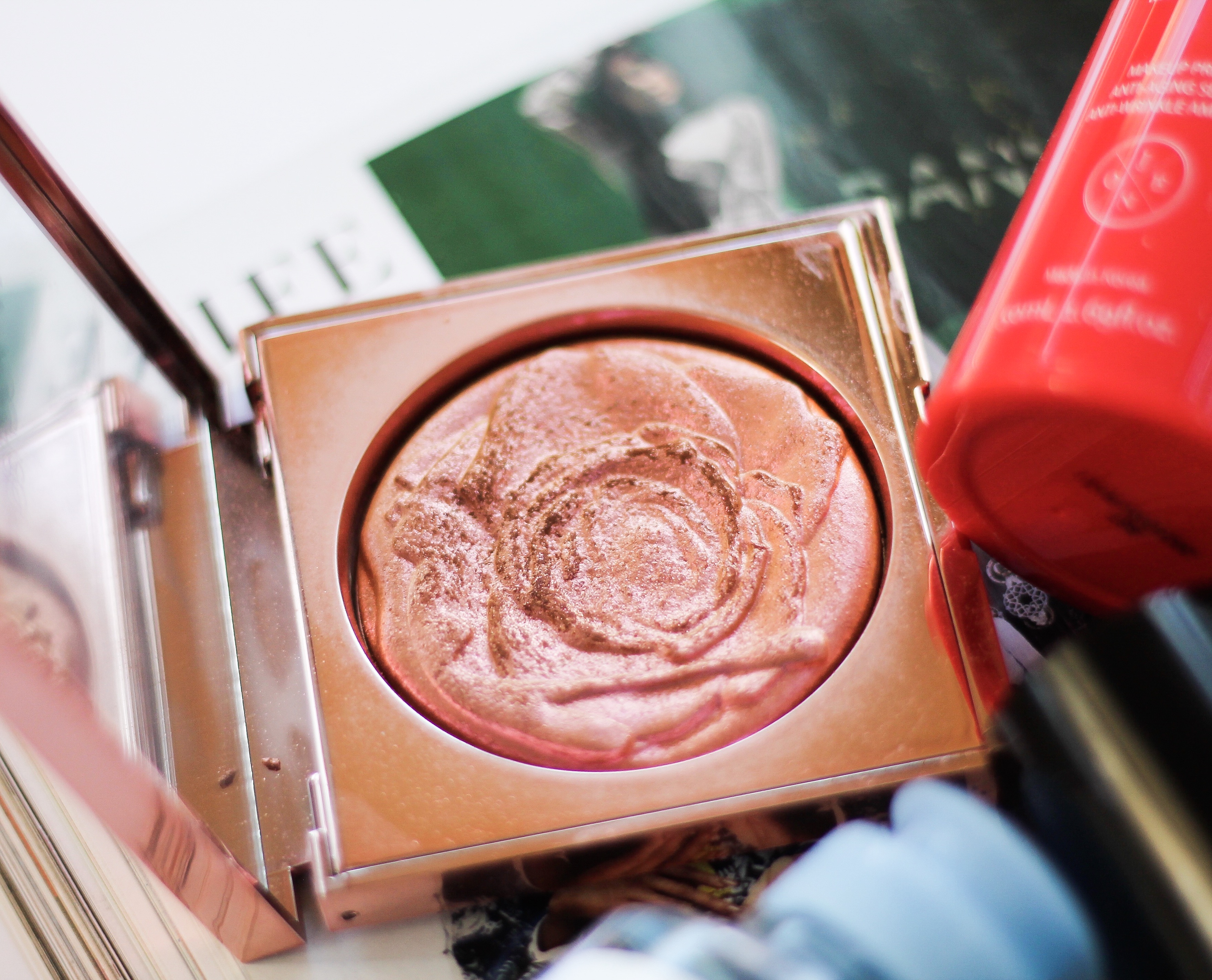 [/one-half-first]
[one-half]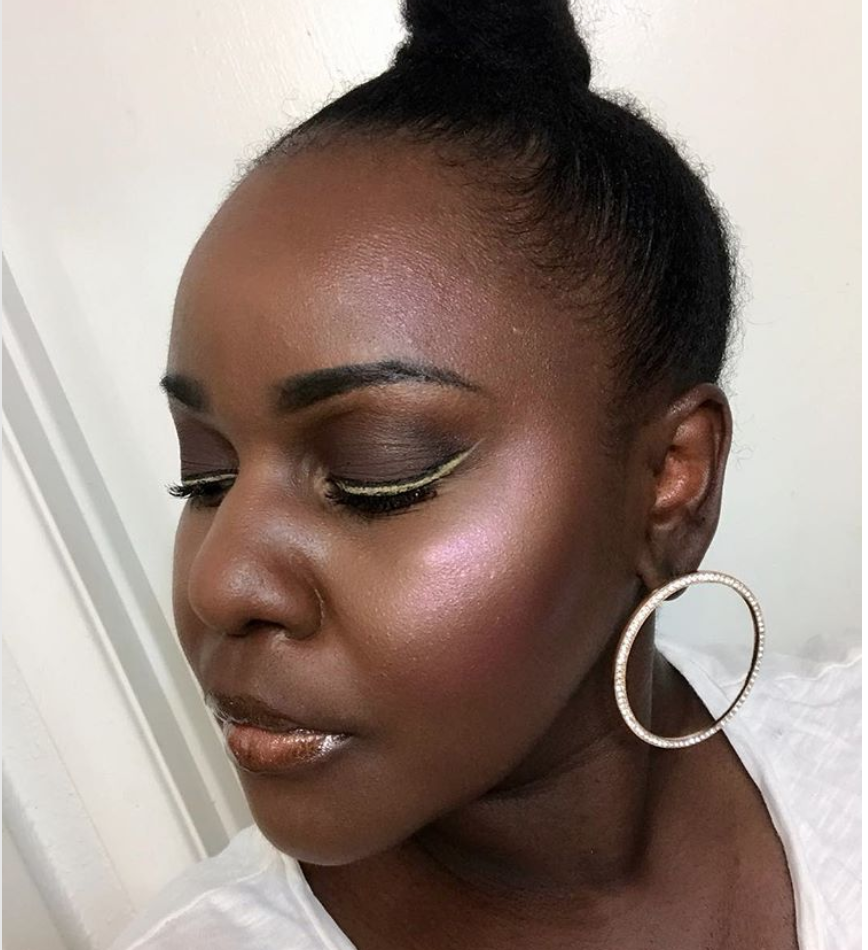 [/one-half]
This is a highlighter I fall in love with a little more every day. It has a duo-chrome finish, so at one angle it looks pink and at another, you see a beautiful golden tone. I get so many compliments with this gem.
GIORGIO ARMANI BEAUTY Power Fabric Long-wear High Cover Foundation SPF 25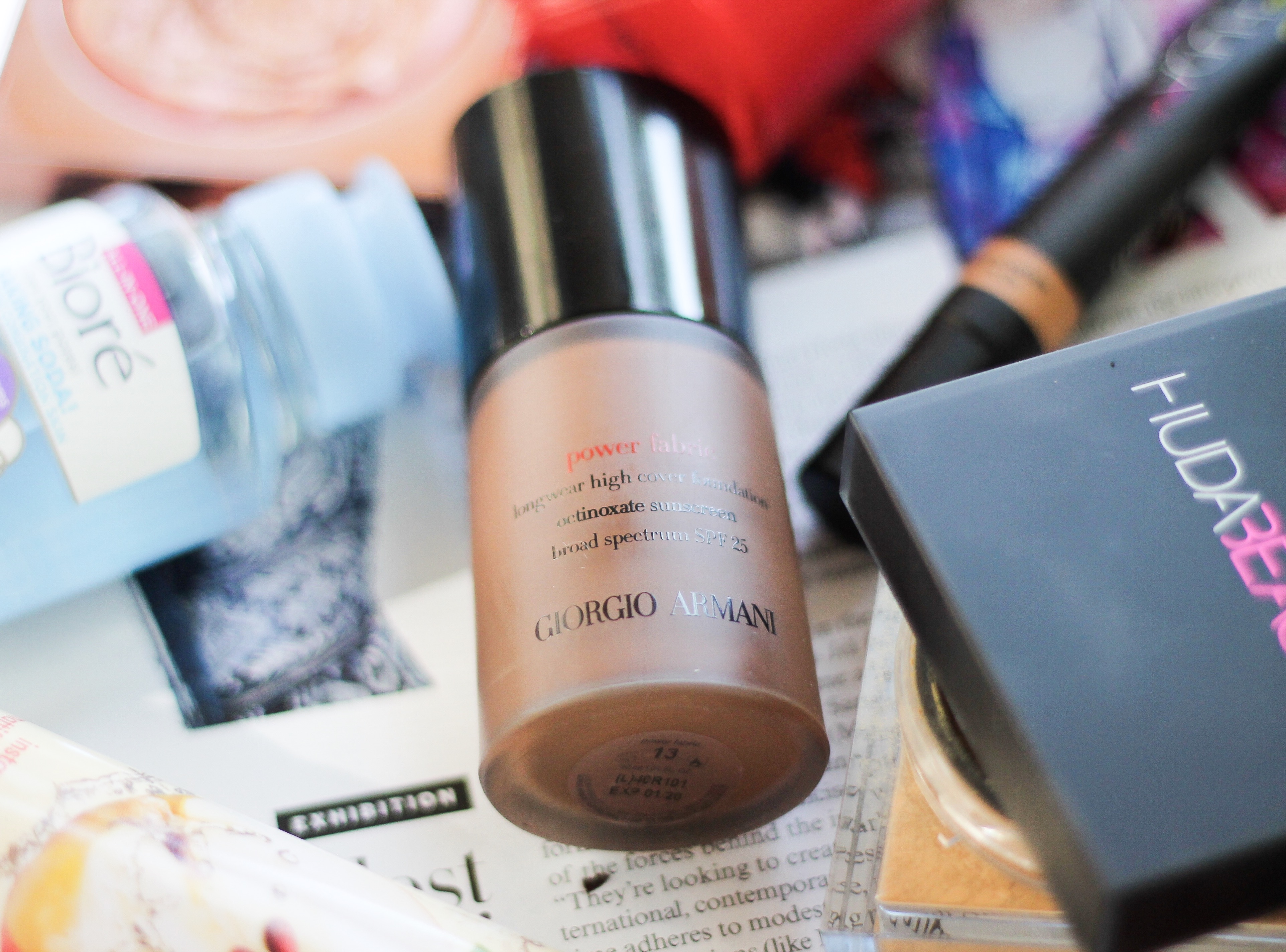 Talk about the perfect foundation. I've always dreamt of a foundation that is matte, full coverage yet light weight, high quality and with sun protection. I know, it's a lot to ask, but Giorgio Armani's foundation checked all my boxes. I hype a lot of the foundations I use (that's because they're generally good) but this, I've not seen anything like it.
HUDA BEAUTY Easy Bake Loose Baking & Setting Powder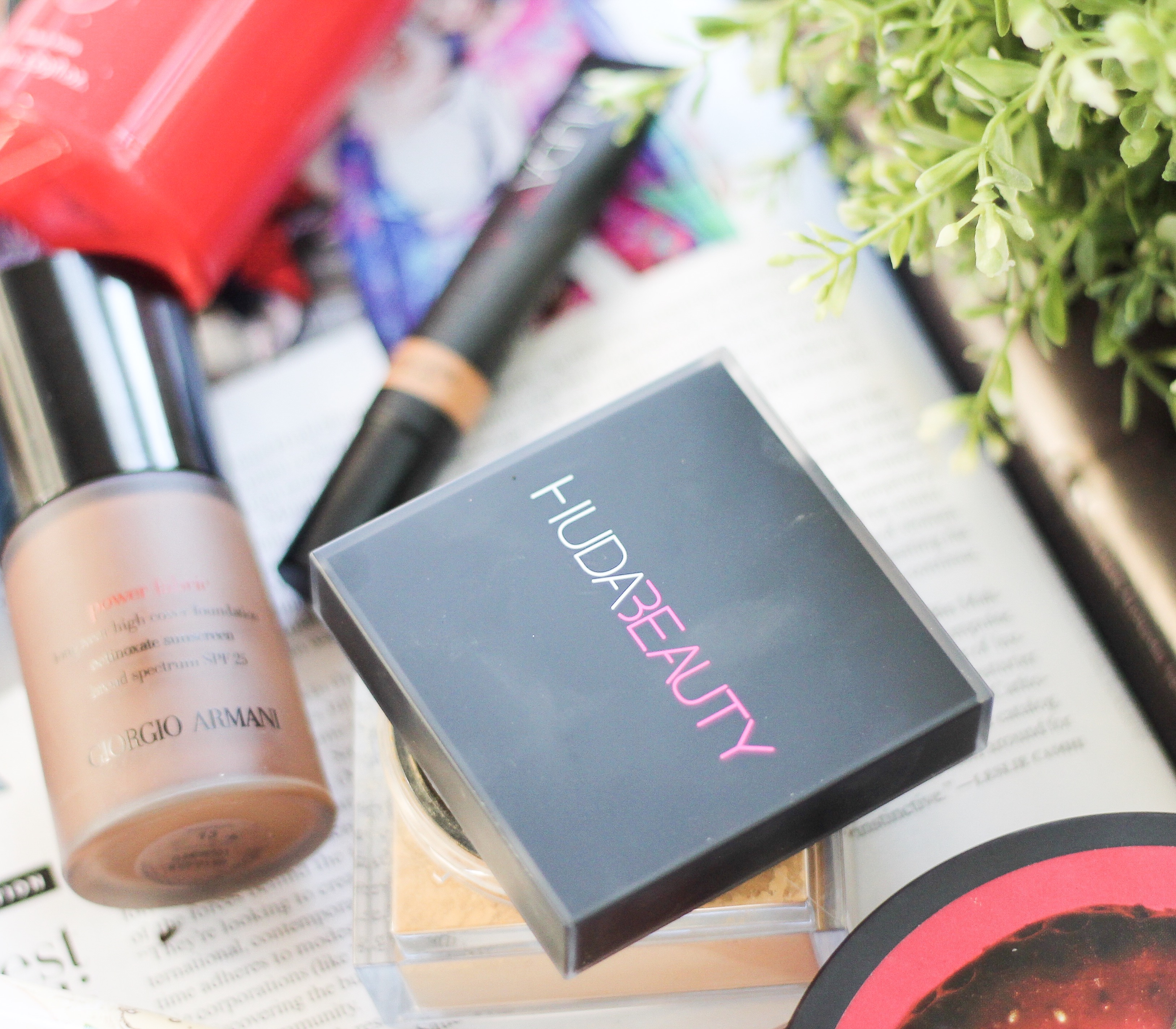 Huda Beauty is one of those brands that's still struggling with celebrating darker skin tones on their social platforms, however, they do make products that suit darker shades. Despite the controversy that came around the release campaign of the easy bake powder, it actually delivers. I only dislike that it's made with talc, but that's an ingredient you will find in most setting powders except Cover FX's. Kunafa is my shade of choice to set my concealed areas, keeping my under-eyes matte and crease free. The formula is not breakthrough, but if you're running out of a setting powder and want to try something new, it's definitely worth a buy.
HUDA BEAUTY The Overachiever High Coverage Concealer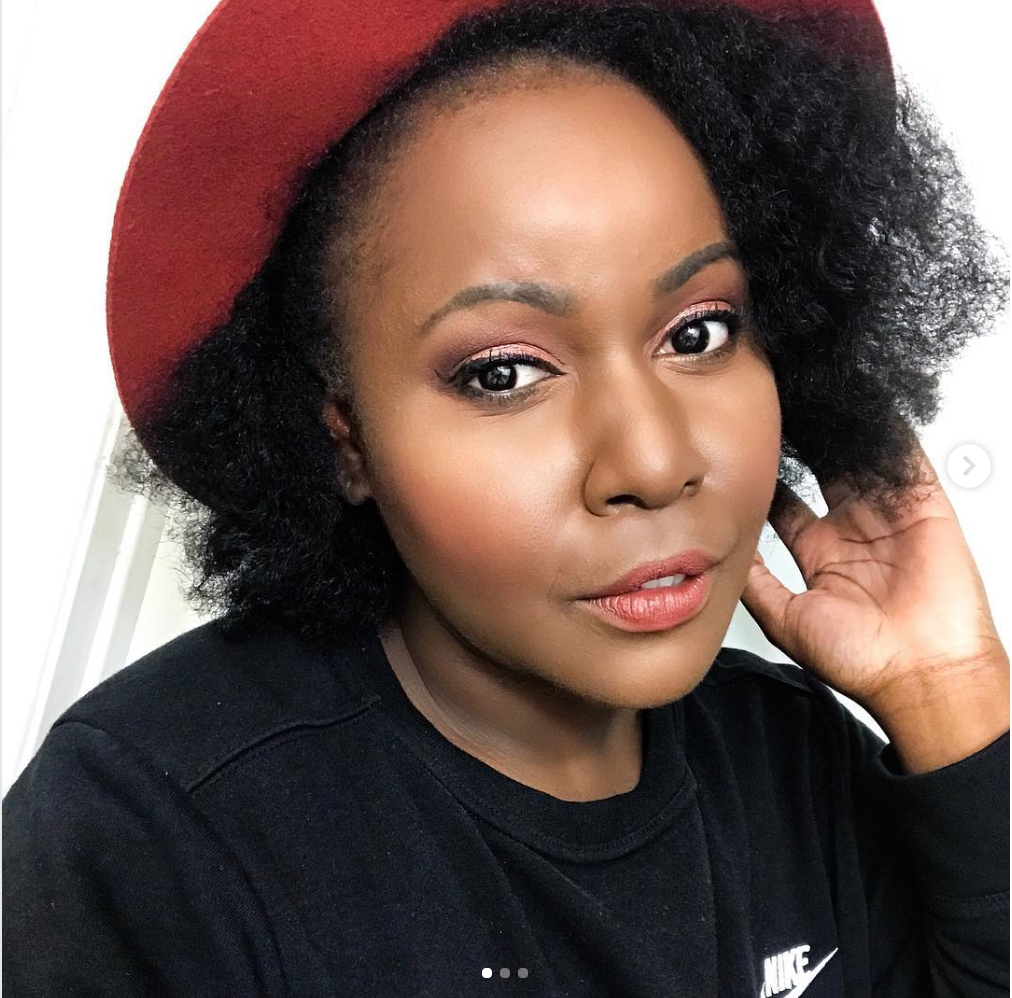 Still on Huda beauty, the brand also released this concealer that comes in twenty shades. It has full coverage and a matte finish, just like I like them. All her skin products have an exotic scent that reminds me of luxurious Dubai nights. The concealer oxidizes a little bit (for me at least) so if you might want to try a sample first to know which shade works best for you. My perfect shade is "Peanut Butter".
FEELING BEAUTIFUL 4-in-1 Apple Cider Vinegar Foaming Clay Mask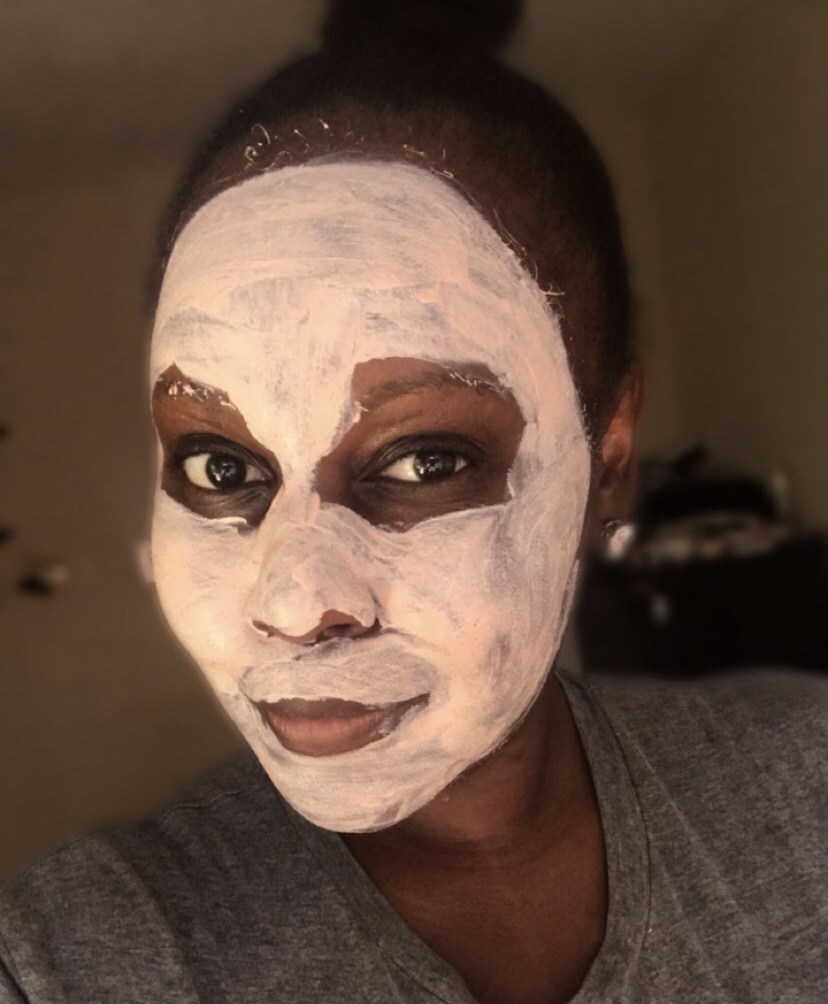 I love a good mask and this one is high on my list. It has clay that absorbs all the dirt and oil from the pores, the apple cider vinegar tones and smoothens the face with its anti-inflammatory properties. This product can be used as a mask or as a cleanser. As a mask, it shouldn't be left on for more than ten minutes or it could irritate and dry the skin.
BIORÉ Baking Soda Cleansing Micellar Water
[one-half-first]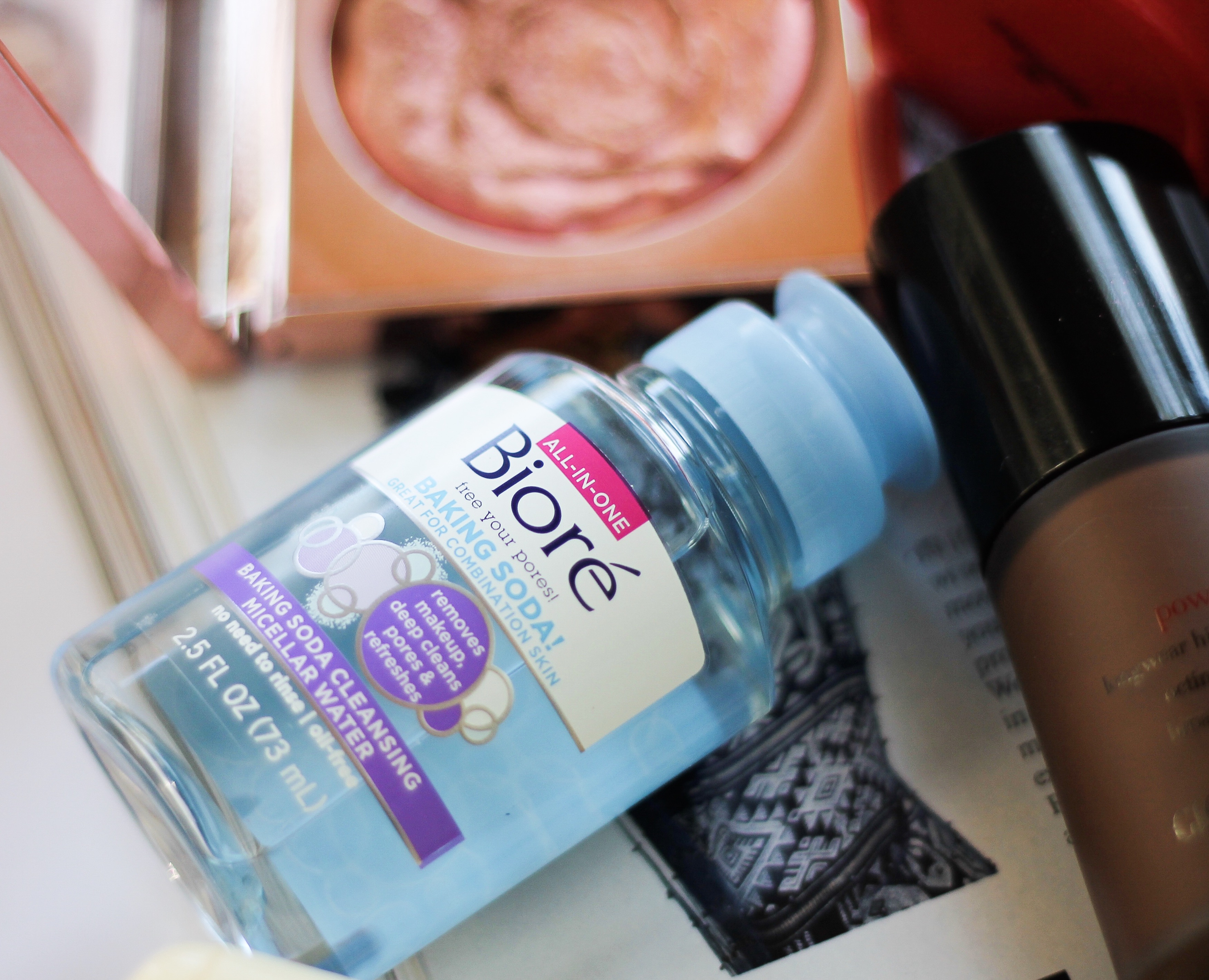 [/one-half-first]
[one-half]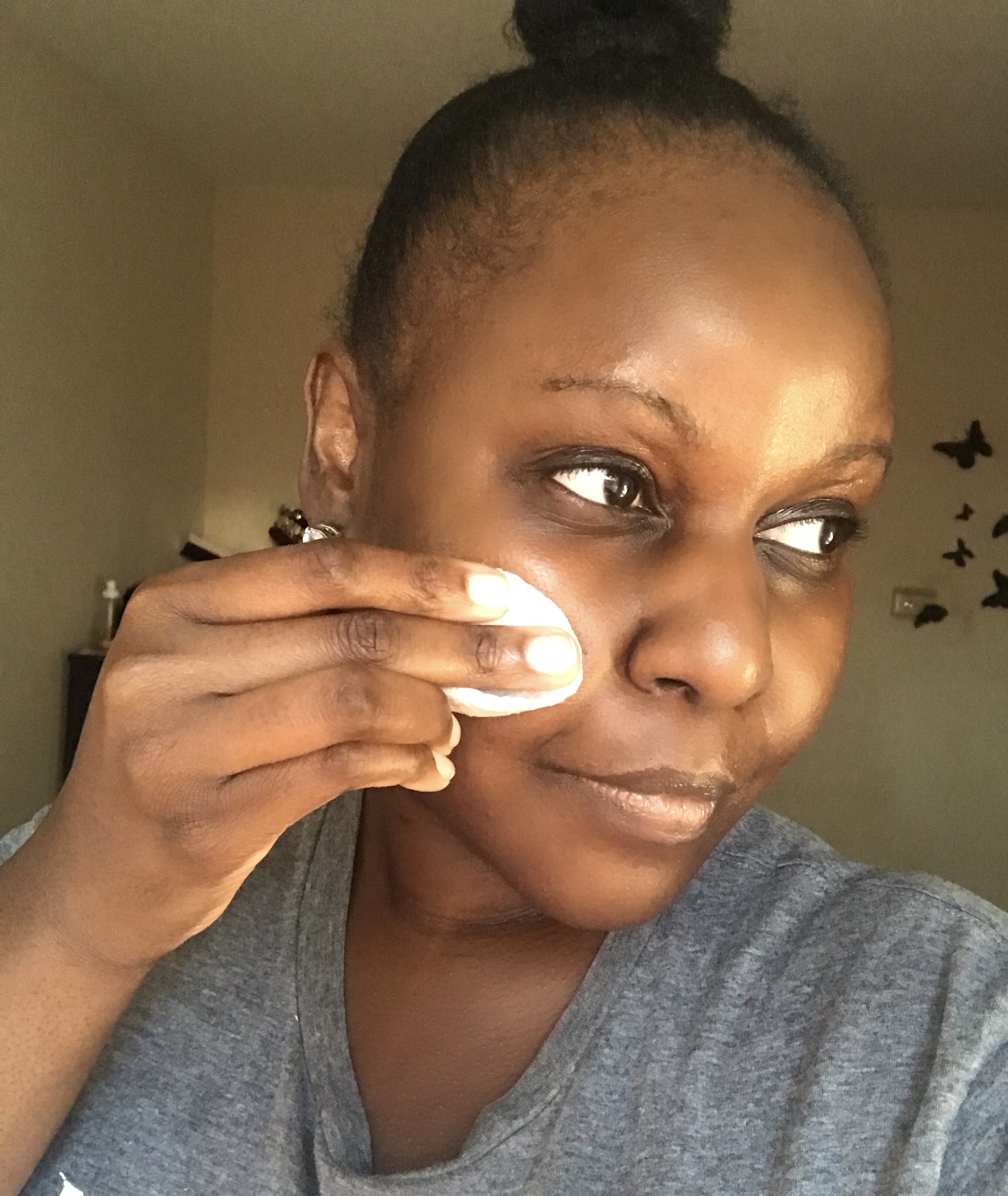 [/one-half]
Bioré is one of my favorite skin care brands because of its quality products and affordable price points. The brand has an award-winning micellar water product. Micellar water cleans out pores by having dirt stick to its molecules. The baking soda has anti-bacterial properties in addition to the pore cleaning effects, so a clean face and protection from pimple causing bacteria are guaranteed.
What products are you loving this holiday season?
Also Read