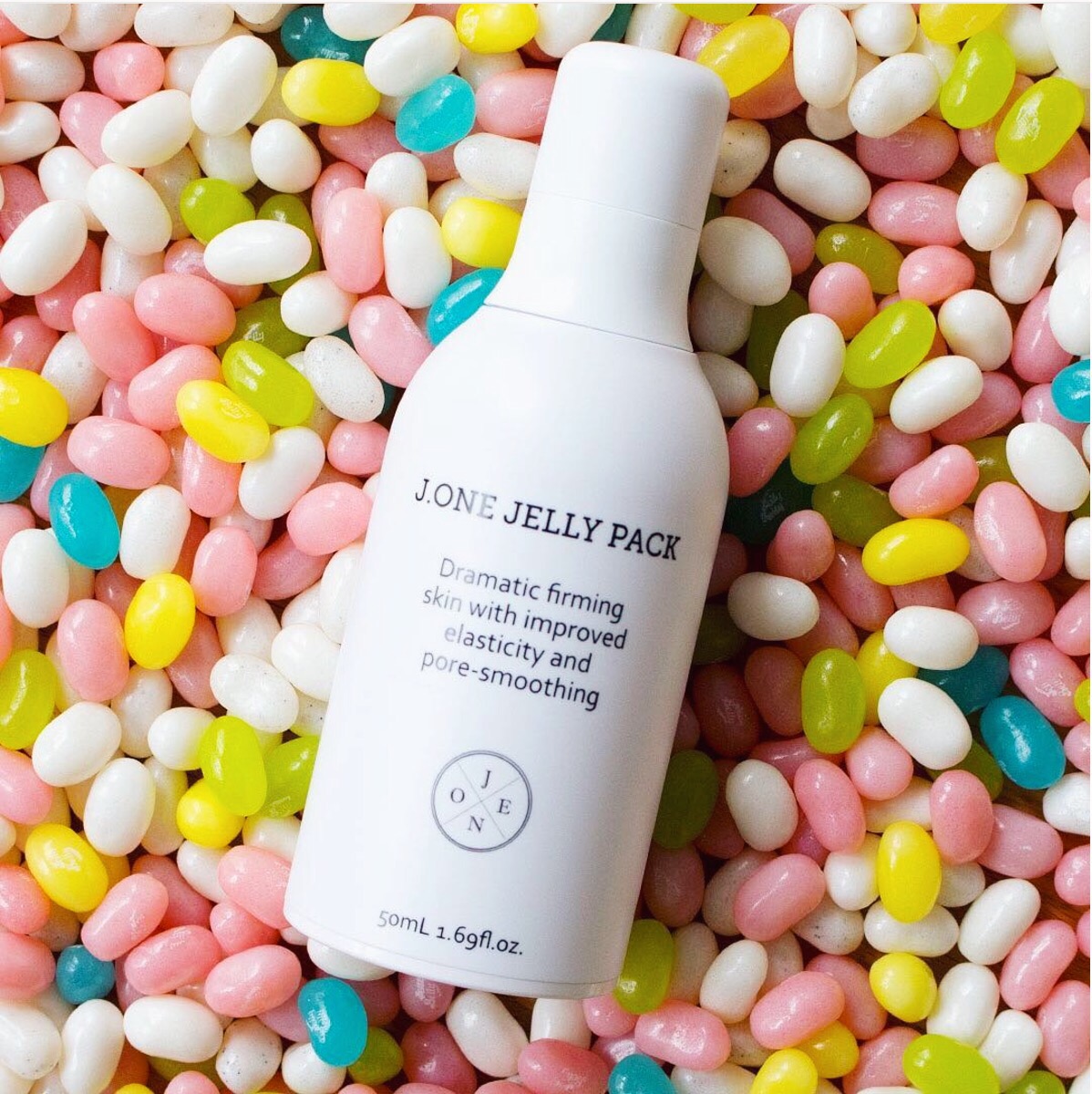 A common trend with K-beauty is that the products give hydration and a glow. One of the ways you can fight oiliness is by keeping your face very hydrated so less sebum (oil) is produced to compensate for the dryness.
I was a bit skeptical about the J.One Jelly Pack because multitasking products usually give mediocre results of everything they claim to do.
The Jelly Pack is actually a thick jelly. I would recommend starting off by pressing a dime size onto the back of your hand, then using your index finger to distribute it to your face. DON'T RUB…PAT it onto your face for best results.
I found that distributing small amounts all over my face helped because I wasn't tempted to rub into the missing parts. Okay, so you pat pat pat and in some miraculous way, the jelly starts to absorb into your skin.
Before you know it, your face feels very moist. Use a few more pumps if you must but don't over do it. Apply the same amount you would with a thin mask. Give it some 30 seconds to dry properly before applying your makeup.
So the product claims to be a hydrating morning mask, a makeup-gripping primer and an anti-aging formula.
First thing I noticed was how well the product absorbed into my skin and how moisturized and bouncy it felt. Most surprising of all, was how instantly brighter my skin looked.
I skipped on my primer to see if the Jelly Pack would hold up like it promised and it did, just like my other primers. I'm really oily so a little shine eventually sips through–nothing a good old setting spray cant handle.
This Jelly Pack has so much to offer in a few pumps that I'm thinking it could replace my Belif aqua bomb moisturizer.  A good moisturizer and makeup primer will each go for about $40. The Jelly Pack is basically a 3 in 1 going for the price of one.
I'm sticking to this for my weekly morning girl-on-the go routine.
Talk soon…Buba.