I looove nachos but all that queso that restaurants pour over them looks so eeeeekkkk. So I came up with a quick home recipe to fit my needs for more meat, more flavor, more guacamole and less cheese. Here's how.
What you need: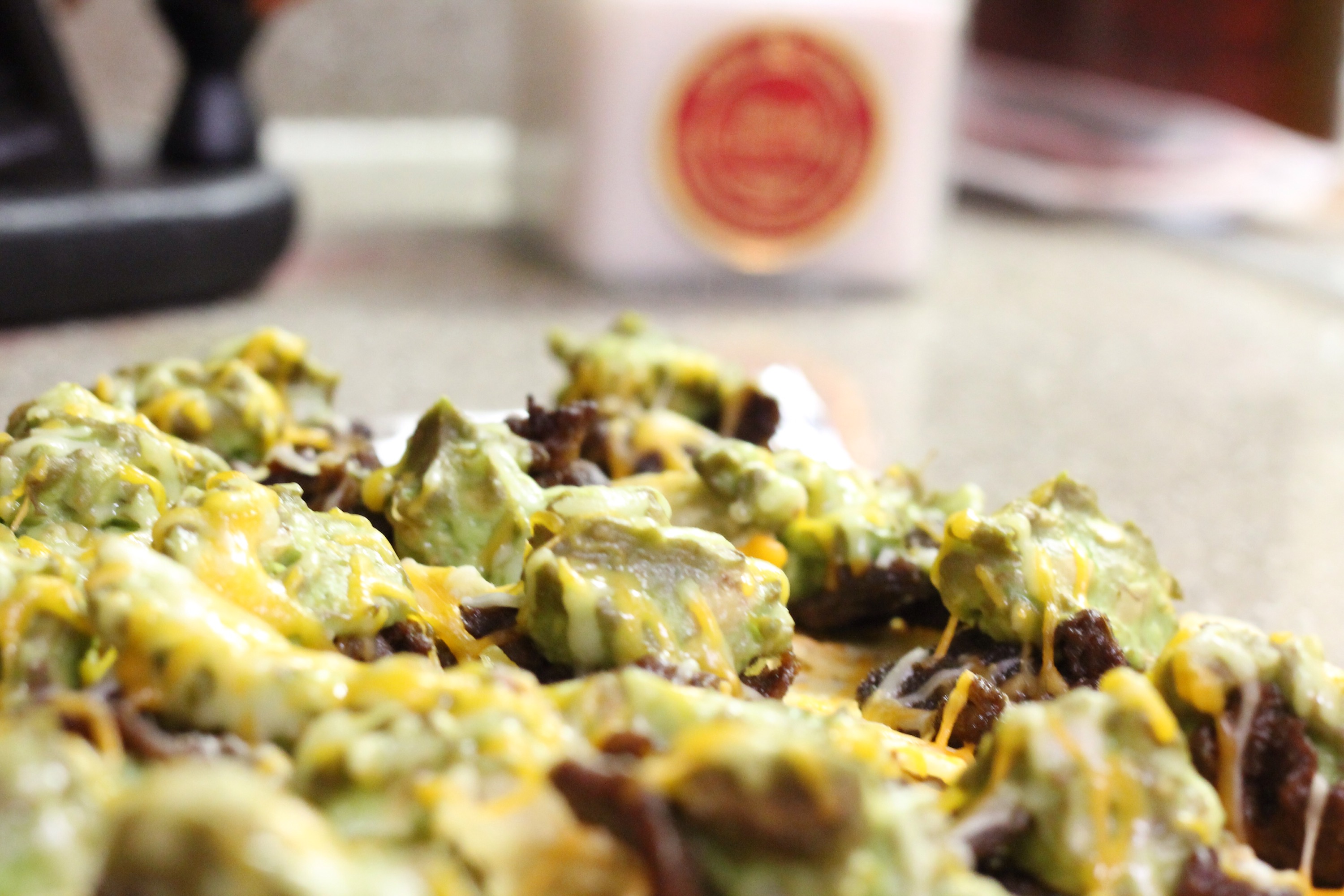 What to do:
Lay out the round nachos on a foil paper or any surface that can go into an oven.
Put the shredded beef on the nachos.
Add the guacamole.
And finally sprinkle the cheese all over the nachos.
Place the arrangement in a heated oven just until the cheese melts.
All done!!!
Check out my cool baked potatoes recipe I made using this shredded beef here.