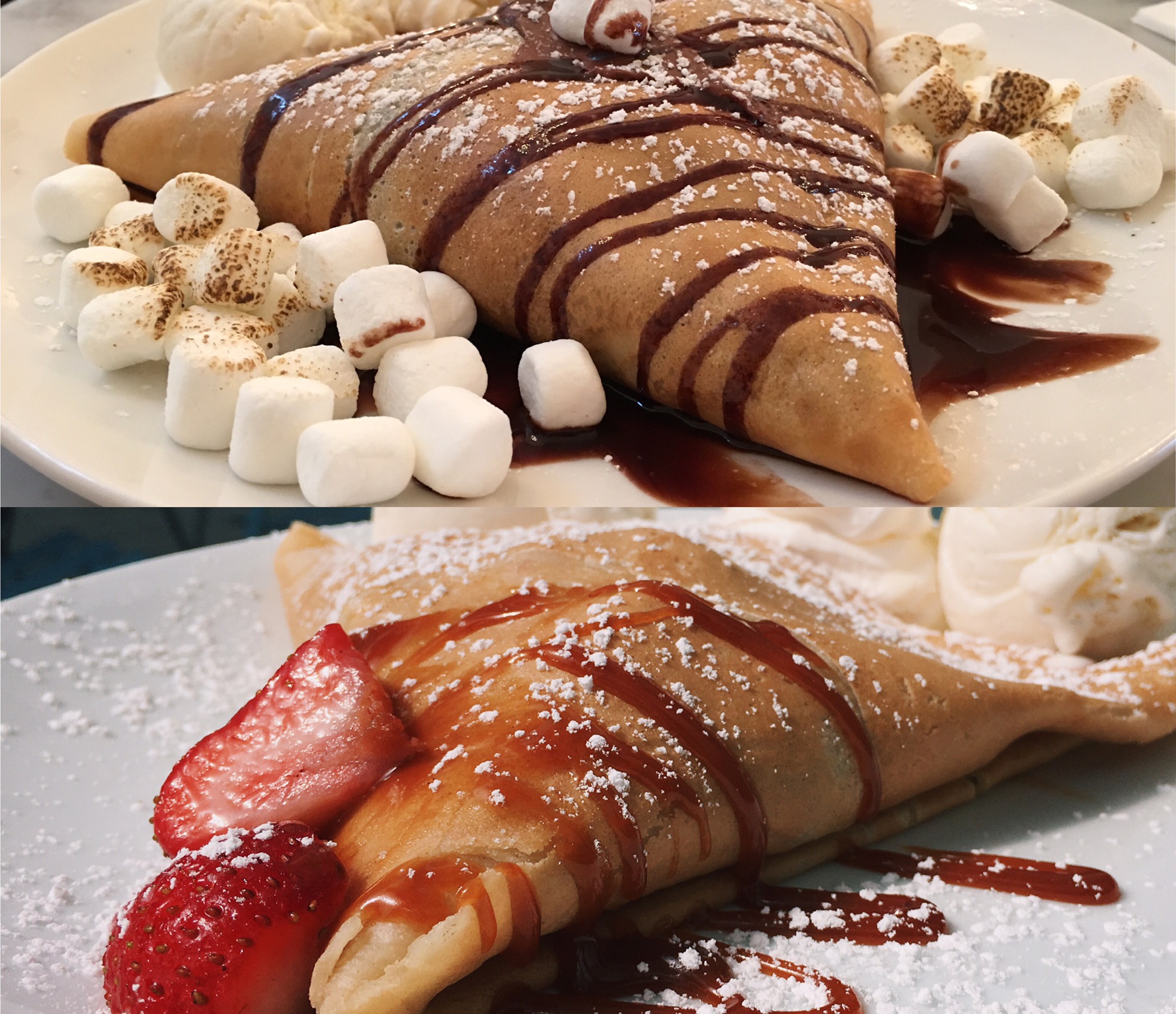 You would think I was familiar with Sweet Paris Crêperie and Café considering the number of times I have been to Houston's Rice Village.
I've lived in this city a little over six years and in that time, I've had my fair share of food experiences, some of which you can find here.
I woke up craving crêpes this past Sunday and after a quick search on yelp, I made my way to this little café. Tightly tucked in-between the retail hustle by Rice University, the French spot prove to be a delightful stop.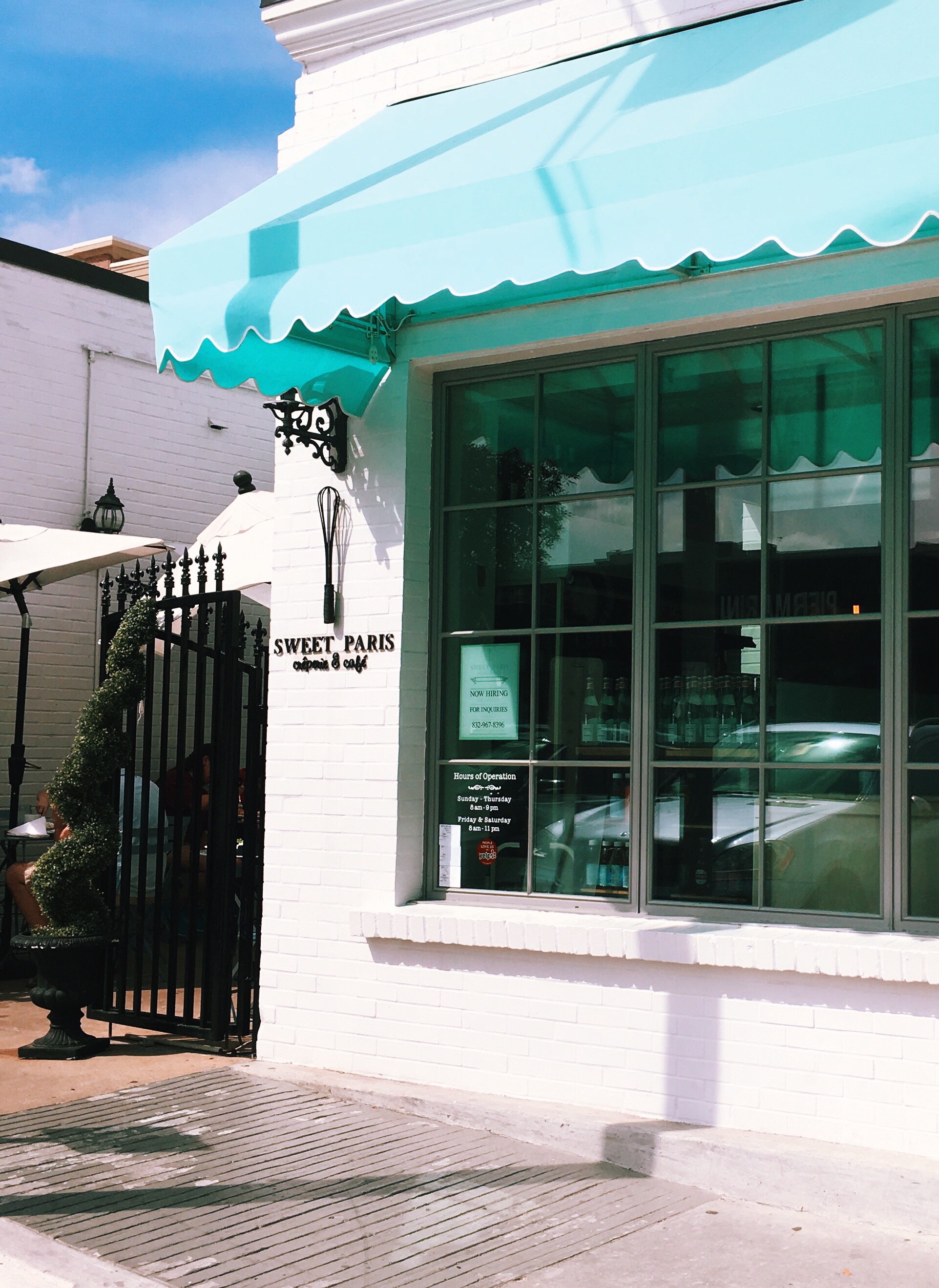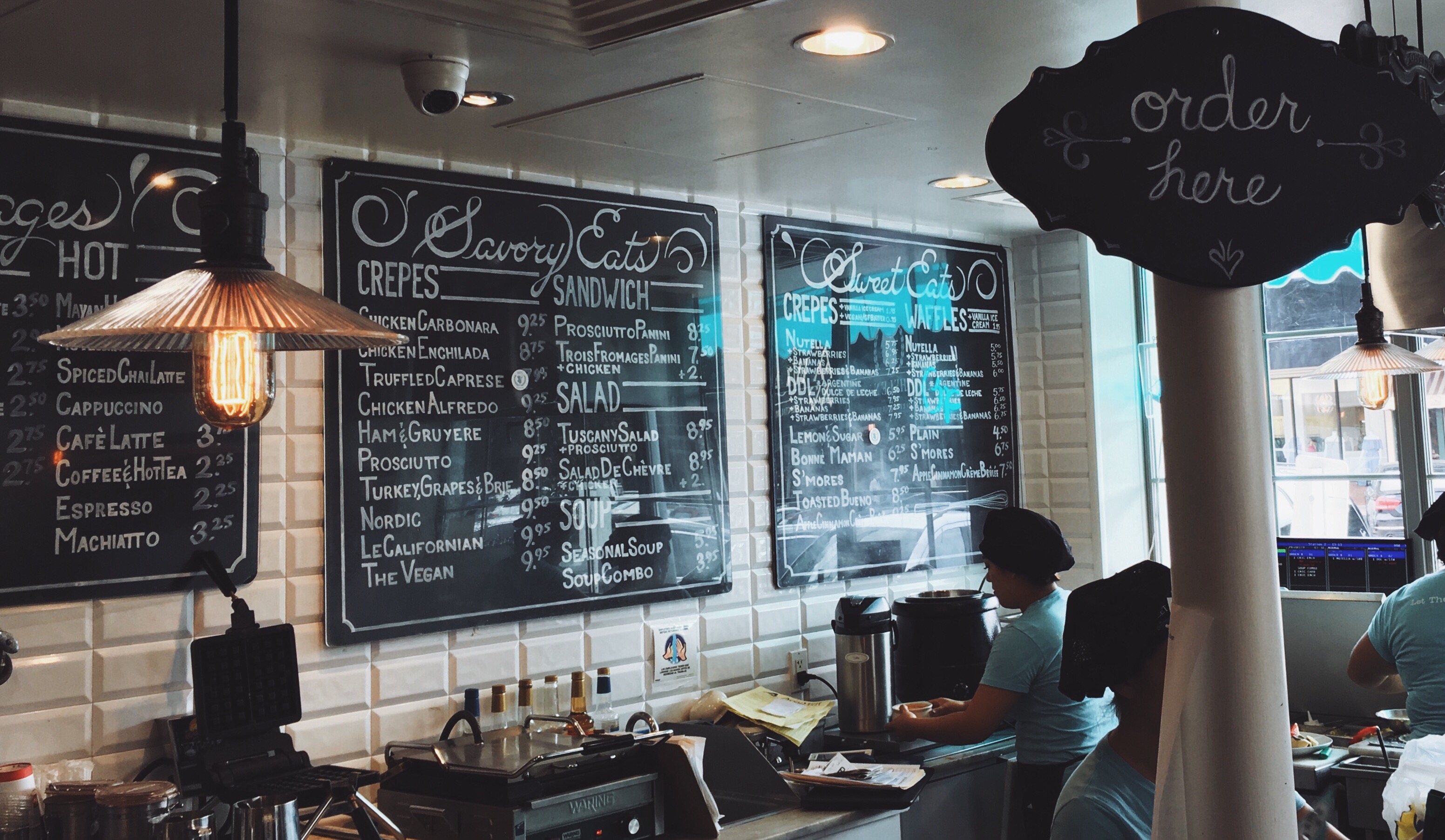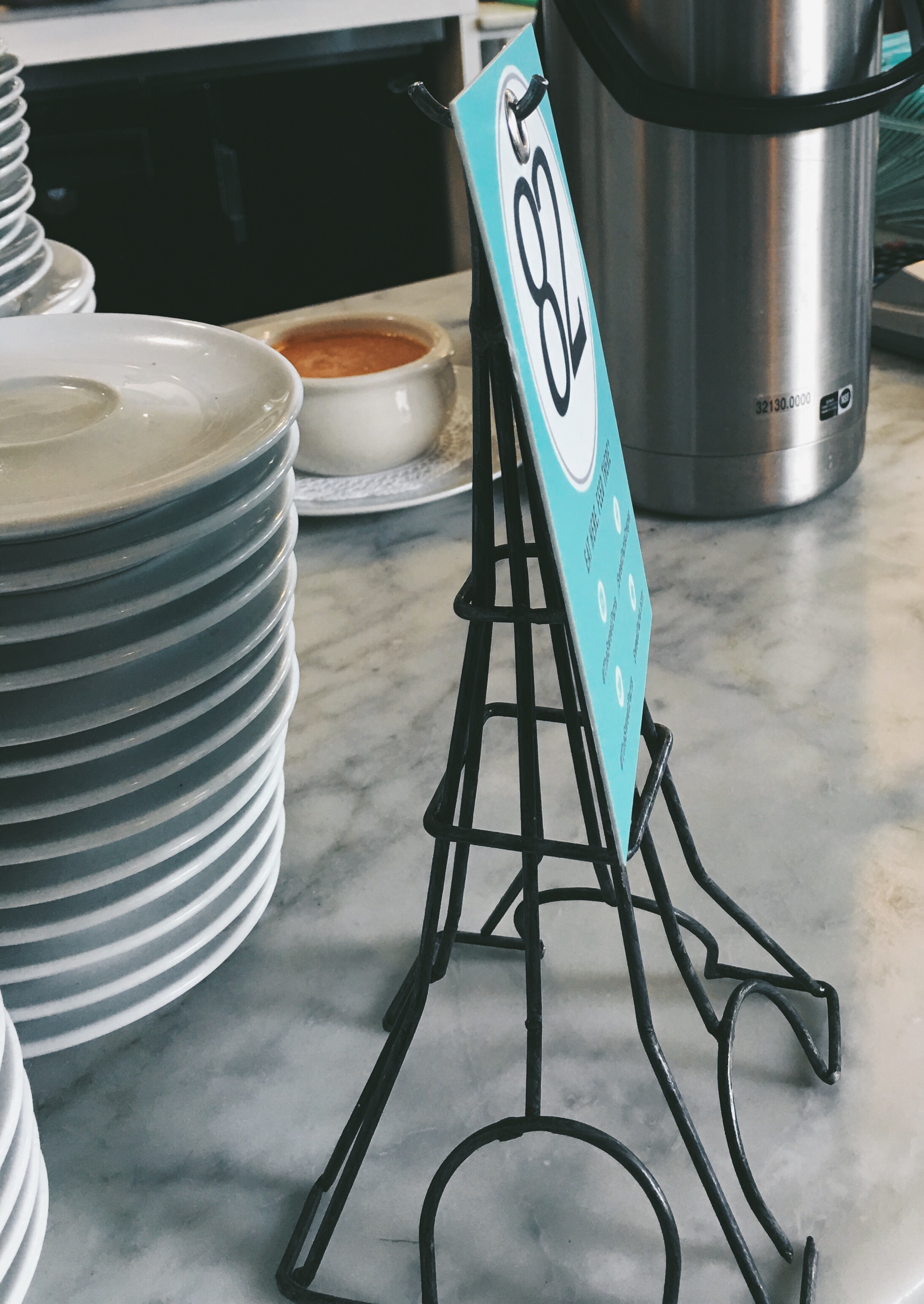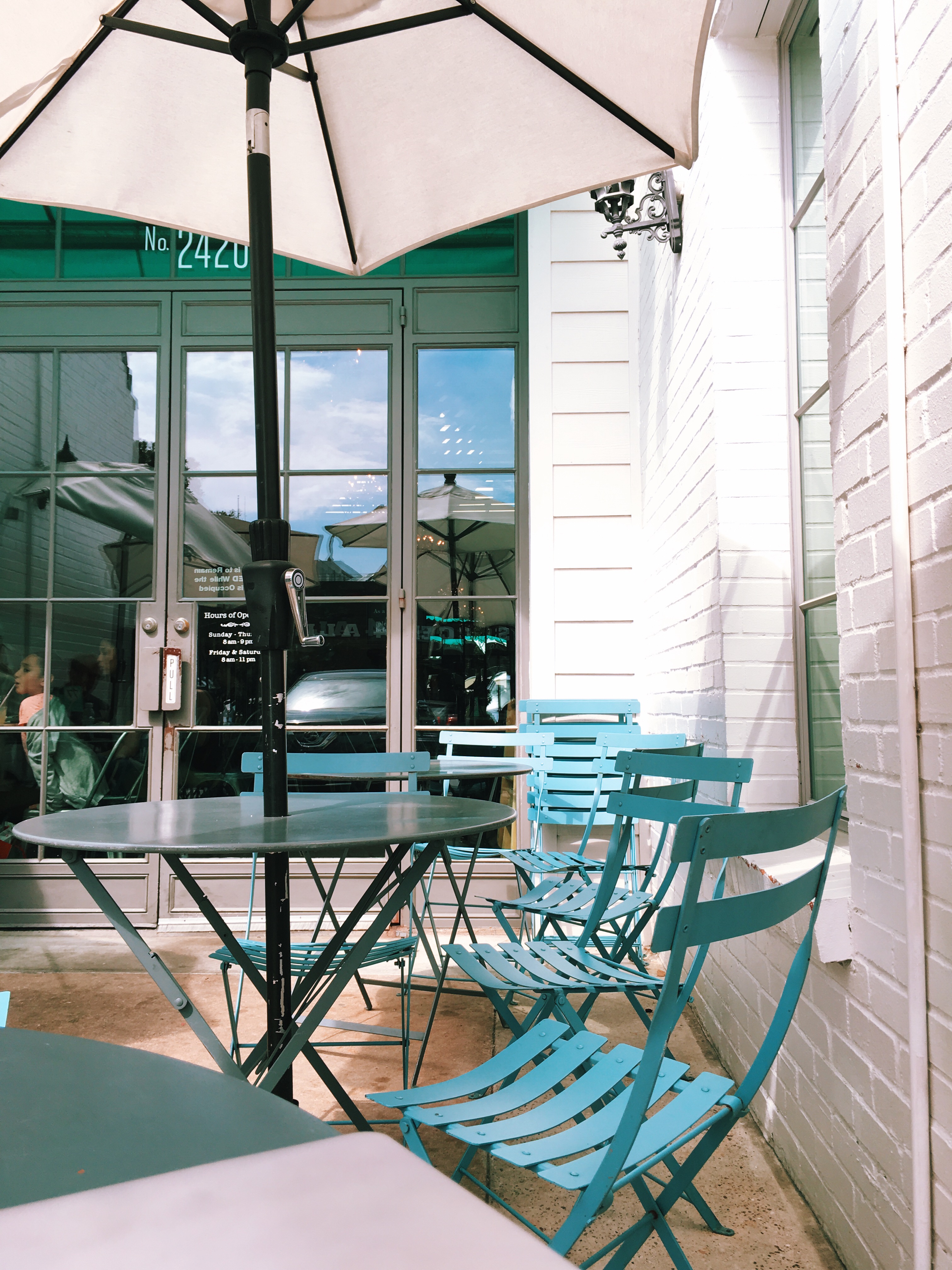 I had already perused the menu prior to arrival as I have been known to hold lines in the name of 'I never make up my mind.' I chose to initiate the new found relationship with the Argentine Dulce De Leche (DDL) Sweet crêpe ($6.50) with strawberries and vanilla bean ice cream on the side, and a cup of Nutella hot chocolate ($3.95)…I know.
You guyyyyysss!!! It was all the right things in my mouth at the right time. The crêpe is quite simple, with a caramel and strawberry filling. Add vanilla bean ice cream and the perfect combination of hot, cold, tangy and creamy is created.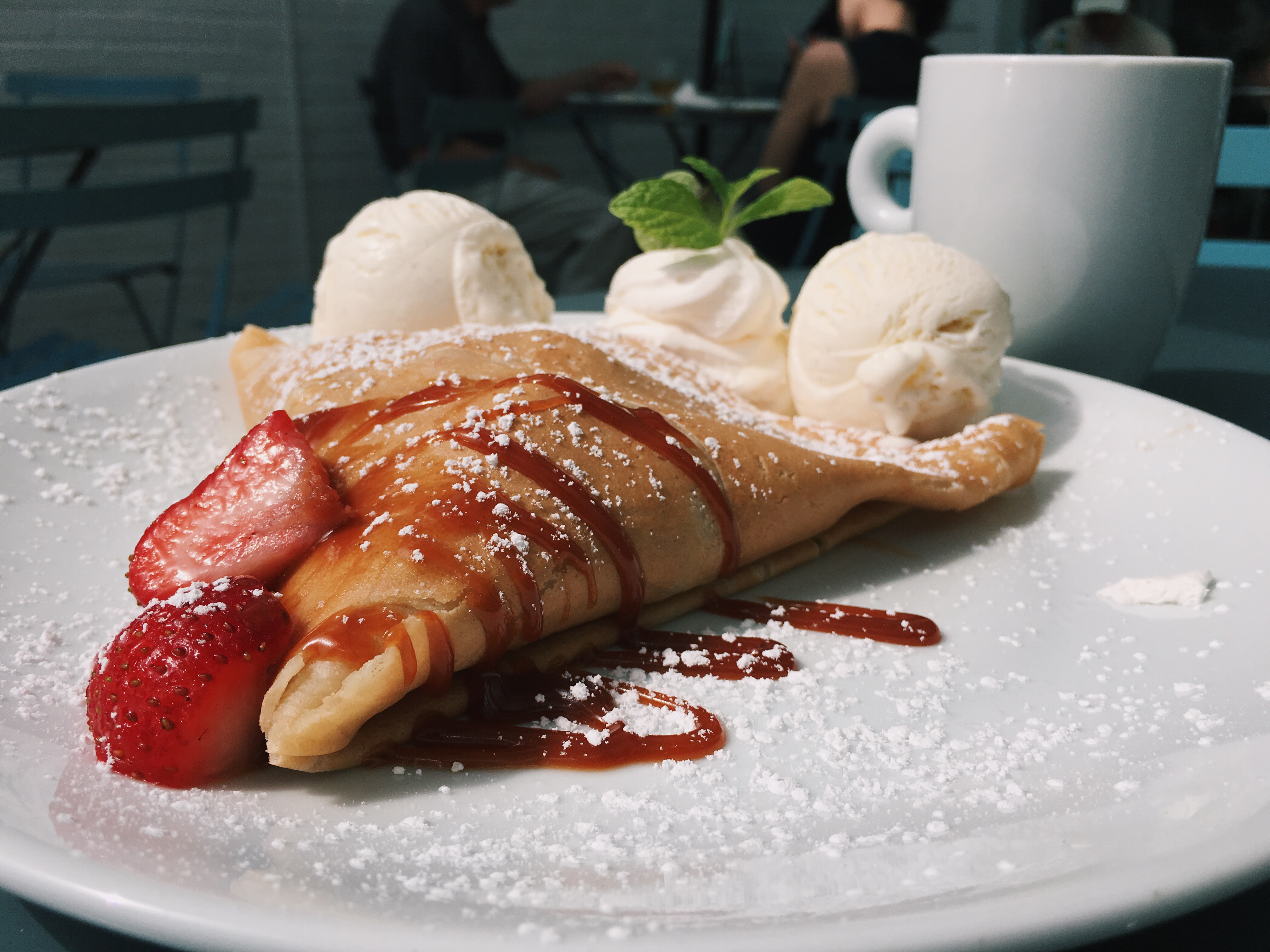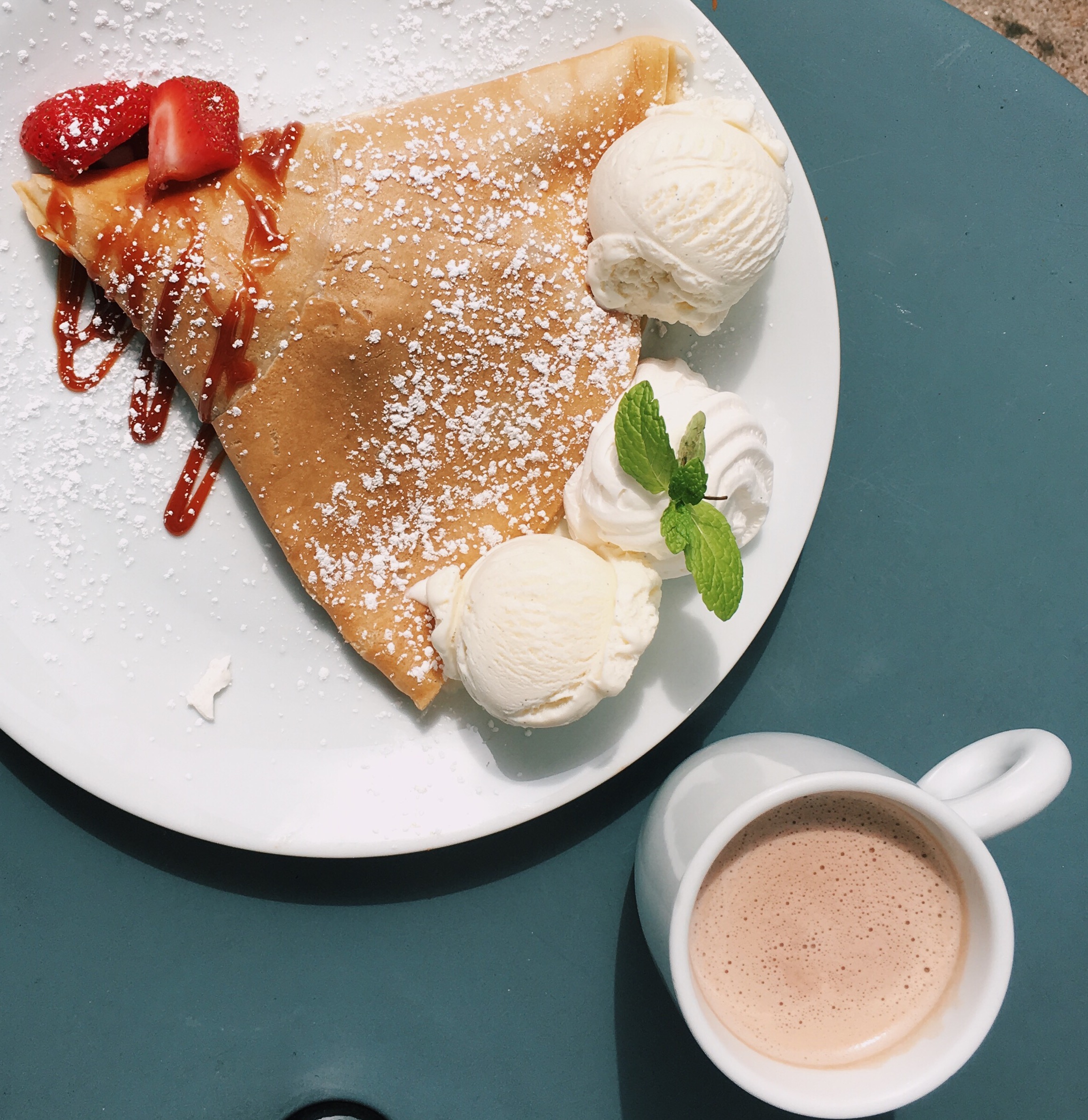 On my next visit, I had a the S'mores Crepe. This one is made with nutella, torched marshmallows, graham crackers, & semi-sweet chocolate. So delicious. The mouth-watering combo of marshmallows and nutella, add some crunchiness to that and you're in heaven. Between the two I still can't decide which one I liked more.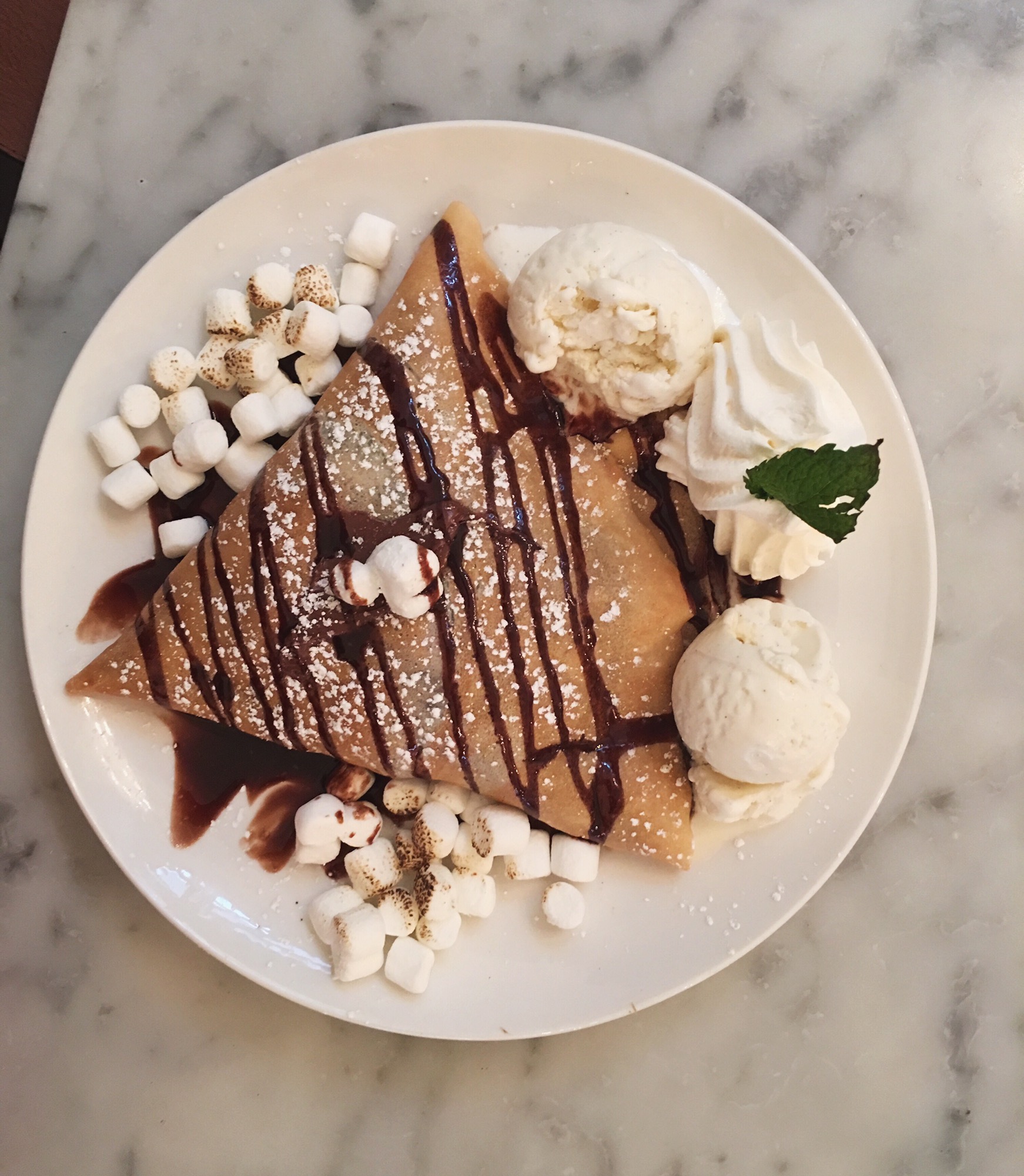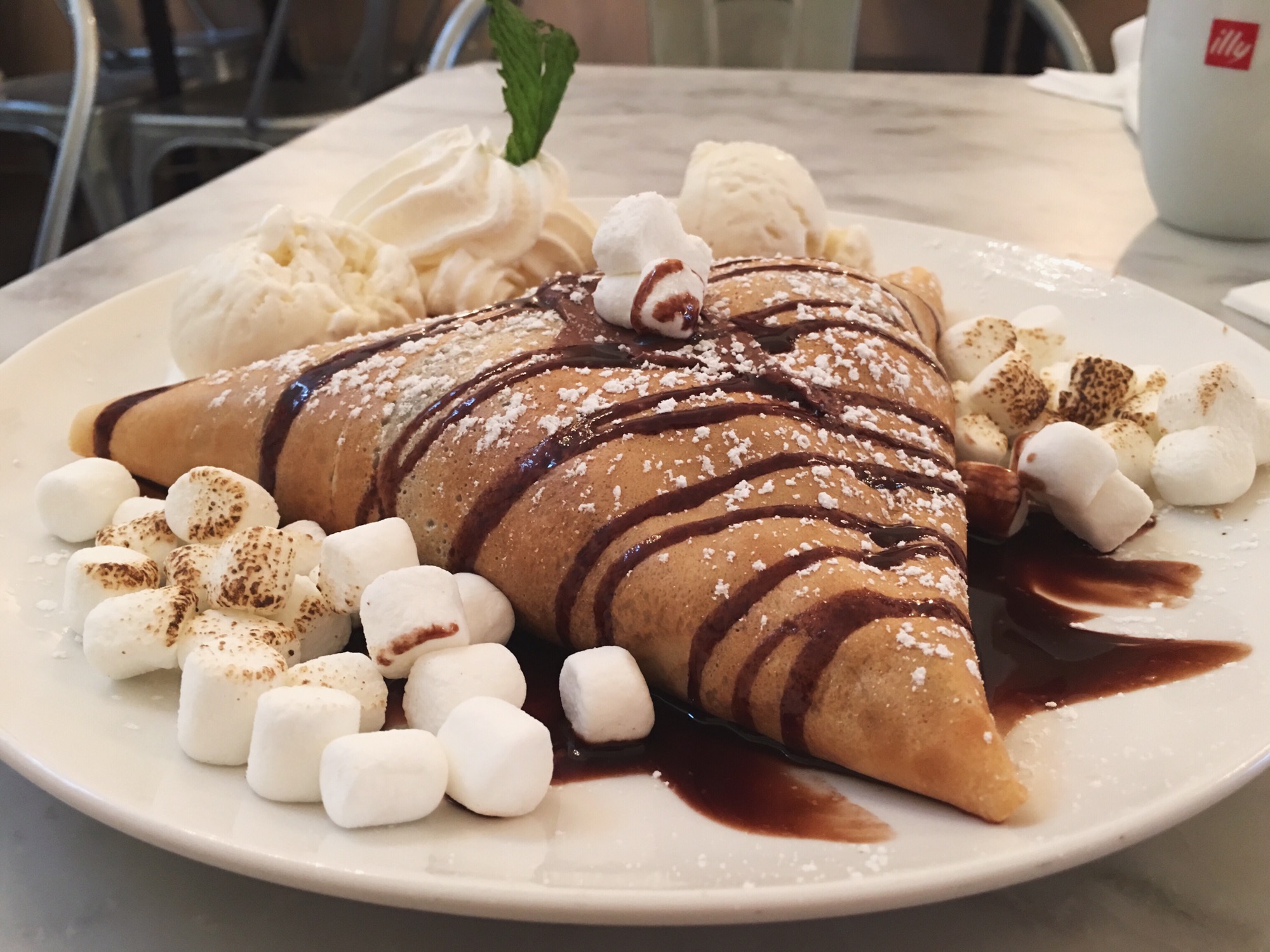 I found the café a bit crowded however, when I got done with making my order at the busy counter, a lucky table in the patio seating area had opened up. When you're a blogger who gives your food a five-minute photo shoot, believe me, it's less awkward when you sit outside, in a corner where you will be less judged.
On my first visit, two of the three guests that walked by actually stopped to ask what I had ordered and a few minutes later, the waiter brought them the same crêpes. More thanks to the goodness that was my plate, two passersby were convinced to stop by and eat, "Oh my God, her plate looks so good let's eat here," seriously though? Cheers to Sunday morning cravings.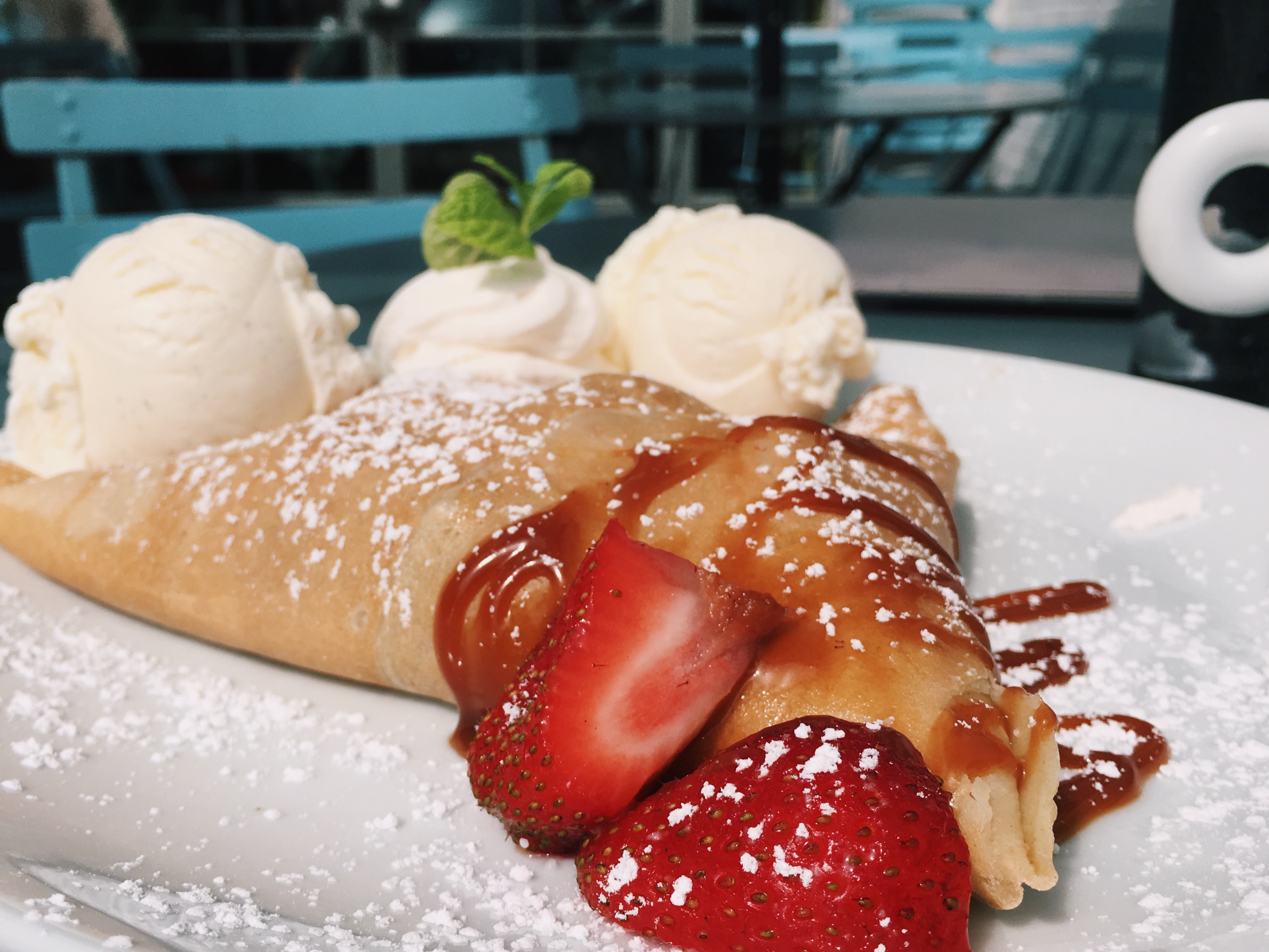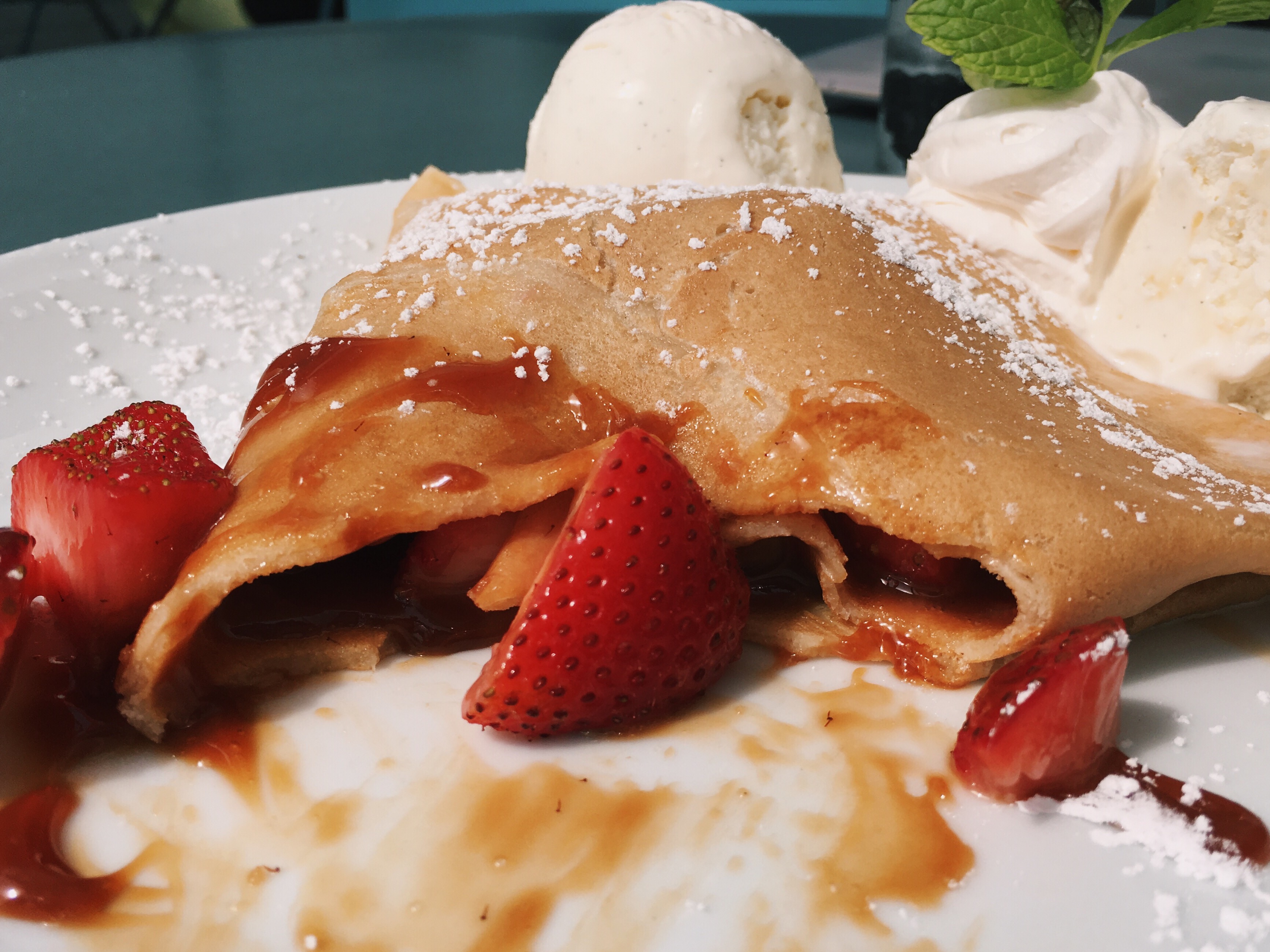 Website: Sweet Paris
Location: Multiple
Cuisine: French
Services: Walk-ins, Waiter service, Patio seating
Specialties: Breakfast, Lunch, Brunch, Dinner, Coffee and Beverages
Social media: Facebook, Instagram, Twitter
Prices: $-$$
Payment Methods: Card and Cash
Hours: 8:00am – 9:00pm
Parking: Street and Parking Lot