Here's a super quick recipe for a tasty salad.
What you need:
¼ Red Onion
3 Salad Tomatoes
Lettuce
3 table spoons Sour cream
3 table spoons frozen sweet corn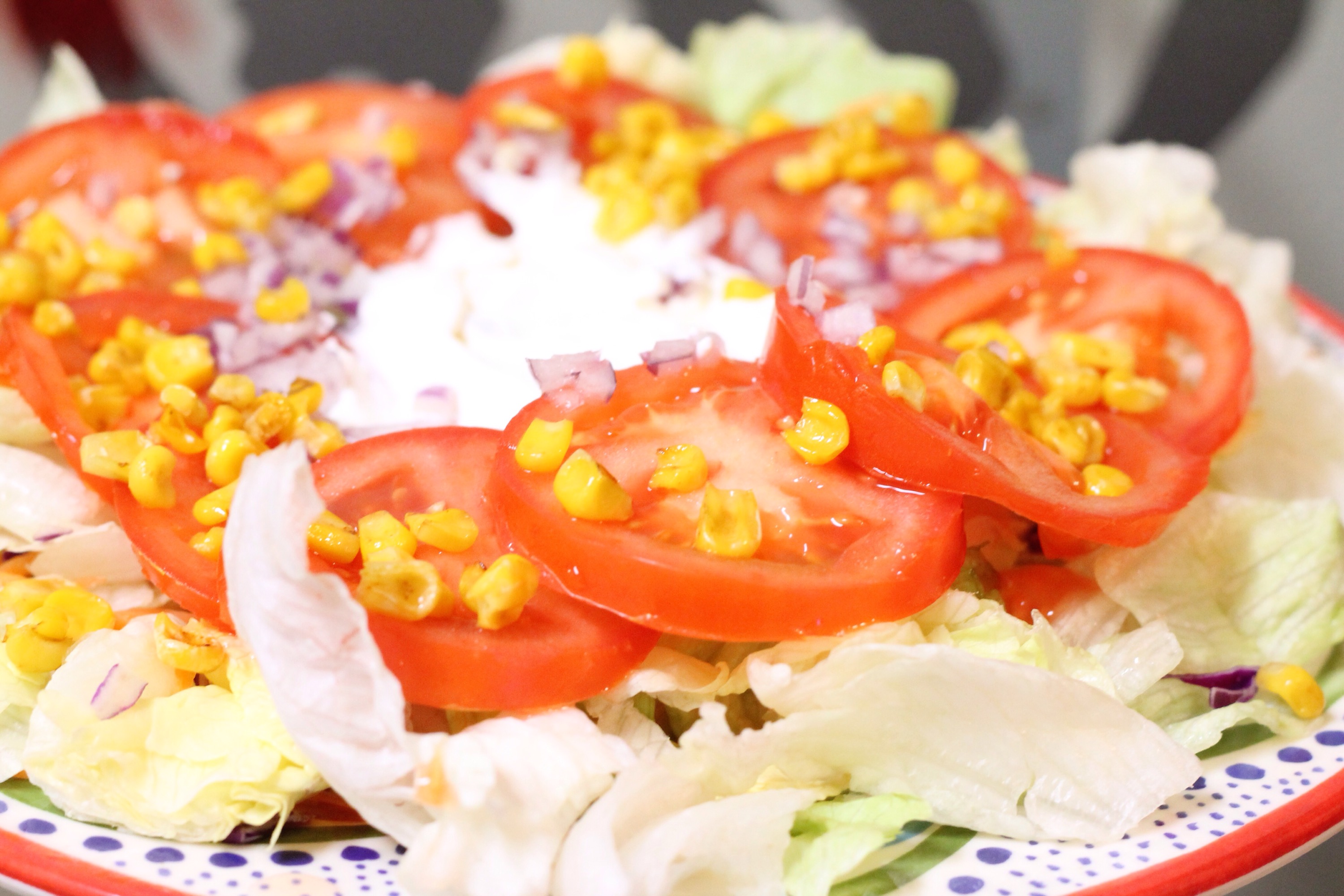 What to do:
Cut the Onions up in small pieces and leave them in warm water for 15-20 minutes to get rid of the bitter taste.
Heat up a frying pan and stir the sweet corn till it turns golden brown.
With a dinner size salad plate, lay out the lettuce to cover the plate.
Slice the tomatoes into round shapes and place them on top of the lettuce.
Put the sour cream in the center of the plate.
Sprinkle the corn and onions over the tomatoes and all done!