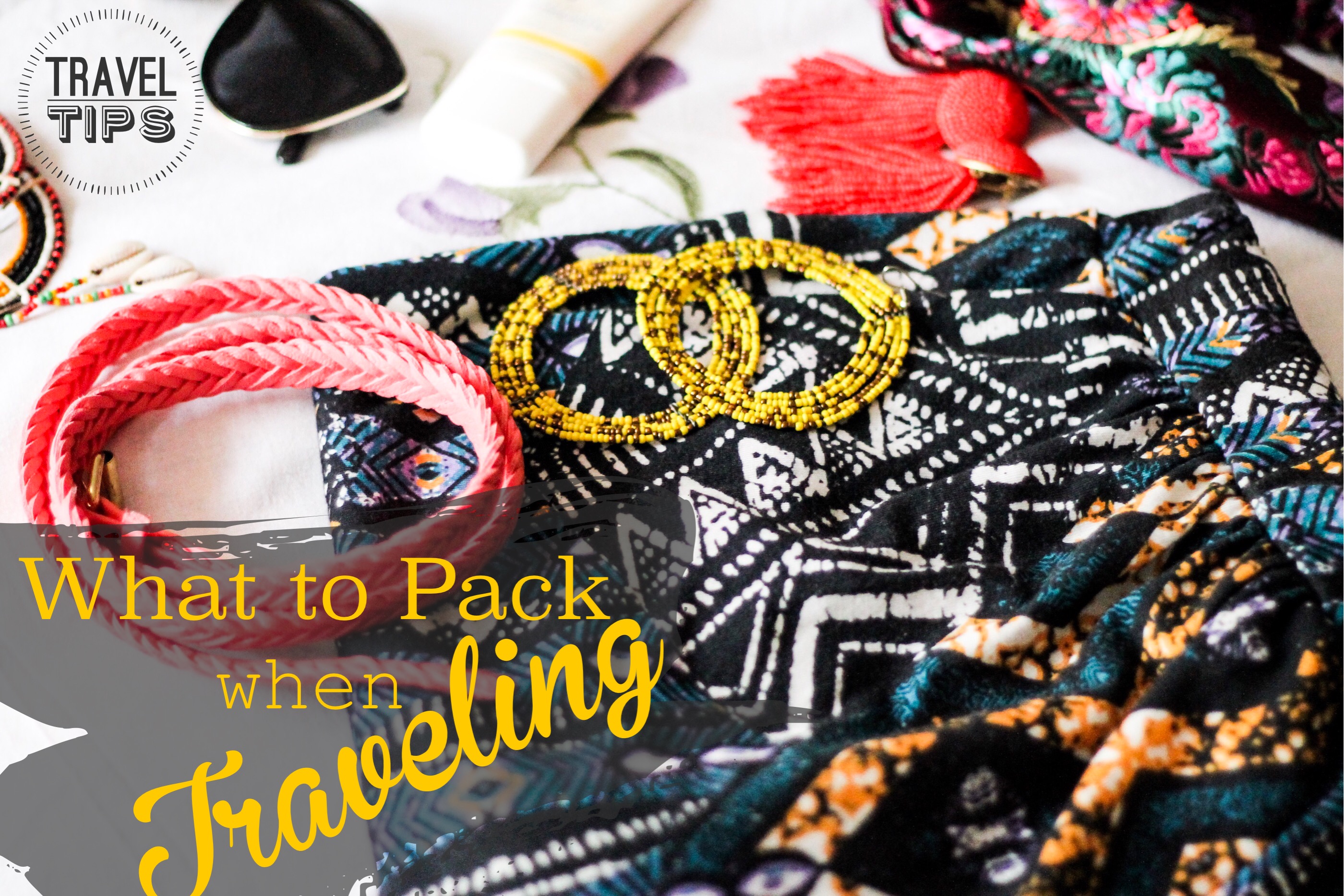 You're finally going on that long-awaited vacation—the one that's going to make your Instagram feed, to say the least, "lit." You already have the itinerary planned out, thanks to my epic guide, and now you just need to pack the perfect set of travel clothes to look and feel the part.
I have mapped out these tips to help you make the most of your mini wardrobe (and look fabulous) while you're away.
Getaways are different for everyone, so what you pack can differ—just don't be that person going on a five-day vacation with two checked bags (looking at you, Sanchie).
First, check the weather. A quick Google search will show you what to expect all week so you know what you're walking into. Like Miami; it's sunny nearly throughout the year, but they can have rainy days for a week straight—meaning you'll have to replace your suede heels for some rain boots and budget for Ubers instead of beautiful sunset strolls by the beach.
Now that you know the weather, check your itinerary. The activities of the day will determine what to pack. You could be going on a hiking vacation, or a romantic getaway. You might spend your time on the beach, or in the snow. Here's how to create your list.
[one-half-first]Activity Clothes
These are what you'll be wearing most. If you have limited space, take solid or neutral colors and then play with colored accessories. Solid neutral colors give you a chance to interchange looks. Leggings are your best friend. They can go on hikes, do a morning workout or work for a night out. A pair (or two) of leggings has to make your luggage. Pack solids like a white-tee, your best fitting blue jeans, an essential jacket and a sweater. I also like to take shirts with little props like "Feminist" or "Girl Power," they add character to pictures.
[/one-half-first]
[one-half]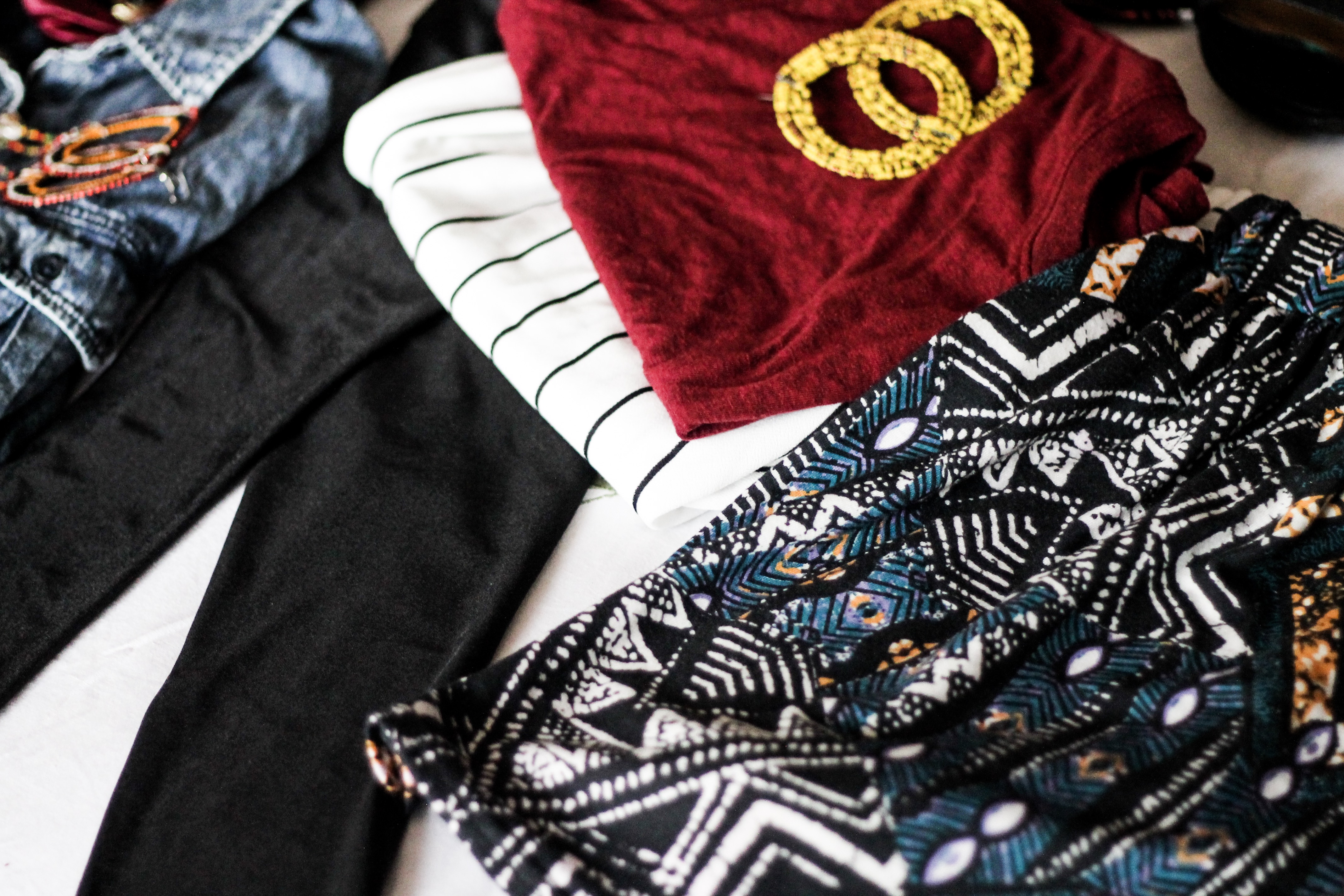 Don't
Pack your best jeans if your trip is going to be strenuous (like climbing Mt. Rwenzori) and could cause damage to your clothes.[/one-half]
[one-half-first]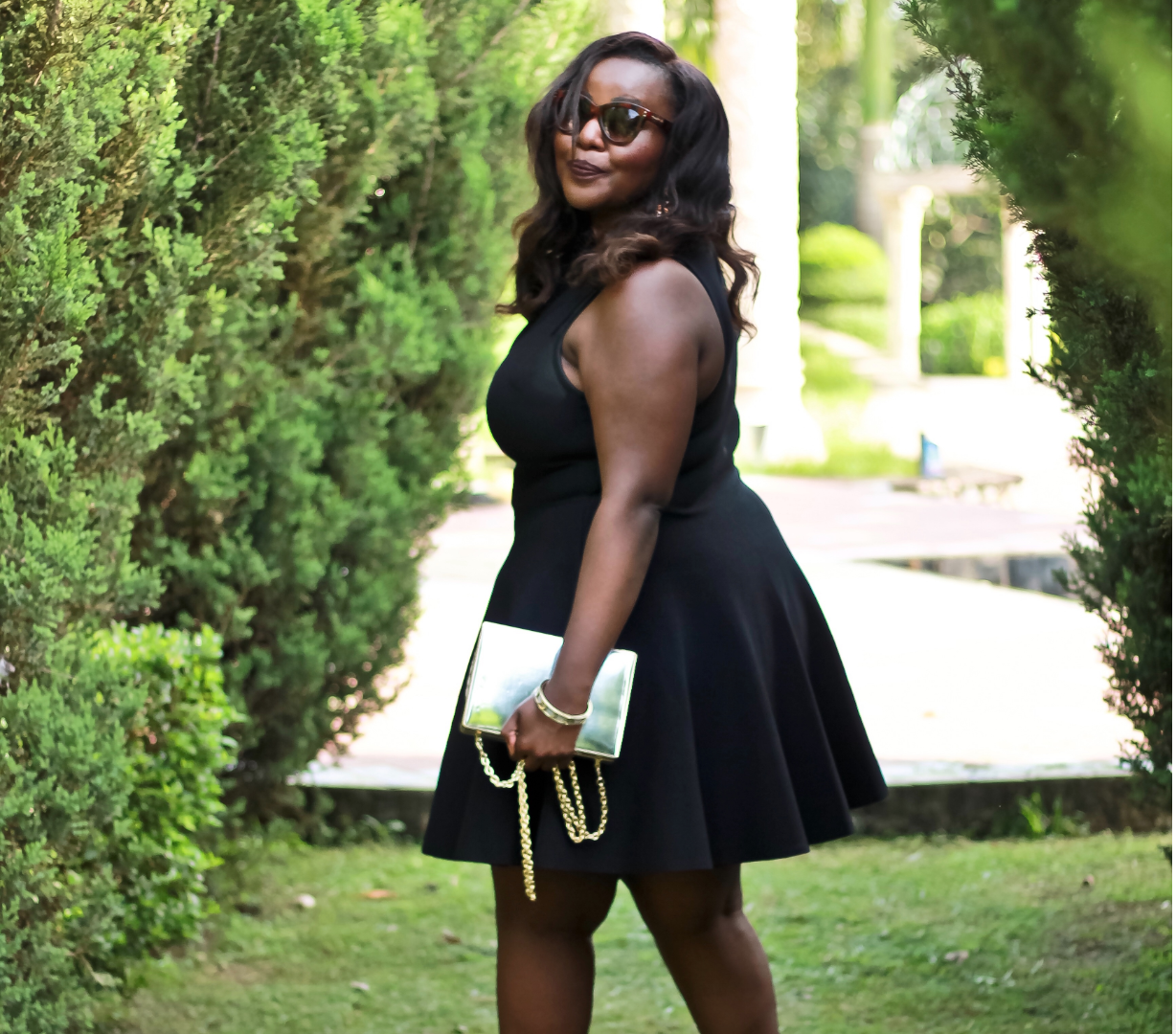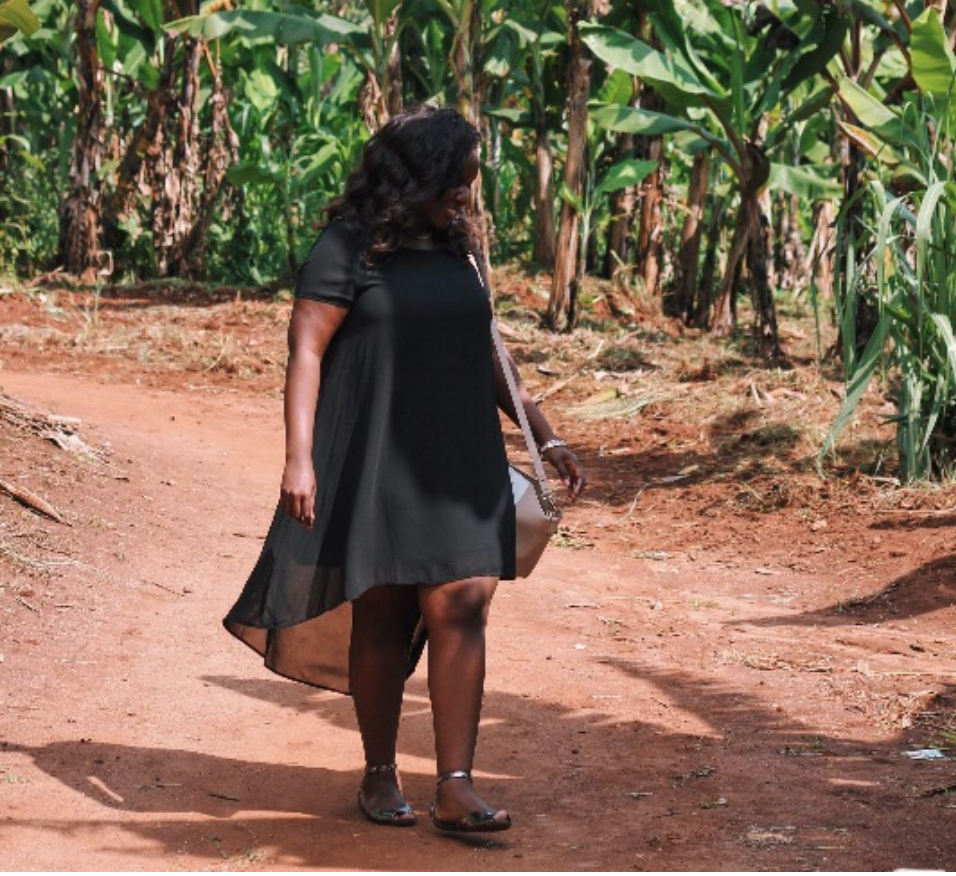 [/one-half-first]
[one-half]The "Stay Ready" Outfit
The stay-ready outfit is the outfit that might not suit the theme of the vacation, but will go perfectly just in case there's an unexpected turn of events. Sis, I never go anywhere without a Little Black Dress. A friend once invited me to her out-of-town home for Thanksgiving weekend. While there, we were randomly invited to a wedding. She spent the entire morning trying to find something to wear, meanwhile I had my outfit ready to go—saved me time and money.
Don't
Pack an outfit that needs too many other items to look great. We all have that dress that needs "red carpet" level Spanx, a plunge bra and holding tape to put together. Save yourself the trouble (and stress). Also, leave clothes that require ironing, dry cleaning and the likes behind.[/one-half]
[one-half-first]Shoes
First I pack the pair that will be worn the most—those are the essential shoes. If you're going on a mountain climbing trip, don't take your lil cute Gucci trainers, take the recommended footwear (timberlands I think). Also, certain places like ski resorts offer rentals, so make the more affordable decision. On beach vacations, I like to take sandals and slippers.
Next, a nice pair of flats for casual strolls, but also trendy enough if we have to get into somewhere upscale. Also, one pair of heels for fancier days and nights out.[/one-half-first]
[one-half]Save yourself (and your friends) the drama and pack a comfortable and good quality pair of heels. Things happen when you're in a foreign place. You could get lost and have to walk awkwardly long distances or you could be waiting in-line for ages. Painful/broken heels can ruin the entire night so pack practical choices.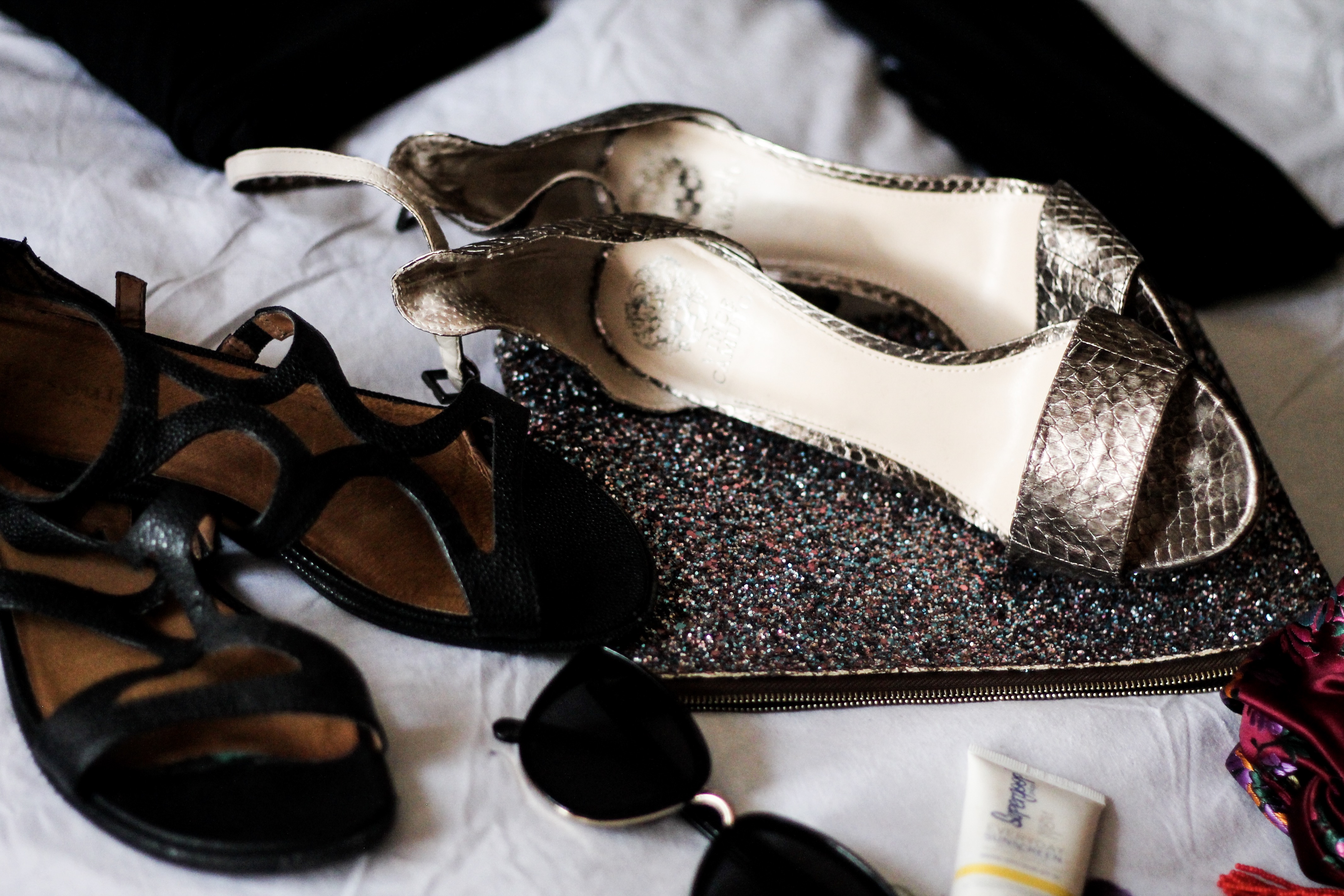 Don't
Take multiple pairs of heels even if you're going to Vegas. It's never worth it. I'd rather take extra clothes. Also, if you're not the type that works out often, leave the trainers at home…trust me, a vacation won't be the place you'll start, unless it's your personal goal.[/one-half]
[one-half-first]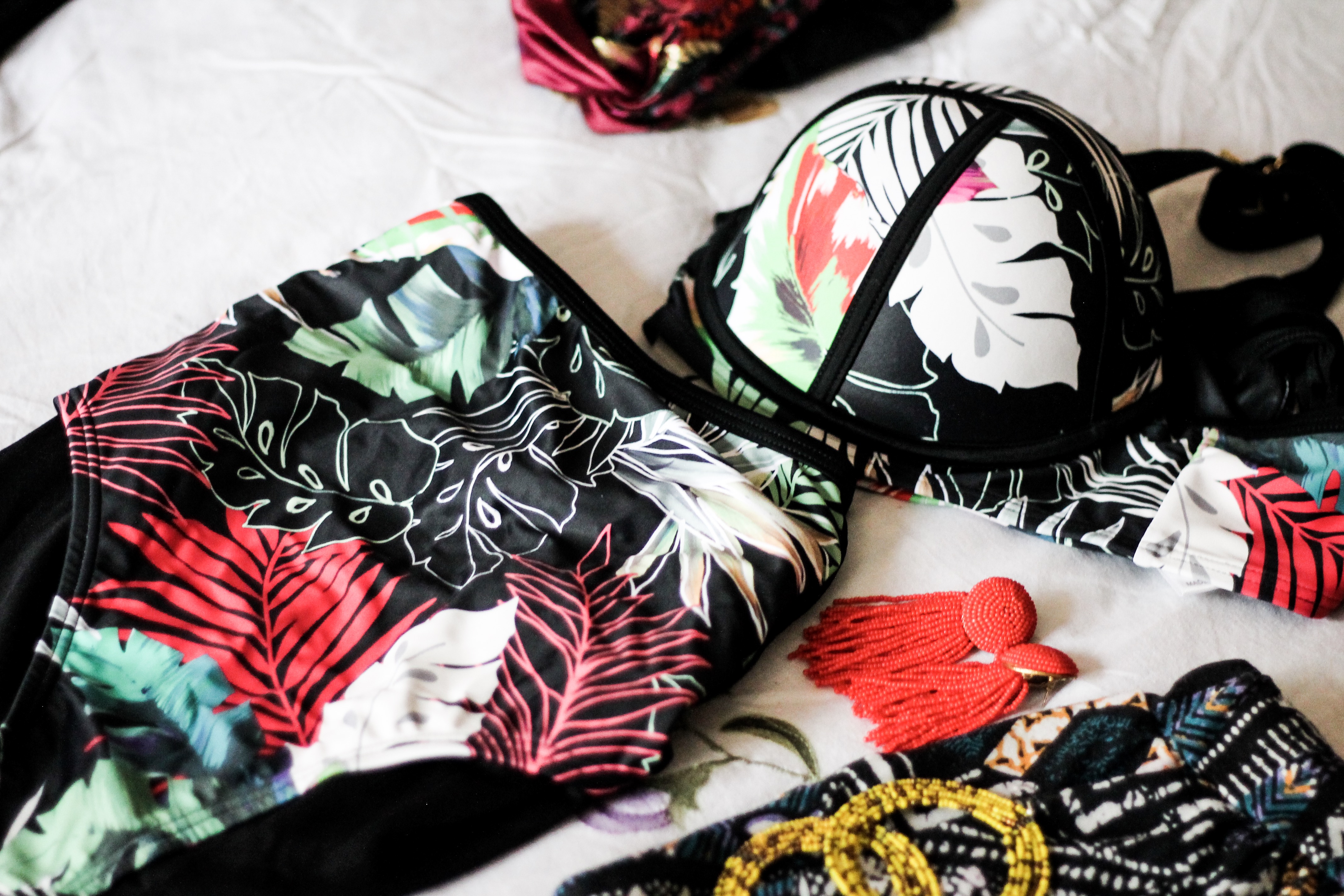 Don't
Add lbs/kgs with excess underwear or sleep wear. A lot of hosts will offer you laundry services to wash your clothes. Also, take skin-nude underwear that can be worn underneath all your clothes.[/one-half-first]
[one-half]Another essential I never leave behind
A swimsuit. Whether it's the tropical Savannahs of Africa, or the cold winters of Iceland, there are pools/jacuzzis in all parts of the world. Don't miss out on the fun (and killer pics) because you left your swimsuit at home. Swimsuits for All will cater to whatever shape you are.[/one-half]
[one-half-first]Accessories
Go wild, but not really. These little gems will be the ones to transform your vacay looks. Take statement necklaces, colorful earrings, sun-hats, bracelets and whatever else that will set you apart. Just don't go overboard and pack jewelry you won't wear.
My Trick
While I select outfits, I pick the matching accessories. I love beaded earrings since they always add a nice pop of color. I also take one pair of gold earrings as my neutral savior and a pair of crystal studs for a crisp look. [/one-half-first]
[one-half]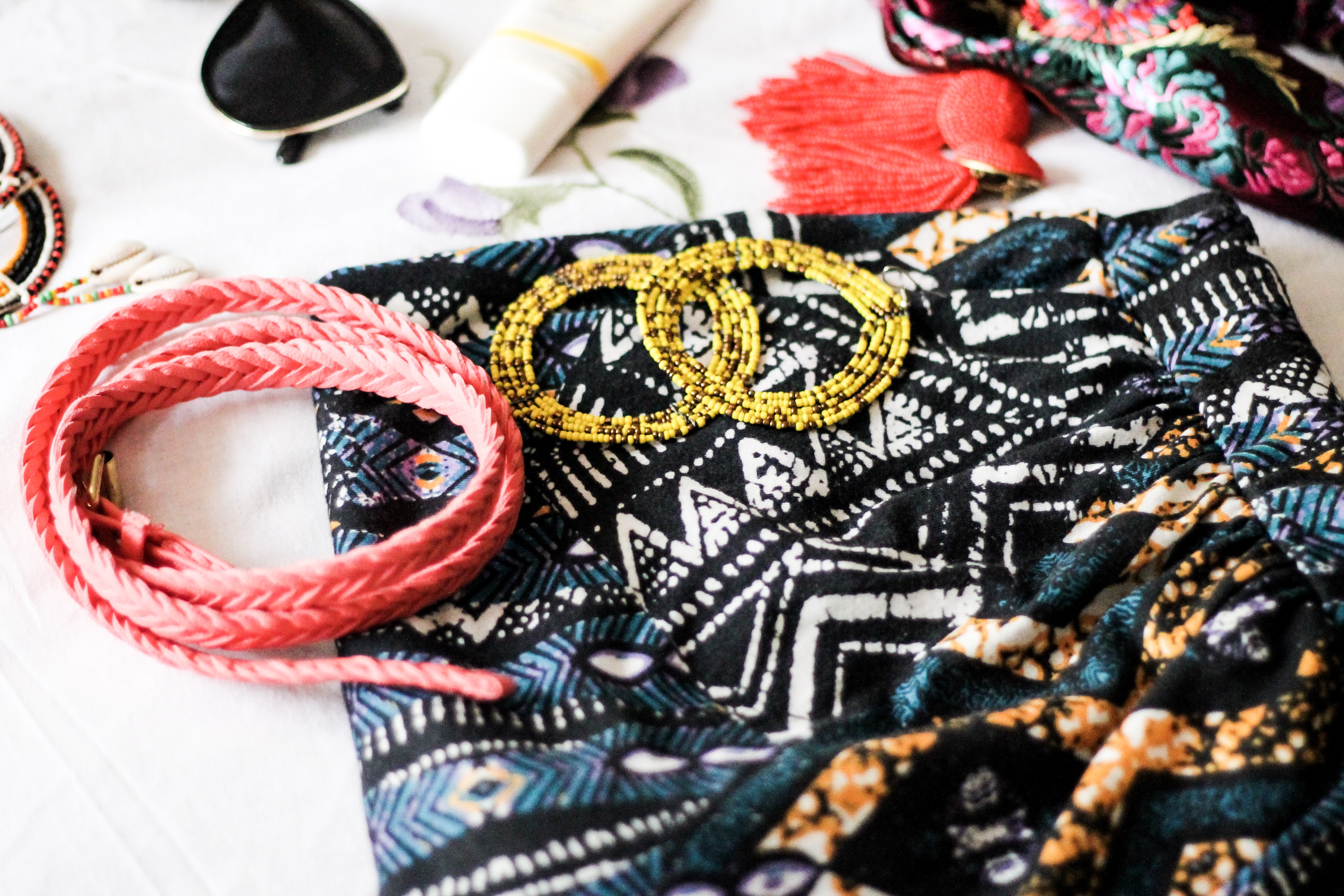 Finally, I never go without a good pair of sunnies. Besides sun protection and looking cool, they come in handy on no-makeup days when you still want to "look the part".[/one-half]
[one-half-first]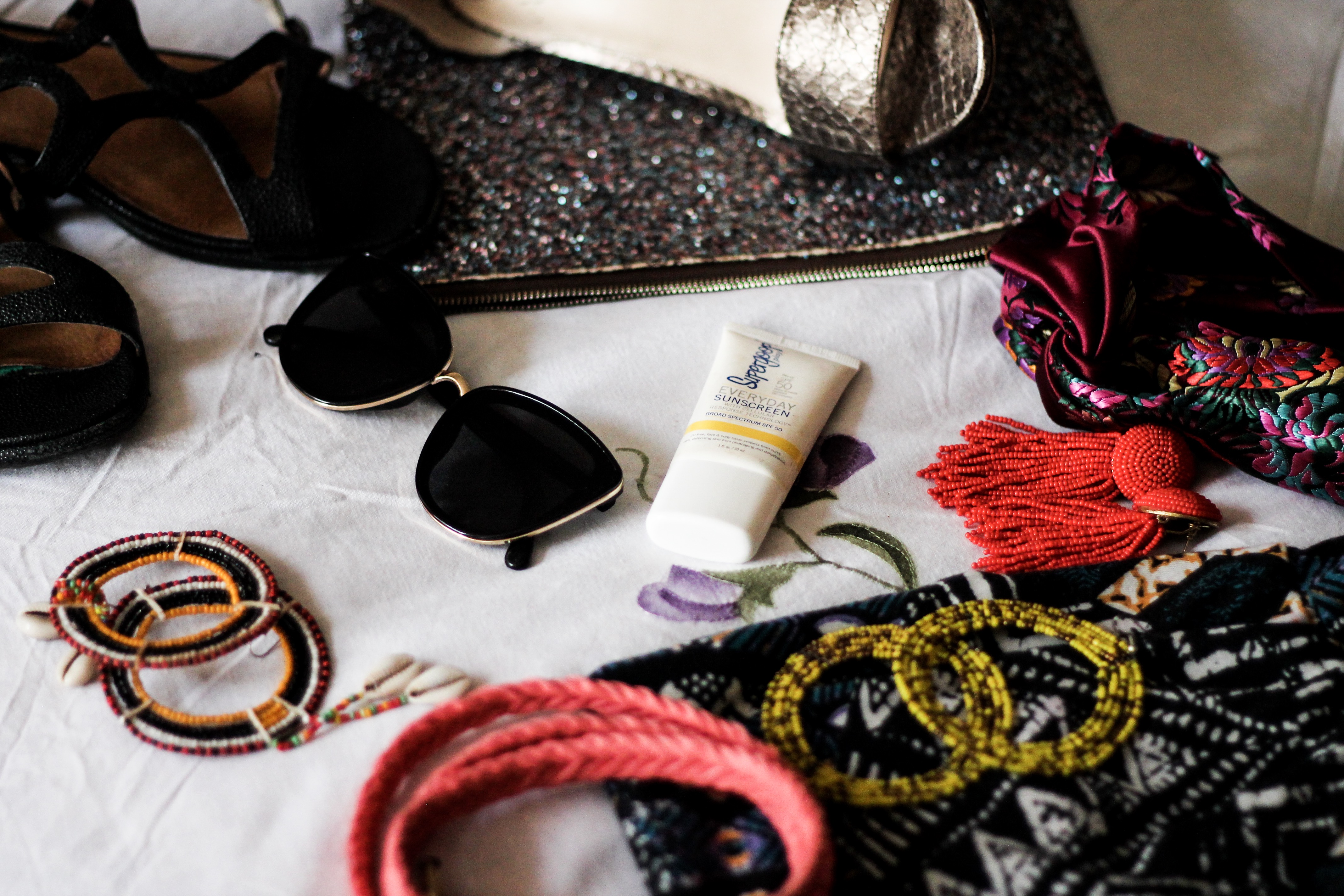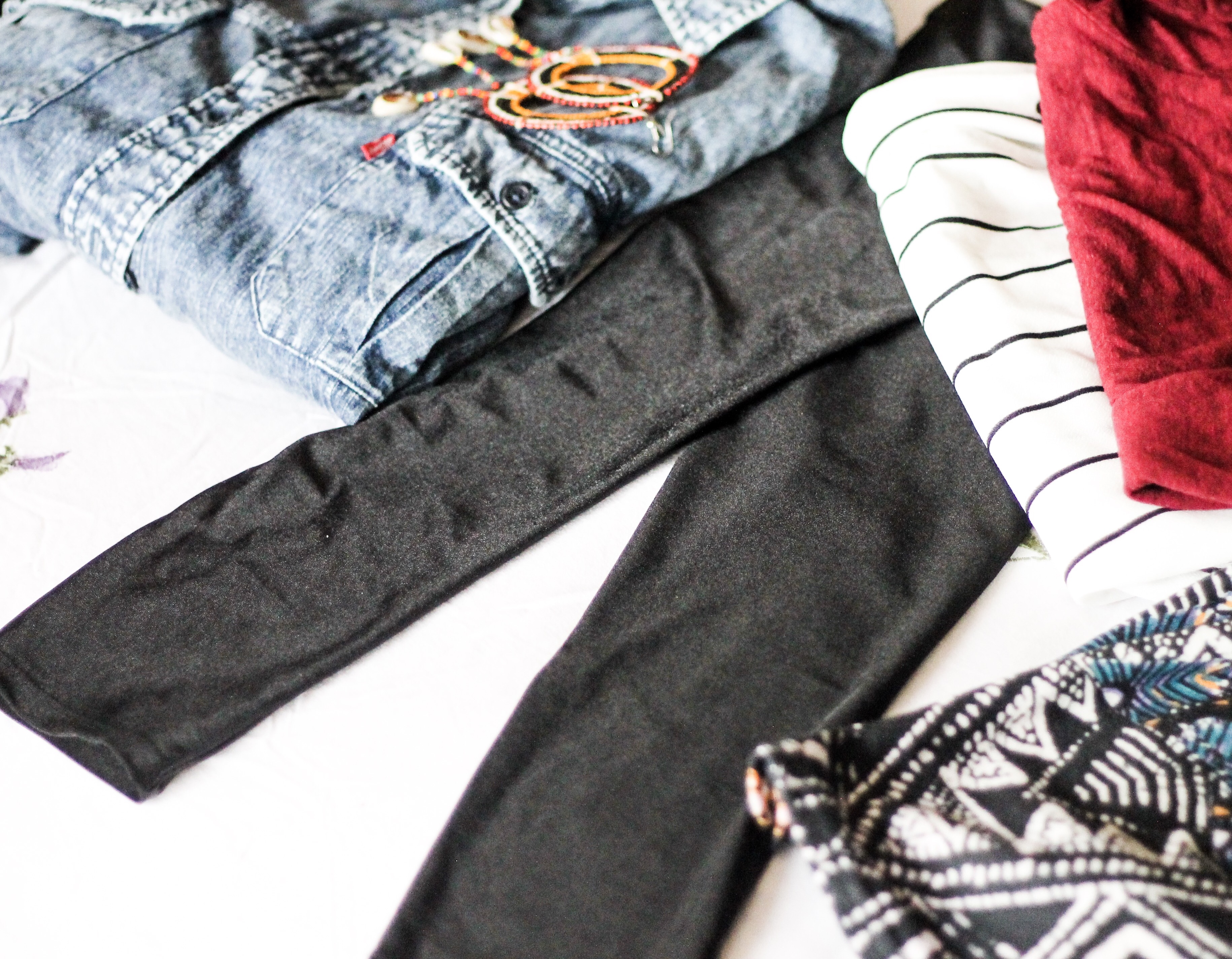 [/one-half-first]
[one-half]Don't Forget
Sunscreen. You'll probably be outside way more than usual when you're travelling, so pack your sunscreen. Also, based on whichever part of the world you'll go, take insect repellants and indigestion/ antidiarrheal meds (if your body is sensitive to new food).
I also like to pack a waterproof bag for my phone. Lastly, pack your prescription meds. Drugs like insulin, blood pressure meds, anti-biotics and deworming meds are not easily available in every country. In the States, you'd have to see a doctor and have tests done, before getting a prescription for many of these drugs (read; medical bills).[/one-half]
End
And that's it folks, did I leave anything out? Let's share ideas in the comments. Look out for my Must Have Travel Beauty Favs.
Also Read: