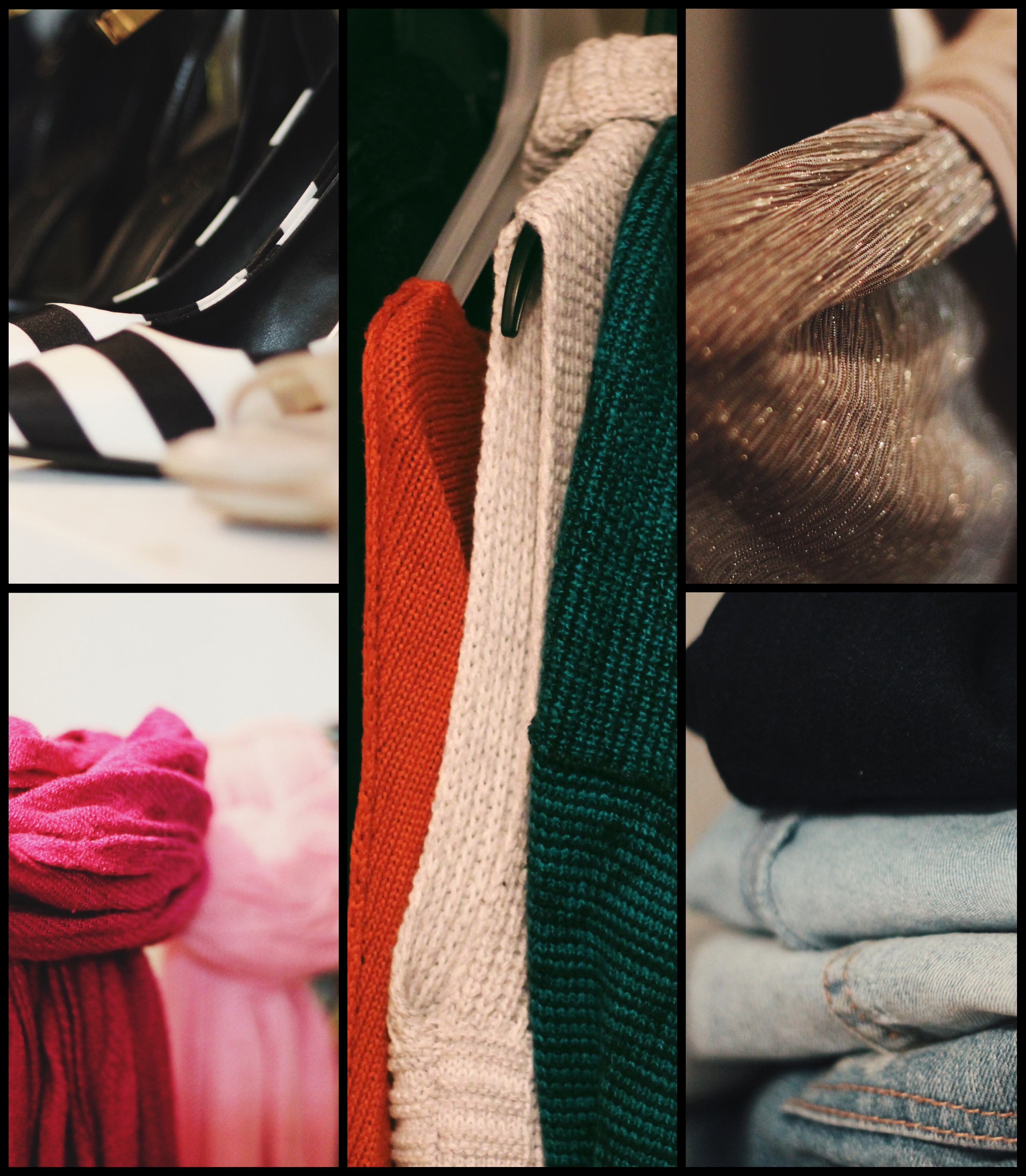 My love for clothes comes with the downside of having a messy closet but last year, I gave myself the intervention. I'm still a work in progress (mostly because I'm a female and there are days when I hate all my clothes, so I punish them by throwing them on the floor for a week straight) however, I can definitely say that adopting some closet habits helped me out a lot, and even if my closet is not crystal sharp, it's definitely one I am proud of.
So I wanted to share with you a few tips that have helped me make my closet a happy and easy place to navigate.
De-clutter
What??? Throw all your hard earned clothes away? Yes!!! I had to accept that just because a dress was still in great condition, did not mean I still needed it. First, I adopted the one-year rule. If you have any clothes that are not for special occasions and you have not worn them for an entire year, they have to go…No Excuses.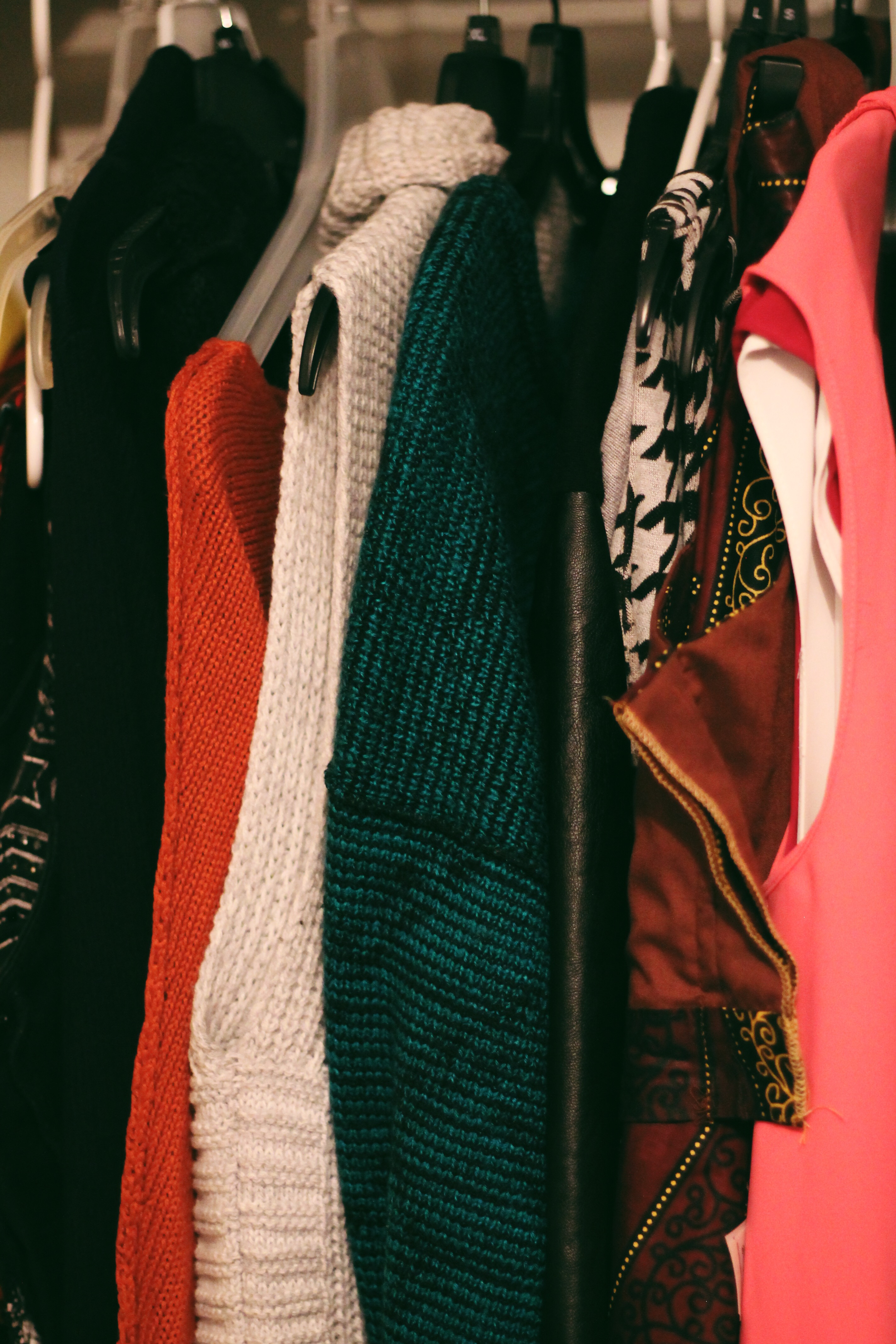 When I was moving into my current apartment, I had a huge box filled with jewelry from way back when. I tucked it in a corner and two years later, I realized, I hadn't touched it. I didn't even bother opening the box to check inside. I carried the entire thing to the donation center. For that $200 dress you wore to that fancy dinner and splashed 30 images of yourself on Instagram, sell it. E-bay or even amazon is a great start.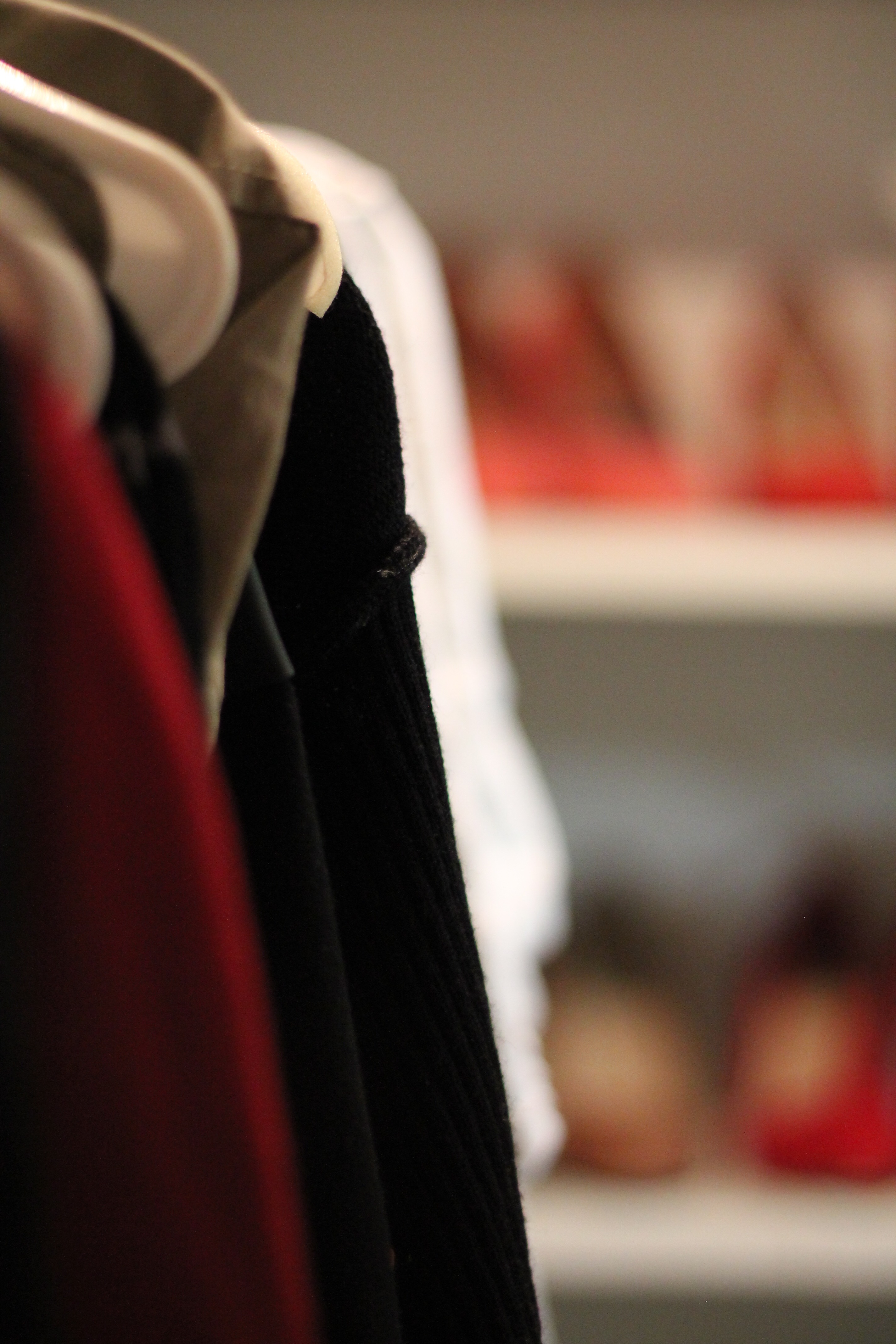 Cut down
Are you a pajama, sweat pants and ex-boyfriend tee hoarder? I had too many clothes I kept under the "I can wear this around the house" excuse, when the truth is I am barely around the house, not to mention when ever I'm home, I'm wearing the same things…shorts and the same shirt.
It's easy to find yourself having an entire closet's space of sweat pants, shorts, Pjs and under garments. I now believe in owning sets. Three sets of sleep wear, two sets of house clothes and for those fuzzy socks to wear around the house, I only keep one pair. Same goes for work-out clothes and white/black under shirts/vests, only keep a few good ones.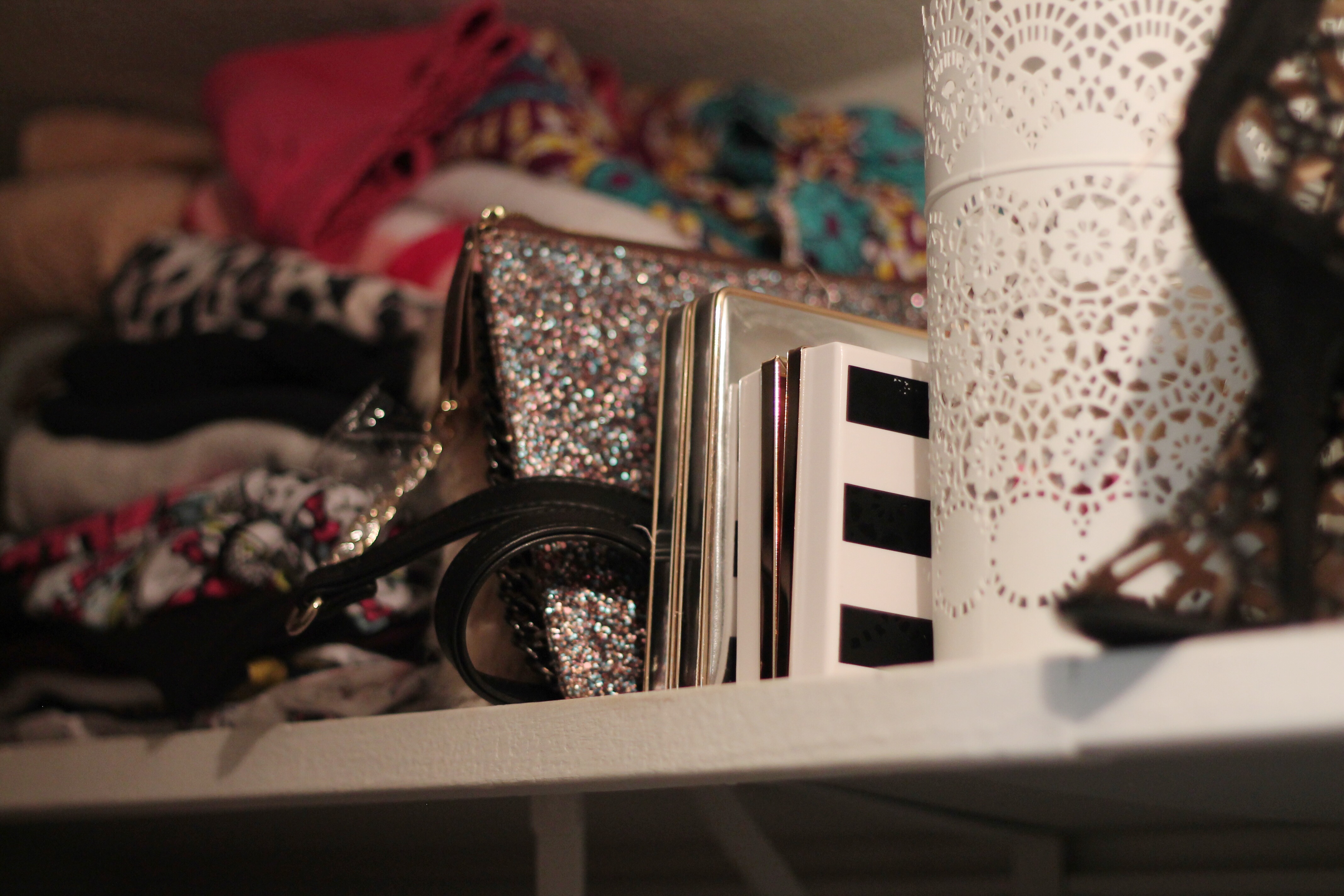 The Essentials
I also believe in quality, not quantity. Let's be honest, there is not a situation when I will have more than two guests in my house, so there's absolutely no need to own six pairs of bed sheets. Three pairs, that's it. I have one comforter and I alternate between three covers which perfectly match my sheet sets. Also, use pillow cases to keep matching sheets together.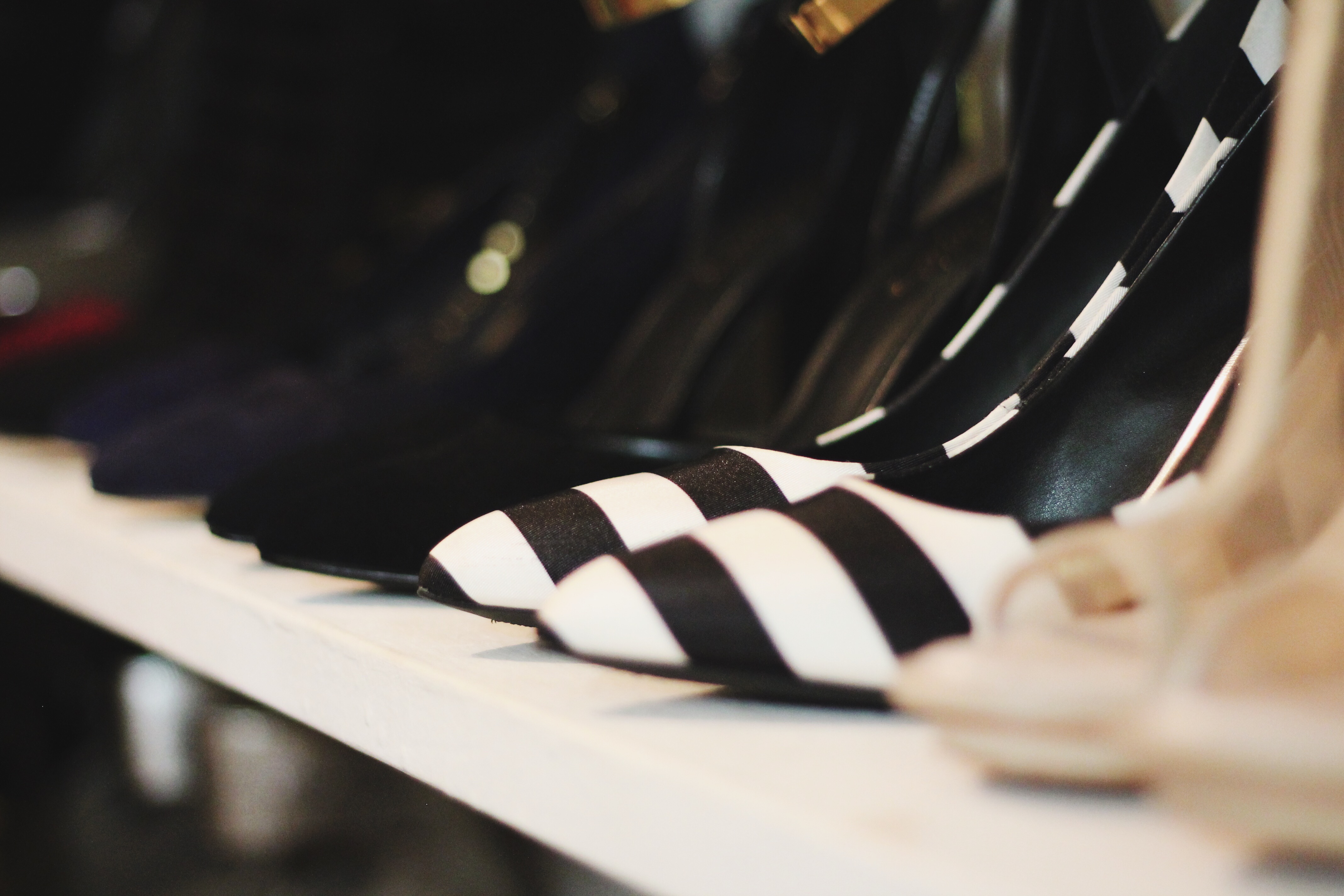 Decide on a number of panties and bras that will make you happy and switch it out every 130 wears which is approximately 9-12 months depending on how often you frequent them.
Lastly on this, if you lack a chest of drawers, buy a bag for storing undies, and socks so you don't have to deal with lost items. And if you're like me, and you can't keep track of all your socks, always buy black ones so you don't have to worry about the matching game.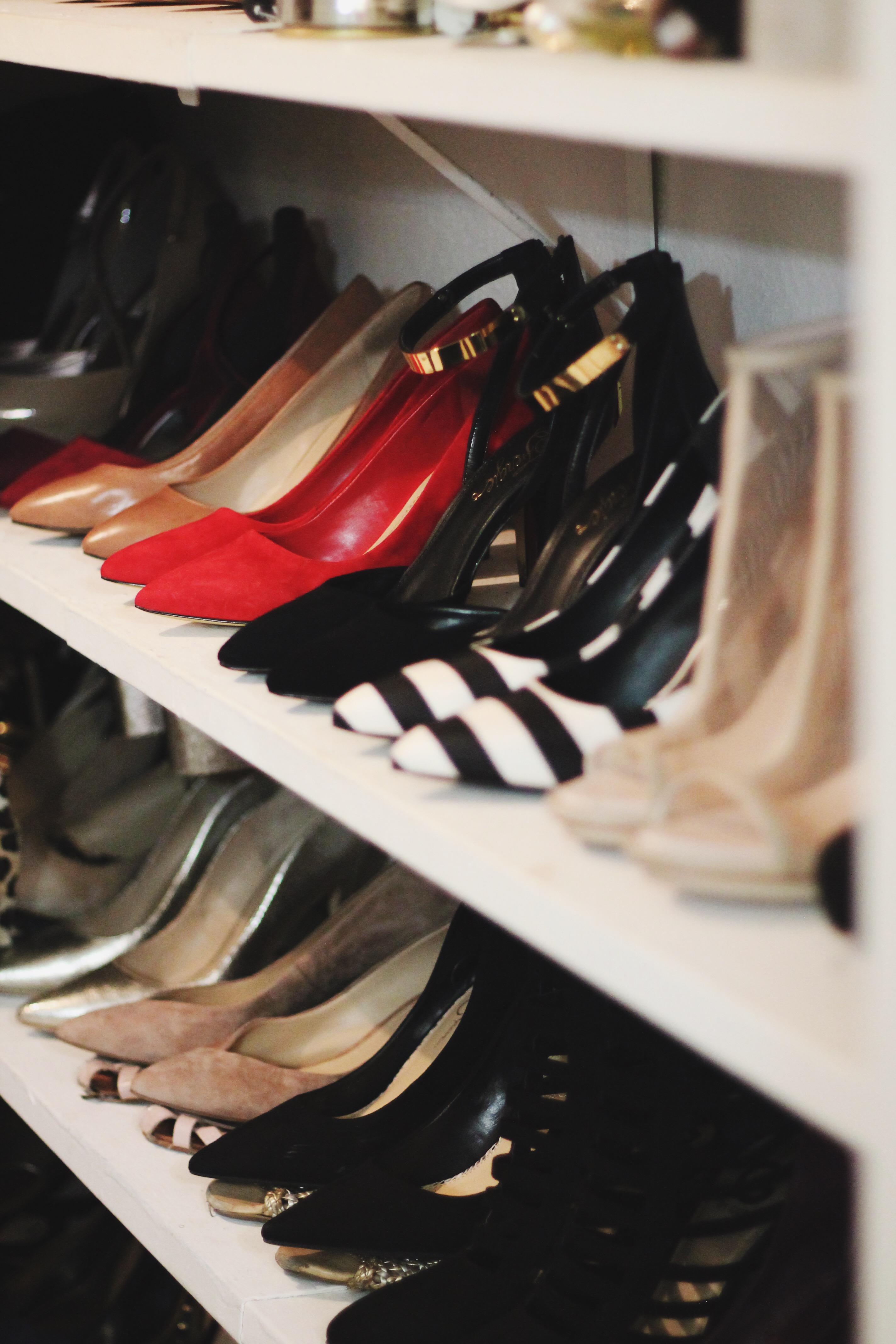 Least Worn Vs. Most Worn
It's easier to keep a neat closet when you organize your clothes according to how often you wear them. Store your most-used items at eye level, less-used items below, and least used items up high. Keep the least worn clothes like the coats and gowns in the farthest part of your closet and then place the clothes you always reach for, in the part of your closet that is easiest to access. That way, if things get messy, at least it will be in only one section. I use the same tactic for my shoes.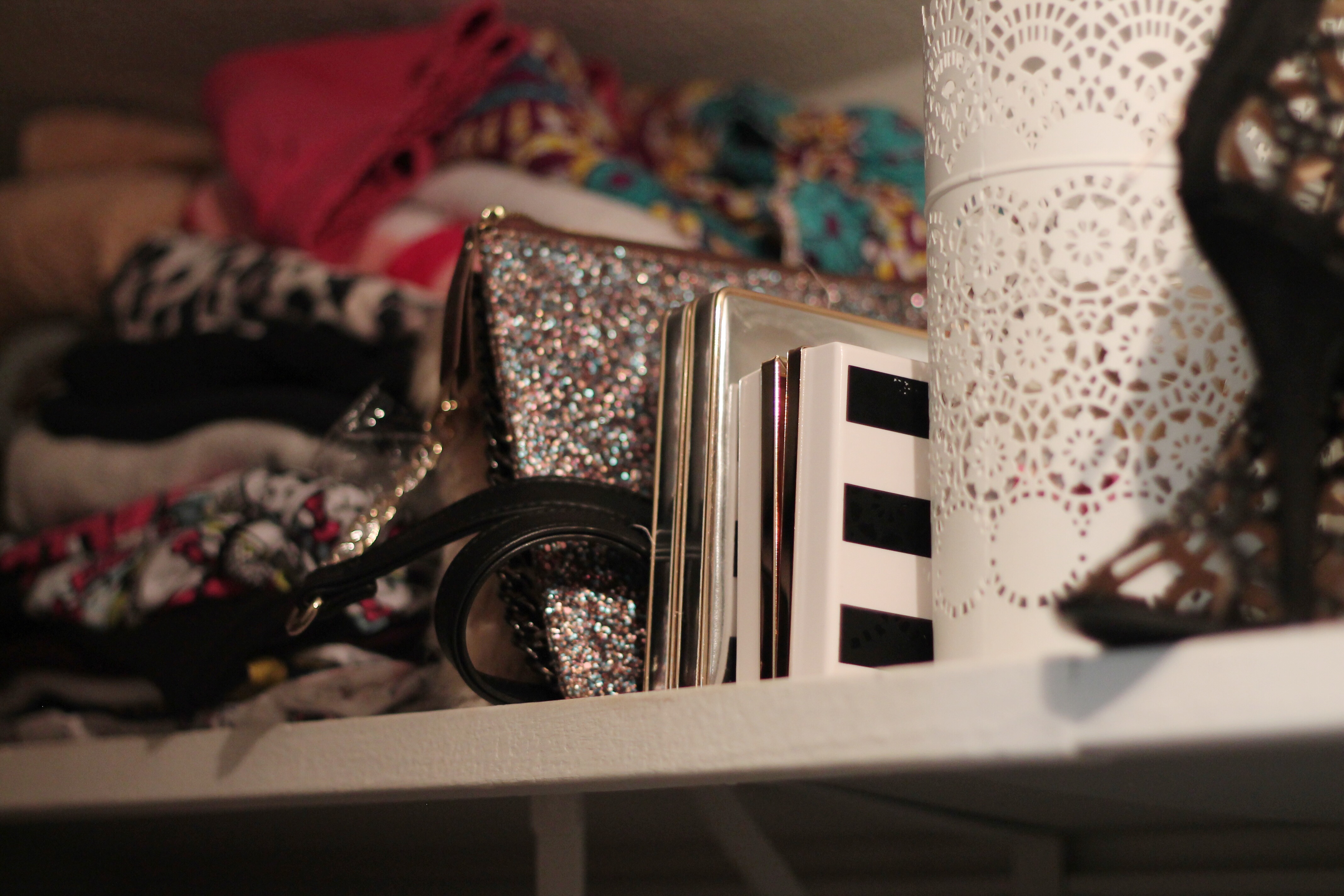 Pants together, tops together…you get it
Arrange clothes like this and color code if you like. This way, if you want to see what other colors could match your green pants, you can hold them against different choices in your tops section.
Too many clothes, not enough space
Have similar clothes share a hanger. I love black graphic tees so I set a hanger for those and when I want to wear one, I am able to see them all at once. For clothes that are not exactly the same, organize them according to occasion. Case in point, I have all my daytime dresses together. It also helps avoid repetition because the other options are right there.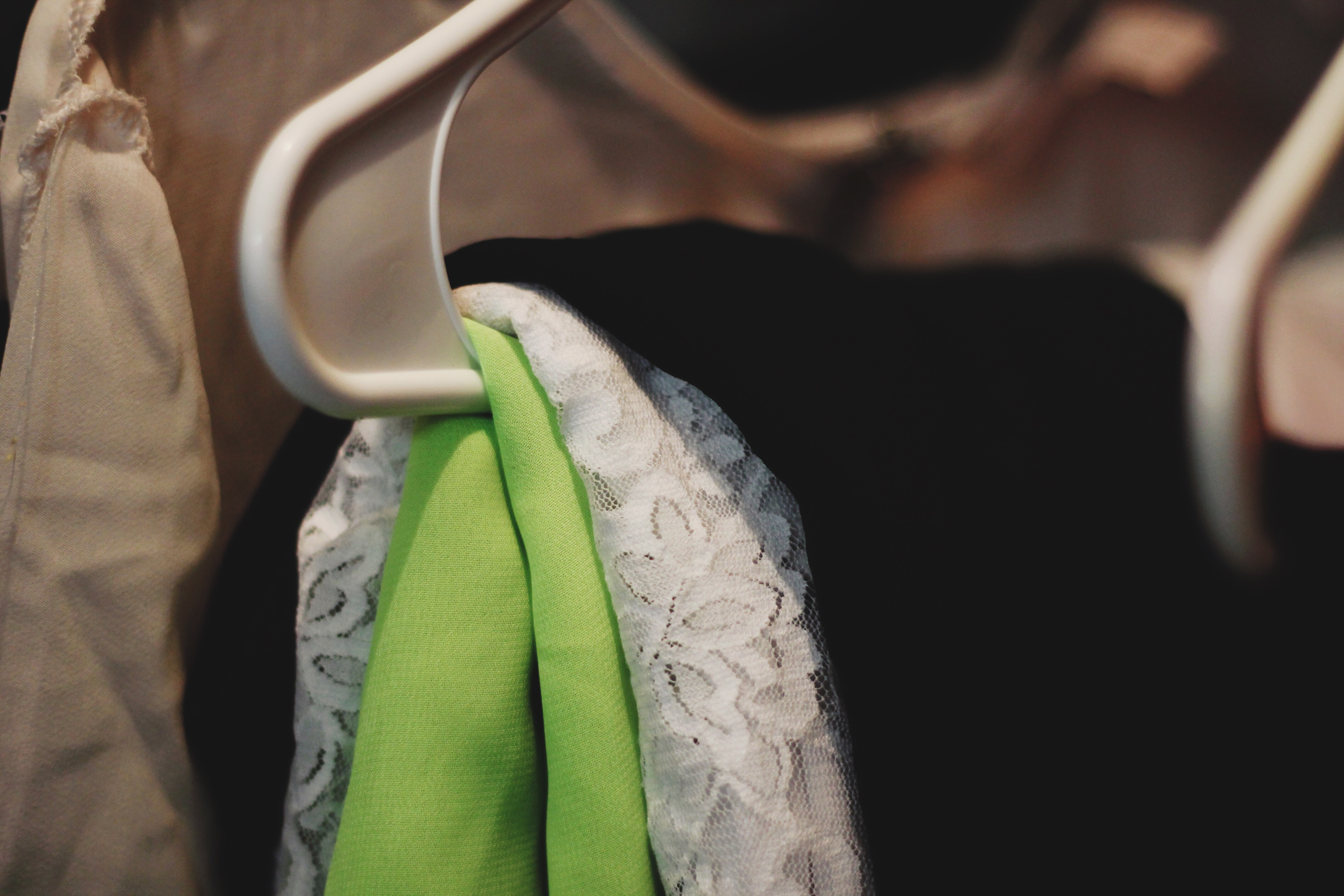 Scarves and Belts
Scarves make for great accessories, and belts, well belts hold things in place. Put them somewhere you can easily see so you won't forget about them. Have a hanger for belts and another for scarves. I'm no longer into the big waist belt trend so you already know where those went.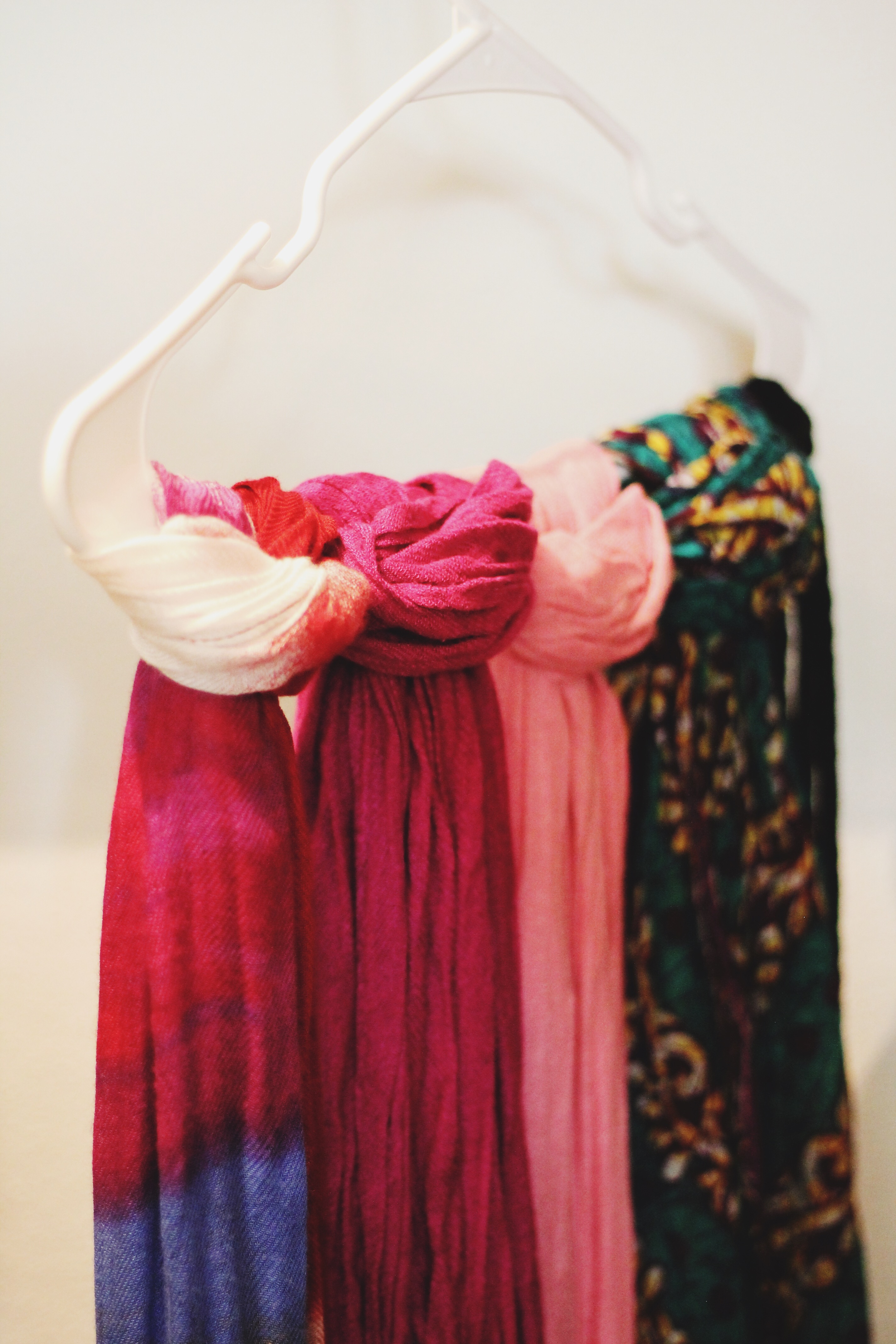 Sweepers
For long dresses, fold them the same way you would fold pants so they won't constantly drag on the ground and get dirty or damaged.
Delicates
Hang delicate materials like silk and mesh the same way as long dresses. Also, have them inside out so the delicate material is protected and hang them in-between protective clothes like sweaters. Also, place them in a part of your closet that isn't busy in order to avoid accidental tear.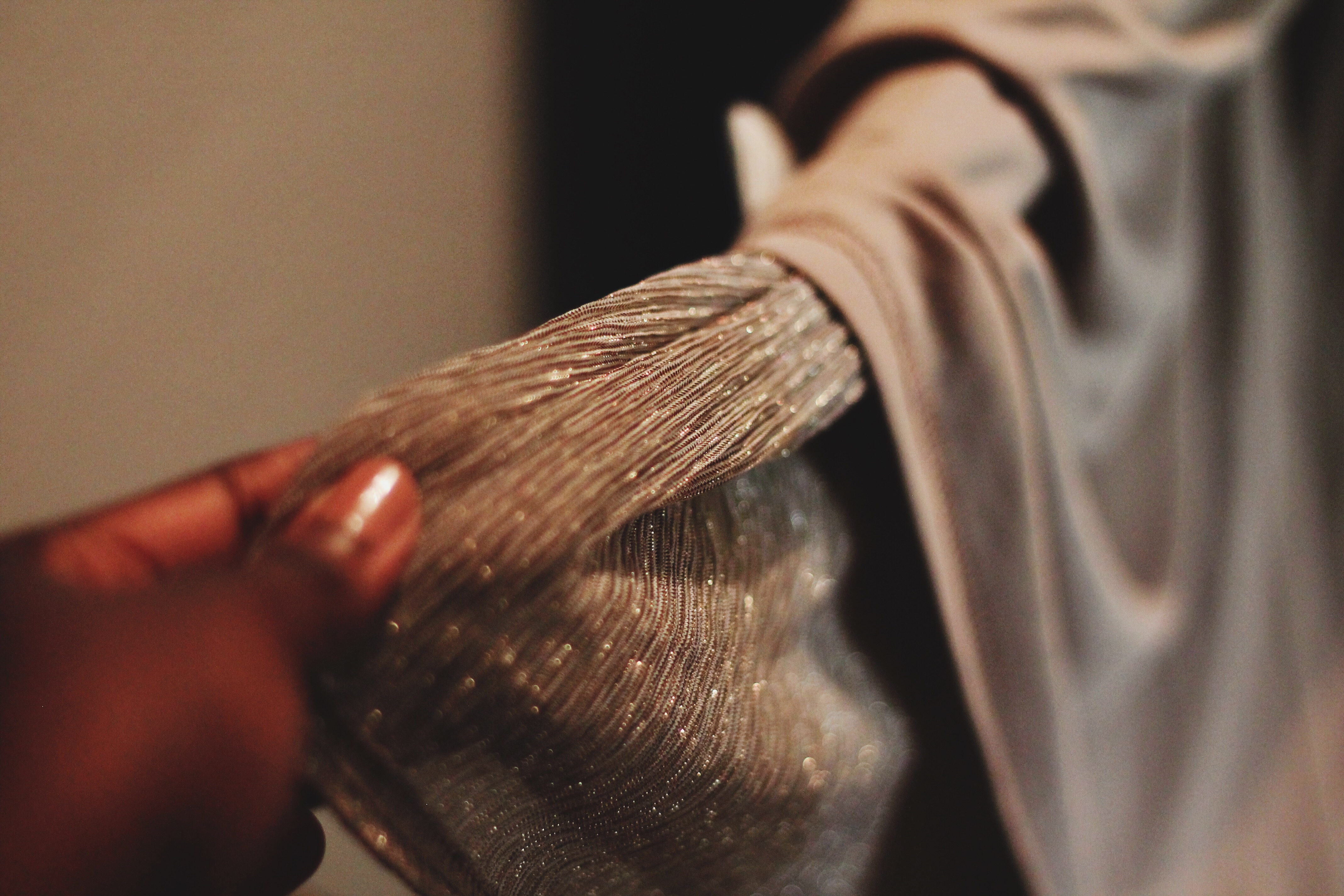 My pants
I am not the adventurous type when it comes to jeans. I only wear skinnies, not to mention I prefer leggings…dark leggings. So I kept 5 of my favorite jeans in the varying colors and left the rest of the space to my 9 pairs of leggings and other types of pants.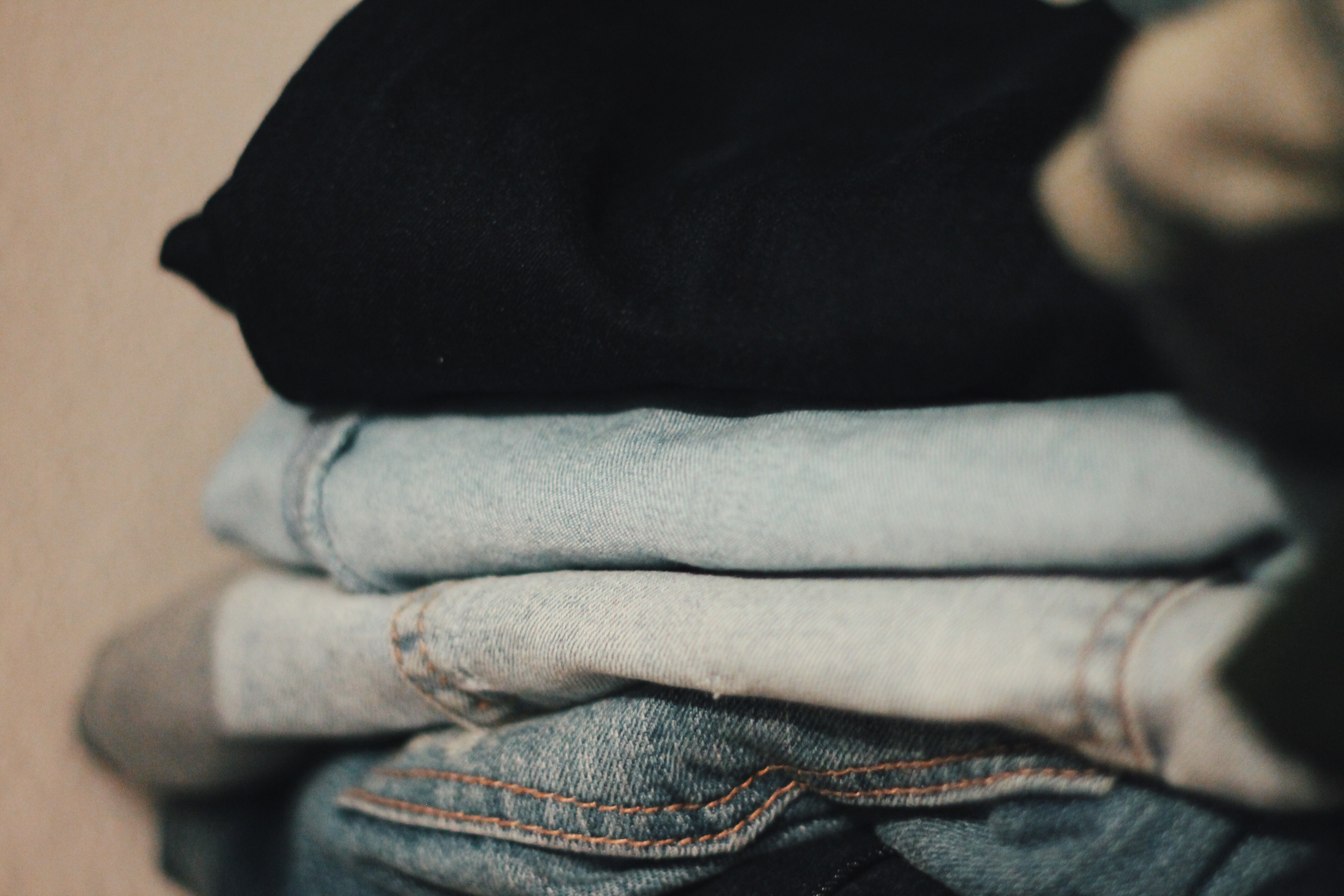 With this few tips I was able to get my closet space under control. Let me know what closet tips have worked for you.
Thank you for coming by, don't forget to Follow me on Facebook Twitter and IG @FabsCulture.
Happy Mid-Week, Buba.