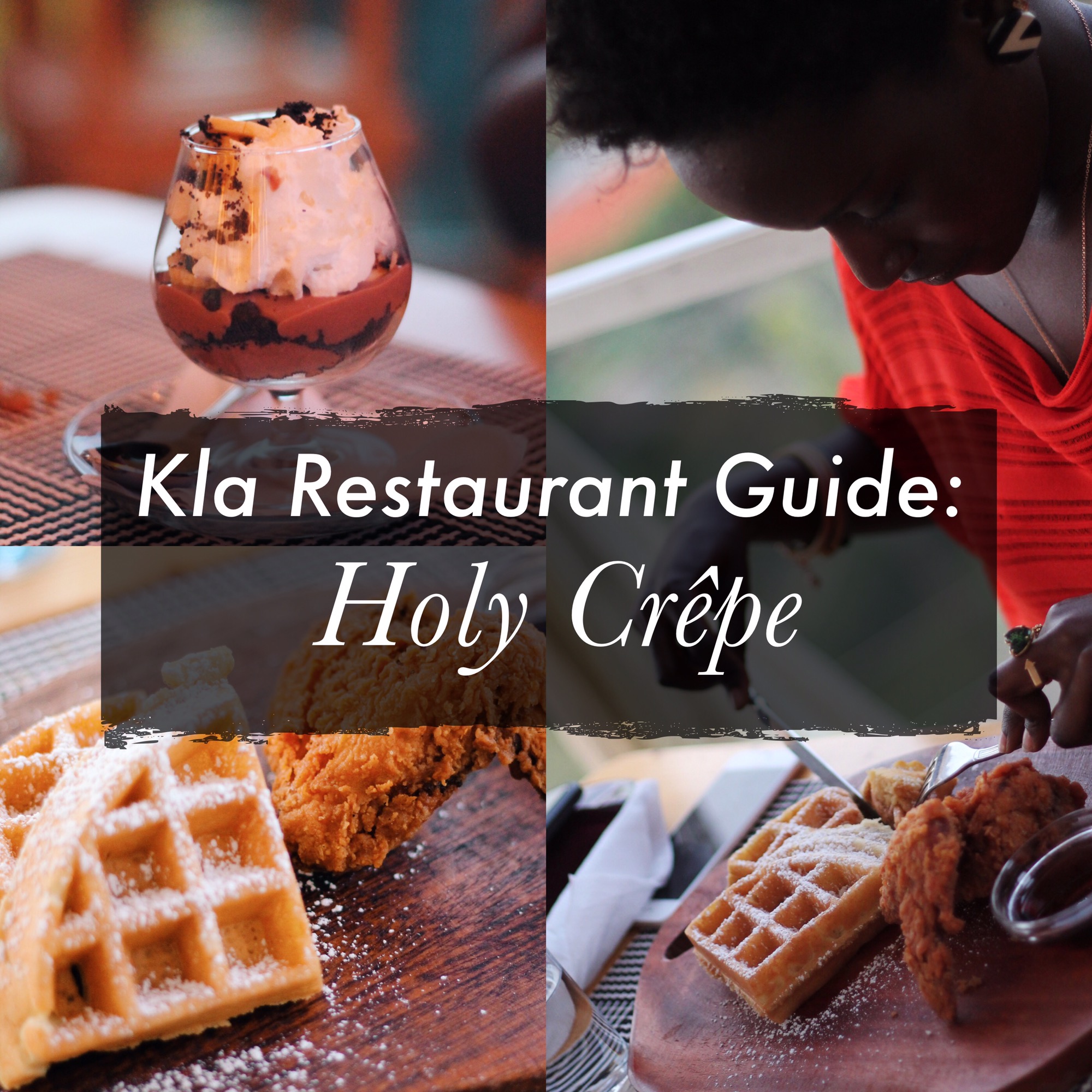 What? Crêpes in Uganda? No way. I found out about the Kampala hotspot on Ernest Bazanye's blog (who by the way is super hilarious). I would be in Kampala soon, so I added it to the list of new restaurants I had to try. I set a date with my girls Sherin and Sanchia.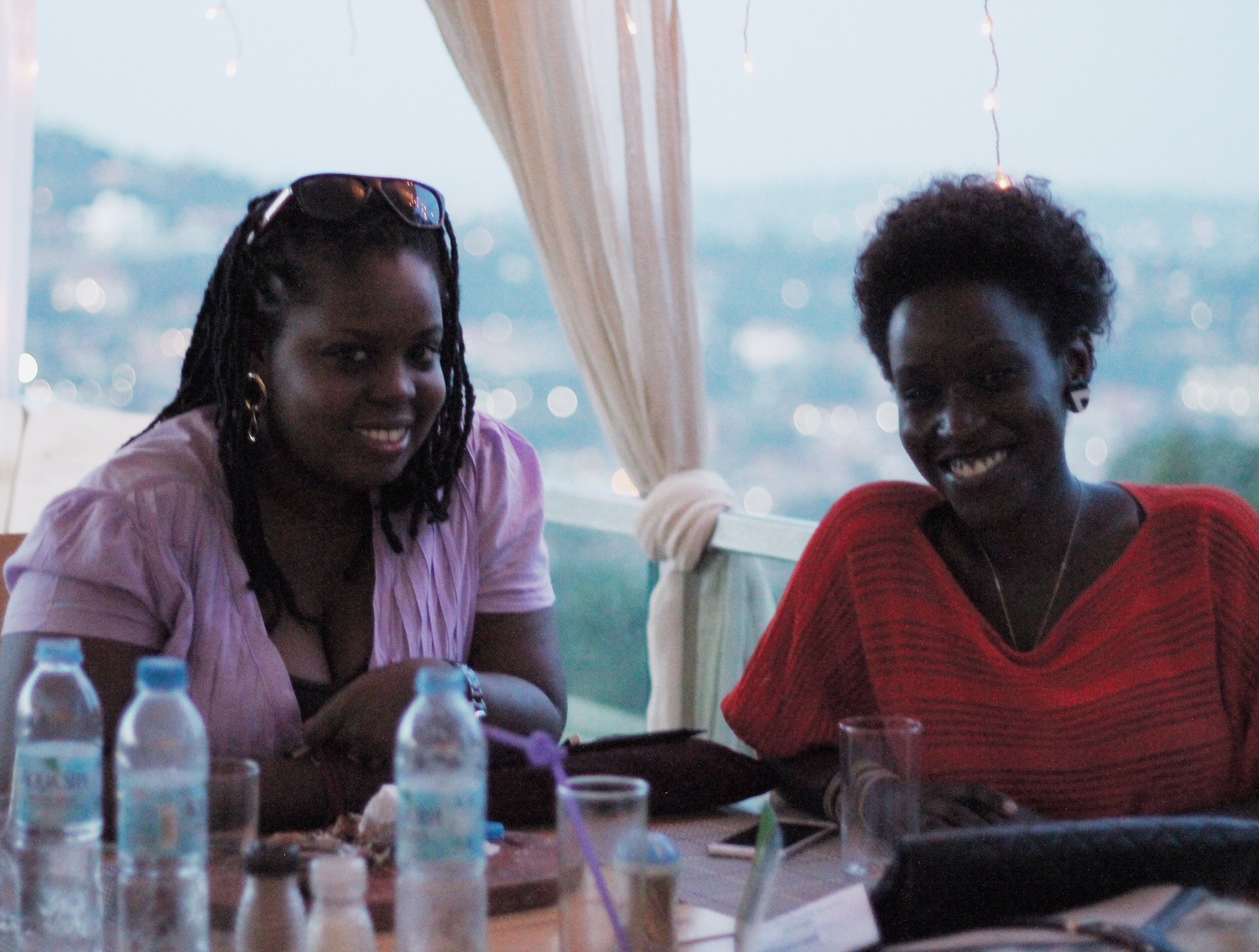 The crêperie stands on one of the higher points of Kololo hill. My Americans and global readers, Kololo is a neighborhood in Kampala where the "richest" live.
Can I just say that if you own a ramshackle(d) car, you should not bother going to Holy Crêpe because your car will not make it up to the restaurant parking. Also, if you want to arrive on a boda boda (public transport bike), stay home and just believe this is probably not your type of crowd anyway. Just sayin'.
It's a tiny white building and I wonder if the residents in the apartments next door know that you can see everything going on in their spaces. HC has no elevator. I noticed because I was in heels and had to go up three floors. It starts on the second floor, with a small cozy coffee-house looking set-up. There are plugs everywhere but no Wi-Fi (apparently they want you to socialize). The room is well-lit with large windows and a pay counter behind which you can see the crêpes being made.
Once you get to the top, it's an aaahhh feeling. You can steal a glimpse of the mansions among the trees, and the majestic Naguru hill instantly lures you in. To the left is the Kamwokya hood which compared to the glamor around, looks quite pitiful.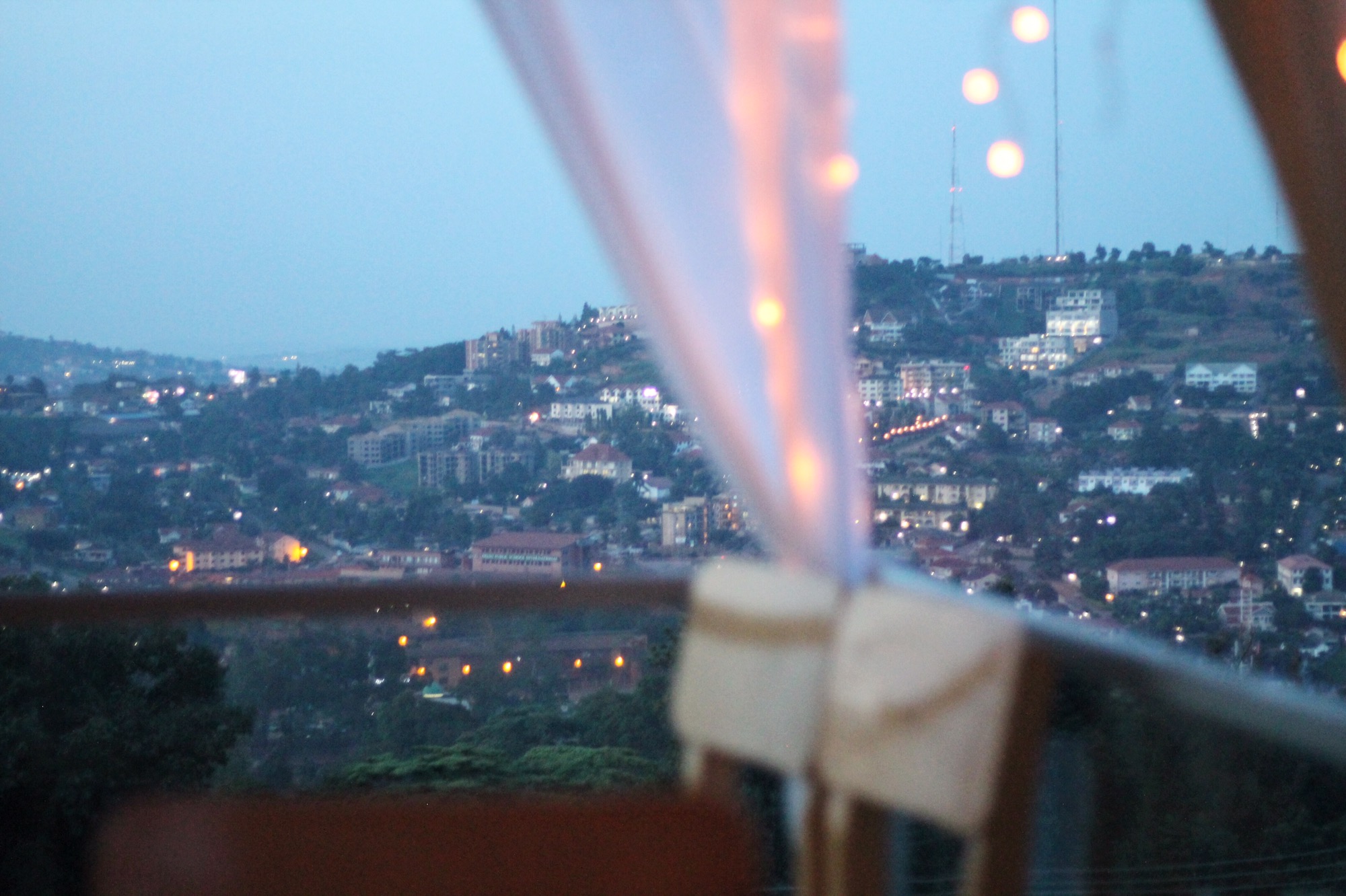 The music plays from a radio in the corner at volume 2. It's left at a low volume because the restaurant is in a residential area and rich people hate noise…umm okay?
It's breathtakingly beautiful up there. The entire place is cozy yet chic and I love the simple drapings and tiny lights. We found seats and I took a few shots of the sun setting. The view is lovely at sunset, but the little lights from the hills across, are the center-piece of the night.
The menu looked mouthwatering until the food arrived. Sanchia got the Nutella crêpe, Sherin and I got Chicken and Waffles plus a dessert.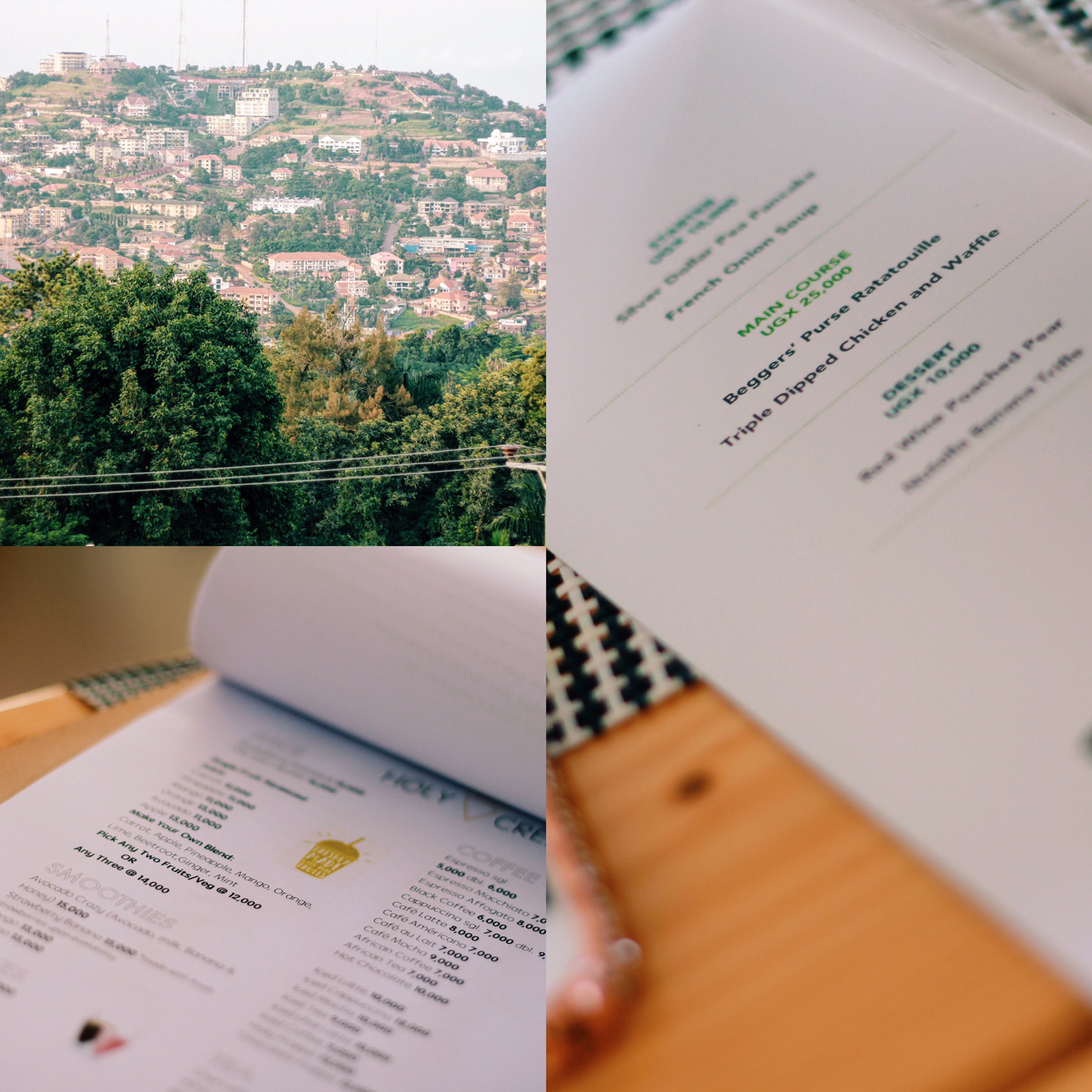 My Chicken and Waffles was literally half of a round waffle, with one piece of under-seasoned, over-fried chicken. The waffle was great, but I was shocked because every time that I've had Chicken and Waffles, the full waffle has been served with six wings galore. I wondered how I would take the picture and still make it look good. Sanchia ordered the same as us, but replaced her waffle with a Crêpe and let's just say Sanchia's Crêpe was on a diet. I mean, I understand that Nutella in Uganda can be expensive but gadamn, not even whip cream was added (I've had better, see here).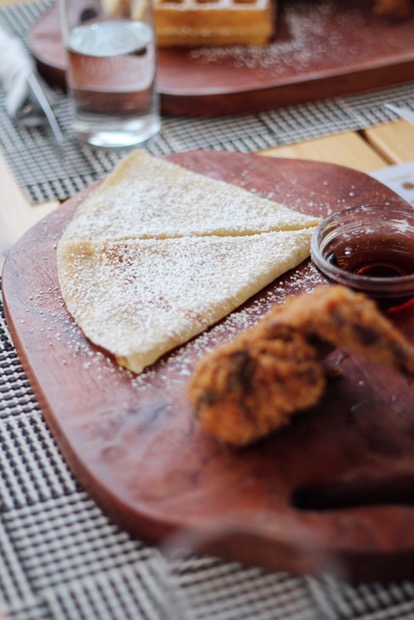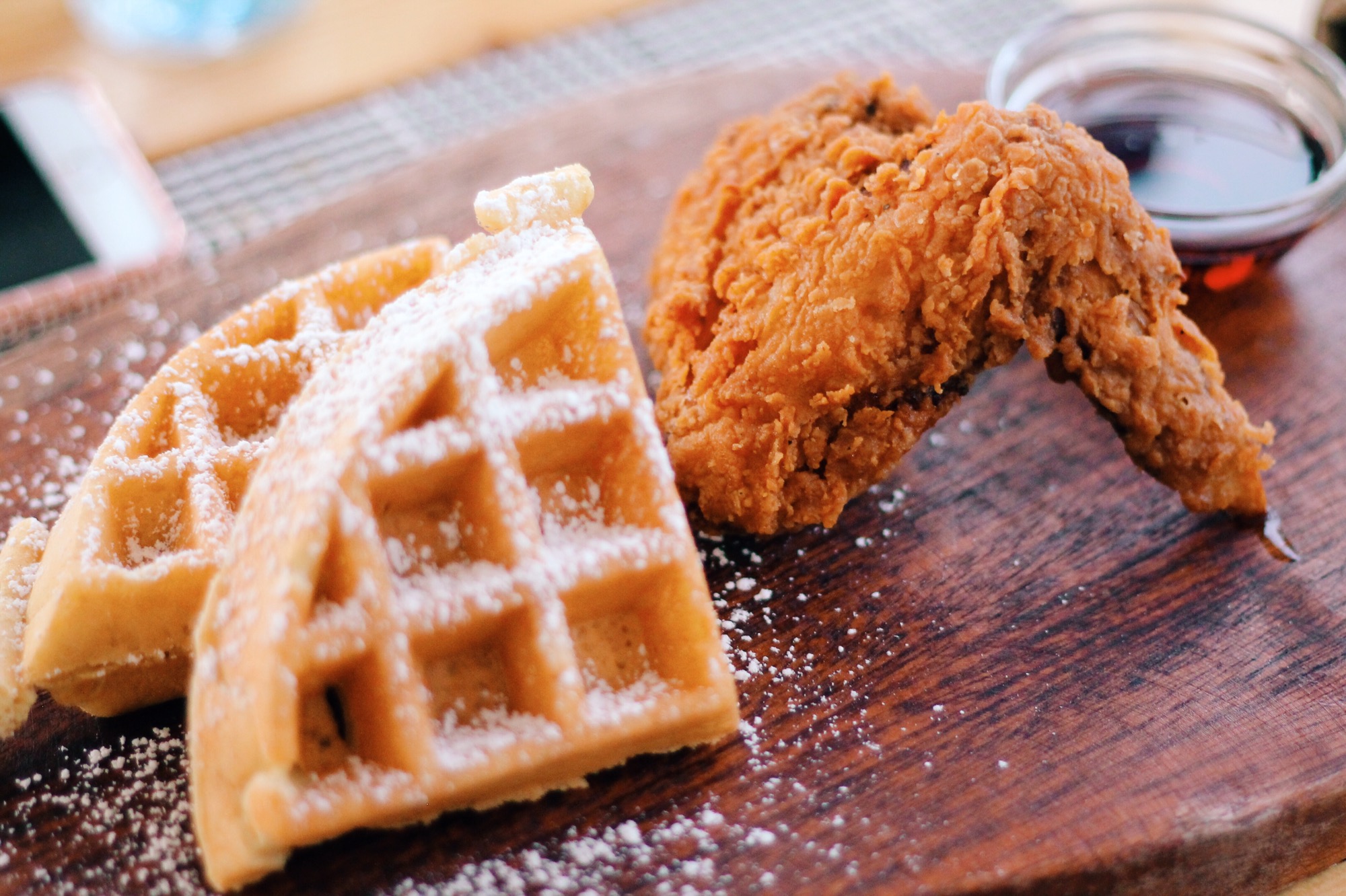 The Nutella Banana Trifle dessert was very delicious. So with that and the great view, we forgave them for the other questionable food.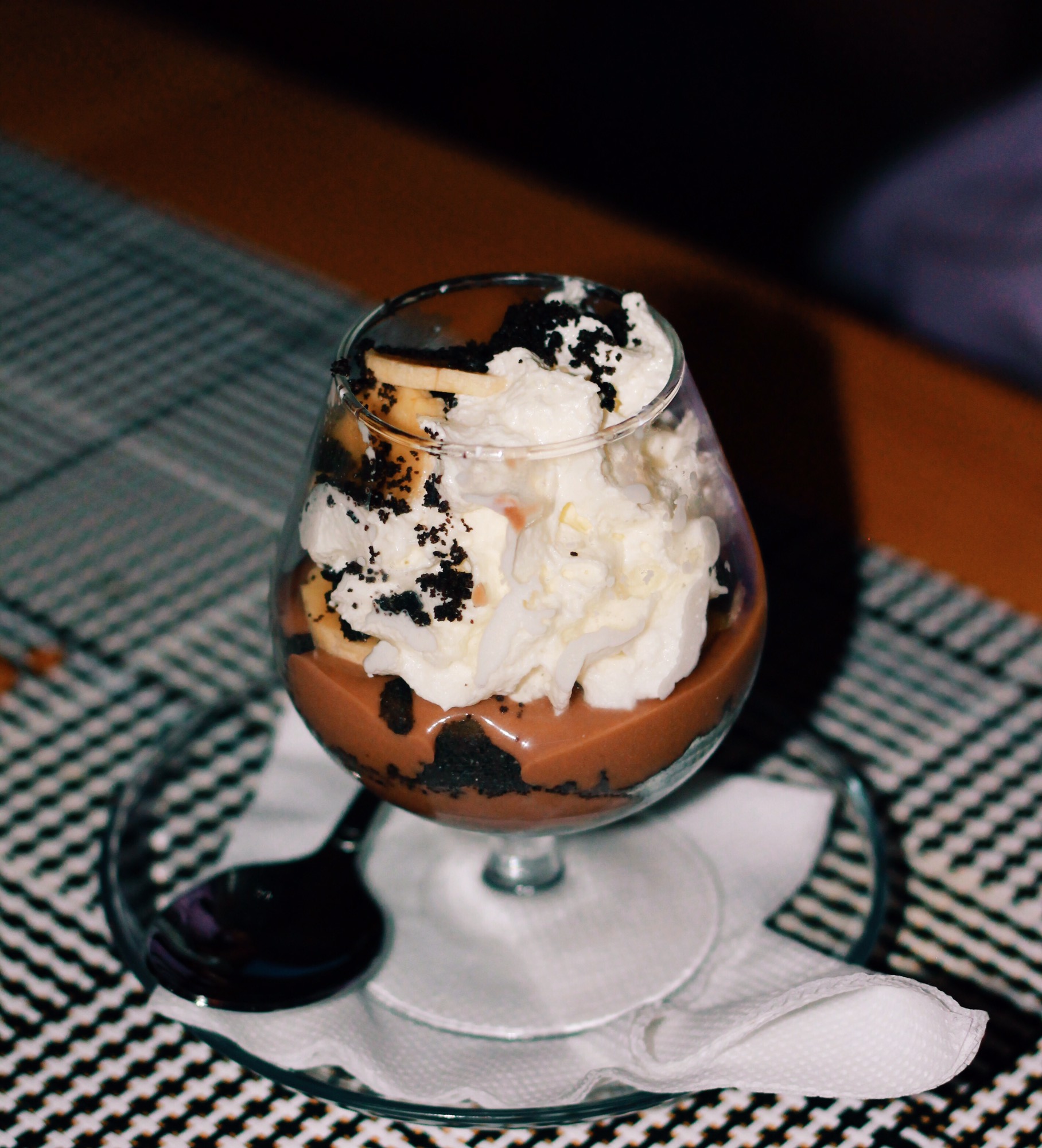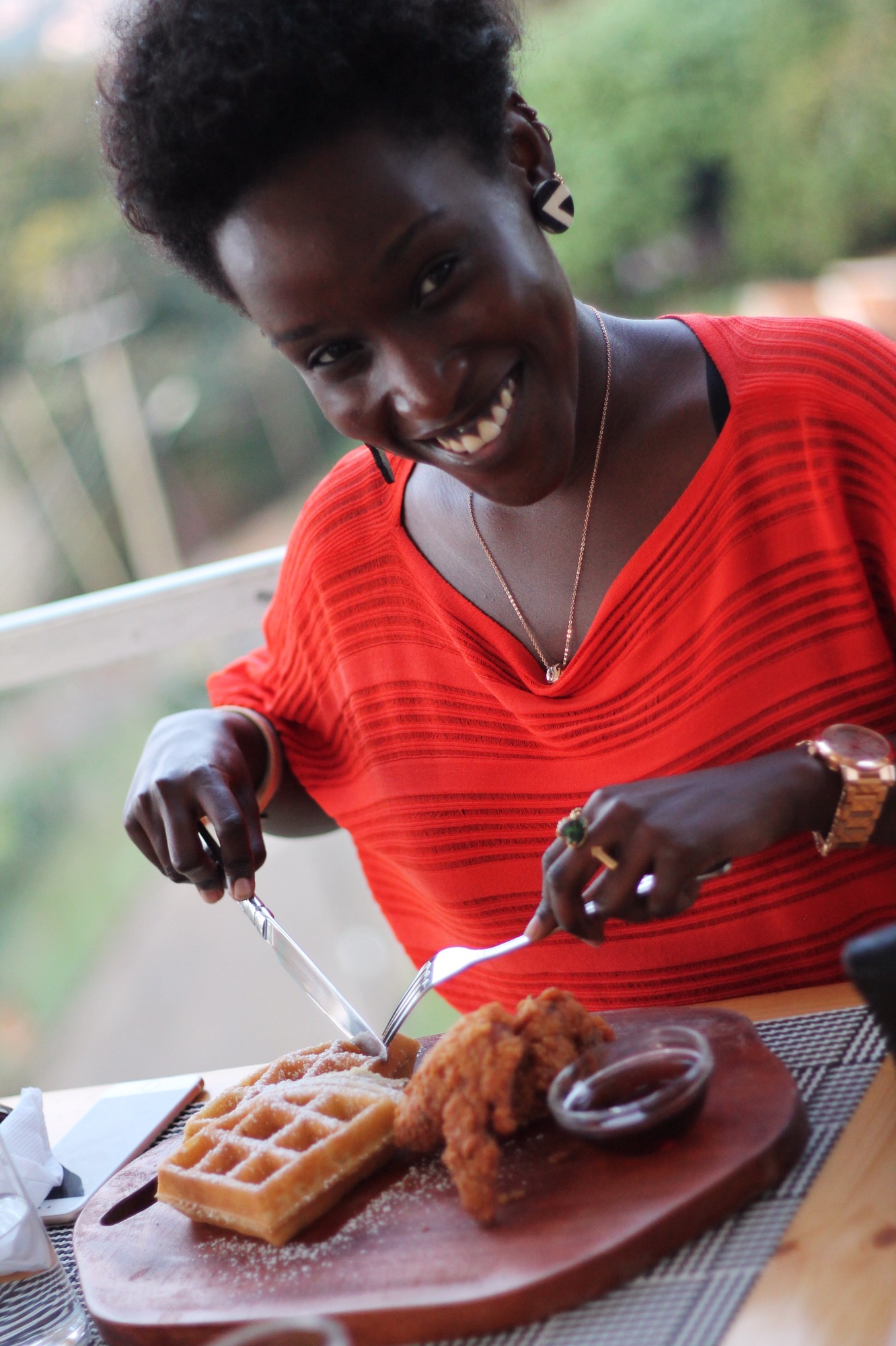 Yes, go to Holy Crêpe, but don't expect much from the savory menu. If you've never had crêpes, try them, although you'd rather order dessert or even better, just do drinks. The view is everything, it really is. Perfect for a drinks date, but don't go on the weekend, unless you're okay with hanging among fresh-out-of-uni young professionals, who are trying to get tipsy before hitting up the party scene.
The place is fairly new and I doubt the owner is a chef. He/she probably has a great concept and they're trying to make it work, so hurdles like a substandard menu are bound to happen.
Take your laptop and mobile Wi-Fi and they'll let you sit in there as long as you like. The staff is very friendly and the guy who runs it takes time to say whats-up to customers.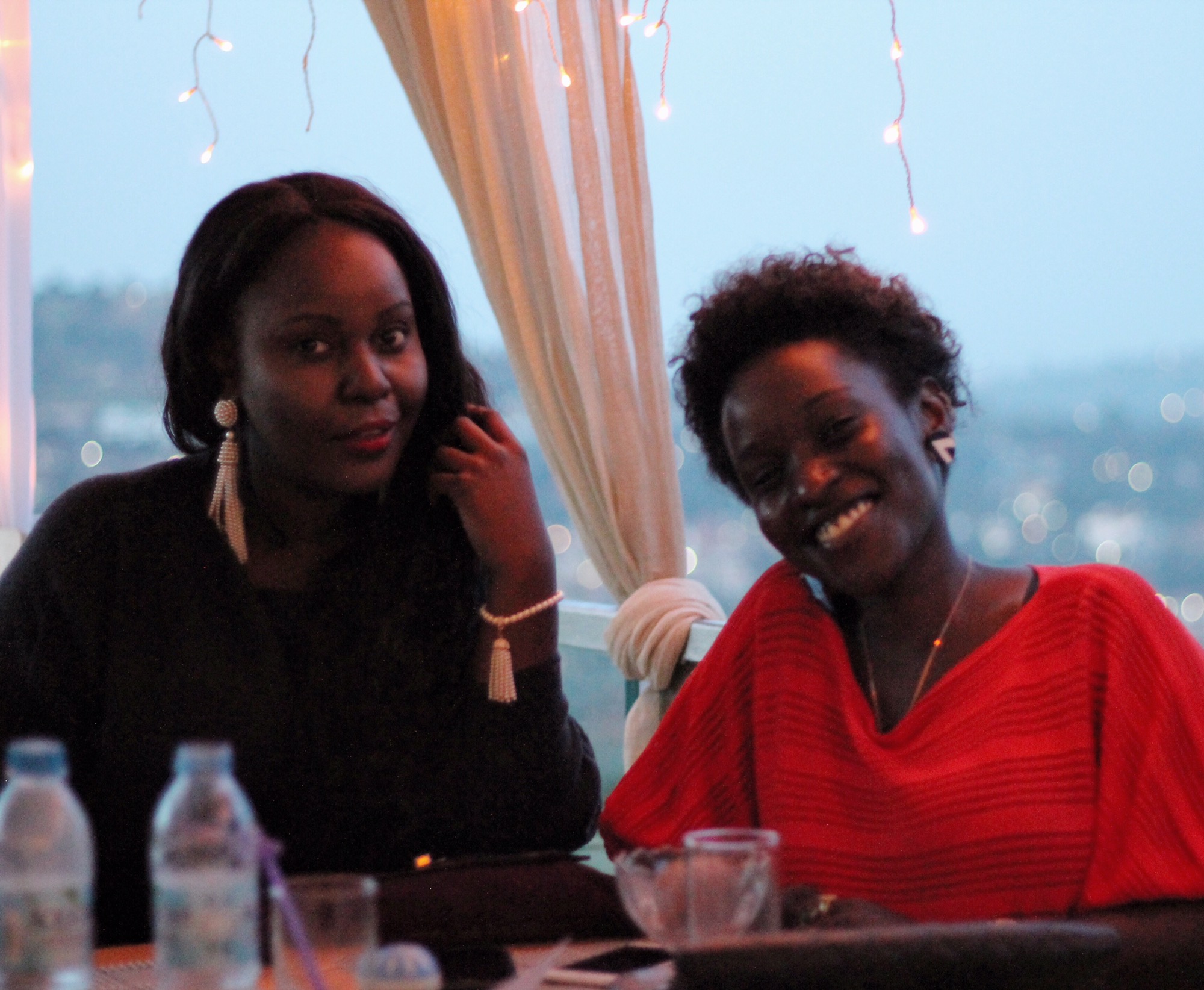 The restaurant is also open to hosting simple events. I actually went back a second time and hosted a few of my friends for my birthday and the management offered to make finger foods upon order. My friends and I are not rowdy so it was great.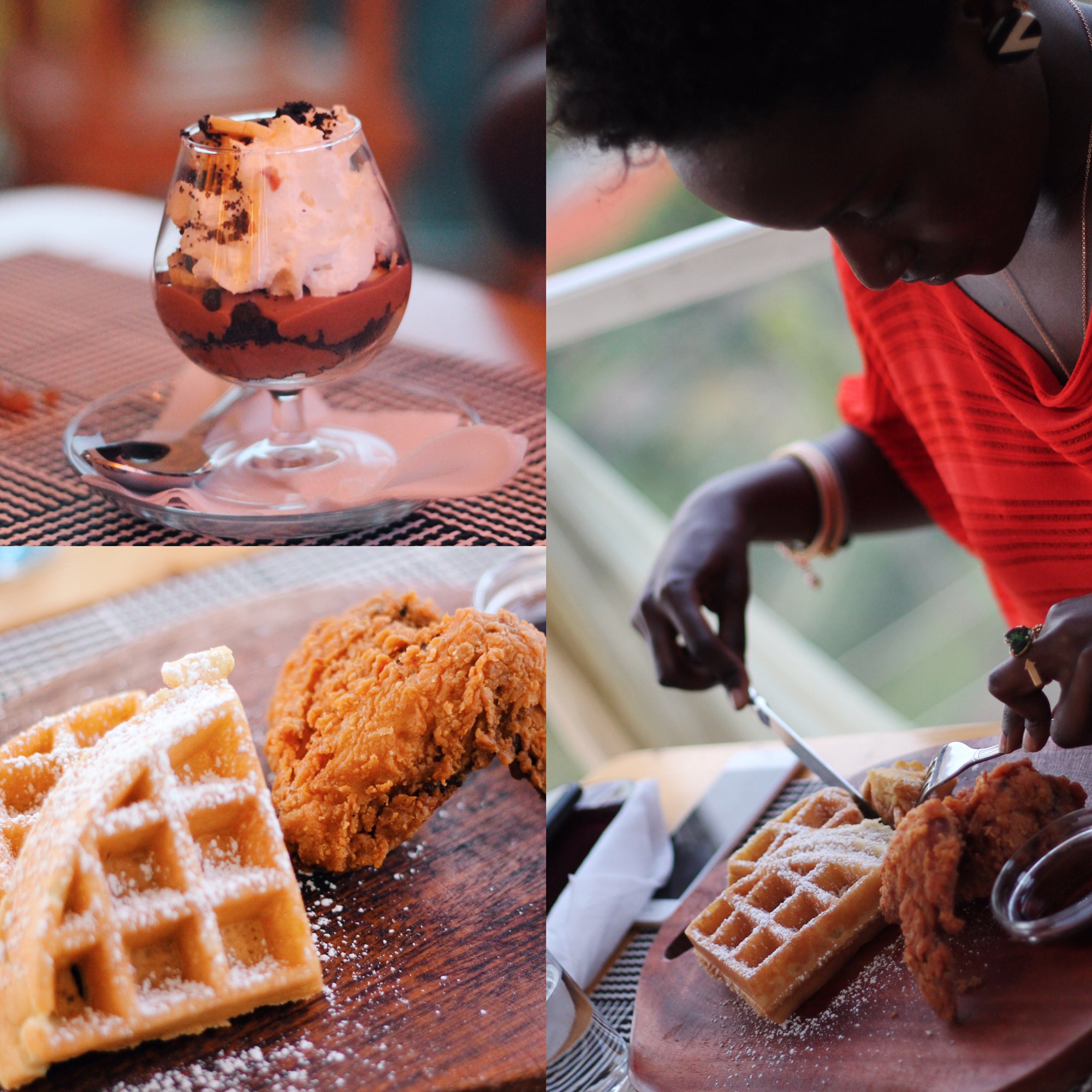 Check out their Instagram and Facebook pages.
Talk soon…Buba