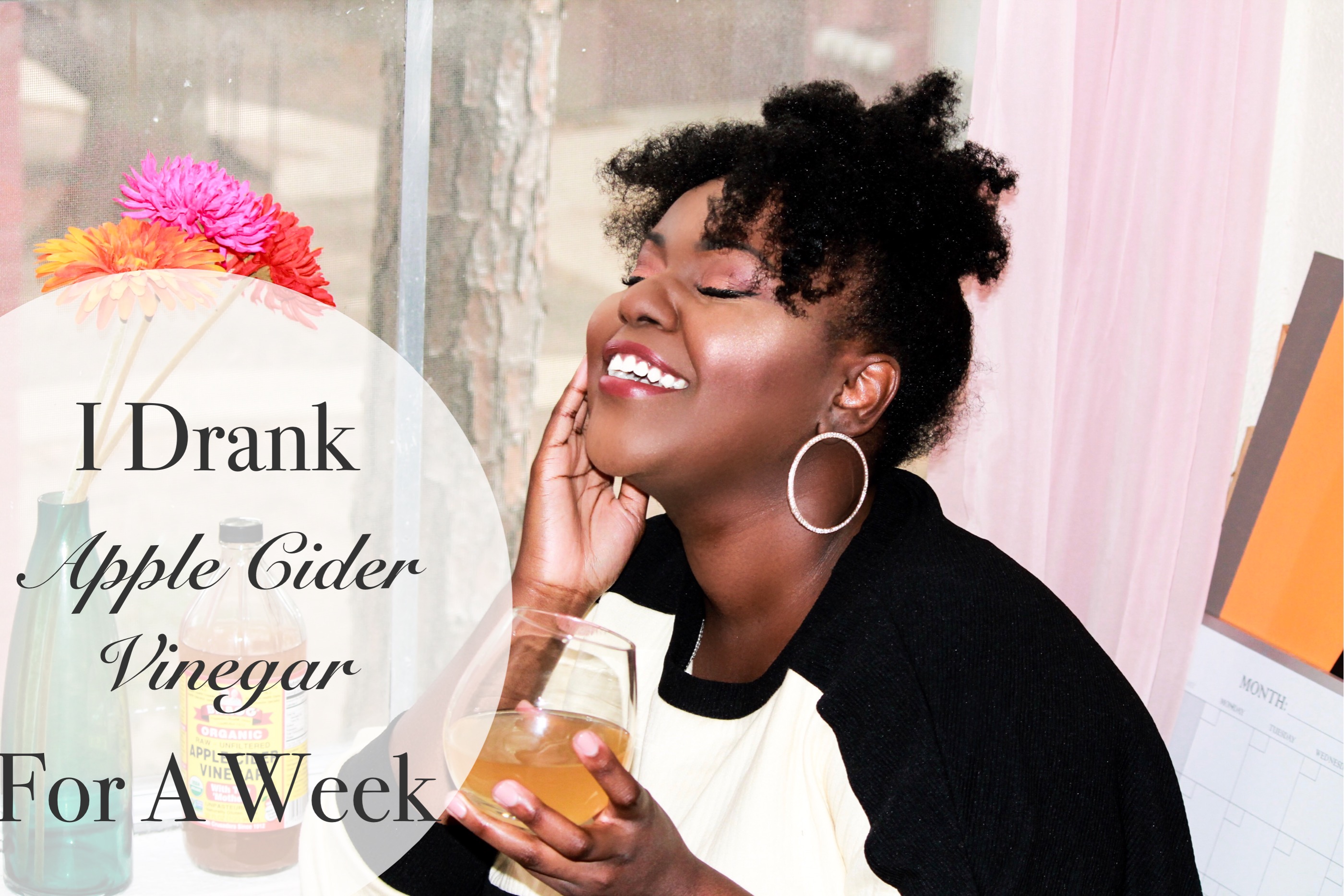 To be honest, I had no idea what I was getting myself into. All I knew was ACV is good for the body and celebrities love it. So, I decided to give it a try over the course of one week, taking a shot of Bragg organic ACV mixed with a little water every morning, and waiting 40 minutes before eating my first meal.
Sidebar: ACV is made using a combination of apples and yeast which lead to a bunch of chemical reactions, forming one of its main ingredients, acetic acid. Multiple studies have proven that acetic acid can promote weight loss through fat burning, decrease blood sugar levels by increasing insulin sensitivity and improve cholesterol levels.
Okay, back to me. Full disclosure, ACV smells and tastes disgusting (to me)—but it gets better, or rather, you get used to it.
Curbs Appetite: The first thing I noticed was how little I ate throughout the day. On my second day, I had my ACV shot at 9am and realized at about 5pm that I'd eaten nothing else…crazy, right? My tummy wasn't rumbling, and I didn't feel hungry, at all—I ate because I had to. One study suggested that acetic acid has a direct role in our brain which deals with appetite regulation, particularly suppression.
ACV is a great supplement if you practice intermittent fasting or are trying to control your food portions.
Bowel Movements: The second thing I noticed was how consistent and above average my bowel movements had become. My entire digestive system felt in-sync, collaborative and efficient.
Although not backed by research, ACV is said to be a good gut detox because it helps to flush out toxins while adding good bacteria in the body—for that benefit, you have to get ACV with "The Mother" in it—ACV with the mother means that it has the good bacteria in it.
The Glow Up: By the end of the week, my skin felt and looked healthy. It felt energetic, looked bright and felt bouncy. The glow up is real with apple cider vinegar and for each day I had it, I was motivated to make good food choices.
Energy Levels: I'm not a morning person but during my "ACV shots week", I was quick to get up and get moving with no need for a caffeine boost. I also noticed well my body sustained high energy levels throughout the day without crushing at the end.
General Body Wellness: With a combination of all the good stuff that ACV does to the body, I felt light without feeling starved. My insides felt good and the results were also showing on the outside.
One Last Thing: I tried to take my new ACV lifestyle into the second week but stopped halfway because the smell and taste were really starting to get to me. ACV mornings had started to feel like a drag. I now skip two or three days before taking a shot. I also add sweetener to my ACV and I'm considering switching to tablet supplements.
Pharmacist Note: If you have diabetes type I, you might want to reconsider taking ACV since it slows stomach emptying. This could put off your insulin timing and affect your blood sugar levels.
What digestive supplements are you guys trying out? Leave me a comment.
Also Read