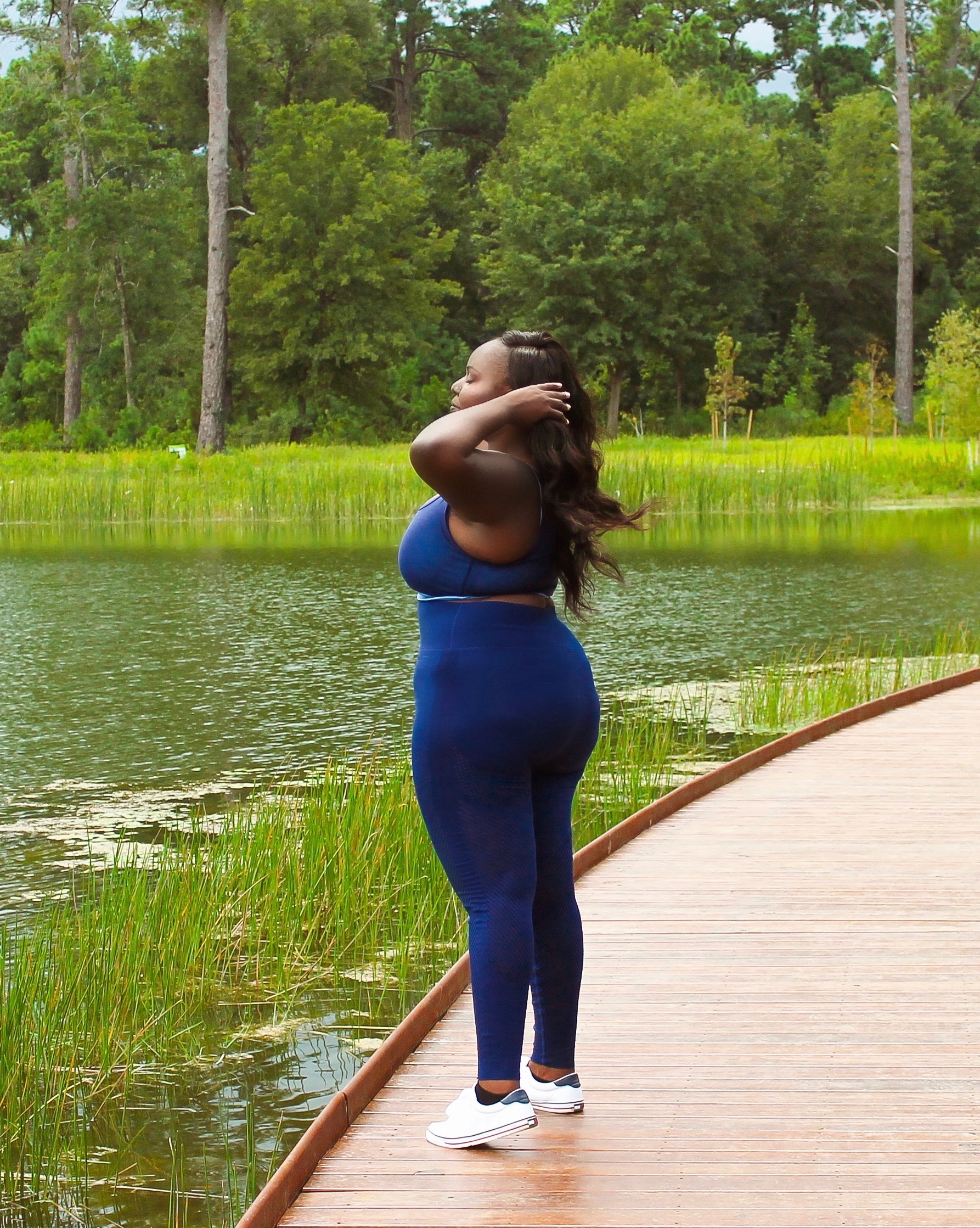 At the Eastern Glades of Memorial Park, metropolitan Houston transforms into a serene getaway with greenery and soothing birds sounds—a little paradise in the middle of the city. It's the perfect place to clear your mind or people-watch.
You'll walk by the lovebirds enjoying a picnic, the kids on a play date, the lone runner and the meditator. These little pleasures and escapes are what keeps me in love with this city.
My Fabletics outfit for September features the High-Waisted SculptKnit® Legging matched with the double layer bra. These leggings are so stretchy—perfect for workouts where you need to be very flexible, like yoga. I'll be saving these for lengthy hikes since they are incredibly comfortable. The fabric is also thick enough to be worn in the fall while providing much needed warmth from the cold, upcoming winter.
The bra is amazing with perfect hold and I love the double layering on this one which gives the chic color block effect.
You can totally own this outfit too, just follow this link to the Fabletics site. Also, you can own ANY 2 bottoms for $24 as a VIP intro offer.
#FableticsPartner #MyFabletics, #MoveInFabletics