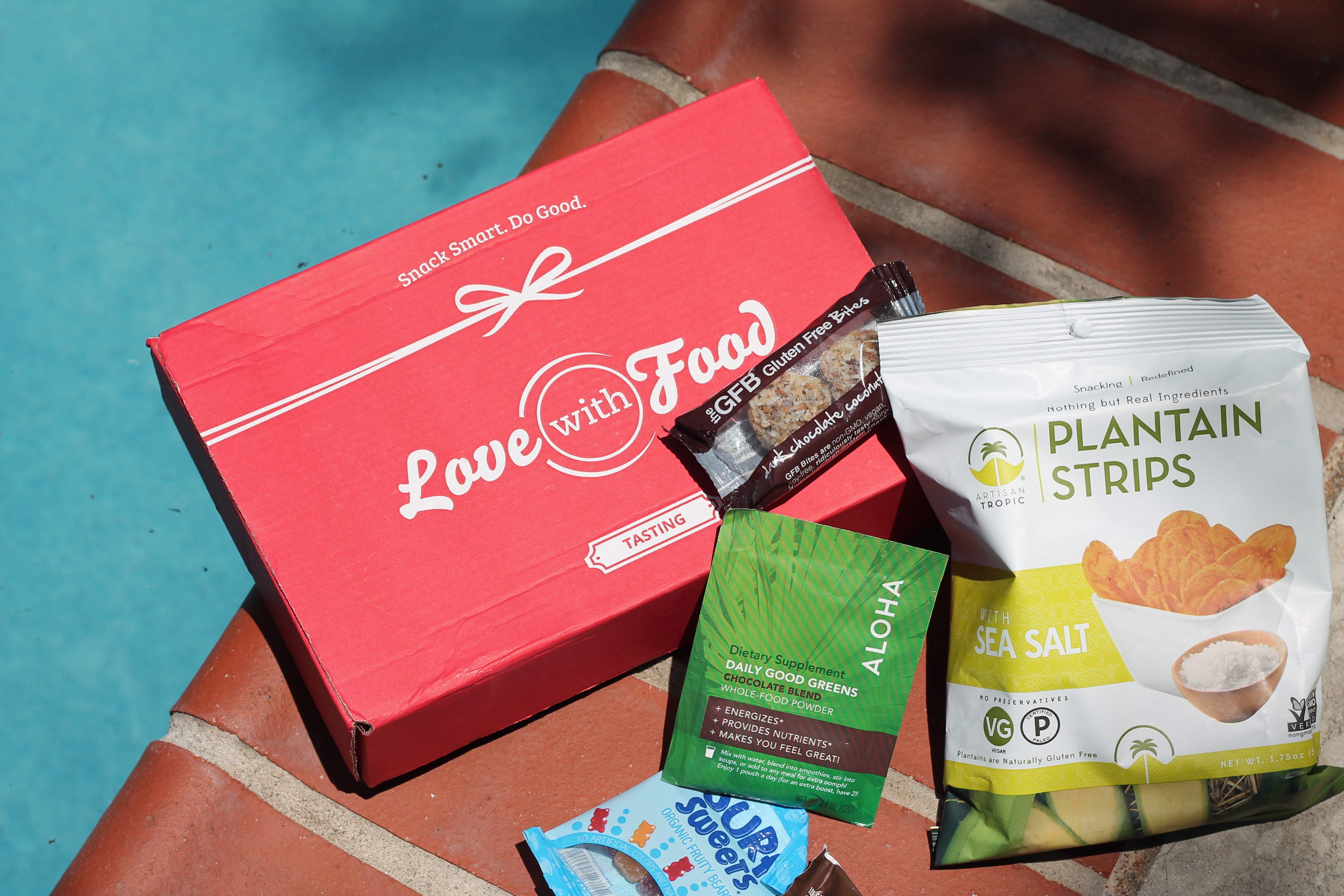 *Pours herself a glass of water and finds the most comfi spot on her couch – it's about to go down.
I'm a night-time snackie…a very bad habit I will never break, so it was only right that I subscribed to this "Love With Food" box. I first saw this on Socialite Sande's hilarious YouTube channel and I had to try it out.
Basically, the LWF people send you a monthly box with a selection of snacks that you possibly haven't tried. The box is for the ultimate foodie especially if you get bored with eating the same snacks all the time. Also with every box you buy, a meal is donated to a hungry child. So you're eating food and giving food.
LWF lets you take a small quiz when you first sign up, so that the company can send you stuff that you'll actually eat. I chose natural and healthier options and skipped the beef jerky type of food (because I cannot stand processed meat). The site also has an online shop incase you like something and want to buy more of it.
Here's what I got…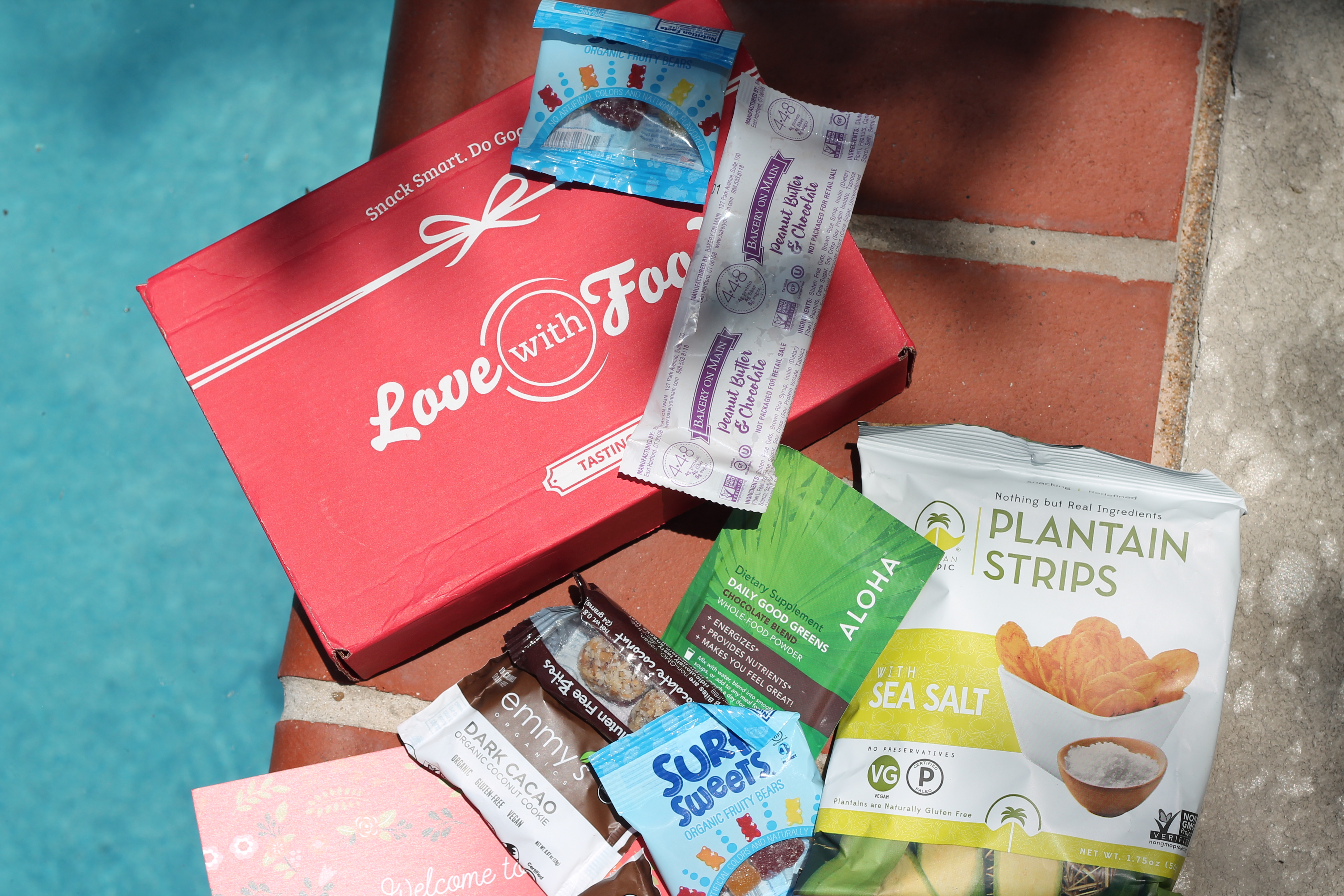 I started with the Surf Sweets organic fruit bears. My teeth are a bit sensitive and the gummies are super soft just like I like them. These are perfect to munch on when you need that candy fix.
Next up was the the Emmy's Dark Cacao organic coconut cookie. It tastes like a coconut filled brownie. Not my fav because I'm not quite the fan of dark chocolate however, the snack is very munchable. It's also gluten free and vegan.
*I had to stop and gulp some water…the chocolate was intense.
Onto the GFB gluten free bites. These also have dark chocolate and coconut but are wayyyy better tasting than the cookies. I like how chewy and light in flavor they are. They don't have that stinging mystery of dark chocolate. Love them.
Okay, this has the resemblance of an energy bar. All it says on the wrapper is Peanut Butter and Chocolate. *Tastes it…it's definitely an energy bar. I can see oats, the packaging also says it has brown rice and soy. I like how it tastes though – It has that natural homemade flavor. This is something I see myself buying for a quick energy fix during the day.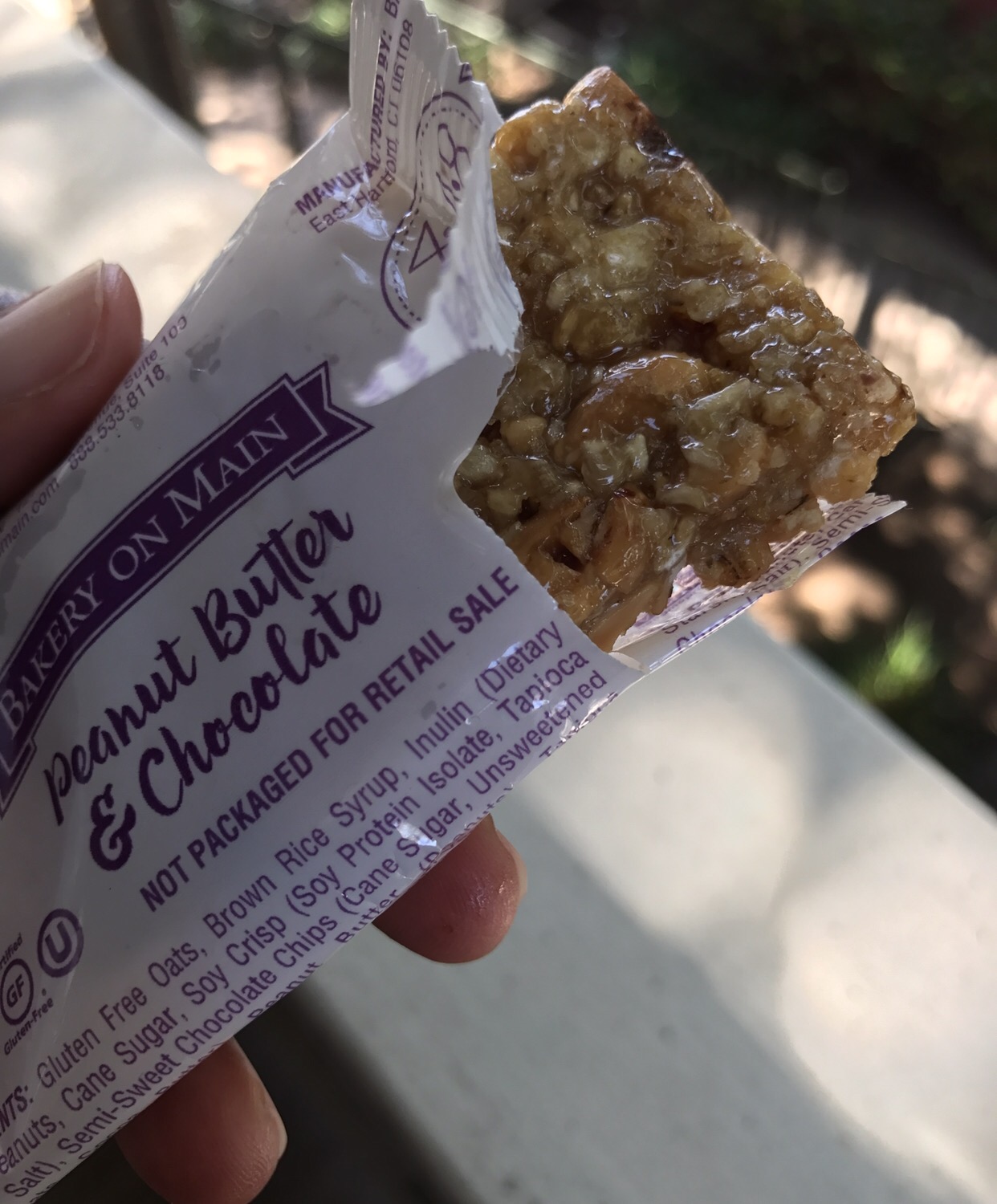 There's also one of those powder blends that go in your healthy drinks. As much as I enjoy putting them in my smoothies, they always taste wack. I already know that this chocolate and greens concoction won't be that exciting so I'll leave that aside for now.
And finally to the apple of my eye…the Plantain Strips. Okay…why do Americans do this – there's like five chips in here…sooo unfair. They are really delicious though – not sweet, more on the salty side. Also, unlike the hard to chew plantain chips that I've had to deal with in Uganda, these are softer to bite but still crunchy. This is probably the one thing I'm going to buy from the shop. *Oh shoot, better take that pic before I finish them all.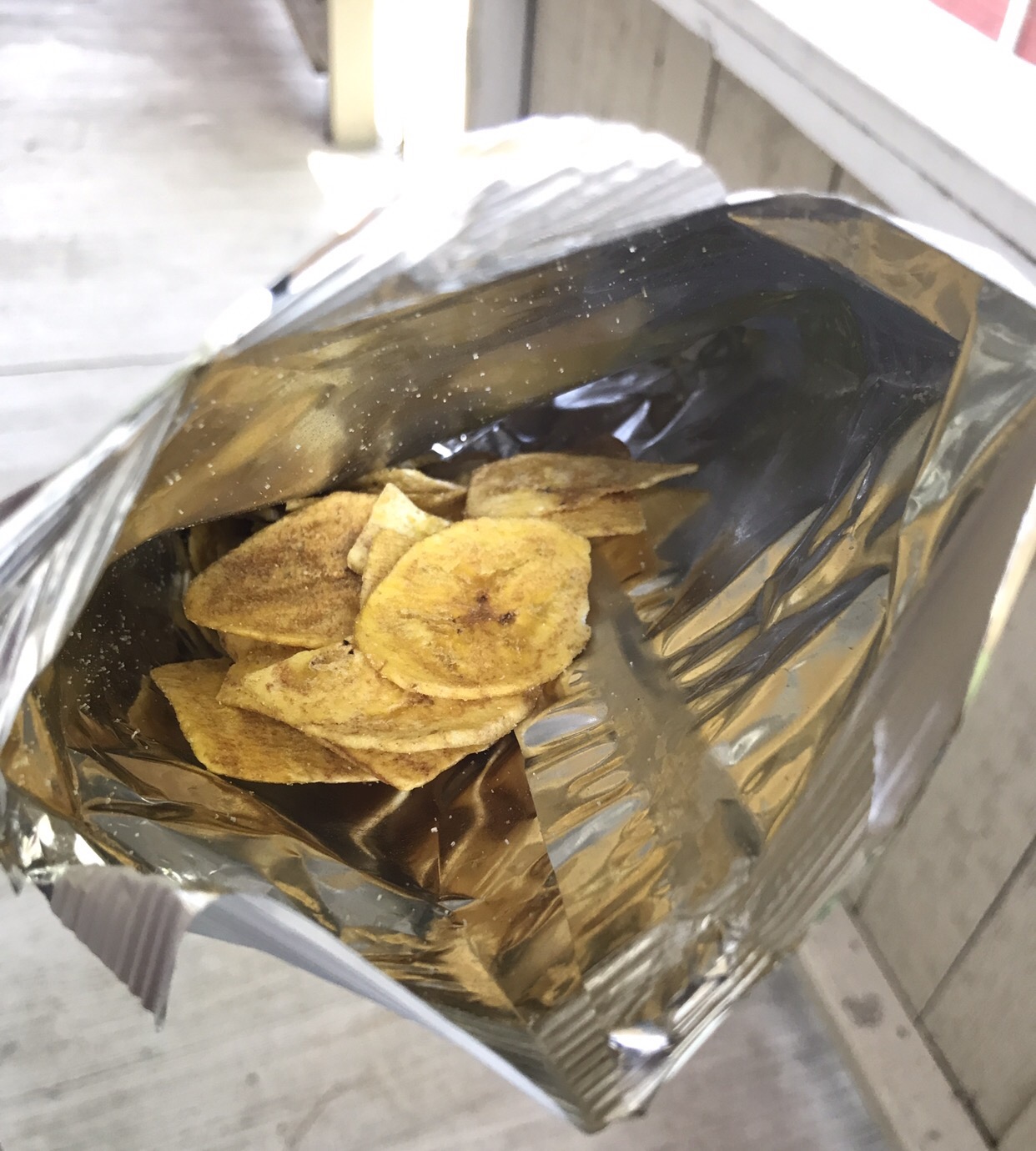 Final thoughts
I have a very on-the-go lifestyle, so I like to take snacks with me while I run around. This box saves me a lot of time, and instead of gathering snacks and packing them in Ziploc bags, I just grab and go. I got the tasting box which is $8/month however, they have bigger sizes with more snacks. I can be somewhat picky with my food choices which made me nervous about subscribing to a company that would decide what I should eat, but I've got to say, they got it right.
Here's the link with a discount if you're up for the food challenge.