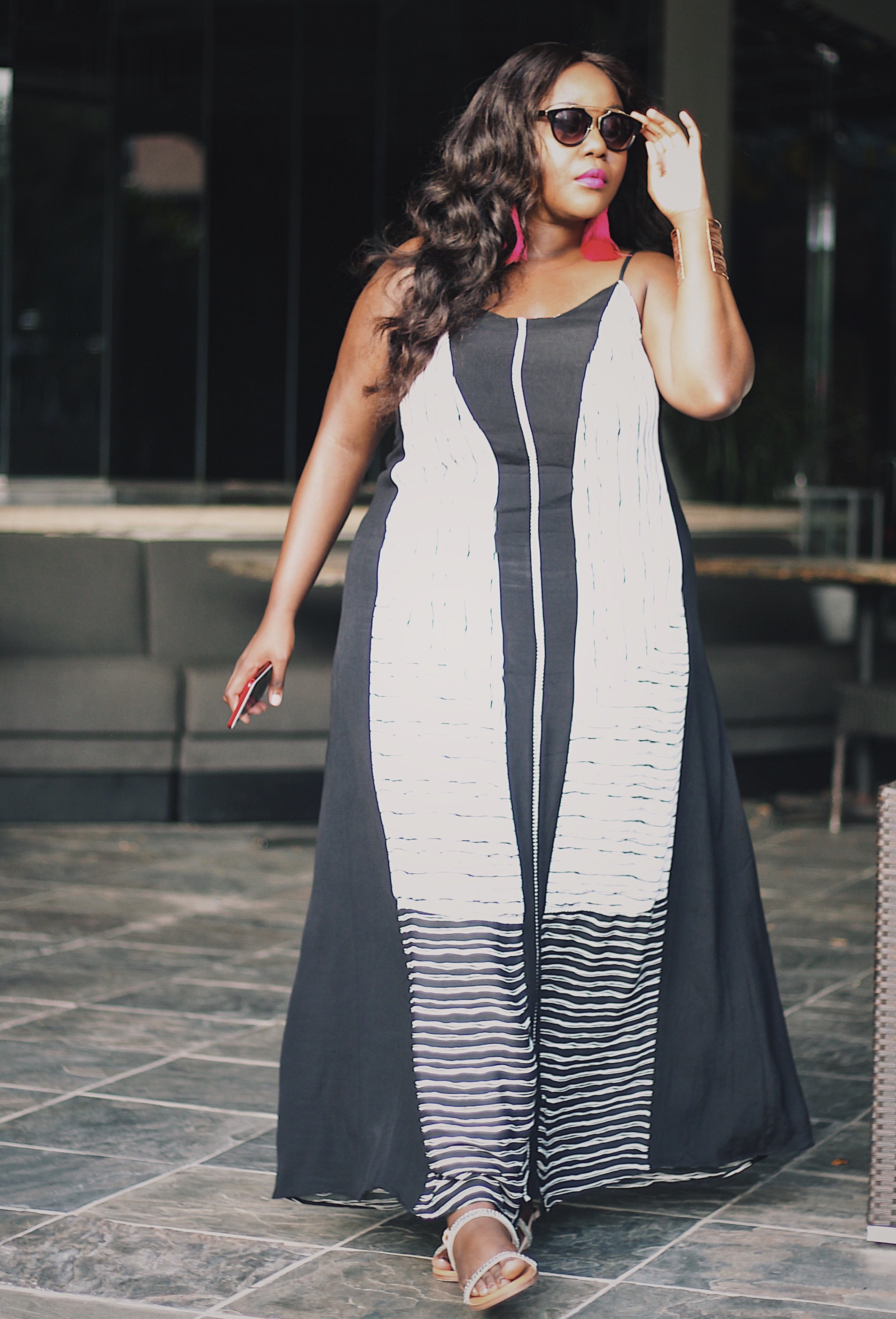 You'll seldom find me wearing a maxi dress or a hat. I have nothing against them, I'd just rather wear something else (like shorts or a hair band).
I like this particular one though – the print and color give it that unique edge, plus it's the only outfit I own that has stood up to my very unwearable earrings. I've owned them for a couple of months now and this is the first time they made it out the house – they always feel too much.
Well, who knew that the dress-style I'm not too thrilled about plus an accessory I regret buying could make quite the match…I continue to surprise myself.
Wear this to…
Visit your very judgmental family members who screech at the sight of your ankles showing (shout-out to all my sengas…my dad's sisters 😂).
Recreate this look: Pitusa Maxi dress; Baublebar Tassel drop earrings; Aldo sandals