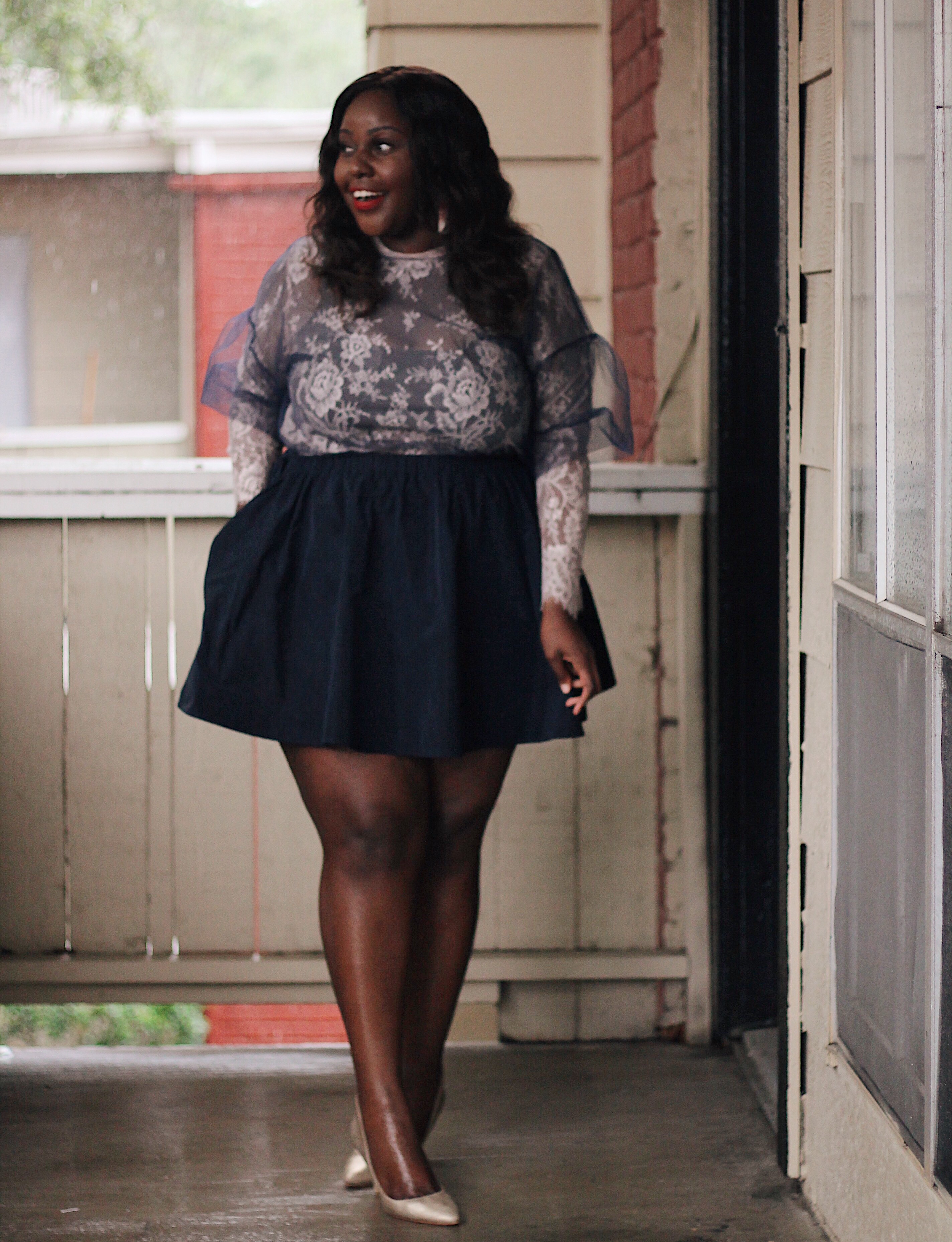 These pictures will always be really special to me. It was day three of hurricane Harvey (Sunday August 27, 2017), the rain had been going nonstop since 10pm the night before and it was after noon that day. The closest I had gotten to a hot meal had been a cup of tea with nuts and even then, I couldn't complain because I was watching people on TV who had lost everything.
I was lucky to have the lights on, an un-flooded apartment put me in the top tier of fortunate Houston residents. I didn't I don't have hot food in my apartment because I was almost sure we wouldn't have electricity, so I didn't see the purpose of buying food that would rot in the refrigerator.
I tell everyone reaching out to me that I don't know what type of luck I'm running on, especially since residents living a mere five minutes away from me are flooded. The rain has stopped in my part of town. I can hear the birds chirping, almost as if celebrating the end of the dark clouds that had made home of our city the last few days.
Dare I say it's the sound of hope, but I know that for a lot of people, this means going home to the reality of their destroyed houses and property. It's been a very tough week for Houston these last few days, and things won't be good for a long time. If you can help, help.
My friend (hi Marissa) who doubles as my blog photographer lives in my apartment complex.  Besides the fact that we both hadn't seen another human being face to face for three days, she thought it would be quite memorable to take a few shots. We had all the time in the world and yet we could not go anywhere. Like I said, a five-minute drive down the street, and our cars would have flooded, so we stayed put.
I initially thought it was a crazy idea however looking at these pictures, I can still feel the gloom of that day. I brightened them up so y'all could see the outfit but it was dark, the rain was pouring, my feet were wet and my clothes were nearly dump. I don't know how we pulled it off.
On a lighter note, y'all know I'm always down for a flirty skirt and some mesh. Add lace to that and I'm completely sold. Puffy Victorian-era arms and a delicate lace finish, what more could a girl want.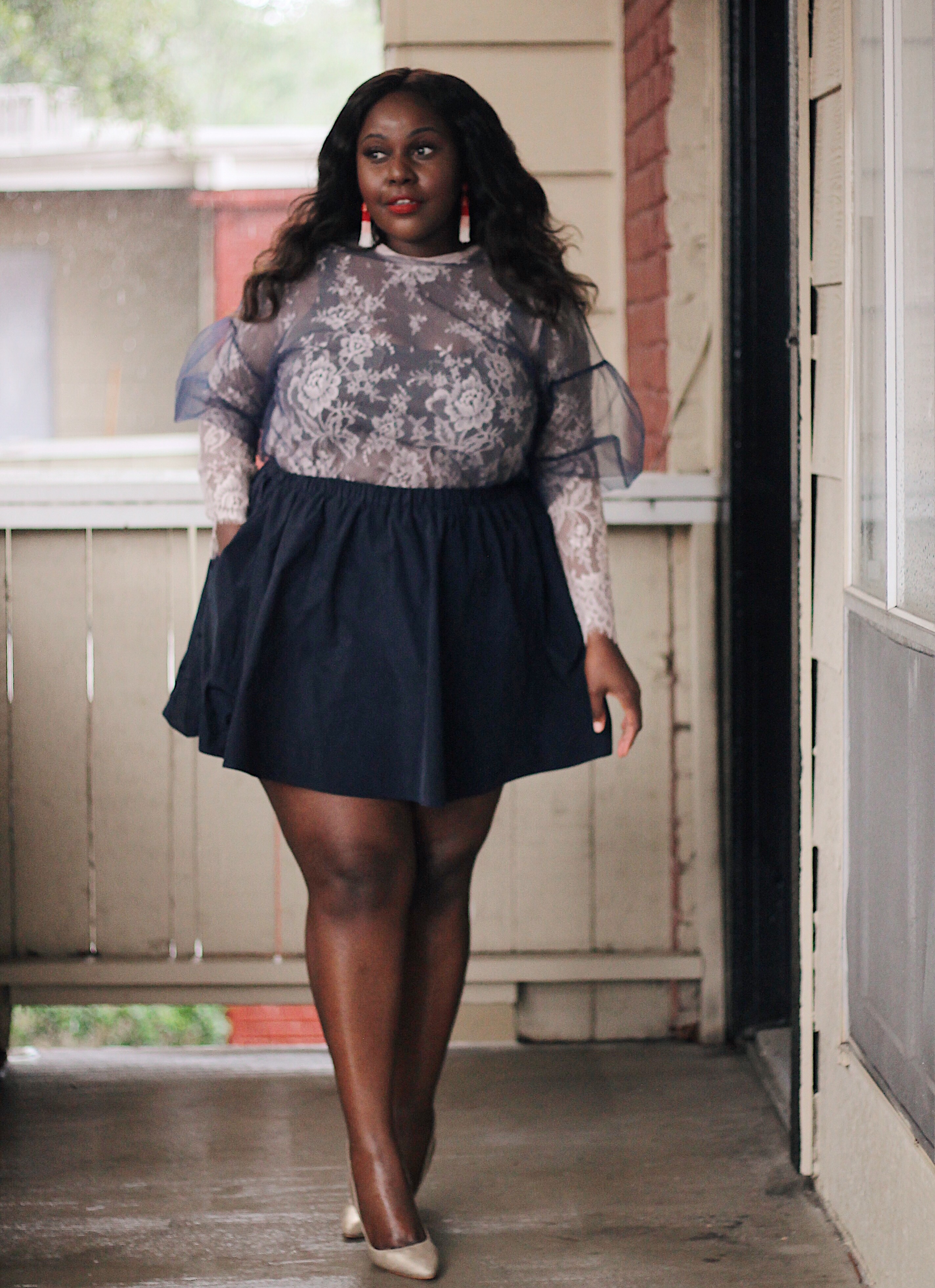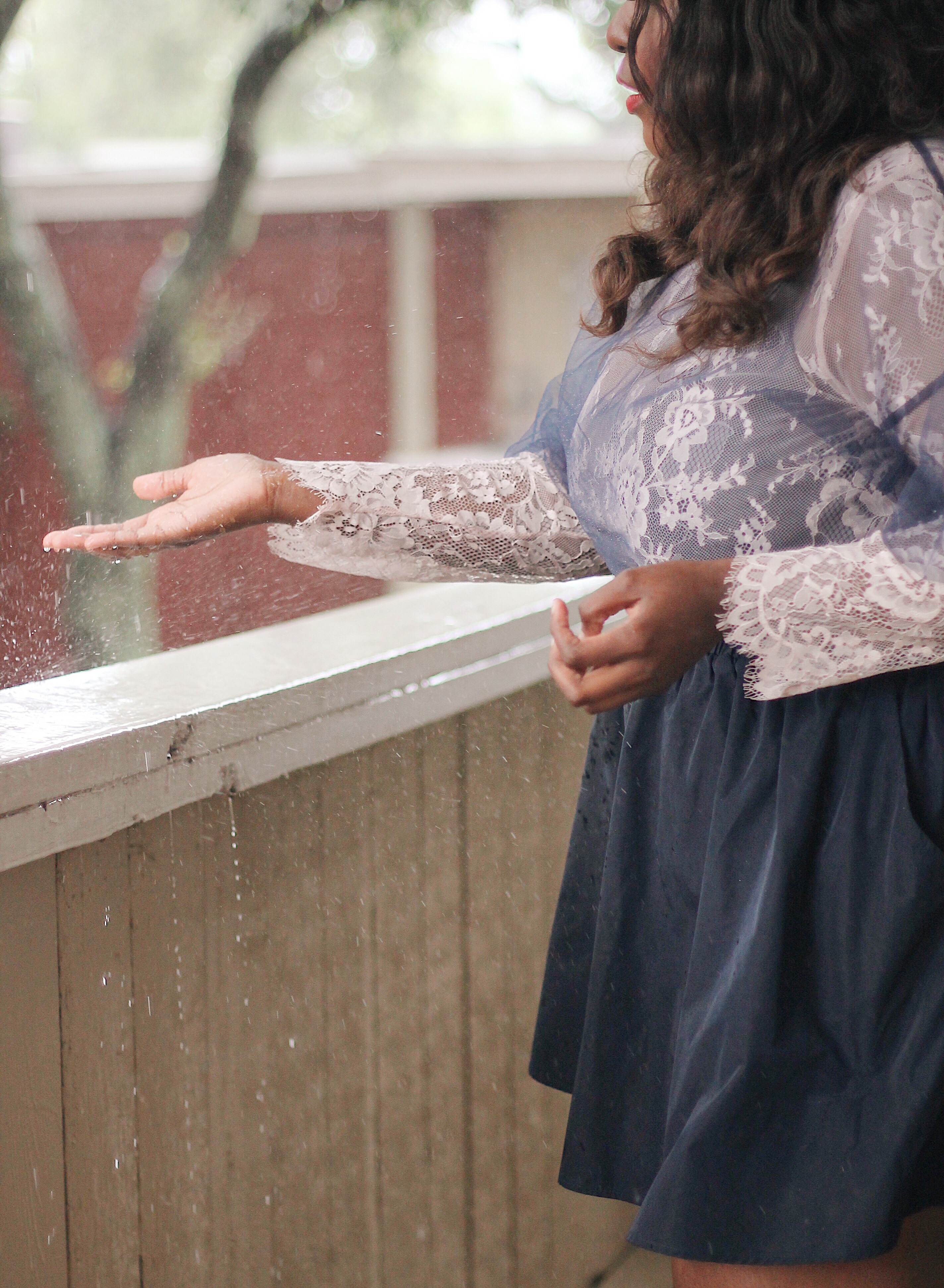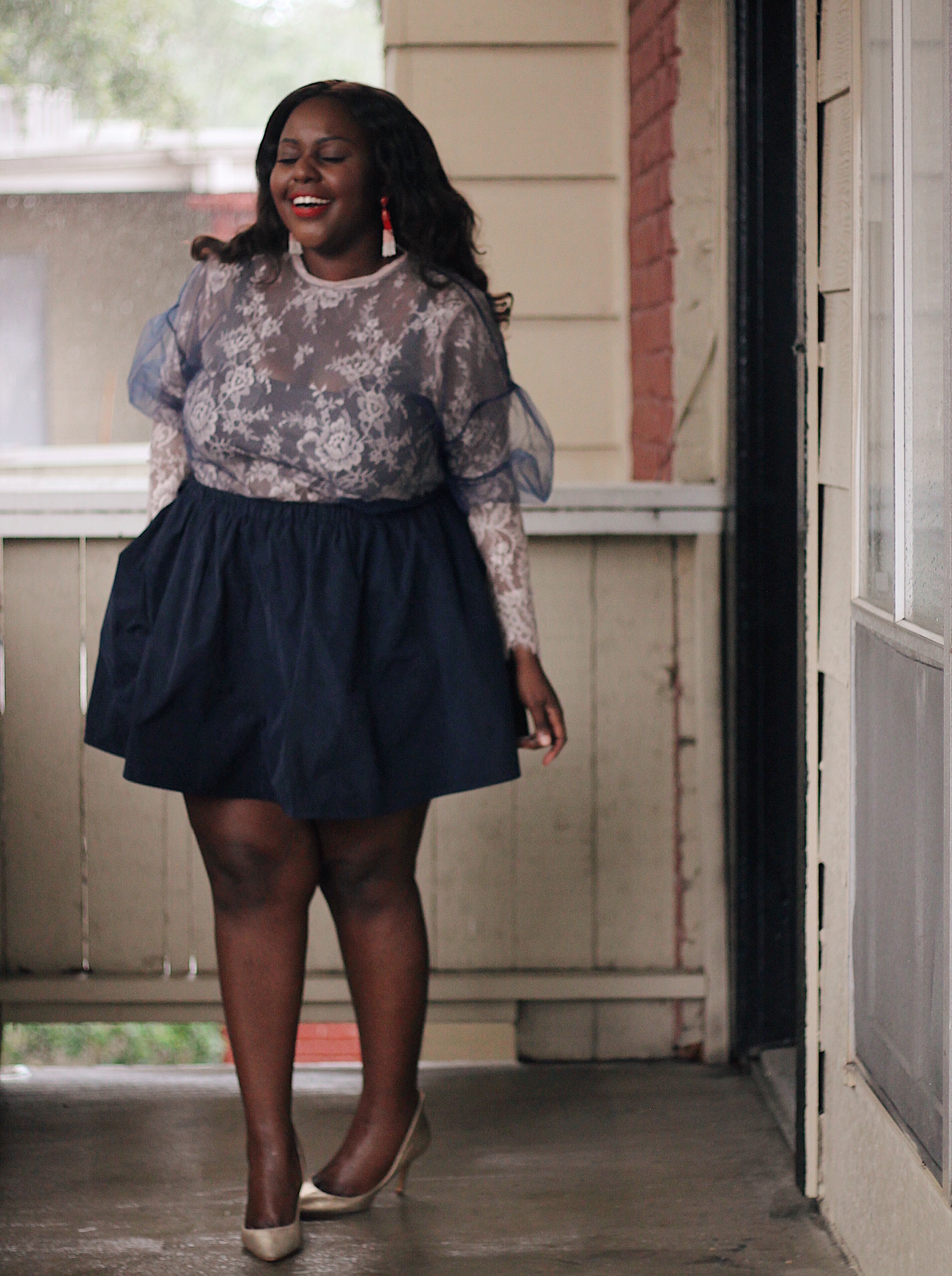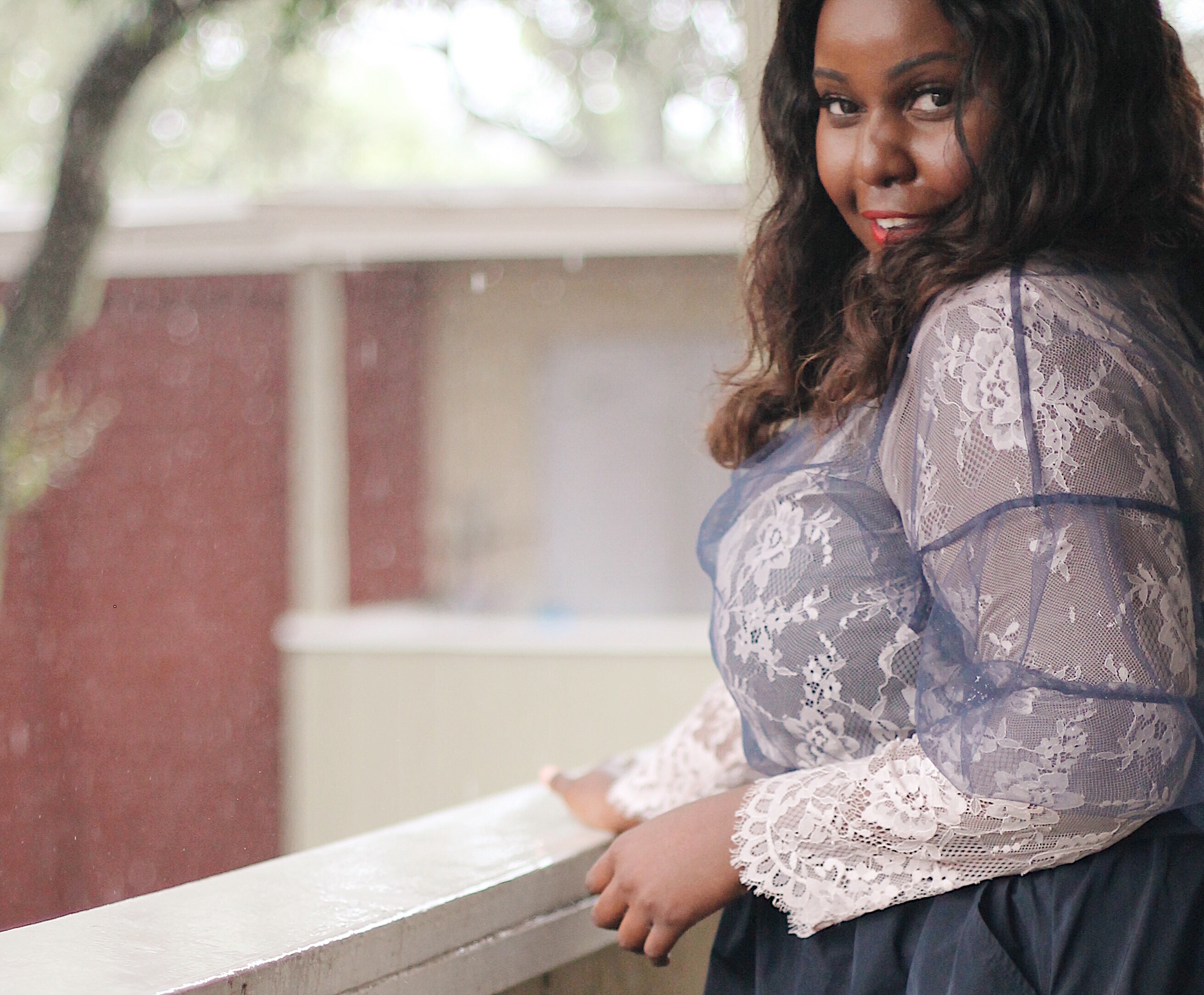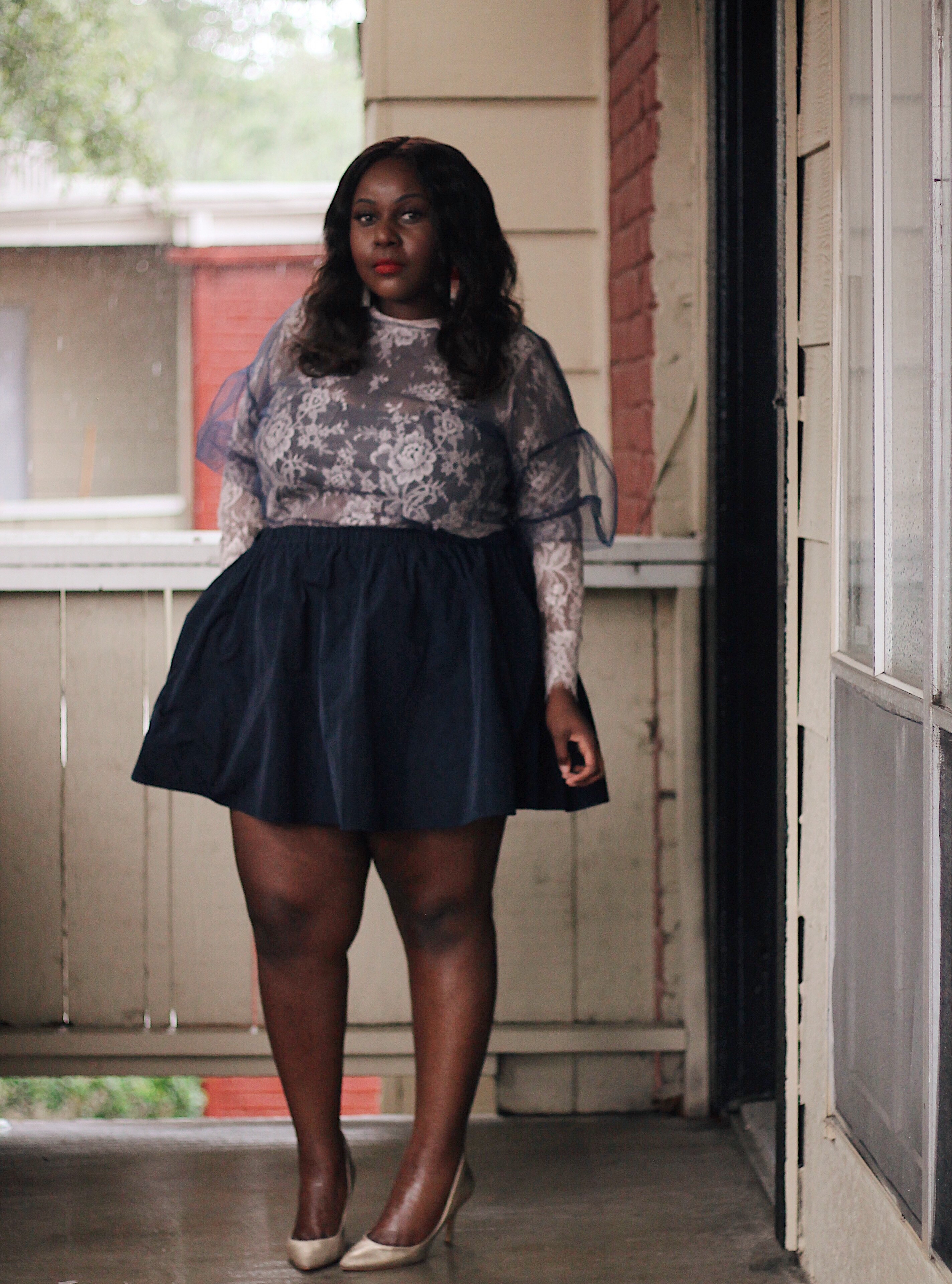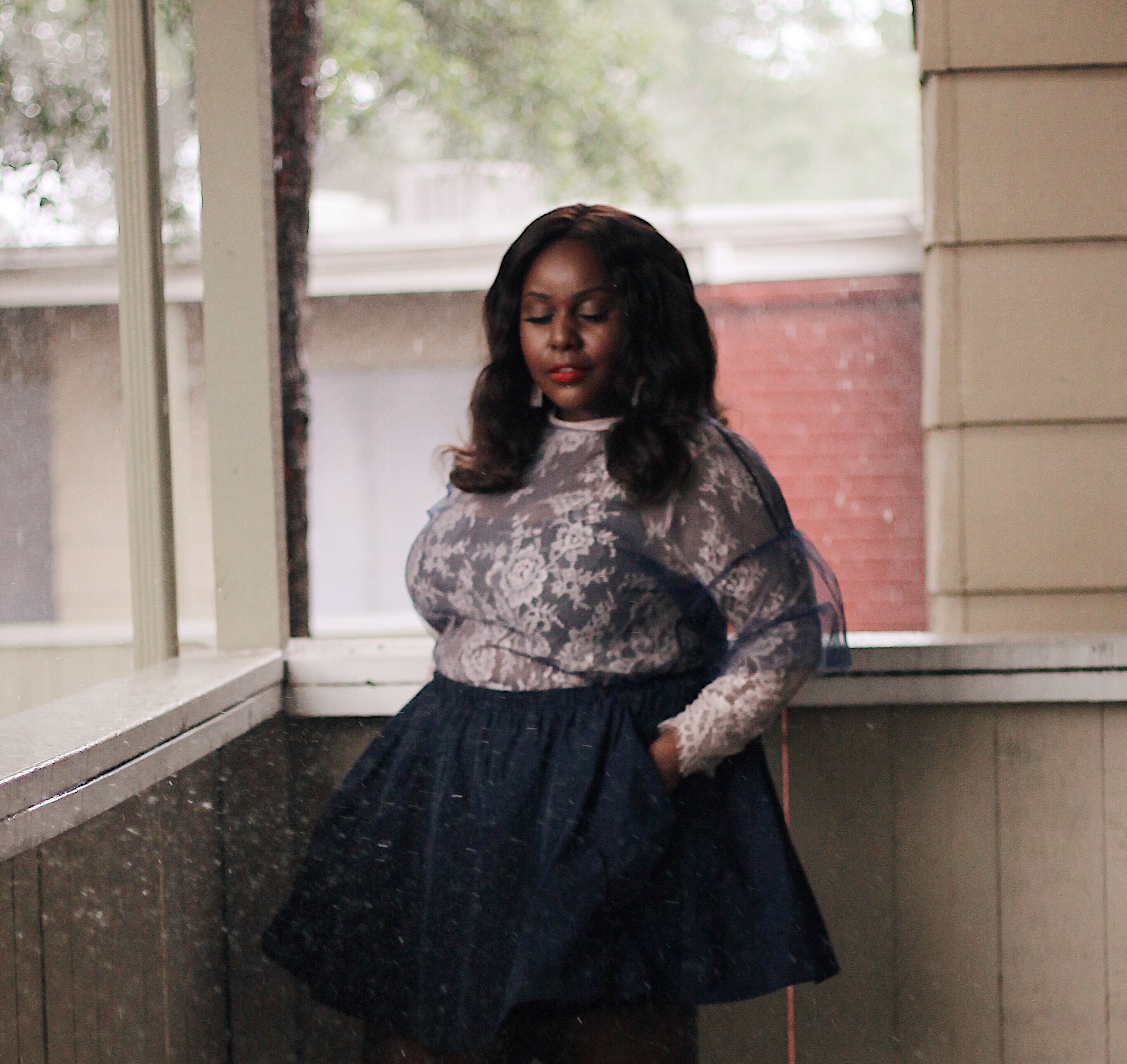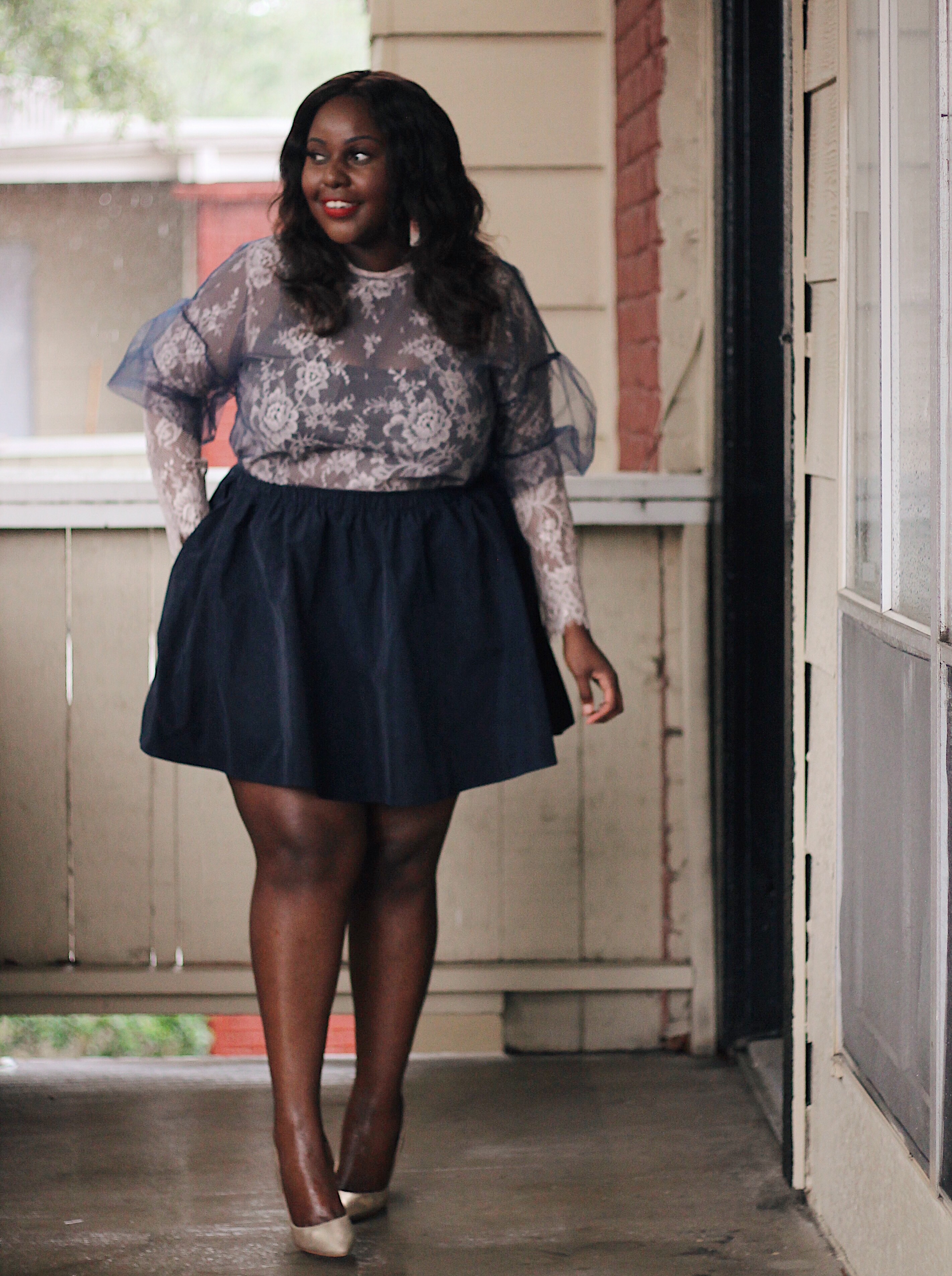 Recreate this look: Topshop Top (similar), H&M skirt and Steve Madden pumps.
Enjoy the rest of the week. As for me, I'm making a list of all the hot food I'm going to devour if I ever leave my apartment.
Peace and Love.