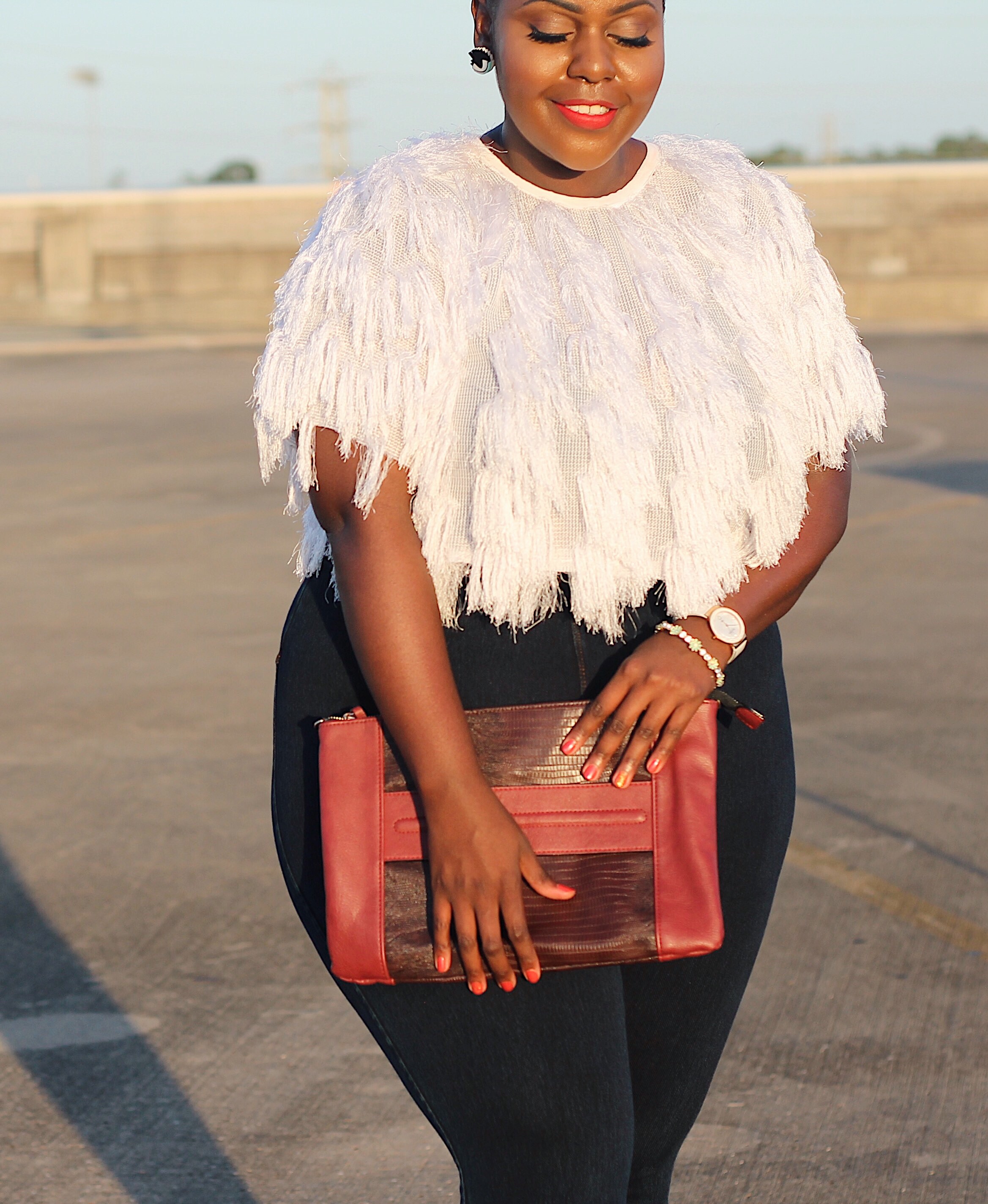 The Red White and Blue ensemble never fails. Something about a contrast with a pop of color that works…every time.
For a color combo that has been around for ages, the only way to keep them surprised is by playing with the textures–a faux fur crop top for some sass and satin ballerinas for the class.
Anything fur will always get the "why you being so extra" looks, especially if you wear it to lunch (like a friend of mine did *cough cough). Don't be afraid to stunt on them…the world is your runway.
About the top–made by celebrity fashion designer Fhonia Ellis, who's worked with Trina, Roxy Diaz and Necole Bitchie. She's a talented black designer (#SupportBlackFashion) with an amazing collection. I have to say however; she isn't too keen on shipping immediately so order in advance…like a month in advance.
Like Wendy Williams says, she hates denim because she feels like it cuts off her circulation. These Lyssè jeggings are the perfect alternative.
Recreate this exact look: Fhonia Ellis Top; Lyssè Jeggings; Zara Ballerinas, Cynthia Rowley Clutch; Melody Ehsani Earrings