There's that rosy makeup finish that gives your skin that radiant glow. It's romantic and sultry and makes your makeup look dreamy. I thought I had to achieve it with blush and even though I was close, it wasn't quite right…until I tried the Givenchy Prisme Libre Loose Powder.
Initially, I wondered how it would work as a finishing powder for my skin tone, especially with that bright peach shade in the quad, but I was blown away.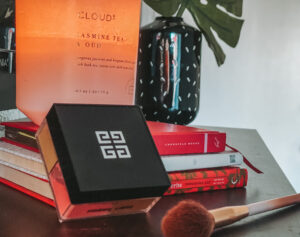 The powder has a sheer, silky-smooth matte finish that feels weightless and natural, but what makes it stand out from the others (and in my opinion, worth the price) is that rosy finish. Givenchy gets it perfectly right, combining multiple steps in the makeup process like color correcting and radiance into one step. This powder was made to be versatile—it's not heavily pigmented and comes in 6 shades that each cover multiple undertones.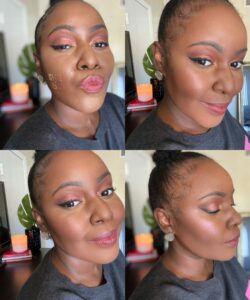 It's not easy to achieve a rosy finish on deeper skin tones without the risk of looking red but this powder is subtle enough that the glow looks like it's coming from within. The matte finish isn't overwhelming and will soften up when applied over a hydrating primer.
Overall, this is a top tier finishing powder and I'm going to enjoy using this.