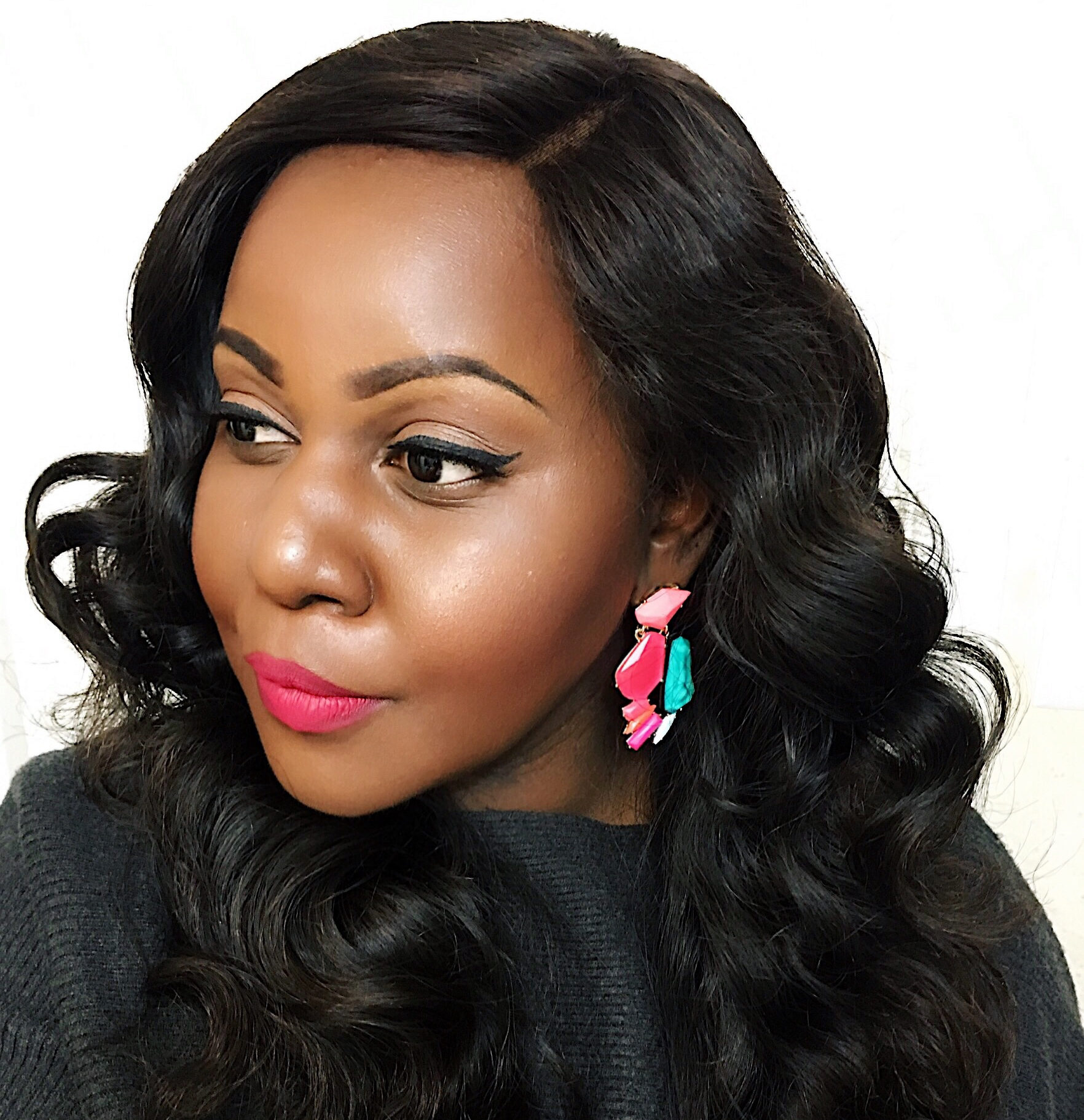 Dewy skin is looking like you get 12 hours of sleep daily, drink your weight in water and snack on kale and apples. So what does one do when you're living your life in the fast lane?
The truth is that not everyone has that skin that is bursting with moisture and sometimes you need to give yourself a boost. I personally have an insane schedule but I like for my skin and makeup to look healthy and dewy, so I'm happy to share a few tricks and products I've picked up on the way. Here goes…
Exfoliate
The idea of dewiness is to have baby–looking bouncy skin. To achieve this, you'll literally need new skin and an exfoliator will help you take away the dead skin cells, which will also increase cell turn-over. A product that does this perfectly is the Olehenriksen Pore-Balance™ Facial Sauna Scrub.
I just recently bought it and I'm already so obsessed. You guys, this scrub is phenomenal. You know a product is good if it's always sold out. It's a facial scrub that gets very warm when you apply it on your face, has pore unclogging ingredients and Alpha Hydroxy Acids (AHAs) like lactic and glycolic acid, which remove dead skin cells from your face. It's especially meant for people with oily and combination skin since it clears pores of all the gunk. Once you rinse your face, the scrub leaves a cooling luxurious sensation. I know I talk about a lot of products but this is definitely a keeper. Another one I've always loved is the Glam Glow cleanser which I reviewed here.
Tone
This is the one important step that makes it able for my shine-prone skin to enjoy dewy products. I apply my oil-control regimen in this step. Initially, I tried a mattifying moisturizer but it was stiff and couldn't blend well with my foundation. Toners and serums are liquids which absorb into the skin and work perfectly because they are concentrated with active ingredients.
Moisturize or Prime
So now that the oiliness is taken care of, I freely use my other products and one I love is the J.One Jelly Pak (I talked about it here). It's an oil free moisturizer which minimizes the size of pores and has a consistency which acts as a perfect primer for makeup.
If I know I'm going to be in the sun, I use my hourglass primer which is famed for it's dewy finish and has SPF 20.
Makeup
I found my perfect foundation with Marc Jacobs Gel-Genius foundation, which has a dewy finish too (I remember my friend trying it on and she said her face looked wet…it's that dewy). I set it and the rest of my make up with slightly matte powders so that the glow will be very natural.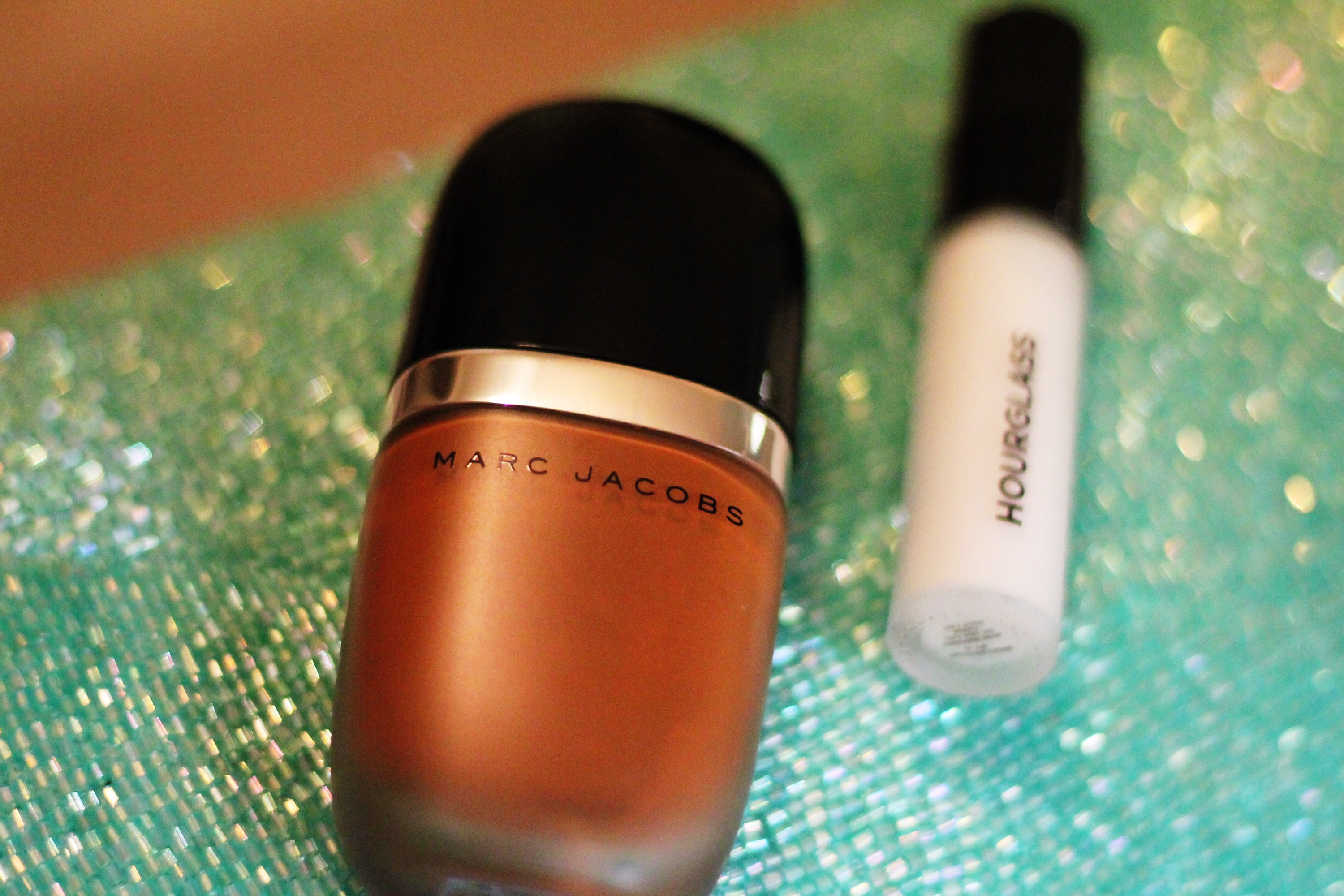 One way that I enhance my glow is with highlighters or shimmery blushes. Apply them where light hits the face like the nose bridge, over the cheek-bones and a tad bit on the forehead. Deeper skin tones favor bronzy, rose or deep gold highlighters while lighter tones can range from gold to silvery finishes. If you want to have more control over your highlighter, liquid formulations are easier to handle, although you have to apply just a drop and spread it with your finger or beauty blender.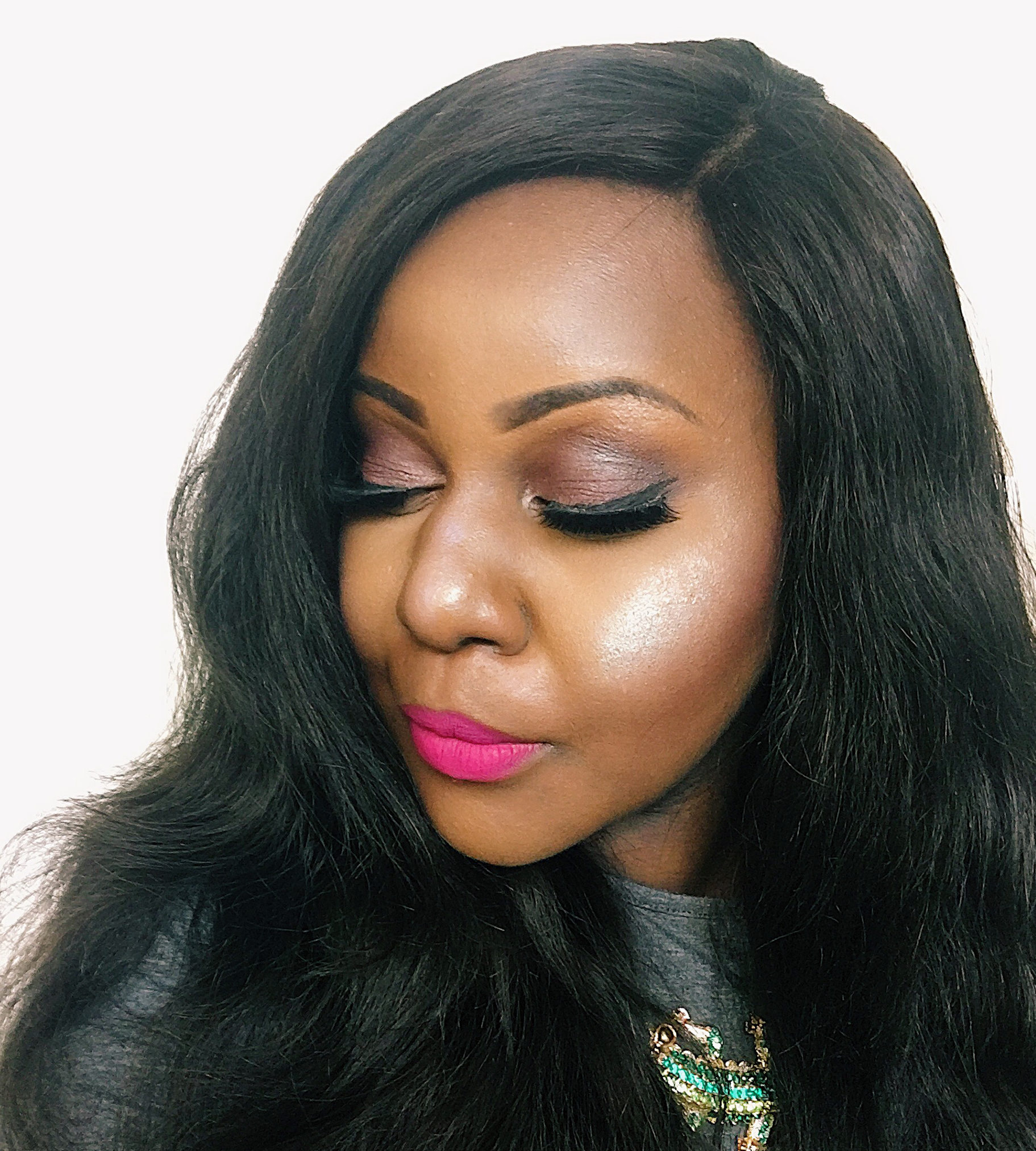 If you just want to look radiant without the shine of a highlighter, YSL's Touche Éclat – Radiant Touch will make your face look glowy without over doing it (I actually used it to achieve the look in the first picture). The product is light weight and shouldn't be used as a highlighter but rather as a booster to the highlighted areas, for a glowy finish.
With a dewy finish, I like to have either a matte or satin lipstick although I've seen some pull off a glossy finish.
Seal it all in with my new favorite finishing spray, Glam Glow's Glowsetter which is ah-mazing!!! It's meant to give your skin a radiant glowy finish while keeping your makeup intact.
Okay, I know what you're thinking, "All these glowy products will make everything too shiny." The beauty of them all is that they work together to give a general radiance all over. You don't have to use everything, just try out one at at time and see which works best.
If you're oily at some point in the day the oil will sip through, but it's nothing a blotting paper can't handle. Also, the matte toner will decrease the amount of oiliness you normally deal with.
Takeaway points
Remove dead skin using exfoliators or peels.
Control the oiliness with serums or toners.
Use water based (oil-free) moisturizers or primers and foundations with a dewy finish.
Use a finishing spray to seal in the radiance.