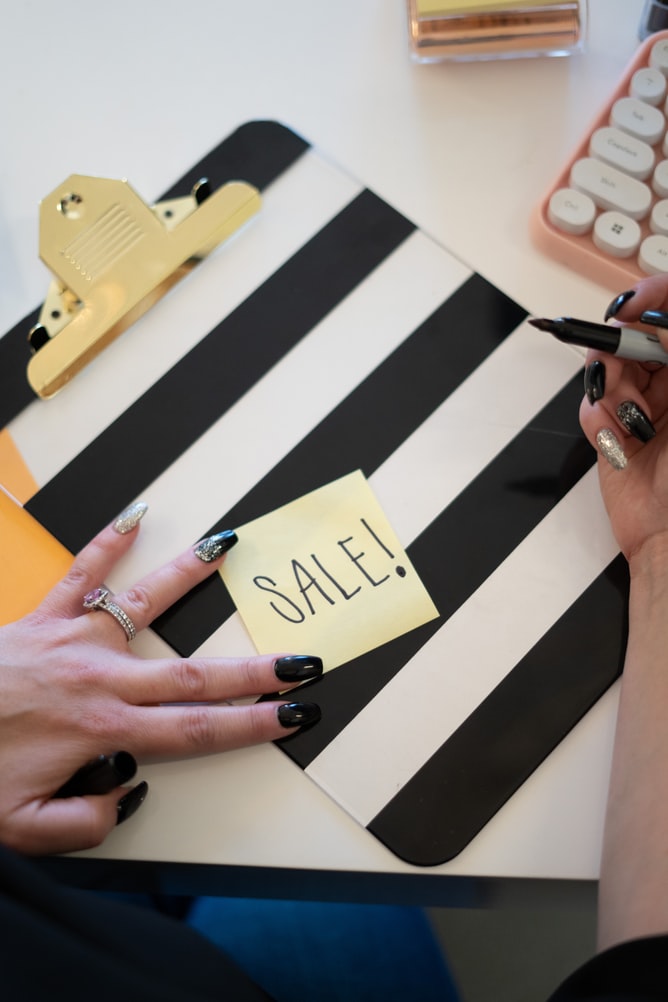 If I'm spending all my money….you're spending all your money too!
Beauty products can be sooo expensive but we still love them. Black Friday is the best time to stock up on those palettes and highlighters you've been eyeing all year. Here are some brands that are killing it with the sales, and of course recommendations on what to get.
Huda Beauty
I nearly fell off my seat when I saw how discounted Huda products are for the Holiday Sale. This is one of my favorite brands, so I follow them closely and I know that these price cuts pretty much never happen. Sephora has some of its Huda products discounted, but not as much as shophudabeauty.com and not as many products. Stock up now or forever hold your peace. My picks, N.Y.M.P.H. Not. Your. Mama's. Panty. Hose body highlighter, the eyeliner, which is one of the darkest I've seen, my favorite palette in my entire collection and of course the beauty blender.
Bite Beauty
Bite Beauty creates some of my favorite lip colors and believe me when I tell you, their quality is top notch. The multisticks are a staple in my beauty looks especially as lipsticks and blushes. They're sold at $26 and are now going for $6…I KNOW!!!
Colourpop
CP's Sweet Talk eyeshadow palette was among my favs this year. The palette is versatile when it comes to finishes and has shades you can use for a work or night look. At 30% off, which is as far as CP might bend this year, $12.60 is how much you'll pay. If you ask me, it's worth it. I also loved the "bye bye birdie" and "truly madly deeply" palettes,
Sol Body which is CP's sister brand has their shimmering dry oil $5 down. Compare this oil to the expensive Sol de janeiro's Glowmotions oils.
Sol de Janeiro
Speaking of SdJ, their Brazilian Bum Bum cream is what love smells like, IMO. 25% off is the lowest they have ever discounted. This is one of those creams that would make the perfect gift for someone who loves scents and luxury.
Flower Beauty
Drew Barrymore's curation of beauty products what I like to think of as a nice surprise, because that's exactly what her products do…they surprise you. The Jungle Lights shadow palette is that bold and fierce. If you follow me on the gram, you've probably seen me rave about the supernova skin elixir. That bottle will make you glow for the gods. Even under matte makeup, you still see your skin shining through…in a not oily way. The brand is having a 30% off discount right now and I'm getting the newly released the heat wave bronzing essence.
Sephora
Sephora's sale items can sometime feel unexciting but the company seems to be joining the fun and games this season. Their sale list is long but I went though the entire thing and found the hidden steals.
For my curly ladies, The Ouidad advanced climate control heat and humidity gel helps hold curls and twist outs in place and Vernon Francois' Pure Fro moisture spray is every curly/coily girl's must-have. I use it to revive my hair and add moisture mid-week.
The Sephora collection mattifying primer is one of my fav eyebrow secrets. My skin type is oily and my eyebrows are not exempt, which can make filling them in a challenge. I like to rub a tiny bit of this primer between my fingers and run it over my brows before applying brow products. It creates an invisible matte base that holds onto products and lasts all day. It's only $7 and will last you forever. And by the way, it was initially formulated as face primer so if you'd like to use it as such, it will work pretty well too.