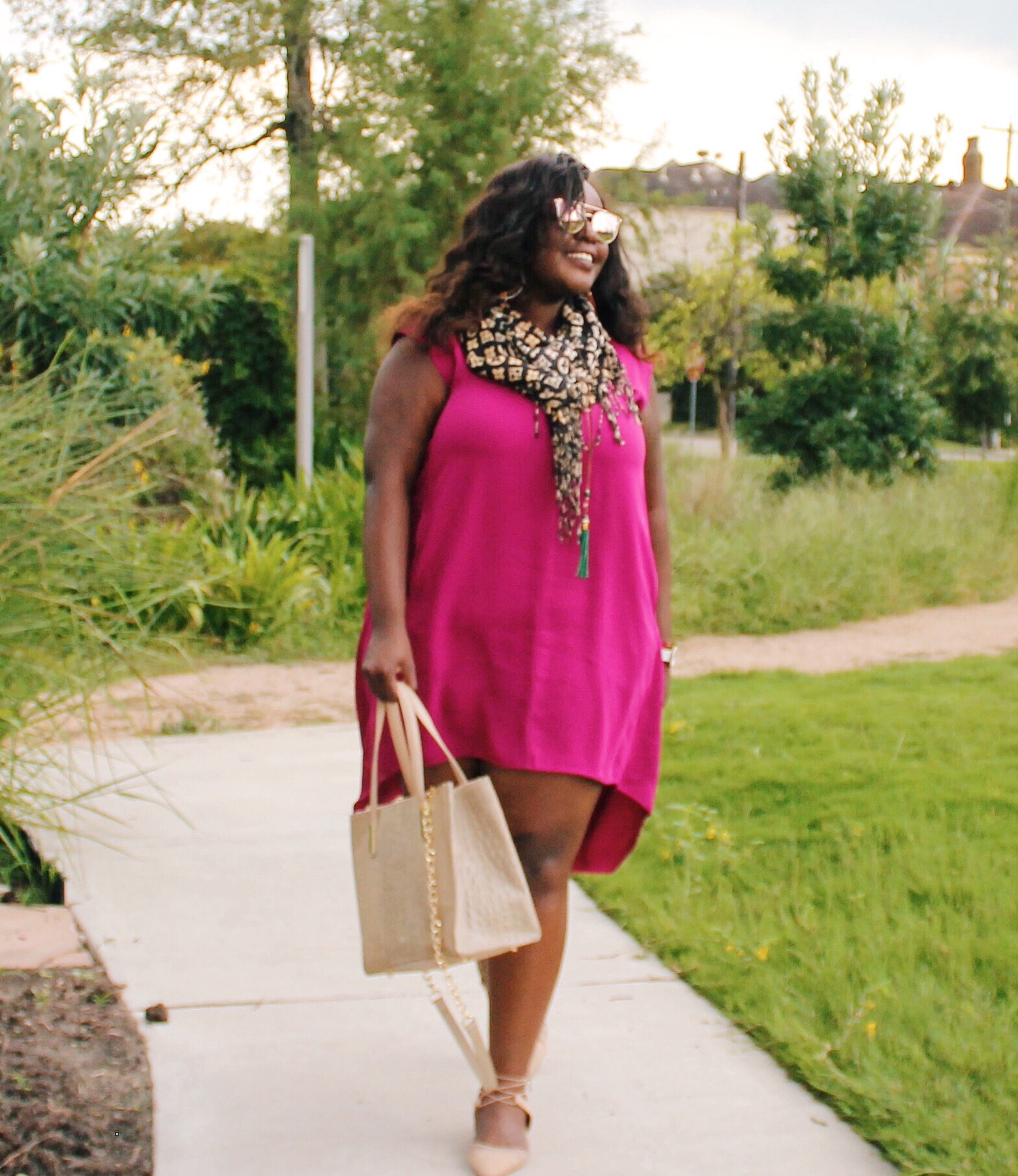 Don't let the smile fool you, I was running on about two hours of sleep (because that's how life works when you're in Pharmacy school).
When I get out of uni, the one thing I will probably miss the most will be wearing what I please on any random day. This was me on Tuesday!
This dress is by Rachel Roy…ahem, 'Becky with the good hair' (dear God I hope she doesn't read this).
I love how well it shapes even though it has a loose-fit style. I did size down though, because…legs. I loved the look so much that I got the dress in three colors, magenta, ivory and coral. Surprisingly, she's kept this style running on her Macy's line for a while (and doubled its price), probably because we love it.
Ps. not my typical quality of pictures, but what do you expect when your brain is functioning on nap-time. Also, I was trying out a new lens…never again!
Love y'all…B.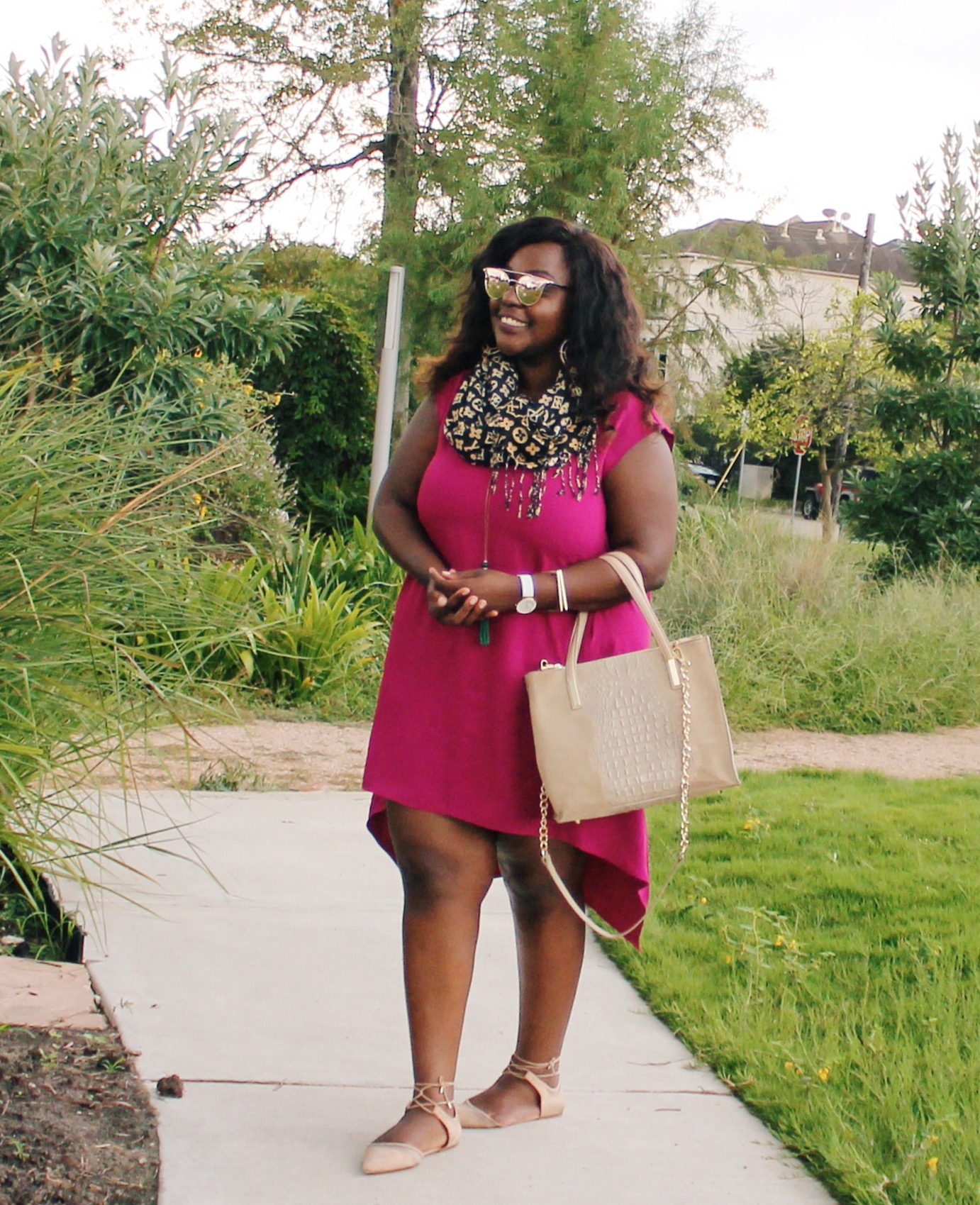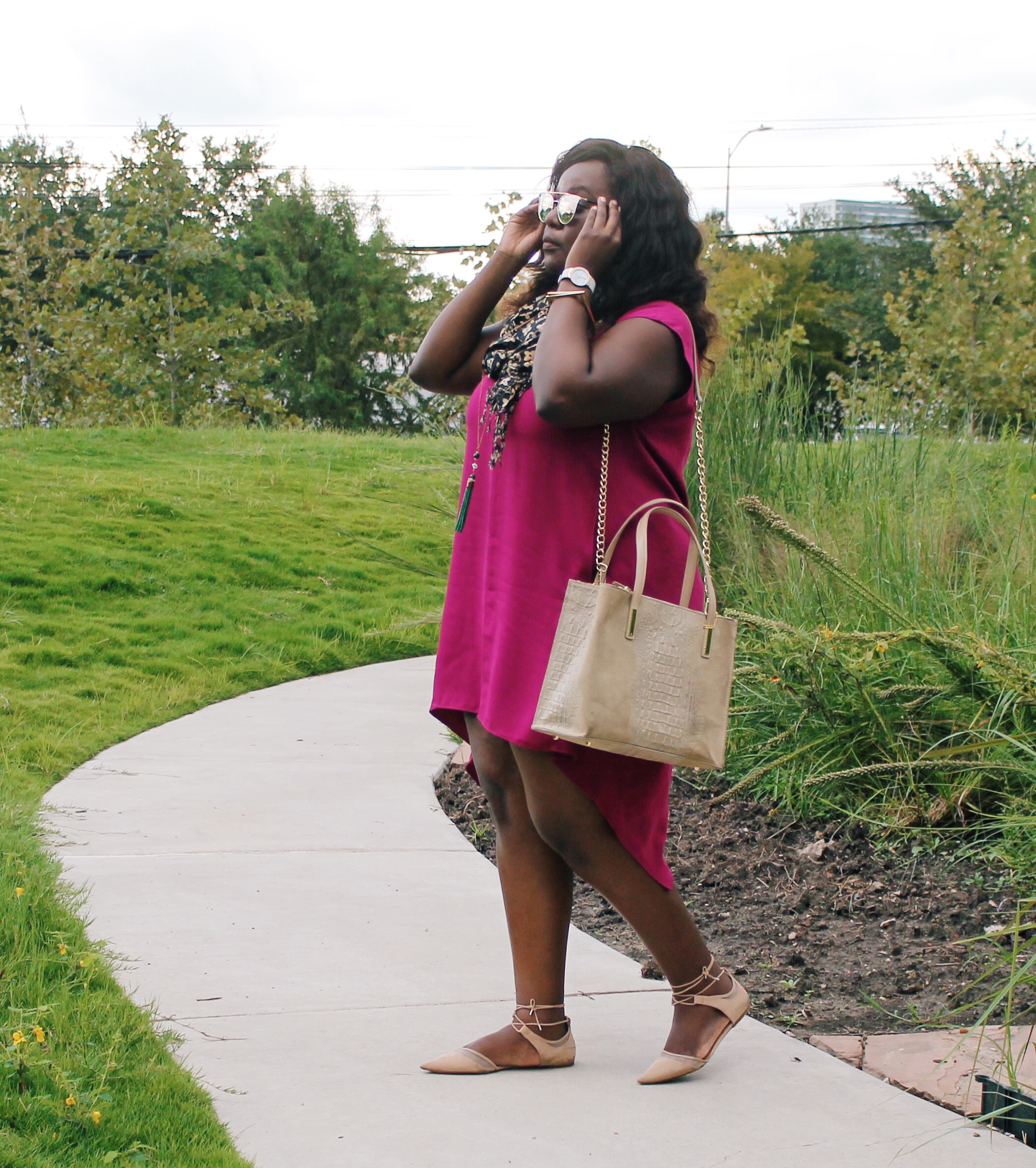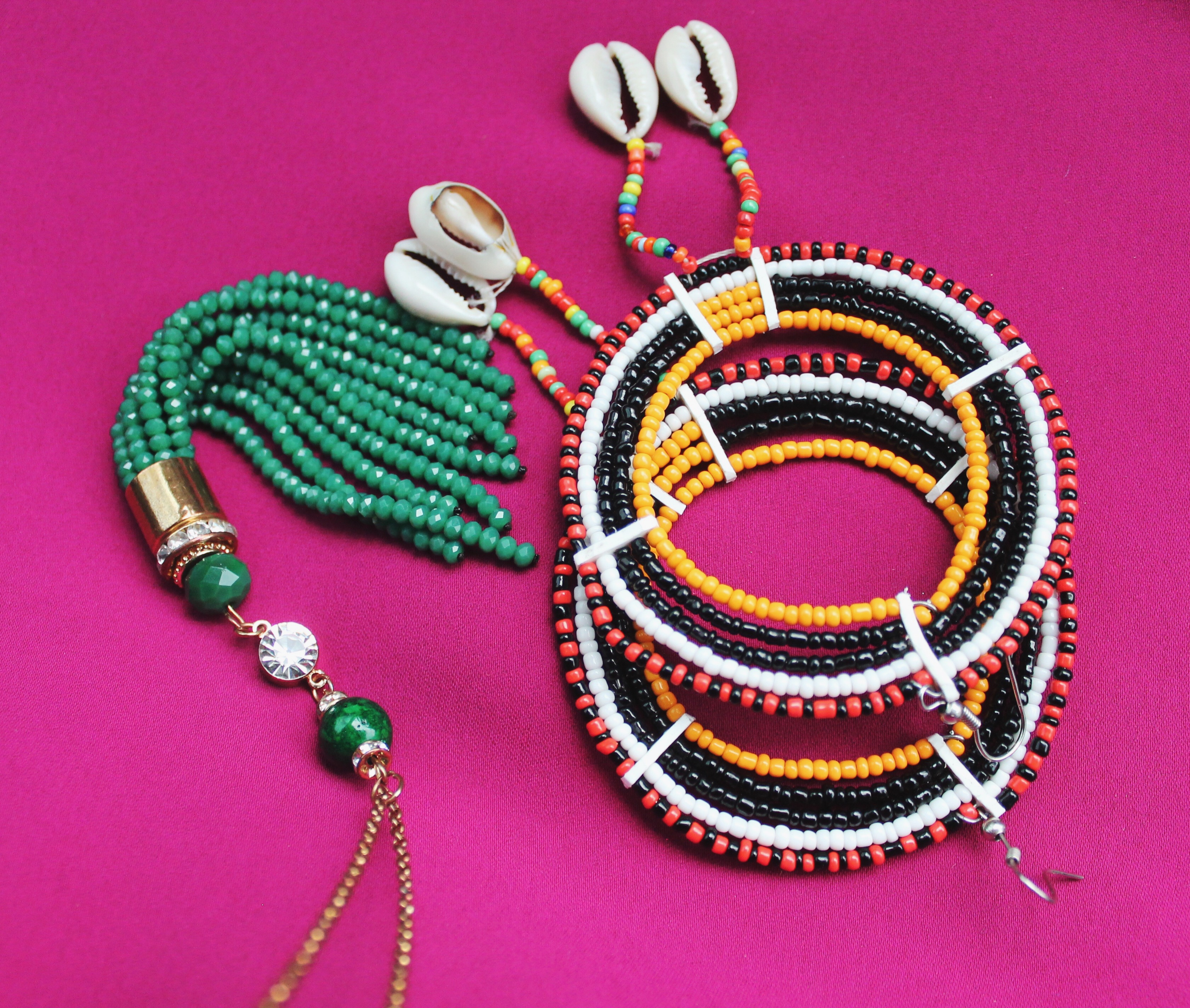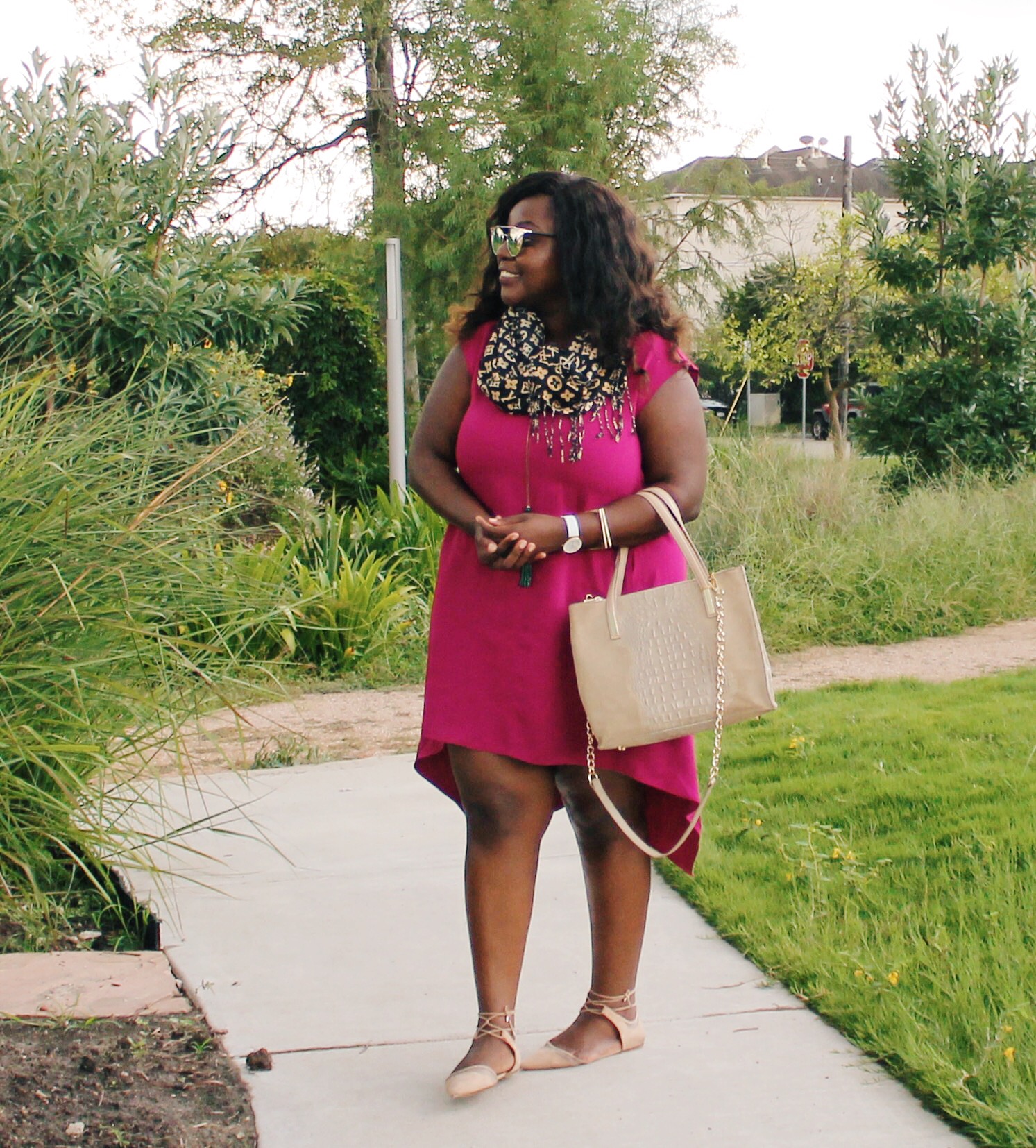 What I'm Wearing
Rachel Roy dress (plus size here), Louis Vuitton scarf (gift from mum), Roberta M bag, Aldo necklace, earrings from Maasai Market (Nairobi) and Zara shoes.