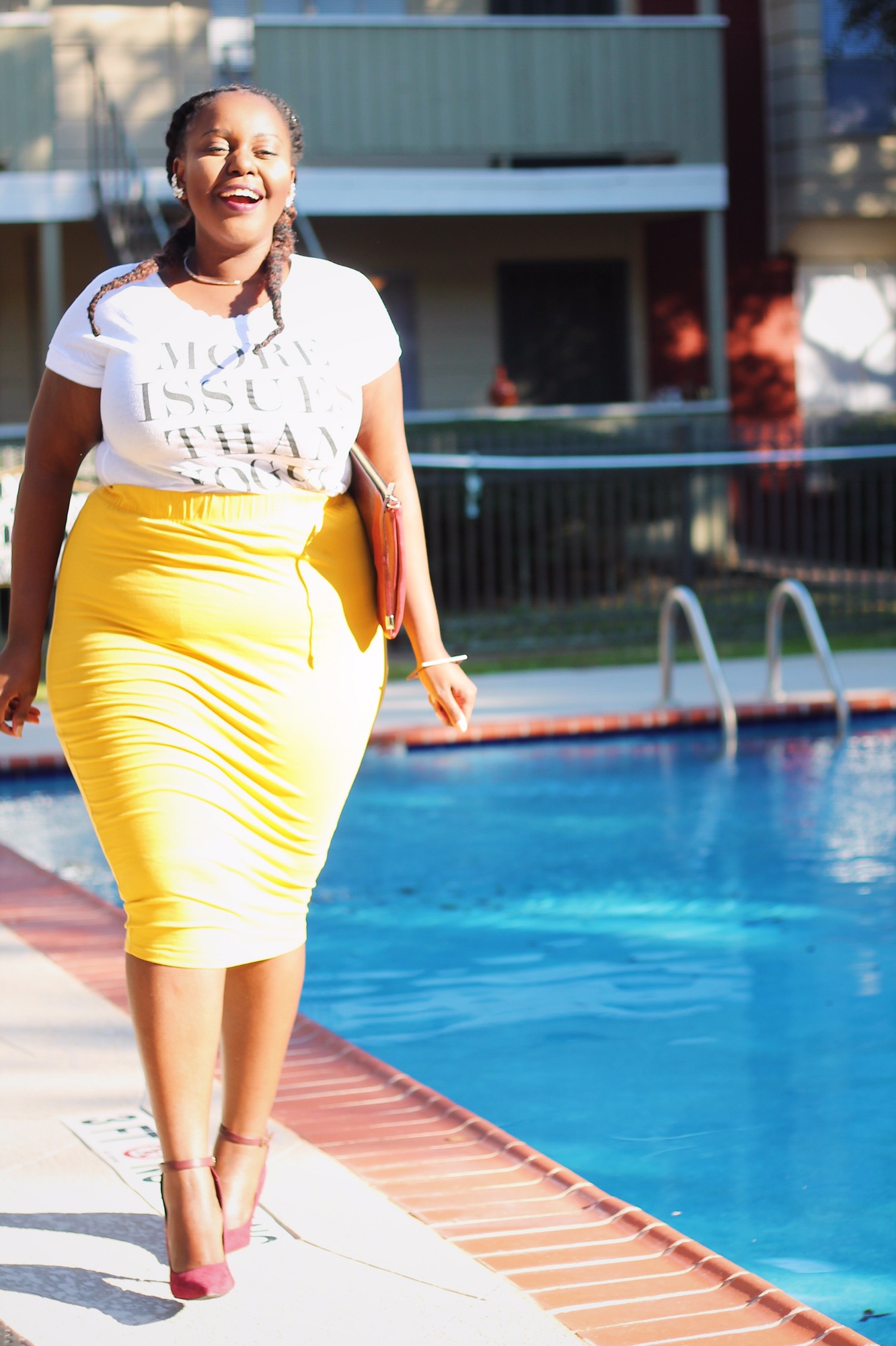 Pulling out my brightest colors at the first sight of sunshine after these last few ugly, dark, rainy clouds that took over Houston for the week's end.
I'm actually having a moment in the yellow because I prefer skirts with print since there's no pressure to have tight abs (cue the floral distractions).
Yellow gives any combo life but rarely plays the main role and if it does, it's written off with black or green accessories. I actually got my inspo while watching one of David Tutera's wedding episodes where the bride wanted a yellow theme and he gave it a pop with red roses.
Rebdolls has the softest, thickest, stretchy cottons and I enjoy their clothes for that specific reason. There's nothing as off-putting as a stretchy number that looses the elasticity by the end of the day. This brand is definitely not one of them.
I've been trying to survive through these finals…incase you were wondering where I'd wandered off to.
Enjoy the rest of your week…Buba.
Forever21 Top (similar); Rebdolls Skirt; MIA Shoes (similar); Lastcall Bag