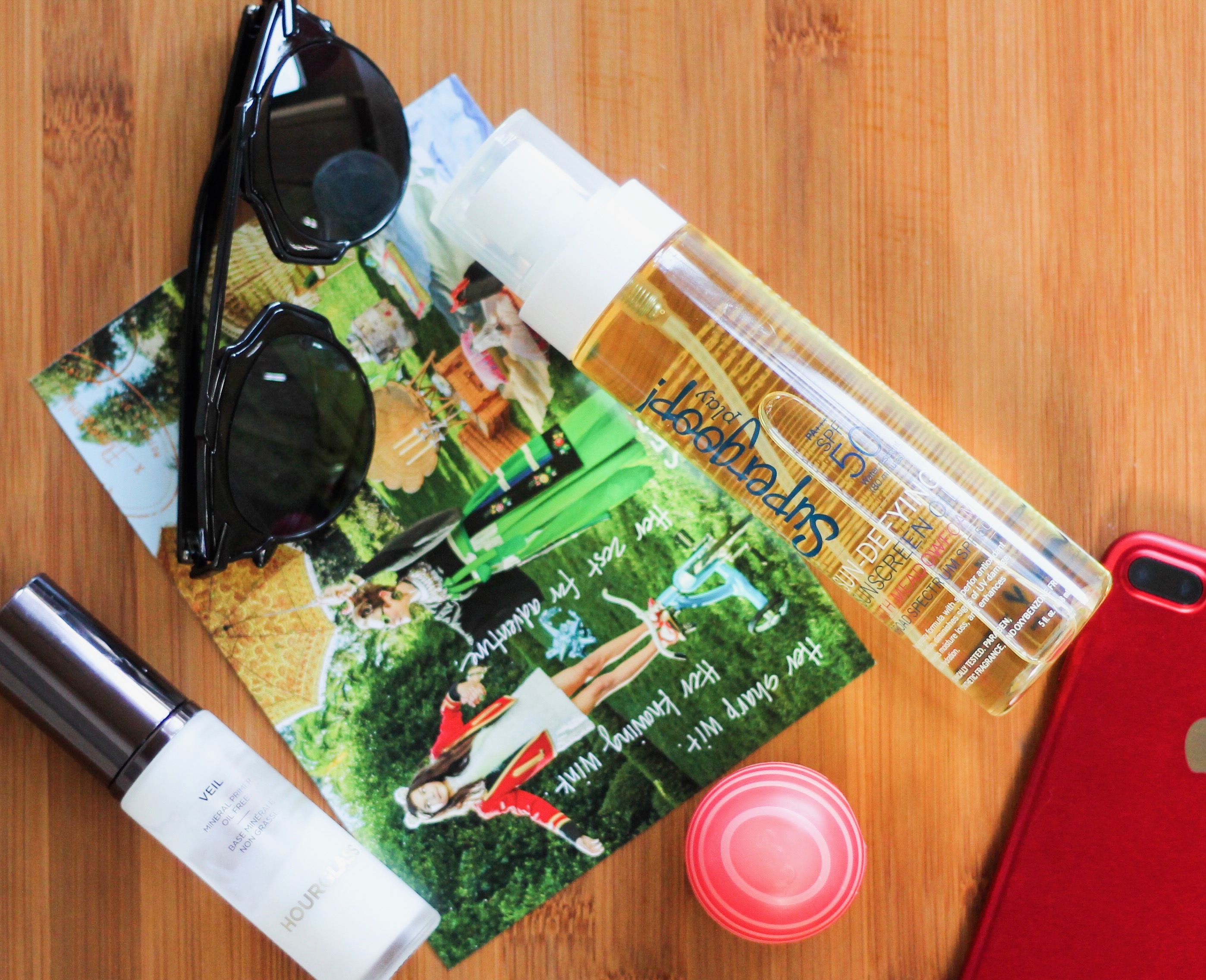 More beauty brands are using sun protection ingredients in their formulas and I'm here for it. Checkout some of my favs that also have sunscreen.
But first, the facts…
The Skin Cancer Foundation says that up to 40 percent of the sun's UV (damaging) rays reach the earth on a cloudy day—so yes, also need sun protection during winter.
A recent research study also suggested that nearly 90 percent of melanomas (skin cancers) are caused by overexposure to ultraviolet (UV) radiation which either comes from natural or artificial sources.
Besides the fact that sunscreen has been proven to decrease the development of skin cancer, it also prevents facial discoloration, and slows down wrinkling.
A lot of us tend to protect our bodies but forget our lips, eyes, and face. So I'm sharing my favs that will give you full coverage.
Face: HOURGLASS Veil Mineral Primer
My ultimate morning skincare routine has to work well under makeup. The Hourglass primer with SPF 15 is hands-down one of my favorite primers. It gives my skin that healthy glow that doesn't make me shiny. It's white but is barely there when you apply it to skin and you get a beautiful flawless foundation finish (see my detailed review here).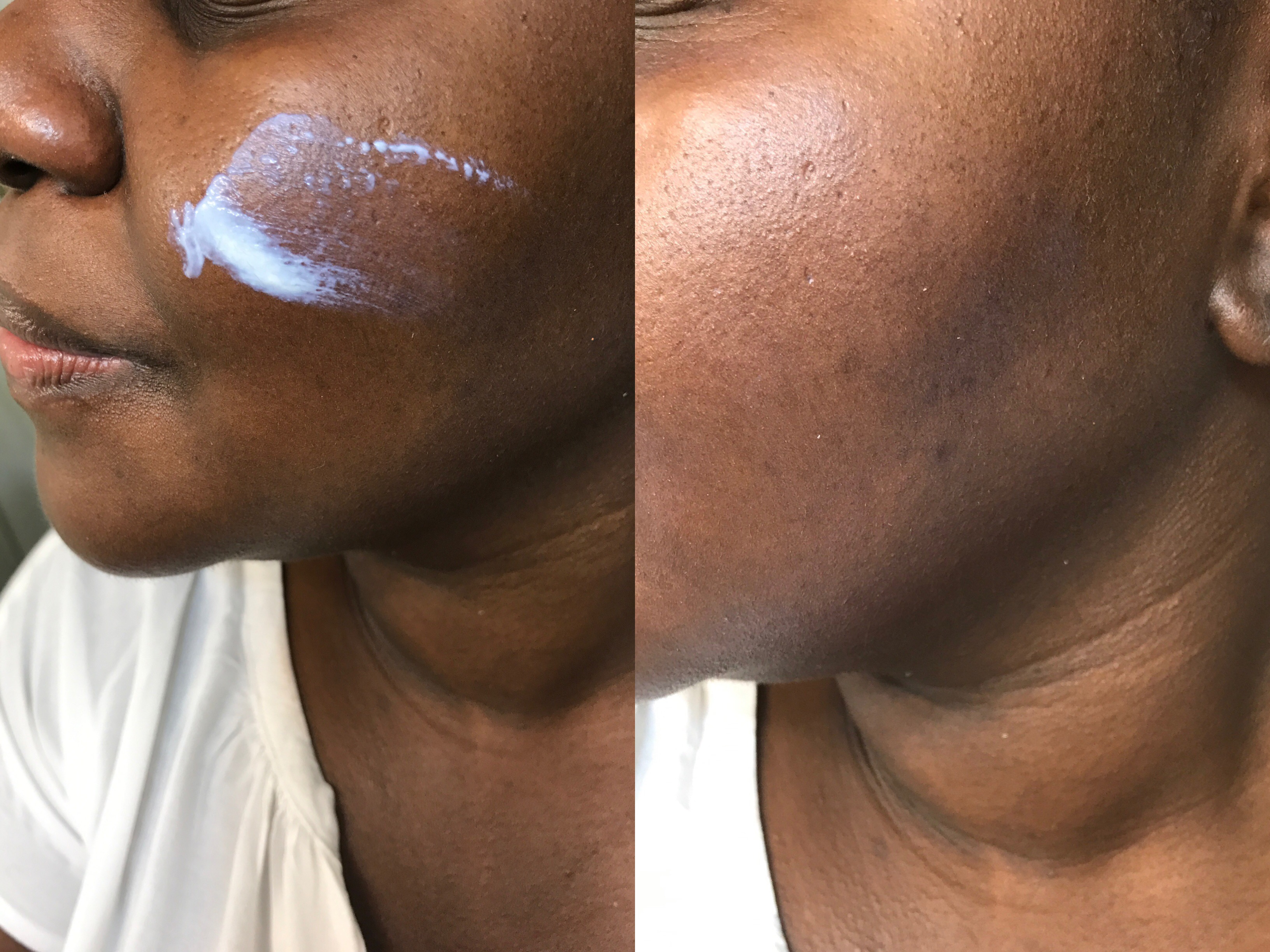 Lips: EOS Grapefruit Lip Balm SPF 30
There are lots of lip balms on the market with SPF. I chose this specific one because it doesn't have a high shine finish and works well under matte lipsticks. Just a light dab before lipstick and light dabs through the day to keep that protection going.
Body: SUPERGOOP! Sun-Defying Sunscreen Oil Broad Spectrum SPF 50
Supergoop is my favorite sun protection brand. What I love about this oil is the fact that the application is super easy since I can just spray it on and lightly rub it in and It also blends easily with my body moisturizers, plus it's lightweight so my skin doesn't feel heavy (and sticky) with it on. The SPF 50 offers an amazing 98% sun protection.
You can have clothing over every square inch of your body, but if the sun goes right through it, it's not much use. UV can pass directly through those tiny holes in fabrics to reach the skin. – Skincancer.org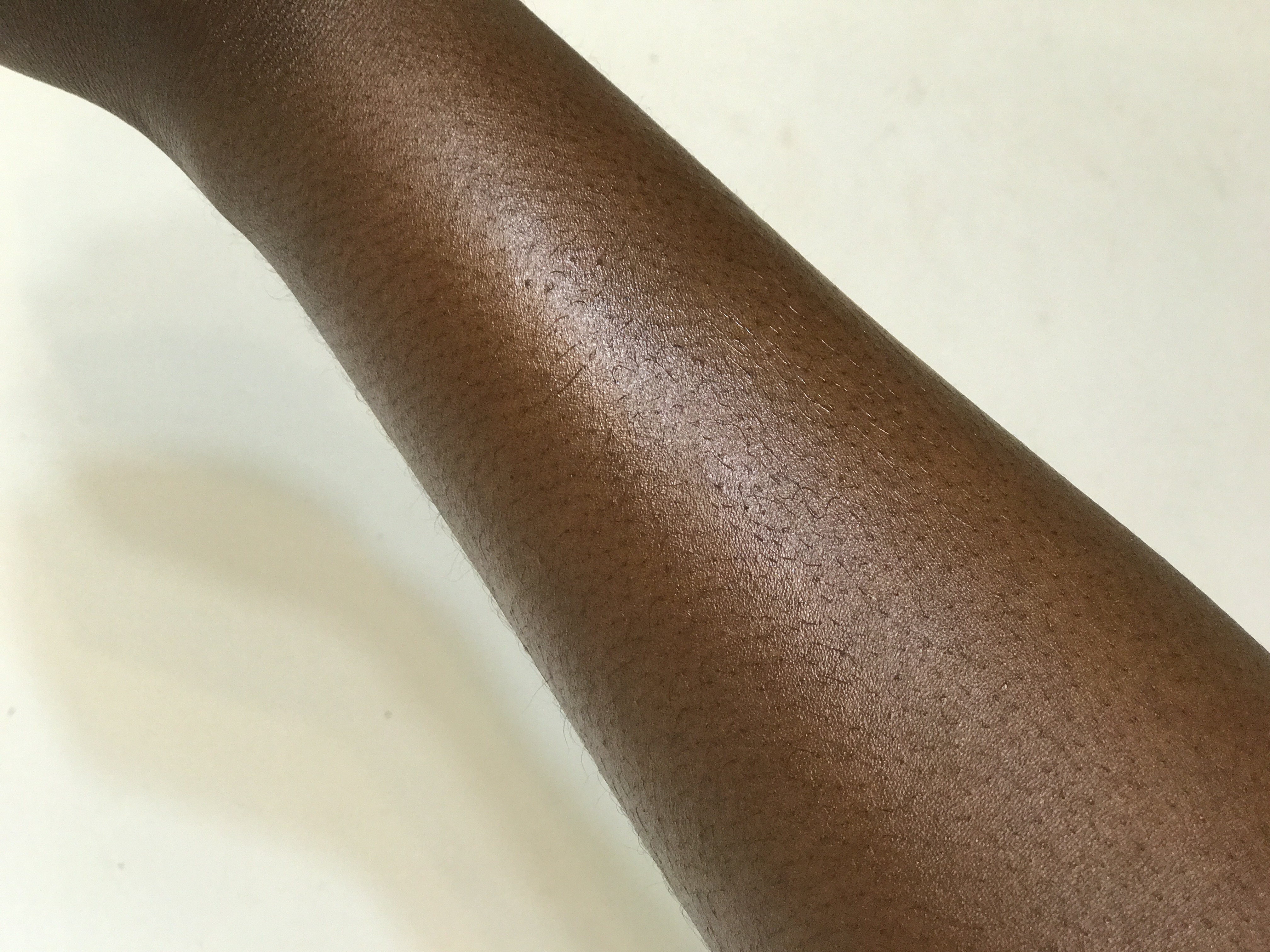 And that's all folks. Don't forget your UV protection sunglasses too. Alright now, go ahead and get your SPF on!
Are you guys using sunscreen? Share the brands that you love in the comments.