As an upcoming blogger/writer, you dream of having your work published by anyone other than yourself. If there's one thing I've learned about being a published writer, it's that your story won't always make it to the publication. My very first work published was a poem that appeared in The Collegiate Scholar called "Pick Me" (read here…page 25), however, my heart always longed for a newspaper appearance.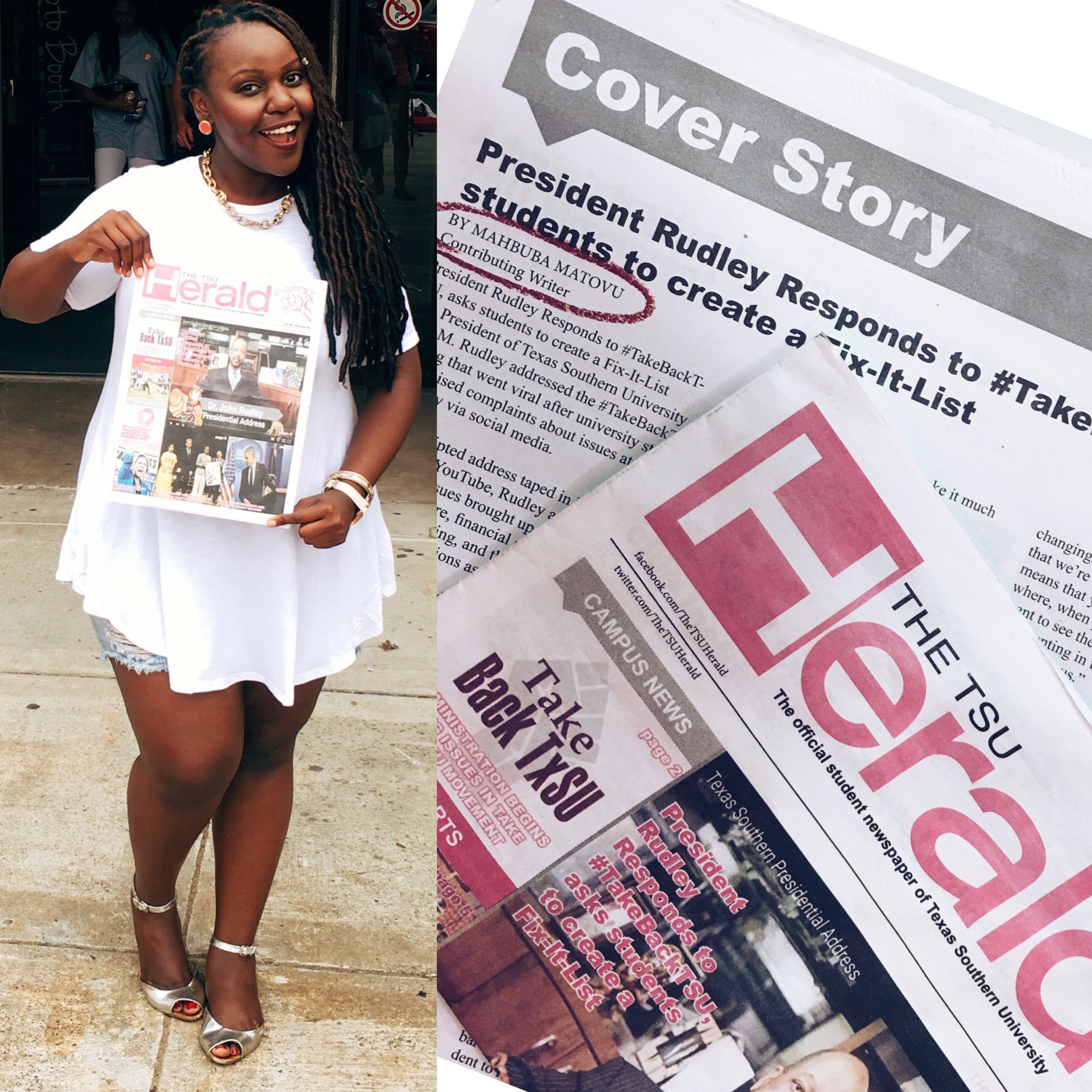 After multiple failed attempts with a number of media houses, I finally caught my break with my university news paper and not only did I make an appearance, I came through with a bang…"Cover Story" baby!!!
When I first got the news that my story was making it to the paper, I sang happy songs the entire ride home. As a first-timer, I was perfectly fine being tucked somewhere on page 8, so you can imagine how amused bystanders were when they saw me do my happy dance upon receiving the paper and seeing the magical words "Cover Story" just above my headline (and in case you're wondering, my happy dance is a messier uncoordinated version of the hand-flip in Beyonce's Single Ladies music video).
A few days later, my friend called me up and told me that another story I had written had made its way into my University's Pharmacy School's publication, The Lozenge which I will post in a few days…I'm saving it for a good day.
"As much as this might sound like a brag-fest, I just want to be one of the millions to tell you not to give up on something you're passionate about. Not everyone will appreciate your art, keep trying and who knows, you might find that one who will appreciate it enough to push it to the top!"
Before I sign off, I'd like to thank Professor Serbino Sandifer-Walker and TSU Herald Editor-in-Chief, Lenzi Causey for making it happen…for making my dream a reality.
Enjoy the rest of your week,
Mahbuba.
These are the images of my article.