Opting for braids when protective styling could work for, or against you. So today I thought I'd share a few tricks that I have mastered that will help you get the best out of braiding your hair.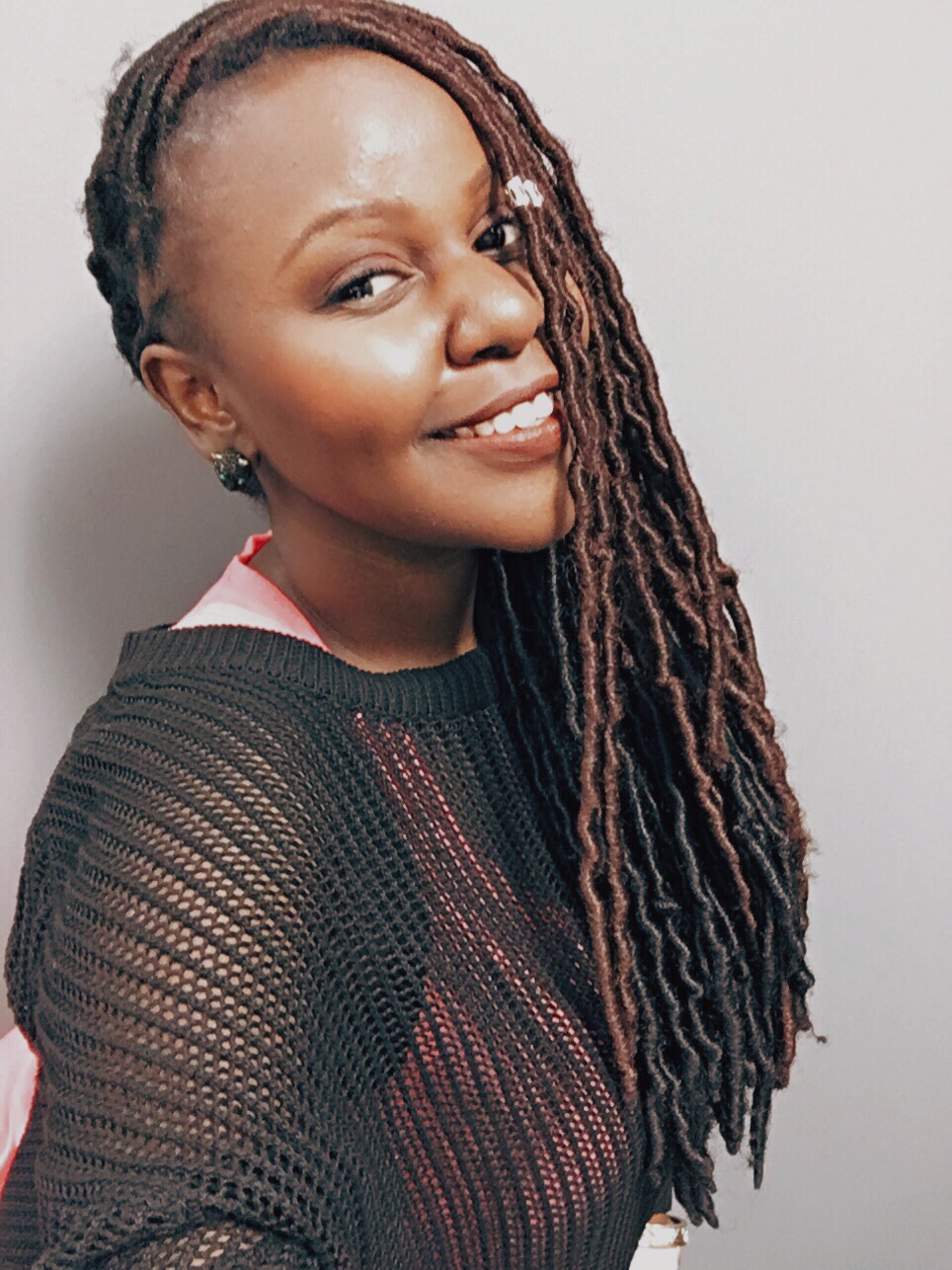 Bigger braids are better
There was once a time when bragging rights belonged to whoever had the tiniest braids on their head, simply because of how long they had to sit and how admirable the tiny strands looked. Been there done that. Tiny braids make your hair more vulnerable to breakage, here's why. Weight from the braiding hair overwhelms the 5-10 strands of your own hair. All the pulling eventually weakens your strands leading to the breakage. Yes, tiny twists are pretty but think about the long term goals…not worth it Hun. Use bigger portions of your hair when braiding and your edges will love you for it.

Styling your braids
Every time I'm about to get my hair braided, I screenshot all these cool styles that I'm going to try out with my new do. Get creative but don't overdo it. Remember your hair has added weight and the last thing you need to be doing is adding stress when you keep tagging at it. I like to either leave my braids down or hold them in a loose bun (not pony tail) on my head. I stay away from pony tails and keep the bun loose to avoid the tightness that would put stress on my hair. One more thing, constantly pulling at your braids will cause them to loosen and look older sooner.

Less washes
The average amount of time people keep their own hair unwashed is 2 weeks. When my hair is braided I will go about 3 weeks without washing my hair. Again, this has to do with adding stress to your hair. Now I know you're probably thinking how it's possible to walk around with unwashed hair full of product for 3 entire weeks… Read on.
Less Product
Since I'm not washing often, I compensate by using less and lighter products to avoid build up. I like to use Earth's Nectar Monoï hair milk on my scalp after a wash, and coconut or Argan oil once a week there after. Also, I keep the braids shiny with ORS olive oil spray (the one in a long green can) and use the ORS edge control to keep my edges neat.
Learn to let go
No, it's not cool that you have had your braids in for 4 months! At this point your braids are most likely working against you, not to mention they probably look old and tired too. 2 months tops, then let your hair relax.
Removal
Taking braids out has accounted for all the times I suffered severe breakage. Most of it had to do with the impatience I had when taking my hair out, especially when I had tiny braids. Now that my edges are making a steady come back, I'm especially careful with taking my hair out. The night before removal, I dump my roots with coconut/avocado oil mixed with water 50/50 which makes the detangling process way easier and the moisturized strands are less prone to breakage.
Let it breathe
PESD (Post Extension Stress Disorder) is real! I don't know what it is but I really dislike my hair the first few days after taking out my braids or weave. Maybe because I'm used to so much volume in my head. Anyway the point is, even though you feel the need to immediately do something to your hair, let it breathe. I wear my own hair most of the time so this isn't exactly my problem, but for those of you who don't, give your hair a month or so of total loving and care. Use all those deep conditioners, and hair masks you keep hearing about. Take pride in having a healthy mane.
Ps. This week will, be my two month mark with these faux locs (they've held up pretty well, yes?) and for the two billion people that ask me everywhere I go…
About the Hairstyle
– These are called faux locs
– I had them braided by an African American (yes American) and you can find her on Instagram @Hippie_Yaya (Marhia Laws)
– I used Marley braid not yarn
– Yes they cost an arm and a leg…I mean look at the fabulousness
– It took 5 hrs to get them done
– They are pretty painful for the first 3-4 days…most likely the entire first week…just hang in there, the compliments make it worthwhile.
– I have no idea what technique she used to make them this thick, this long or this curly.
Final thoughts on the Hairsyle
Would I Braid these again? Just like a marriage, it's one of the most awesome things you'll try but it's better left as a one time experience. I'm not light headed but this hair made me cry…so heavy, and even though I'm so used to its weight now, I still hold it up the minute I get home.
Enjoy the rest of you're week, Buba.