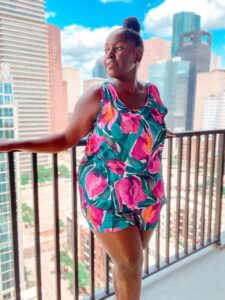 Hello, this is perhaps the longest break I have taken from blogging and I have dearly missed posting content on this little space. I was caught somewhere in-between life life-ing and trying to enjoy the summer. Fall and winter came along and left me feeling very overwhelmed and I spent the beginning of this year doing some much needed soul searching.
I've never been one to remain mentally stagnant. My ideas, style, choices and habits are constantly evolving and once again, we are growing. My favorite thing about this blog is that it reflects that growth.
I started FabsCulture in 2012, shortly before getting into Pharmacy school and it was my happy place in a very stressful academic life. Back then, it was a poetry blog…those posts are still somewhere in here if you look hard enough. I then evolved my content to add beauty and fashion posts, and then did a little more evolving to wellness posts.
The new content will be an elevated version of what you already see here, plus my millennial life tales and experiences. I do want every post you read to give you something to learn or think about—that's my goal moving forward. I'm excited to be back, better than ever! For those who've been riding this wave with me longtime, I love you…bigly.
The sleep set is Fabletics…find here.