Can I just say that listening to the "I'm a Barbie Girl" song at 7 years and again at 25 years are two completely different situations. At 7 all you care for is the "you can brush my hair" part. At 25 however, you hear and understand all the other lyrics and my goodness "touch me everywhere?" Barbie girl, you need to get it together. And to think they used to play this song on Cartoon Network like every hour.
Anyhoo, random conversations aside…actually, one more thing, why was the singer's hair black…not even brown…but pitch black hair and Ken was bold with a voice that sounded like he had a criminal record…like why would they even do that. Okay here's Style Week 5.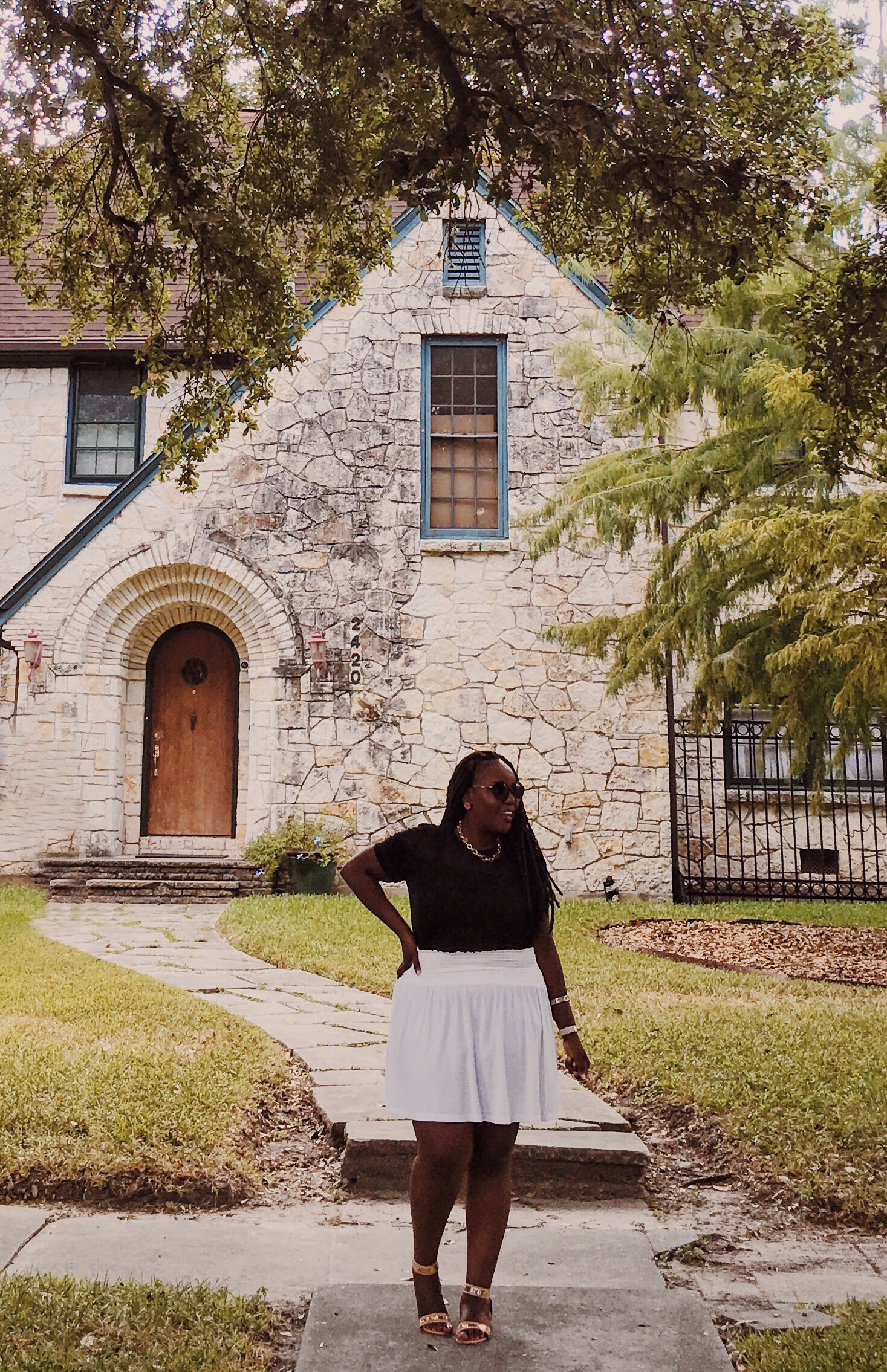 Monday (Outfit above)
Don't you just love the beauty of an aged house or even better, an aged neighborhood. There are a lot of these around my uni and believe me when I tell you I drive-by real slow while creating images in my mind of the classic interior decor. I love this skater skirt from H&M and actually own in it two other colors. Mesh tops are soooo in and I literally have to stop myself from wearing this one like 2-3 times in a week…that's how much I love it. The beige sandals are from express!
Wednesday
No you did not over-scroll. There is no Tuesday outfit. Got caught up with a few writing projects that I am yet to tell you about. I love a loose fit shirt dress. You can see the other version of this in last week's post. I paired it with Oxford flat booties from Qupid.
Hello there sexy school outfit. It's not as tight as it seems lmao. Dress from Forever 21. Shoes are Kenneth Cole Reaction.
Friday
Ending Friday on a simpler note with a navy blue skater dress from Old Navy and an animal print scarf I got at Century 21 in NYC.
Enjoy your weekend…xoxo…B.