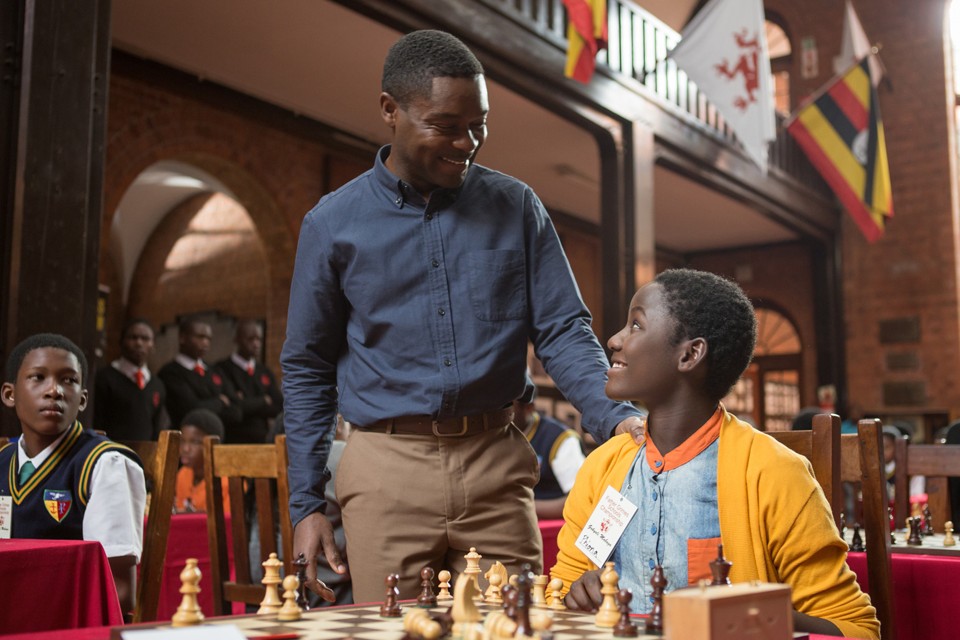 My fellow Ugandans, this might be it! This might be how the "Idi Amin" curse ends.
If I had a dollar for every time I got asked, "How is Idi Amin," while I'm in America…
First of all, the man died…long ago. Secondly, I jumped onto this "life" bandwagon after Amin had been in exile for a while and sometime after Museveni had made the decision to be our president for the rest of our lives.
Kiprotich tried to dig us out of the Amin gutter after unexpectedly winning gold in London's 2012 Olympic games. Olympics however are only cool until Olympics end. Not to mention, he went back again this year and the cameras didn't even wait for his 8th place ass to arrive. So yea…
Anyway, when I tell you how happy I feel that finally, Uganda is on the map again, and this time not for killing innocent people, but for being smart at shit.
Queen of Katwe was released yesterday!
Living in the slum of Katwe in Kampala, Uganda, is a constant struggle for 10-year-old Phiona (Madina Nalwanga) and her family. Her world changes one day when she meets Robert Katende (David Oyelowo), a missionary who teaches children how to play chess. Phiona becomes fascinated with the game and soon becomes a top player under Katende's guidance. Her success in local competitions and tournaments opens the door to a bright future and a golden chance to escape from a life of poverty. Review
Listen, the movie is getting rave reviews all over, even the malicious Rotten Tomatoes people are giving it a smooth 93%. So yes, it's a pretty big deal. And how do you turn a "pretty big deal" into a crazy big deal? You put Lupita Nyong'O in the gaddamn movie. If this doesn't change the game you guys, I don't know what will. It seems 2016 is the year "The Last King of Scotland" might finally rest in peace.
Who else is watching this movie?