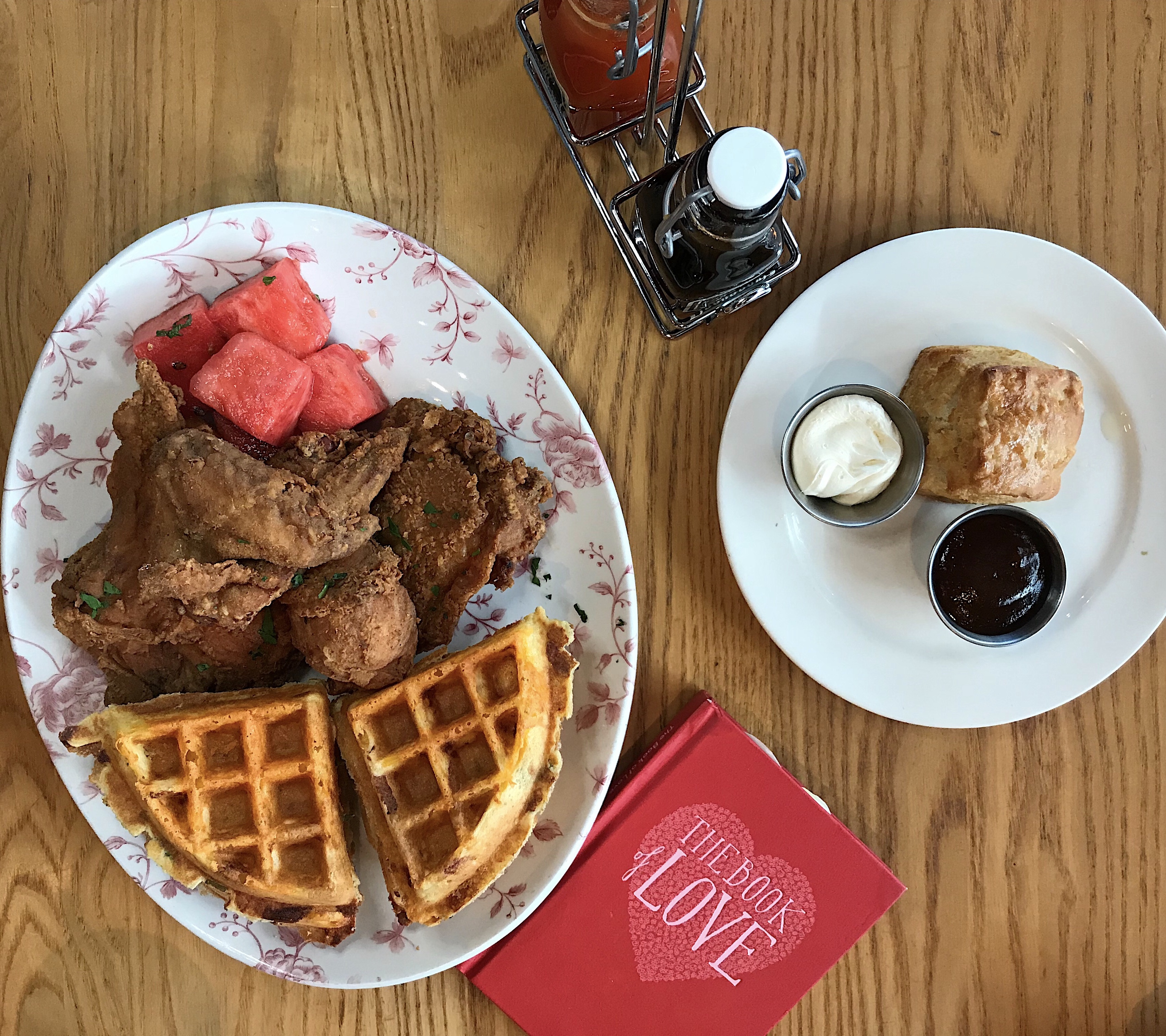 Nothing tells me more about a city and its people than the food they eat. It's an experience—a story unfolded through flavor.
Miami might be centered around Cuban culture, but the city is a metropolitan hub and once you get past the sandy beaches and many tourists, the chic urban vibe is very much alive.
I ate at three popular restaurants, in three prime areas of Miami and South-Beach.
The Cuban Way…Havana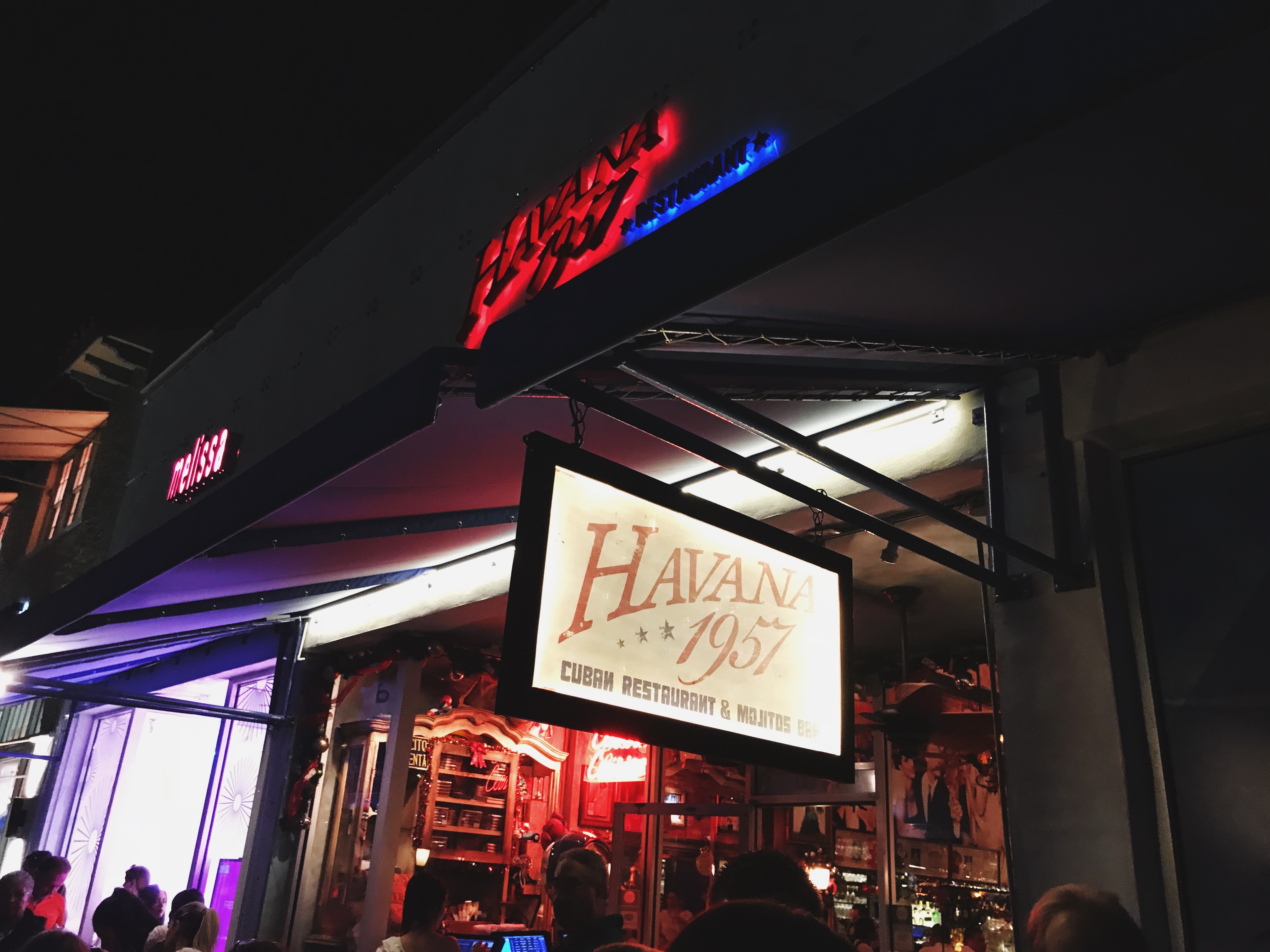 You can't miss Havana 1957 while in South Beach (SoBe). The chain restaurant has managed to score itself a place in not just the most popular areas, but in the sweetest spots too. This cuban restaurant is easily a SoBe tourist attraction by itself.
Everyone tries the Especialidad de la Casa (Special chicken). The plate comes with rice, fried plantain, chicken with a gravy sauce, black beans on the side and some sort of salad.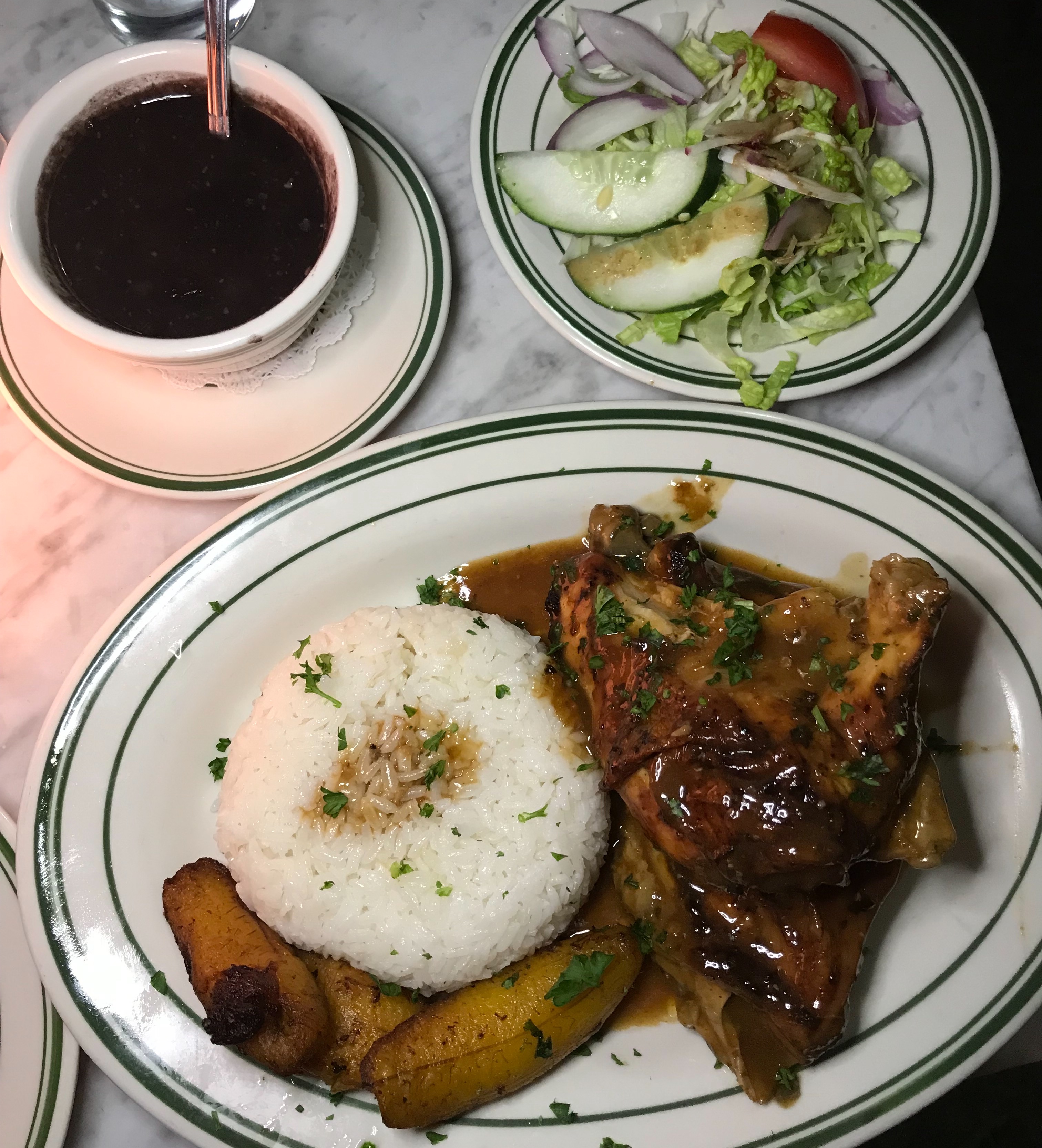 I like that every item on the plate is seasoned enough to hold on its own. First, get a taste of the black beans by themselves because they are that good, then pair them with the rice. You can dip the plantain into the chicken gravy too. I'd like to think that the chicken is grilled and then topped with the gravy sauce.
The restaurant is wildly popular, so you're likely going to find a crowd, mostly at the Lincoln and Española Way locations—people watching is part of the experience.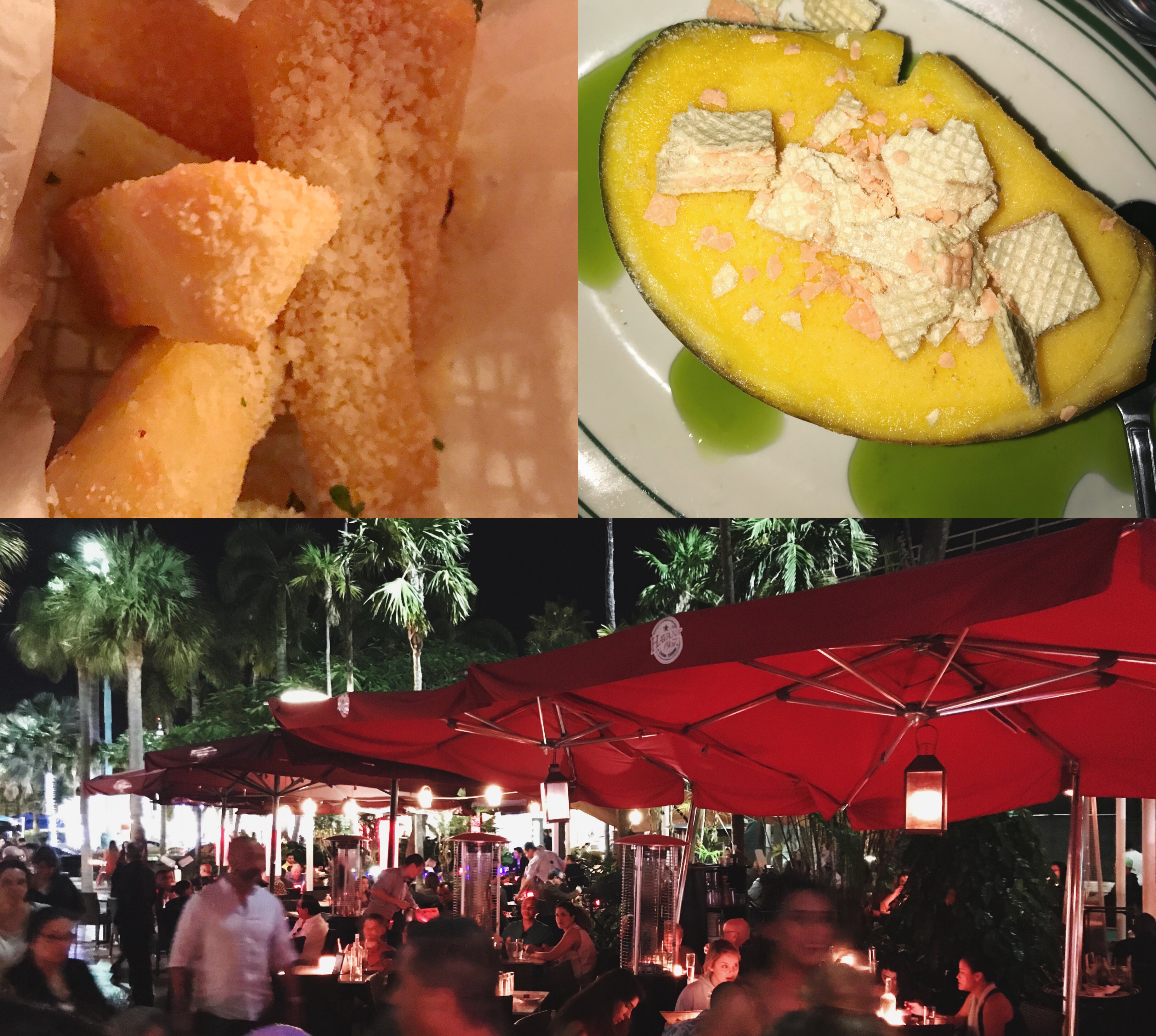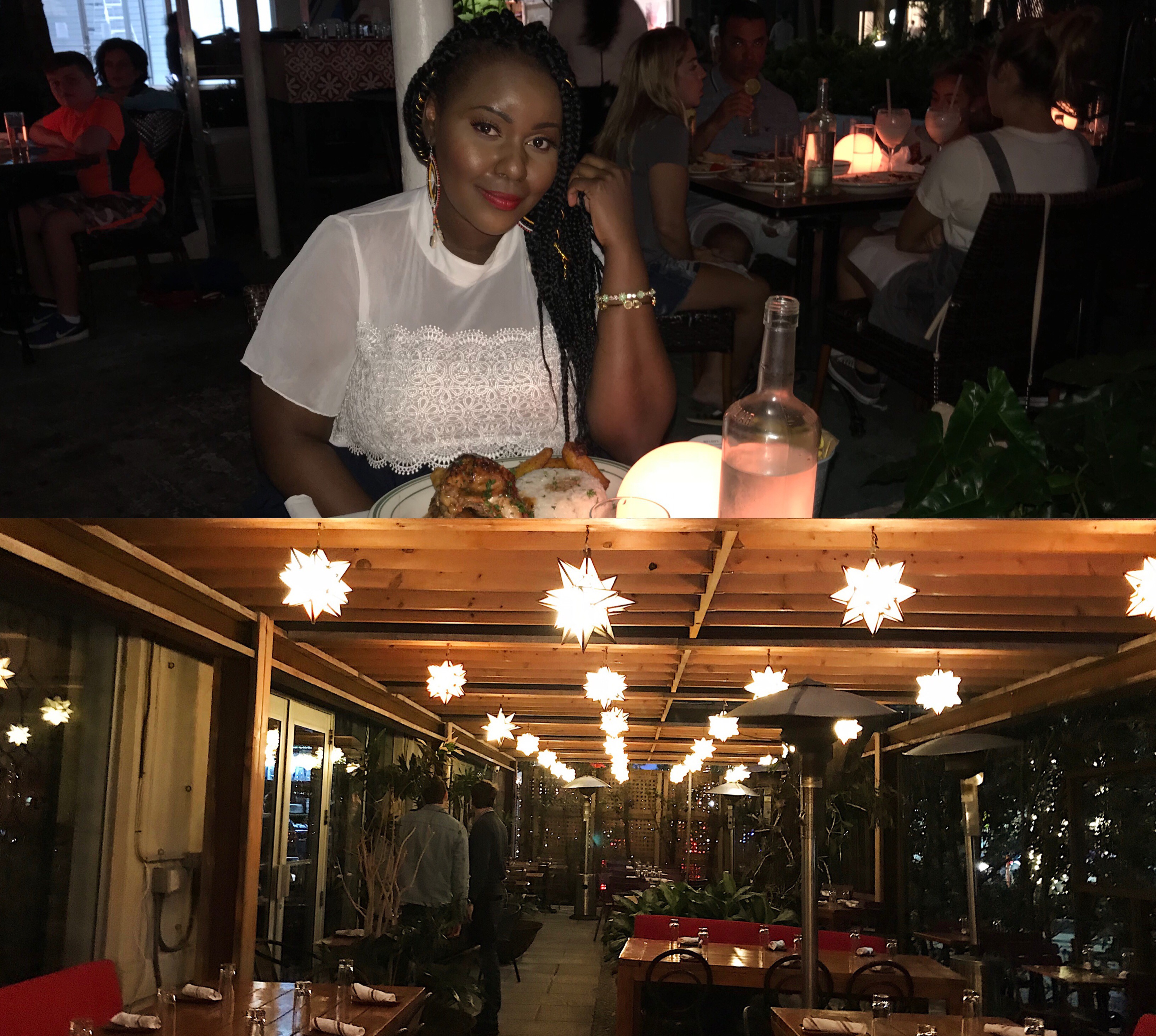 Havana's flavors are how I imagined comfort food. The only regret I have is that I didn't have enough days to explore the menu. I did stop for a little snack and dessert at the Ocean drive location, after hanging at the beach. If you're not into crowds, this is the less fussy of the three in SoBe. I had the Truffle Yuca Fries which have parmesan cheese sprinkled on them (my mouth is watering) and the Mango Sorbet with Waffle, a cool refresher that is cleverly served in a mango peel. If I could eat at one restaurant for an entire visit, this would be it.
Yardbird Southern Table and Bar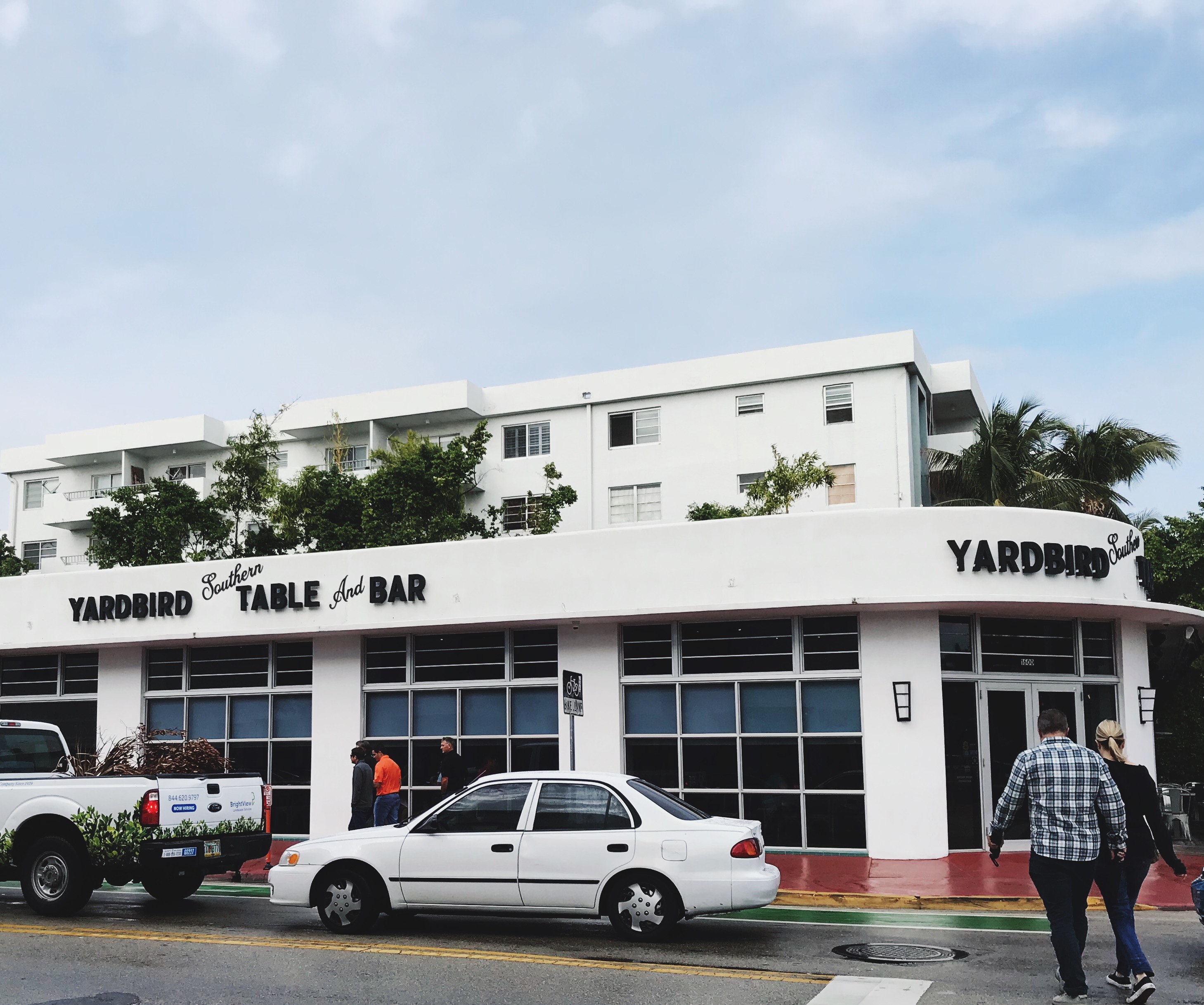 Miami and SoBe are seen mostly as tourist cities but they are in the south, so naturally, I would expect to find a few restaurants with southern dishes.
Yardbird is a popular recommendation for tourists so you can expect a crowd too. The wait time is insane—35 minutes to an hour. The locals love it too and they've figured their way around the waiting by calling-in earlier to make reservations.
Can I just say that if you're going to serve me a plate of fried chicken, you better Bring It. I live in Houston, home of Frenchy's Chicken (If ya dunno ax Beyoncé).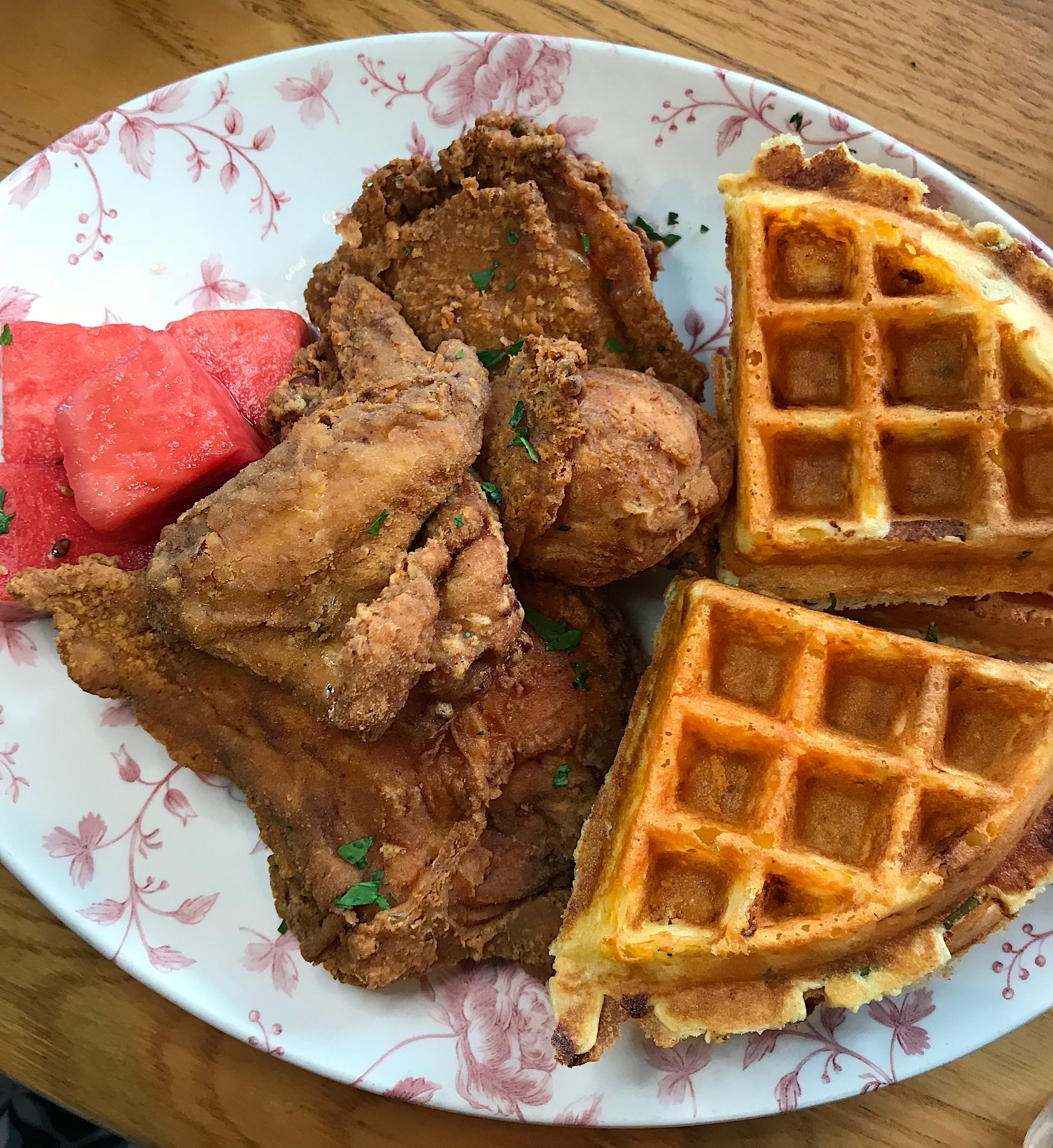 That being said, Yardbird is good…if you don't have access to "real" southern cooking. People go there for the chicken and waffles which I tried and was disappointed. The biscuits are great and the chilled spiced watermelons are intriguing, but that's about it. The watermelons taste like they are dipped in a mild hot sauce. The taste is confusing but you'll eat them all, each bite making you question which drunk bastard came up with this sh*t.
And then the waffles. I didn't believe the first bite. Four bites in and I started to look at other people's tables to see if I ordered the same stuff. It tasted dry and spicy and not in a good way. I thought a sweet syrup/honey would help me wash it down. As if things couldn't get any worse, the restaurant has signature honey hot sauce or bourbon maple syrup as options.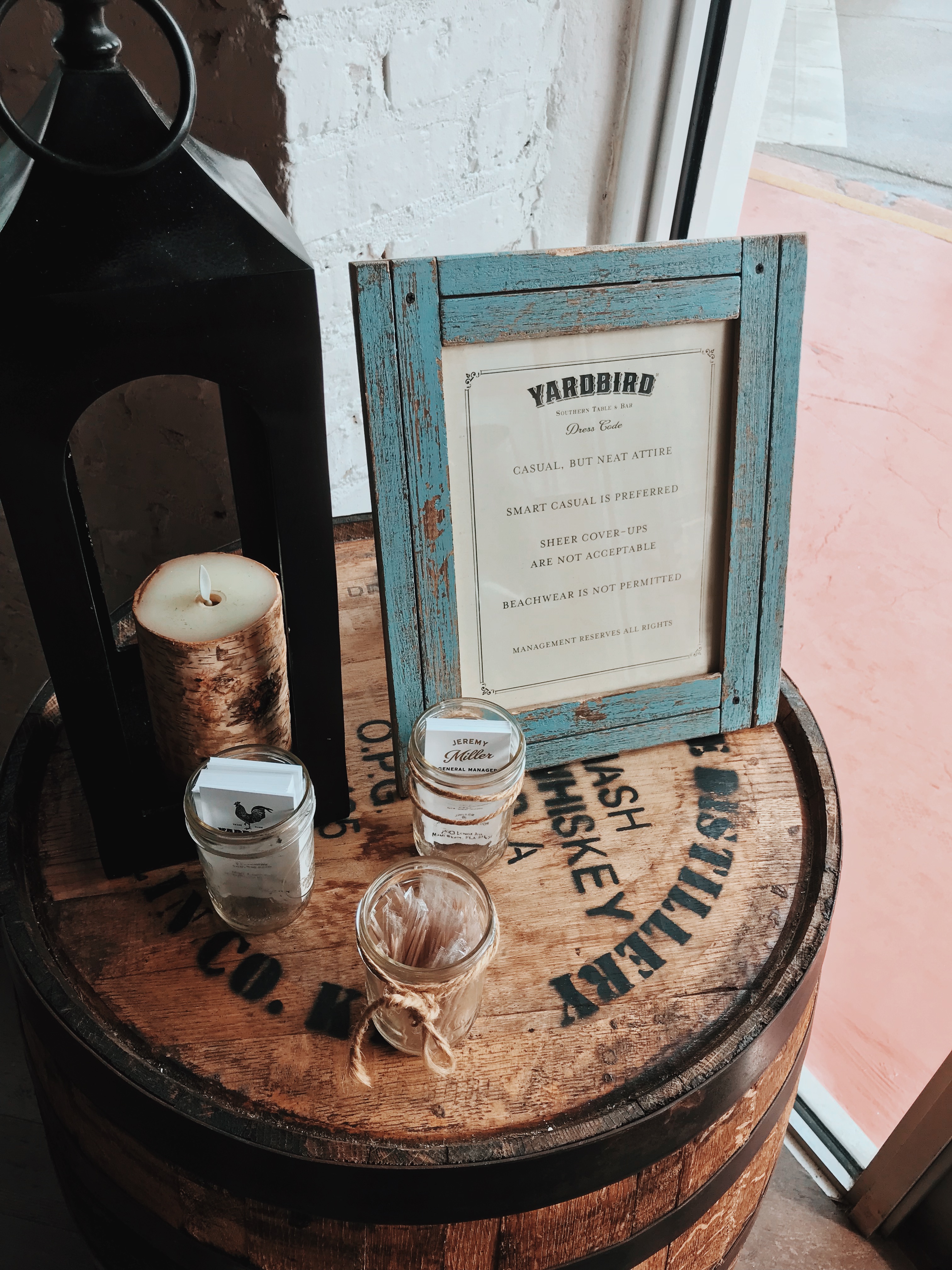 Long story short, I waited a hour to get seated and left after sitting for 15 minutes because I didn't see the point of being there anymore. I took my food and ate it in bits throughout the day, only because I paid a lot for it. If you ask me, Yardbird is neither worth the wait, nor your money.
Sugarcane Raw Bar Grill
Sugarcane represents everything chic in Mid-town Miami. It's a swanky spot for young professionals. The décor is rustic with hints of turquoise.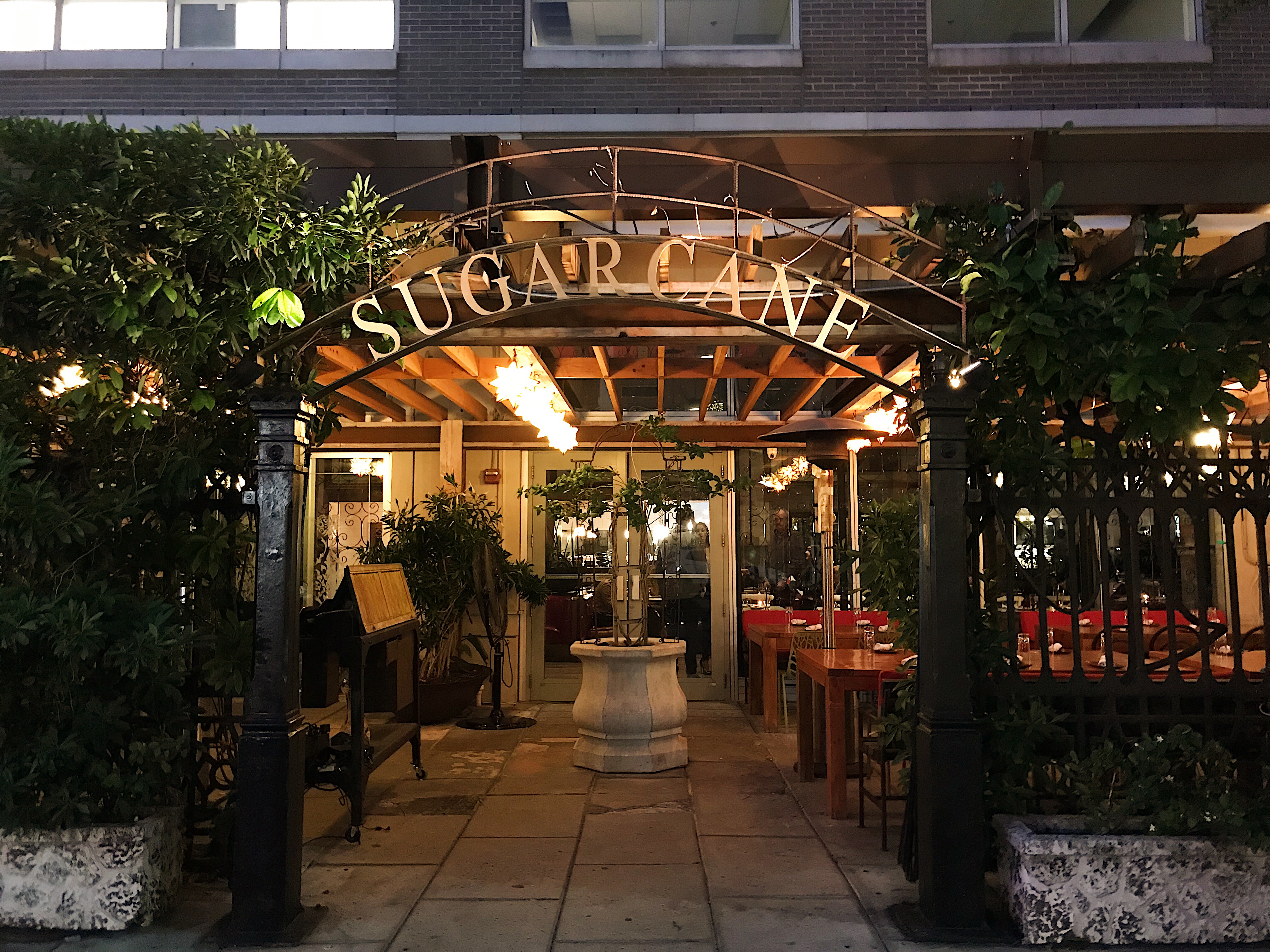 The restaurant serves small plates, which basically means if you order steak, the plate comes with steak and a sauce that has you wondering whether it goes with the steak or if it's a garnish. No rice or pasta on the side, just steak.
I had the Lamb chops, Greek Yogurt with Radish Salad and Korean Style Beef Short Ribs. Both were pleasant, although I'm pretty sure I've had better lamb kabob at every halal food truck ever (for $5). The beef was well seasoned and enjoyable. The small-plate concept is honestly an unnecessary fancy gesture—but I get it, it's cute, unique and possibly keeps them relevant.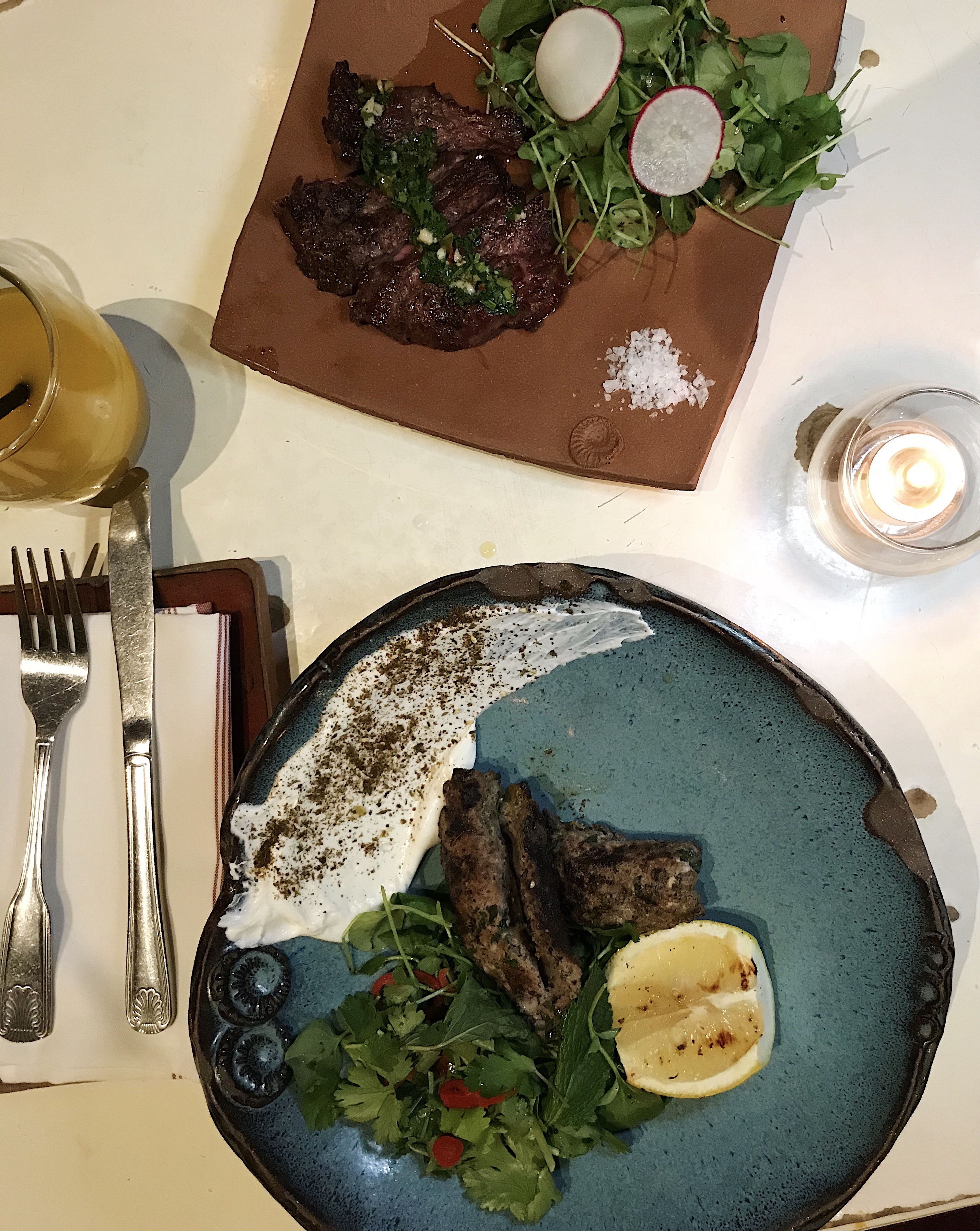 Sugarcane's selling point though is their dessert menu. I had the Torrejas – Dulce de Leche Soaked French Toast and Maple Caramelized Apples with Cinnamon ice cream. Hands down the best dessert I've had.
The French toast is soaked in goodness and the melted caramel is perfection. Take a spoonful with a little bit of everything (except the apple) to shoot your tastes buds to space and return you on a cloud. I didn't notice myself scrapping my plate for the remaining caramel sauce until the waiter commented on how much I must have loved the dessert (eye roll…my money my eating habits…lol).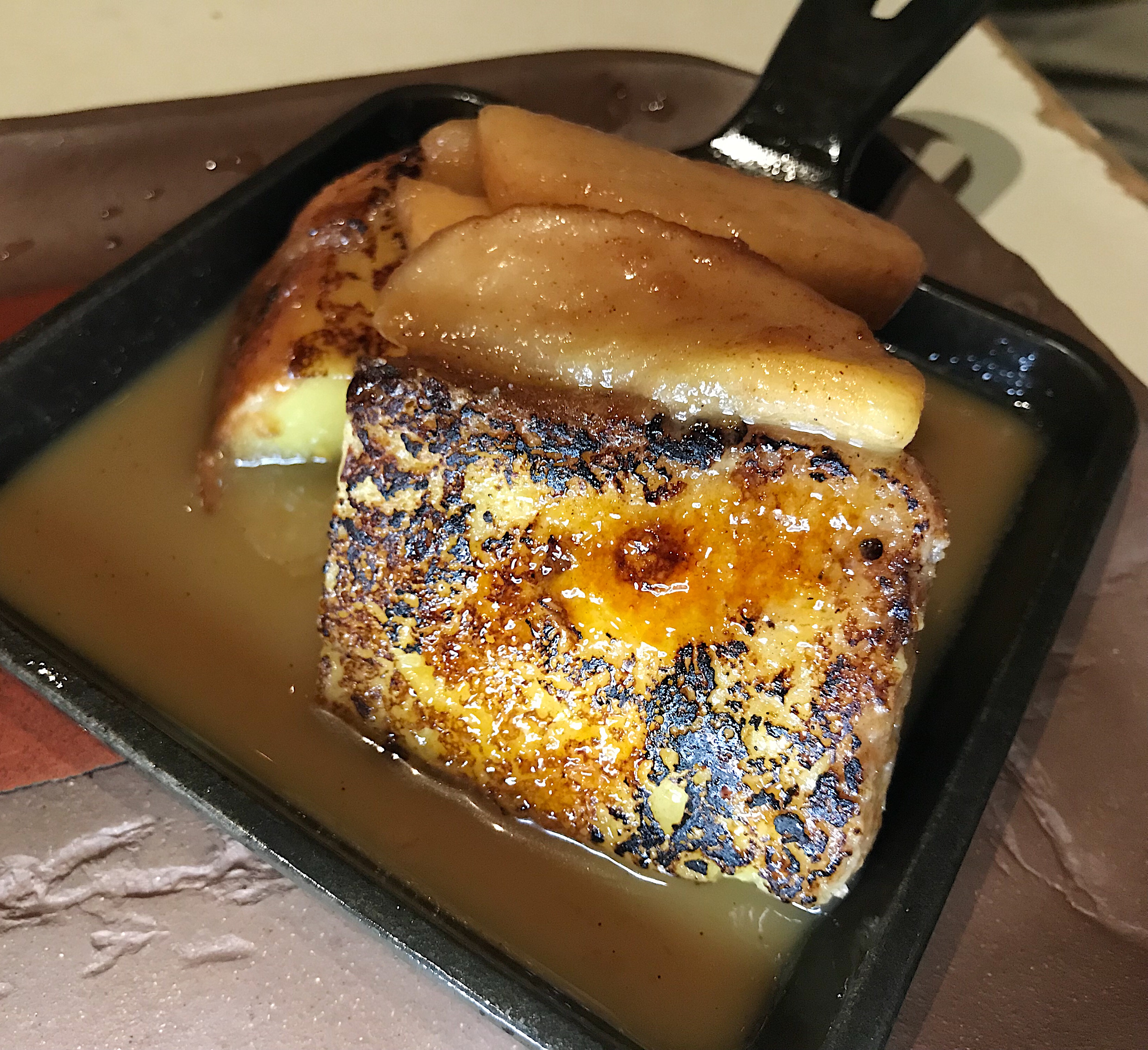 Sugarcane is not for everyone. You need to have a genuine appreciation for the finer things in life and know that at times, you will pay for ambience and not food quality. It's more of a pre-game spot if you're trying to impress, so don't go if you're hungry.