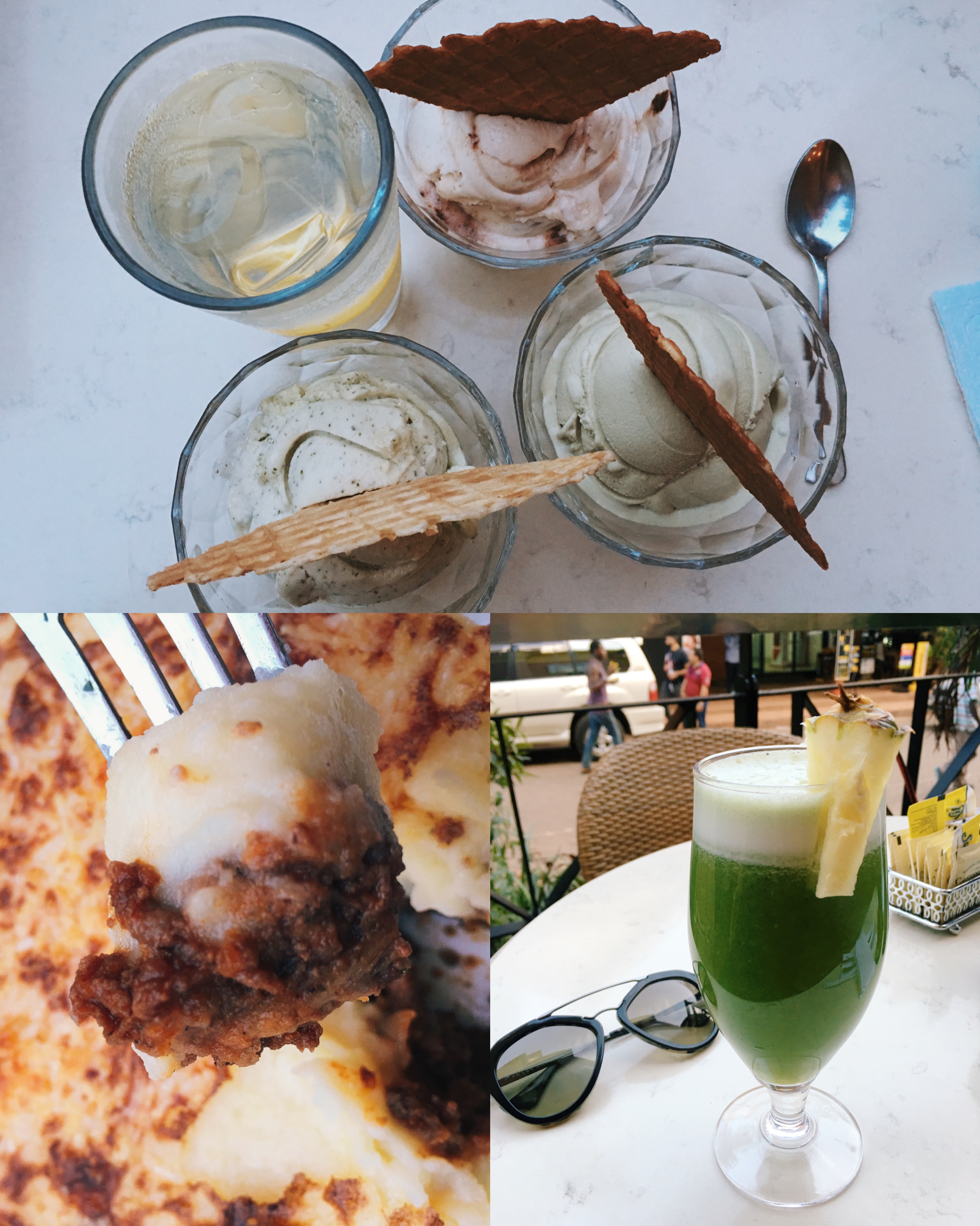 On all the occasions that I've asked my friends in Kampala about the food at Cafesserie, all I can get out of them was that the café/restaurant has really good ice-cream. There is no way I'm leaving my house and hustling through Kampala traffic just to eat ice-cream. So I convinced my girl Sheba to sneak out of work early so we could go try some food on the menu and of course, the ice-cream.
The café is at the wildly popular Acacia mall, so chances are high you will find somewhat of a crowd, not too different from the one I found at La Patisserie.  They have a neat set-up with polished wooden floors, flower arrangements and indoor/outdoor sitting.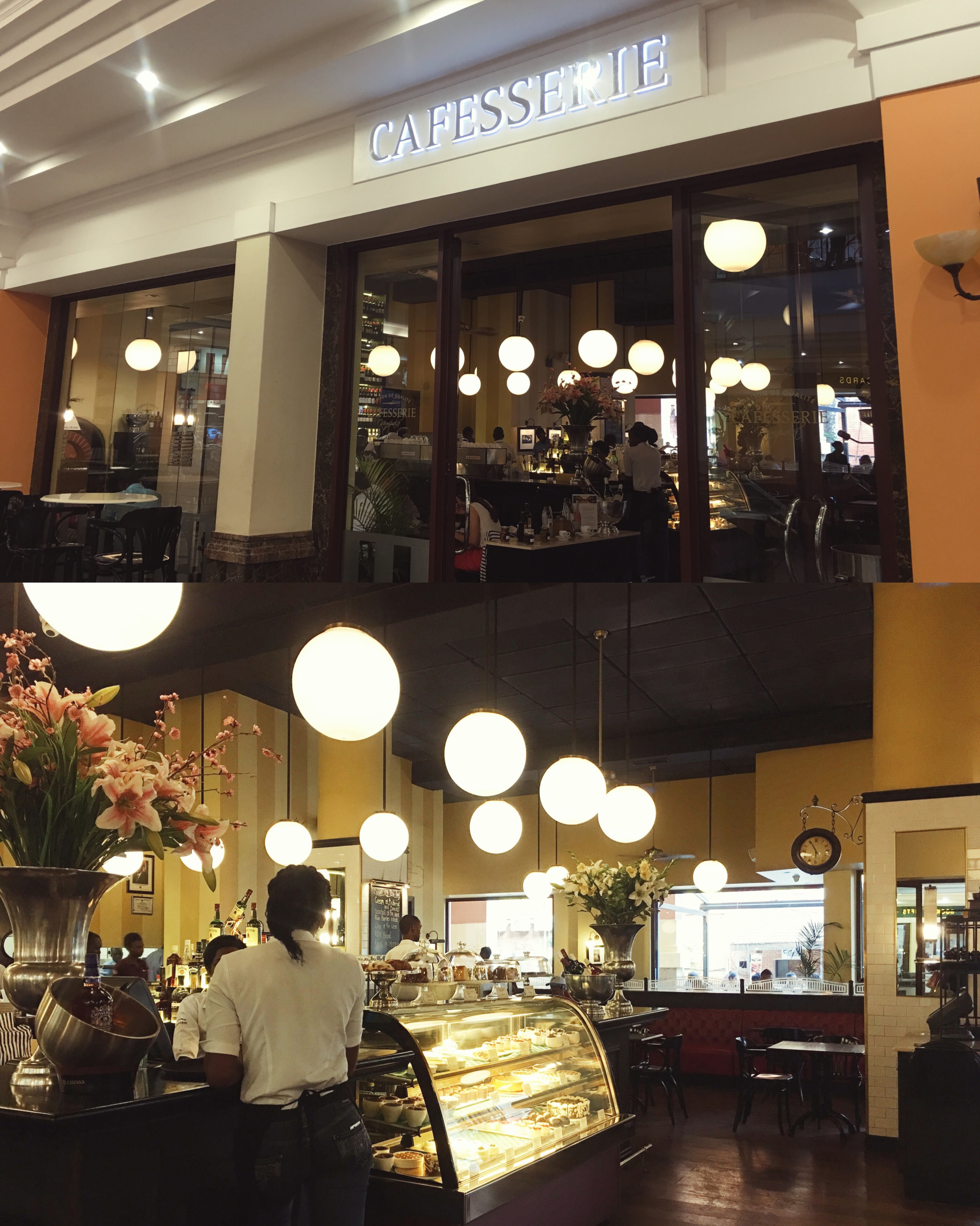 We happily opted for the patio so we could see everyone coming in and gossip about them (small town)…I'm joking. For some reason, cafés always have so much going on preparation-wise…coffee machines, smoothie machines, cutlery falling…it's all too crazy for me so I try to sit as far away as possible.
The waiter arrives. I asked for a Lemon and Mint juice blend. Contrary to the yellow drink I was expecting, the man placed a glass filled with green juice in-front of me. Now a lot of restaurants usually buy some commercially produced mint concentrate and add a few drops to lemonade but Cafesserie took the time to blend some goddamn mint leaves and the taste was so original. It tasted a little leafy, probably because it wasn't very cold, but it was good.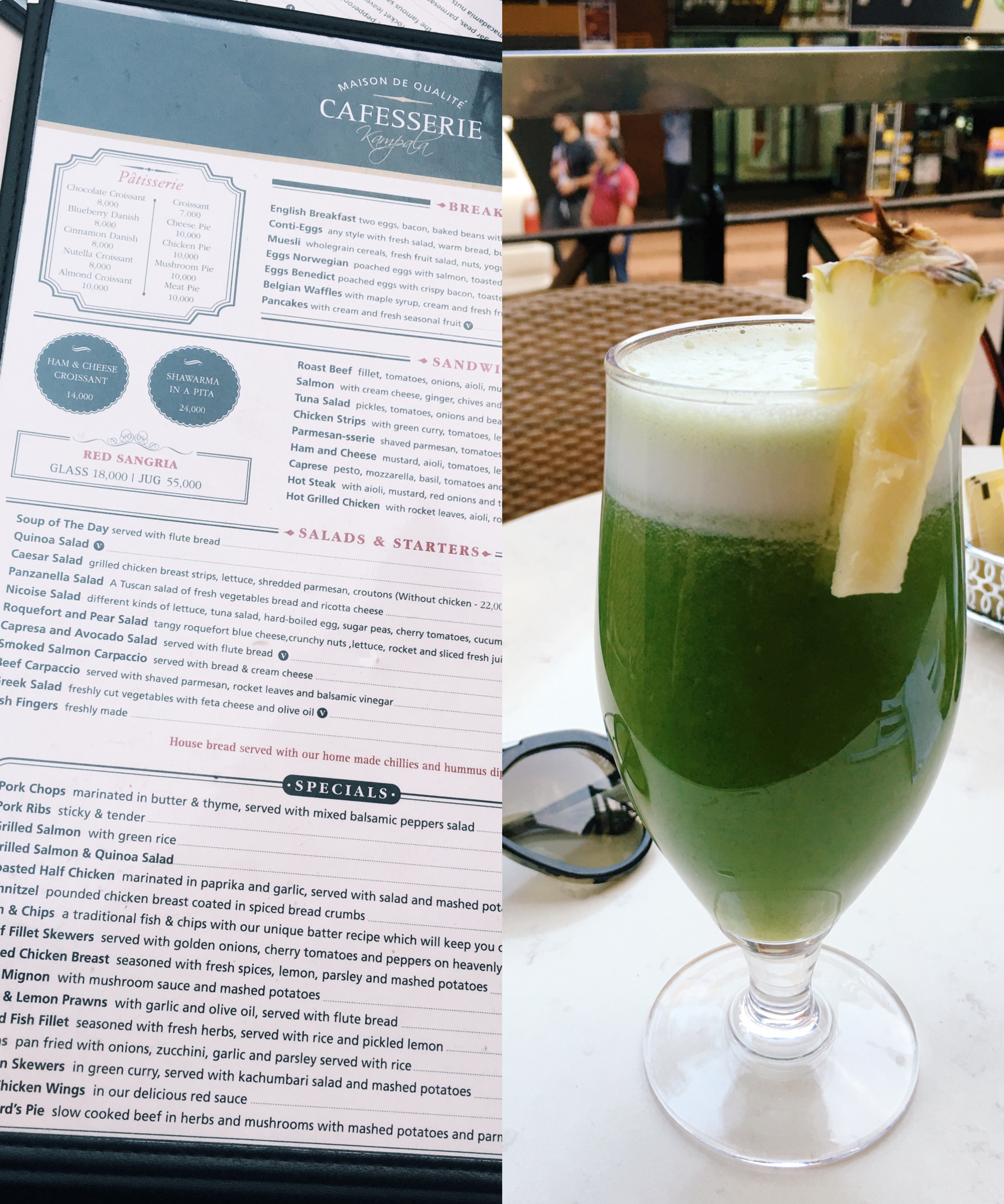 I ordered the Shepherd's Pie because I haven't had it in like 10 years. They describe it as slow cooked beef in herbs and mushrooms with mashed potatoes and parmesan cheese.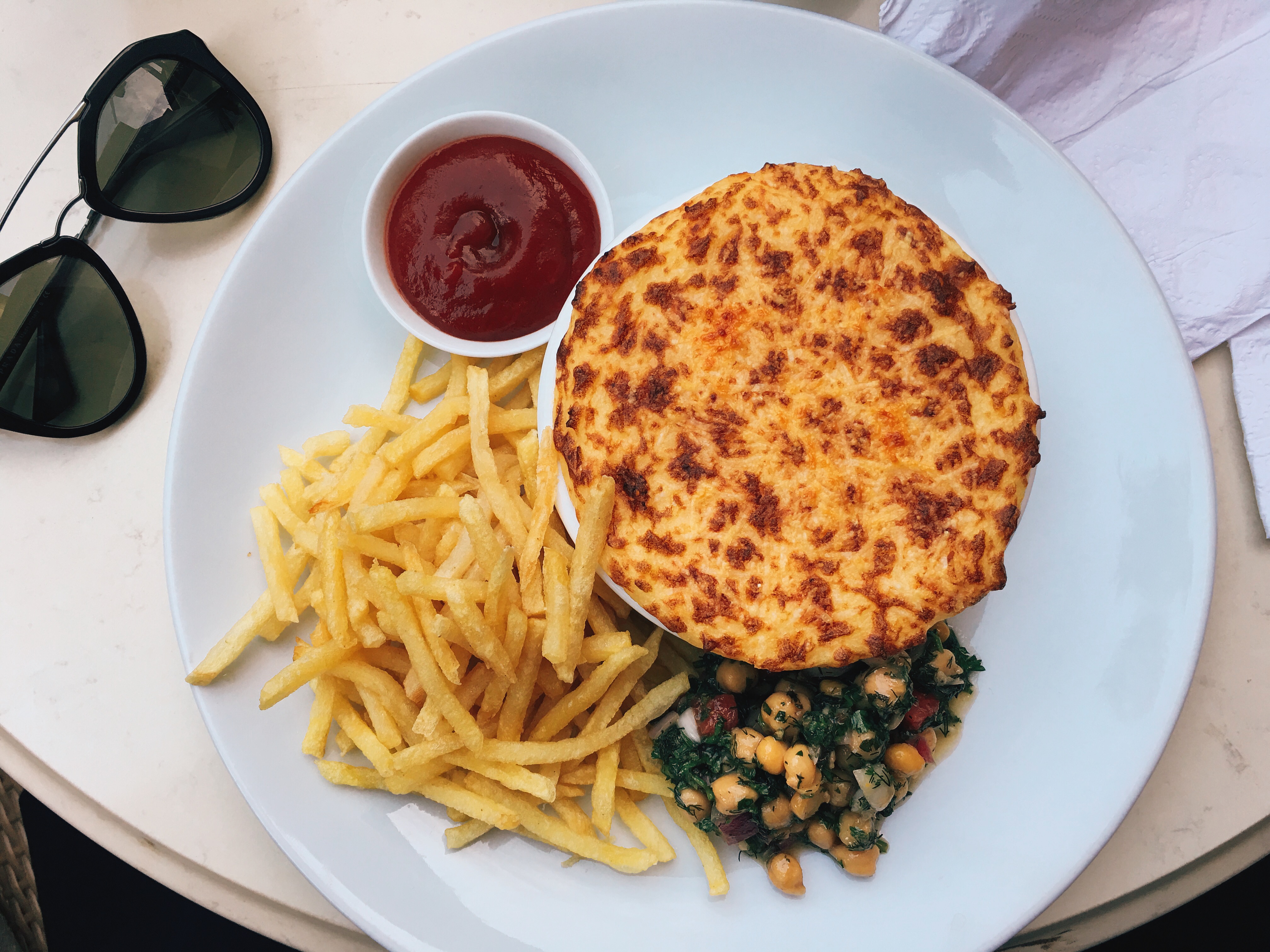 This is like the ultimate comfort food. I mean, you have beef, mashed potatoes and cheese…just saying. Okay, so the pie starts with meat at the bottom, then the creamy mashed potato with some cheese, and the mouth watering combo is sealed with a thin crunchy layer of parmesan. Make sure your fork has all three for full effect.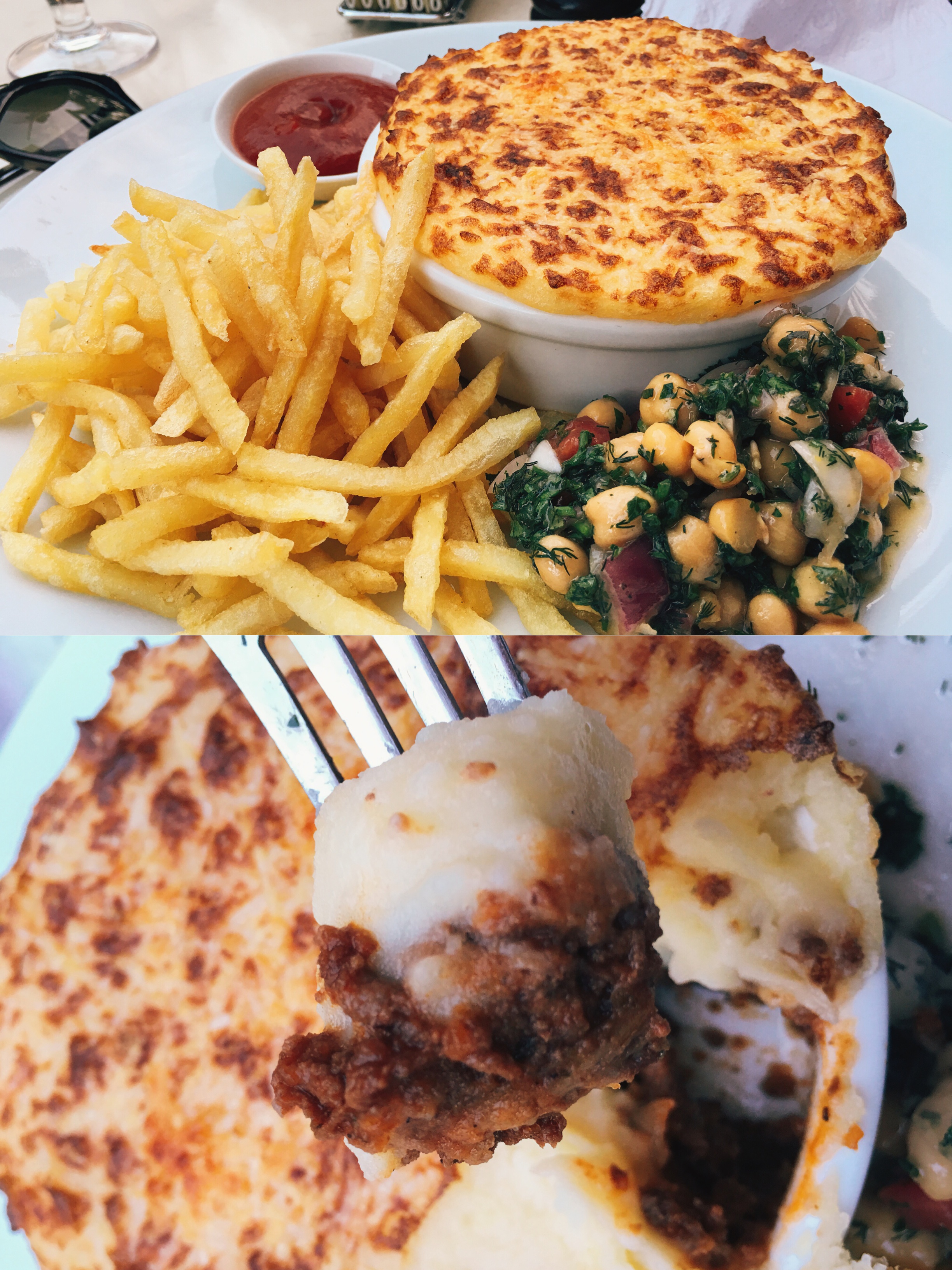 As if the pie wasn't filling enough, I had french-fries and chickpeas on the side. The fries are thin and crunchy just like I like them and the chickpeas are tangy and impressive. There was no way I was going to finish the plate by myself and then have ice-cream so Sheba put her weird cake aside and dug in too.
You would think that a café that is famed for its ice-cream has a special menu for all its flavors but no, at Cafesserie, you're at the mercy of the waiter's memory for flavor options. So once he was done rapping the flavors, I asked him to run-it-back and I stopped him on Mint, Pistachio and Hazelnut.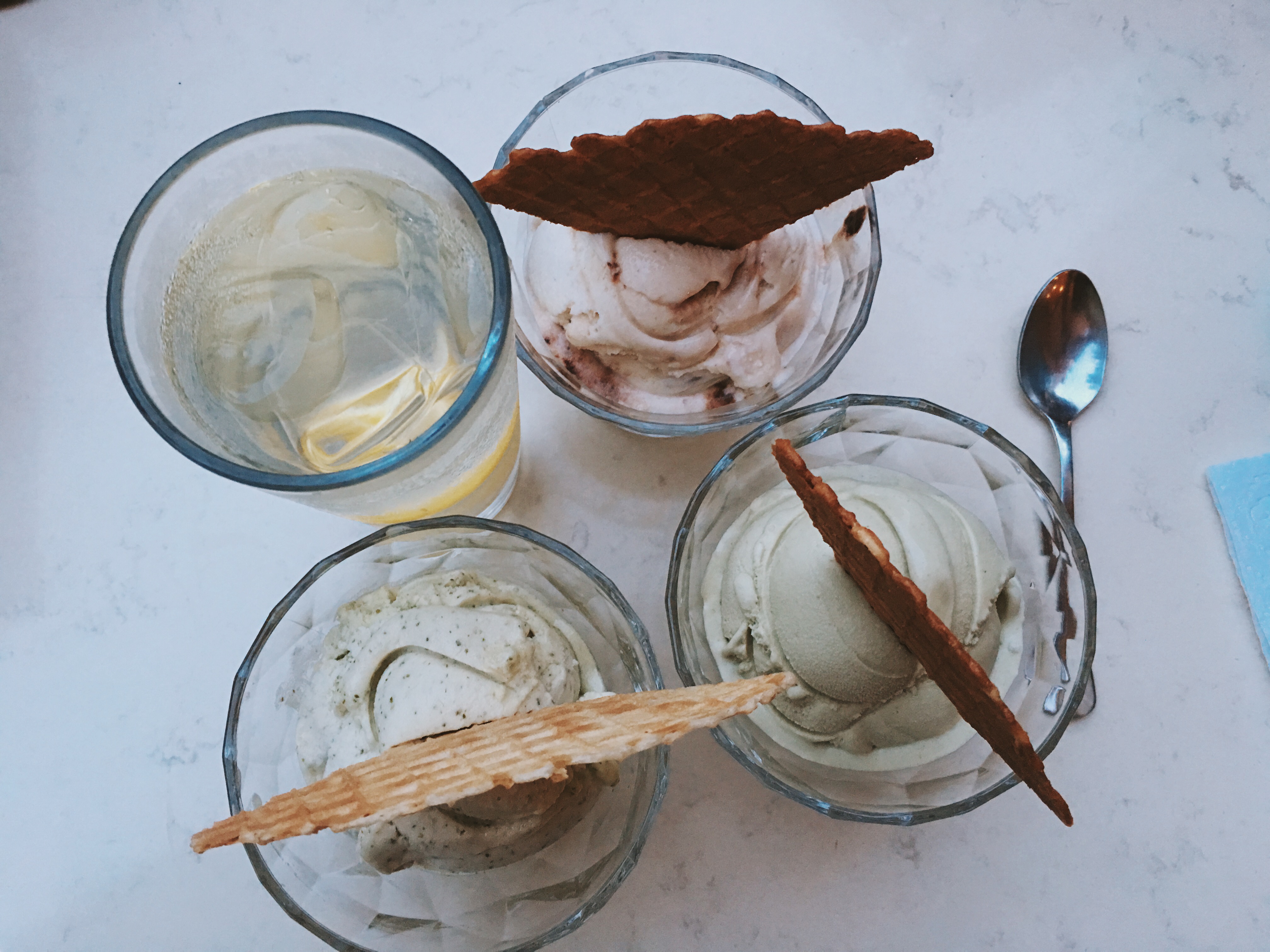 The mint was amazing. It's creamy and I promise it doesn't taste like toothpaste. Pistachio made me feel warm and happy inside…so good. The hazelnut was nutty as expected but very impressive too. Cafesserie does live up to the hype.
Location: Acacia Mall, Kampala, Uganda
Cuisine: French
Services: Reservations, Walk-ins, Waiter service, Patio seating
Specialties: Breakfast, Lunch, Dinner, Coffee and Drinks
Social media: Facebook
Prices: $$-$$$
Payment Methods: Visa and Cash
Hours: 8:00am – 11:00pm
Parking: Street and Parking Lot