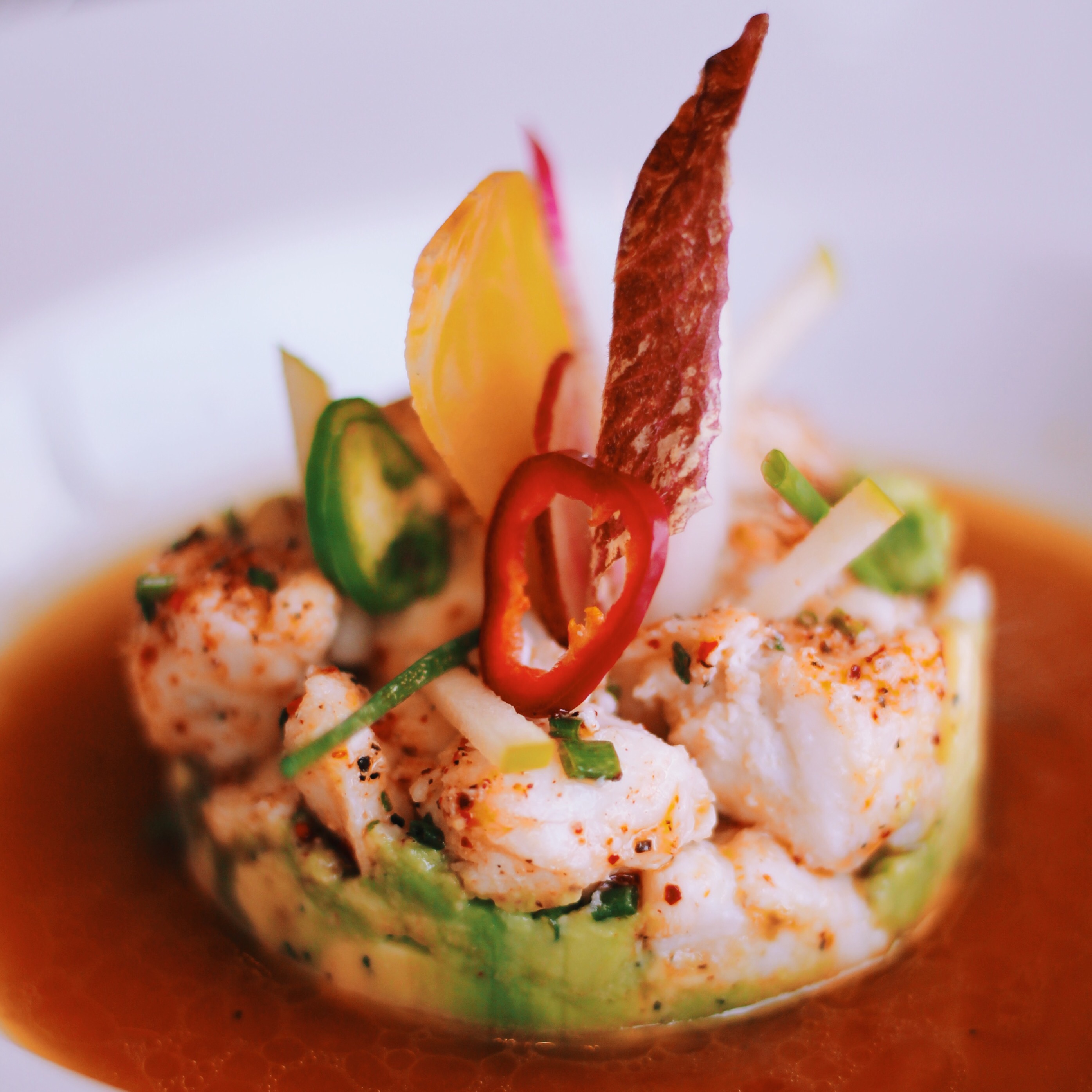 "I'm not really a sea food person," I replied with the utmost guilt after listening to the host glorify the Colossal Lump Crab Salad offered as an appetizer.
It was probably the word "salad" that had put me off a little, because as you know, I'm a meat person and every time I peruse through a menu, my eyes will only stop for the word steak or salmon and at the least chicken. The restaurant describes the dish as Black radish, avocado, cilantro, jalapeño and yuzu vinaigrette. The "fine" gentleman decided to give me some time to make up my mind about my selections and asked if I would like to have some sparkling water. I have been to a good number of great restaurants in Houston with a similar price range, but not once did I get offered sparkling water that I didn't have to pay for.
The Table on Post Oak is a trendy, fresh American restaurant and bar, not easy to find, but without a doubt graces the admired Post Oak Boulevard in the Houston Galleria-area. It has that traditional classy feel from the moment you step inside, with beautiful deep colored tones, bold accents, gorgeous flower arrangements, and a setting for the tasteful and sophisticated as you are introduced to the airy dining upstairs. As a first timer, it's easy to feel a little intimidated by the attention paid to class, but if there is one thing I love about Houston, it's that no matter how fancy a place looks, there will always be someone wearing cowboy boots, so you won't have to be the worst dressed person at the party…typical Texas.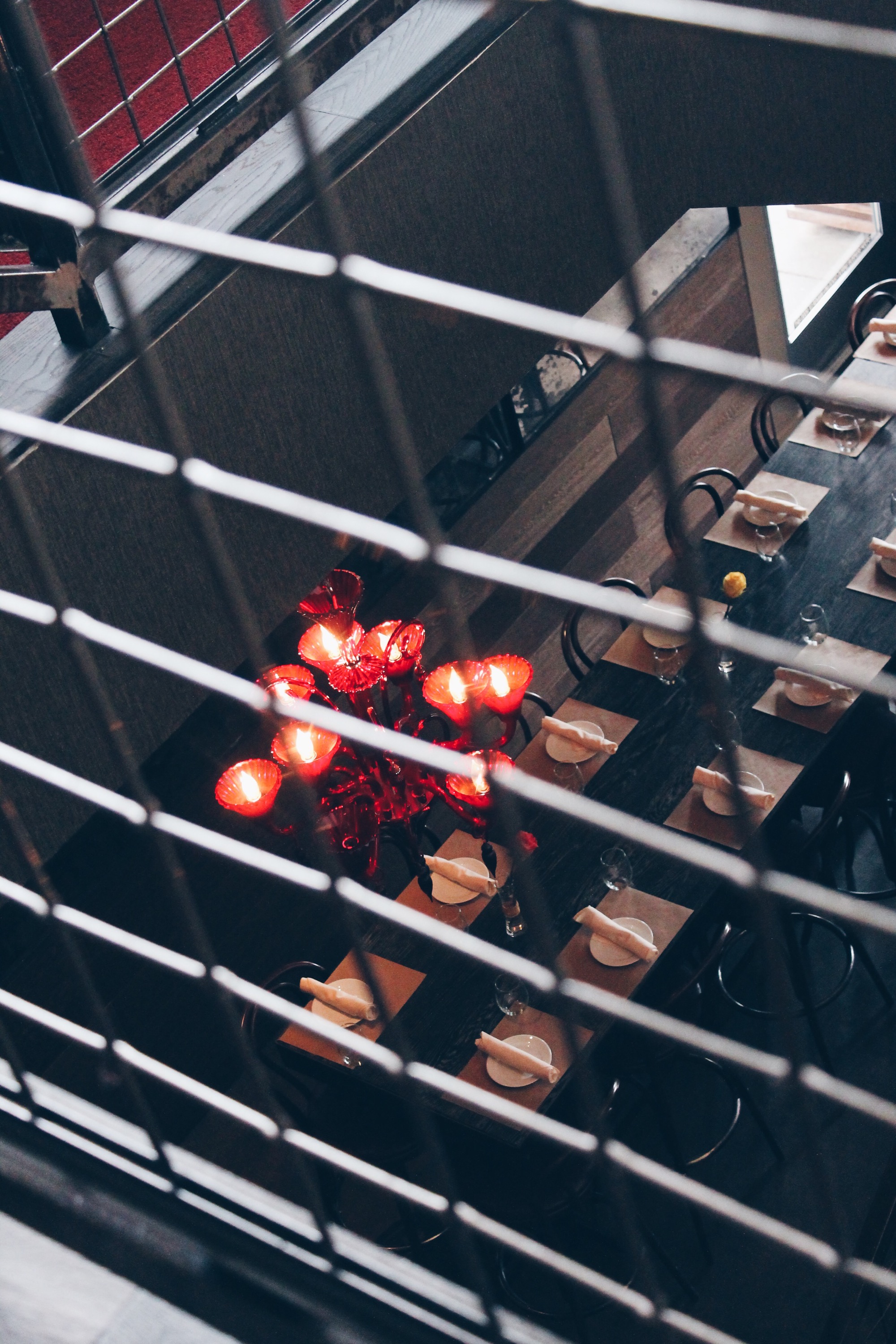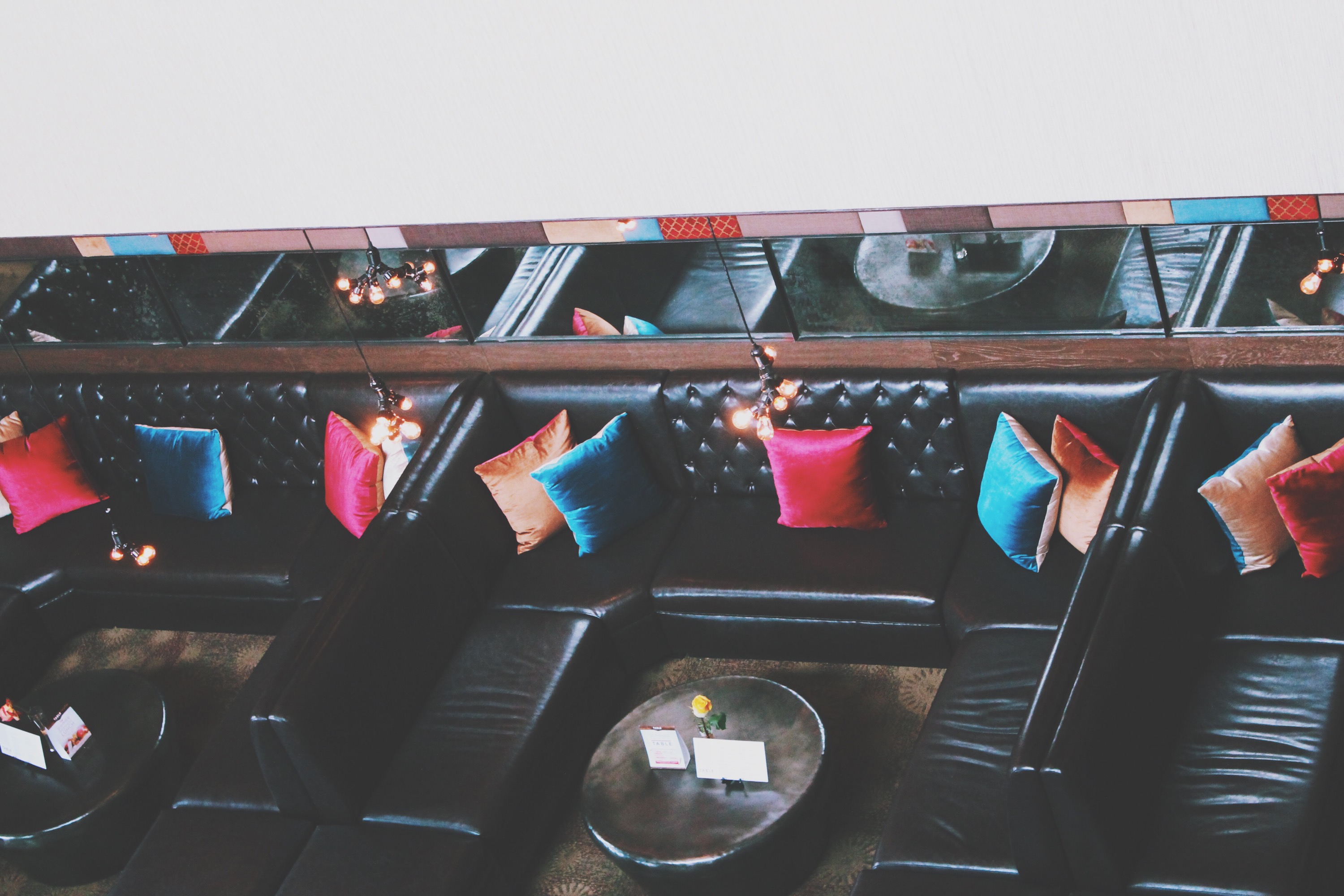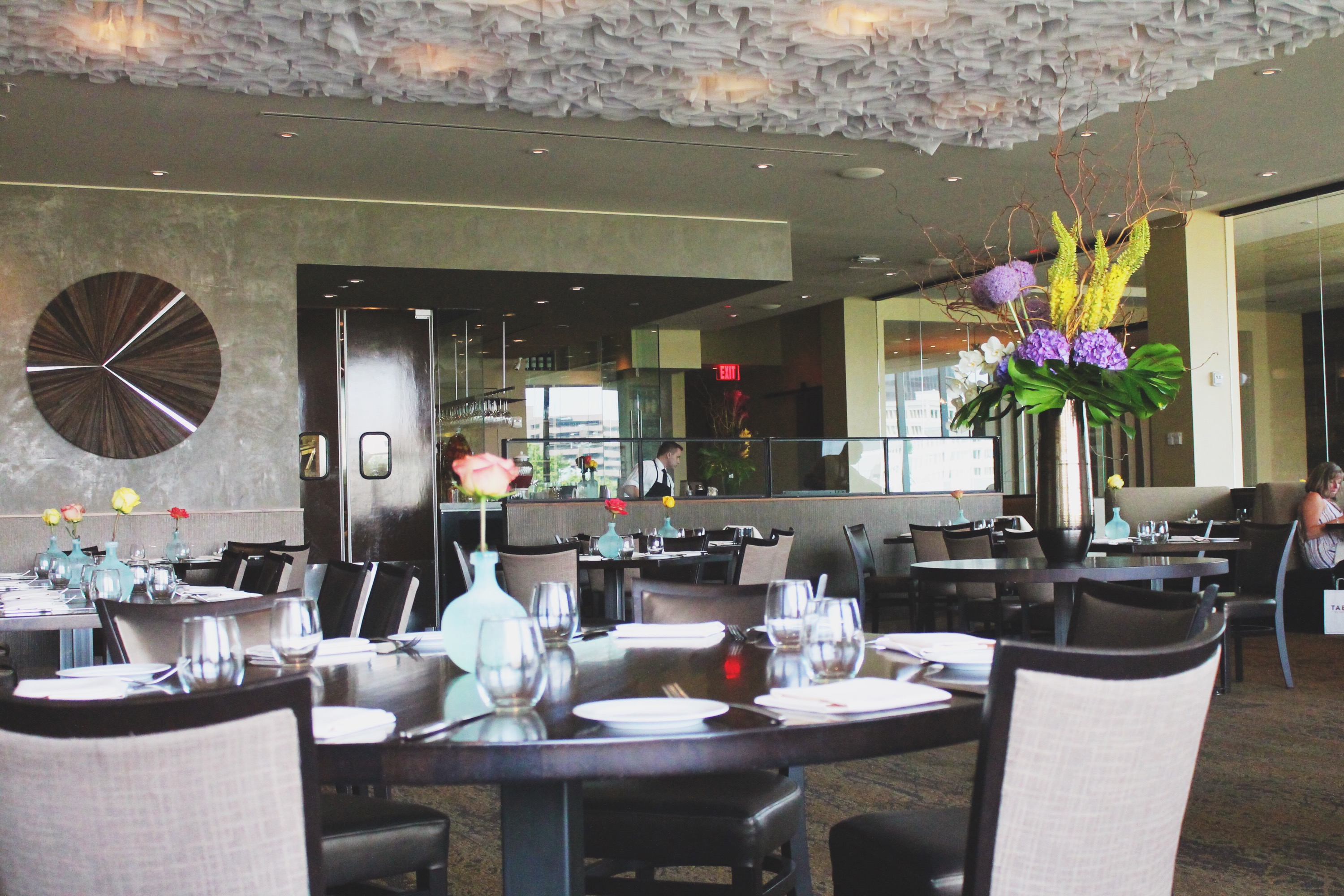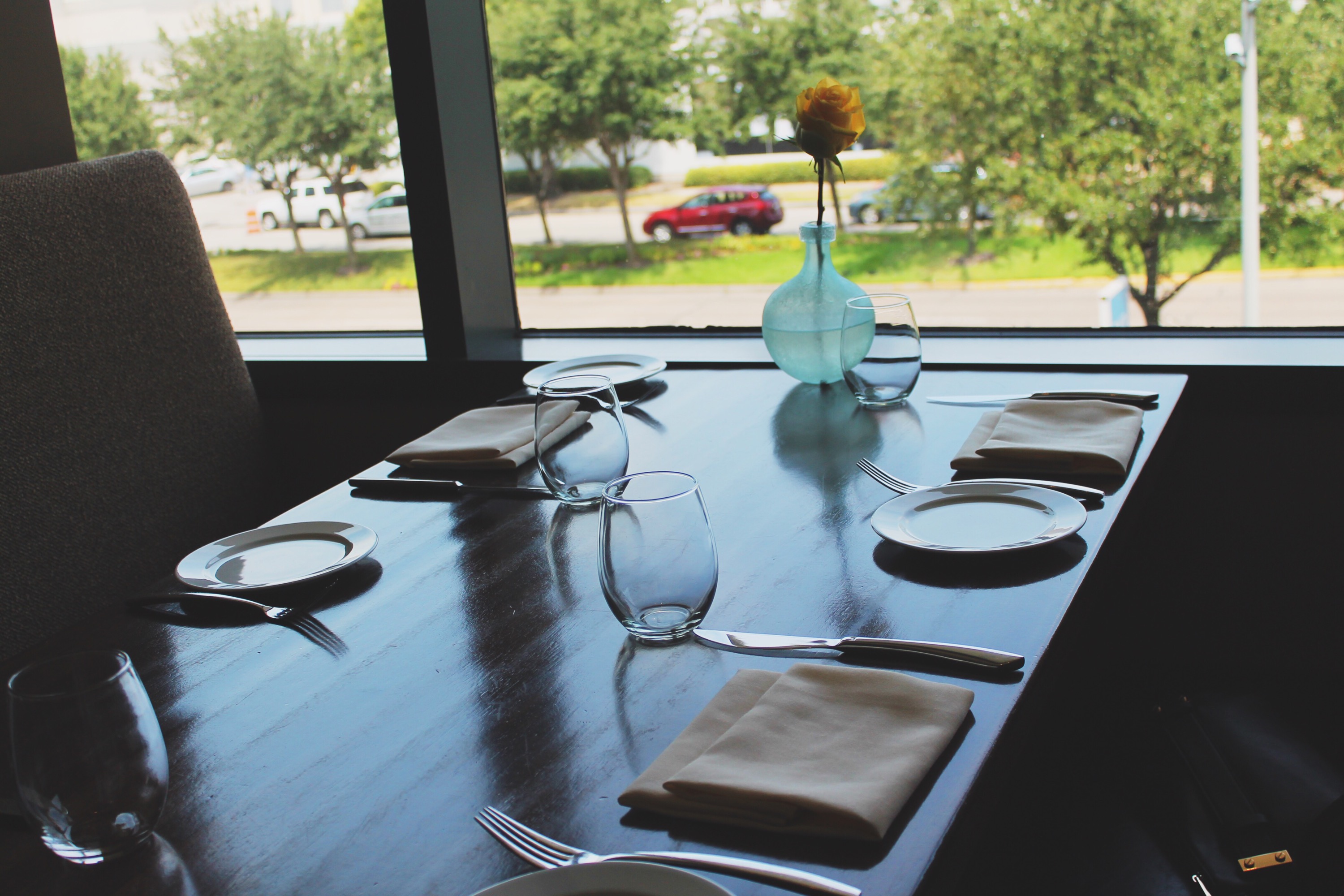 With only two choices of Tomato Cherry something and Table salad, I reconsidered the crab salad and finally decided that if I was going to give in and eat crab for the first time, I might as well do it in a decent place. As usual, I asked for the non-alcoholic drink options and settled for the Watermelon Agua Fresca. I have no idea what Fresca meant, but I knew I loved everything watermelon so I was sold. The drink is your typical watermelon juice, just a little softer…I wonder if they add a little water in it. Either way, it's still refreshing.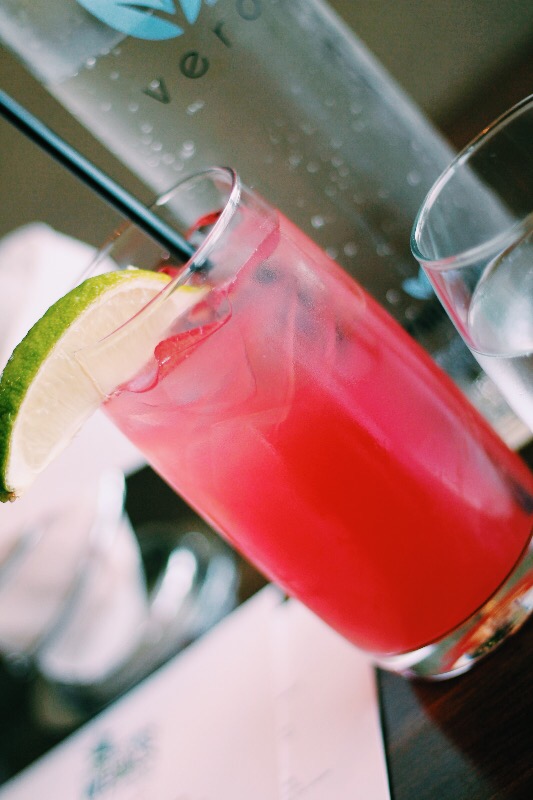 When the crab dish was placed in front of me, I didn't know what to do with myself. I had this deep fear of embarrassing myself if I had to spit it out. So I decided to start with the avocado and just a little crab. Why didn't anyone tell me that crab tasted a lot like fish? This is hands down the best salad I have ever had in my life! That little golden sauce you see around the salad is so tastefully tangy, and beautifully compliments the avocado with the "spiced to perfection" crab. Also, I think it helped a lot that the crab didn't come the way they usually serve crab meat…in a crab that looks like it's going to come alive and jump at you to avenge its death. I was beyond impressed!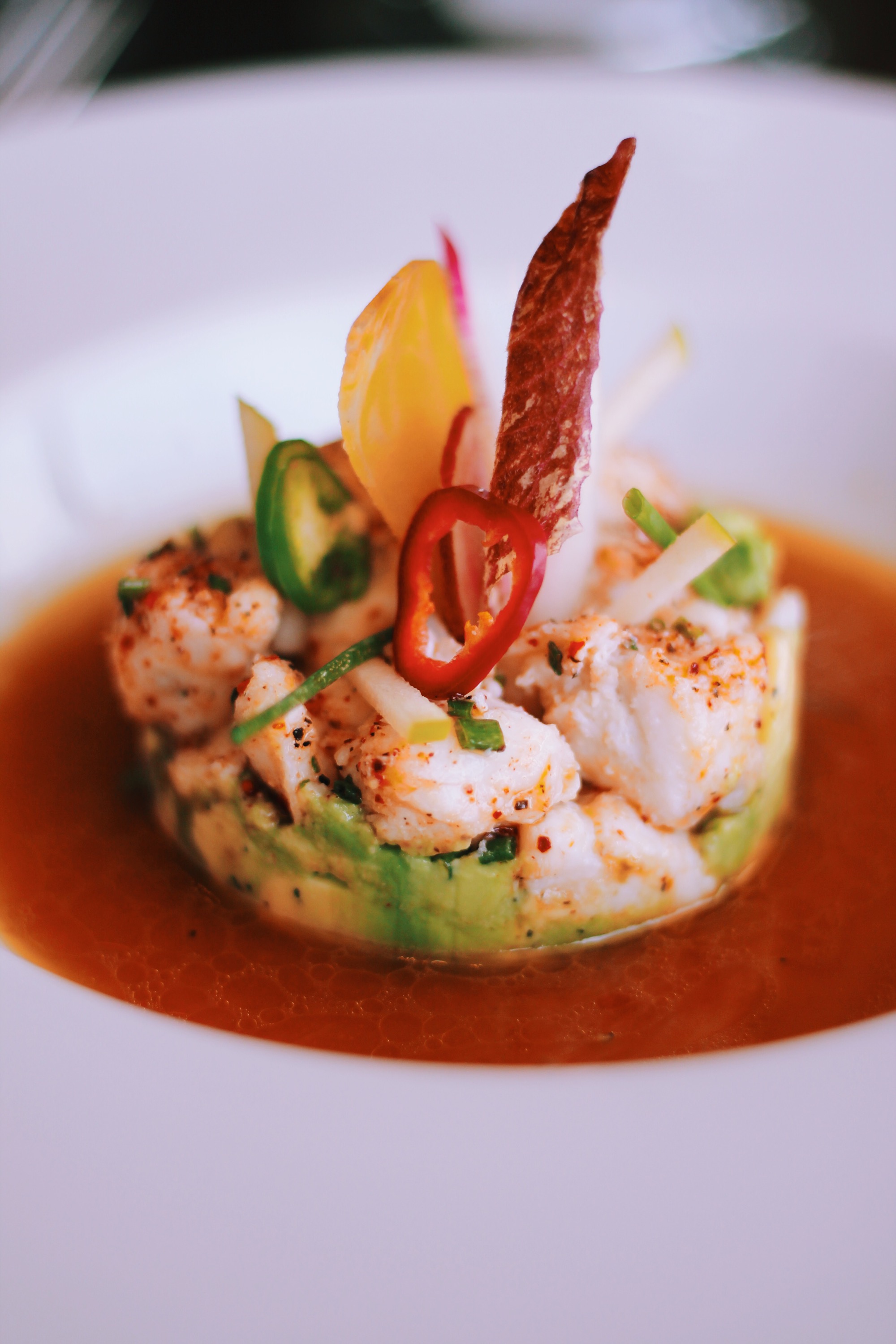 For my entrée I settled for wait for it…Steak Frites…(lmao, I'm not even ashamed anymore). The restaurant describes it as grilled hanger steak, French fries and peppercorn sauce. I'm no food critic so I might not break down the food lingo for you to perfection but hanger steak is usually the most tender cut on the animal and very flavorful. I can't quite point out what flavors were used (good job recipe hiders) but I loved that it wasn't too salty or too predictable. It's one of those meats that you simply let the flavor fill your mouth. Here's a fun fact, I had no idea what to do with the peppercorn sauce, but I "winged it" and poured it over my steak and from what I'm googling right now, I nailed it!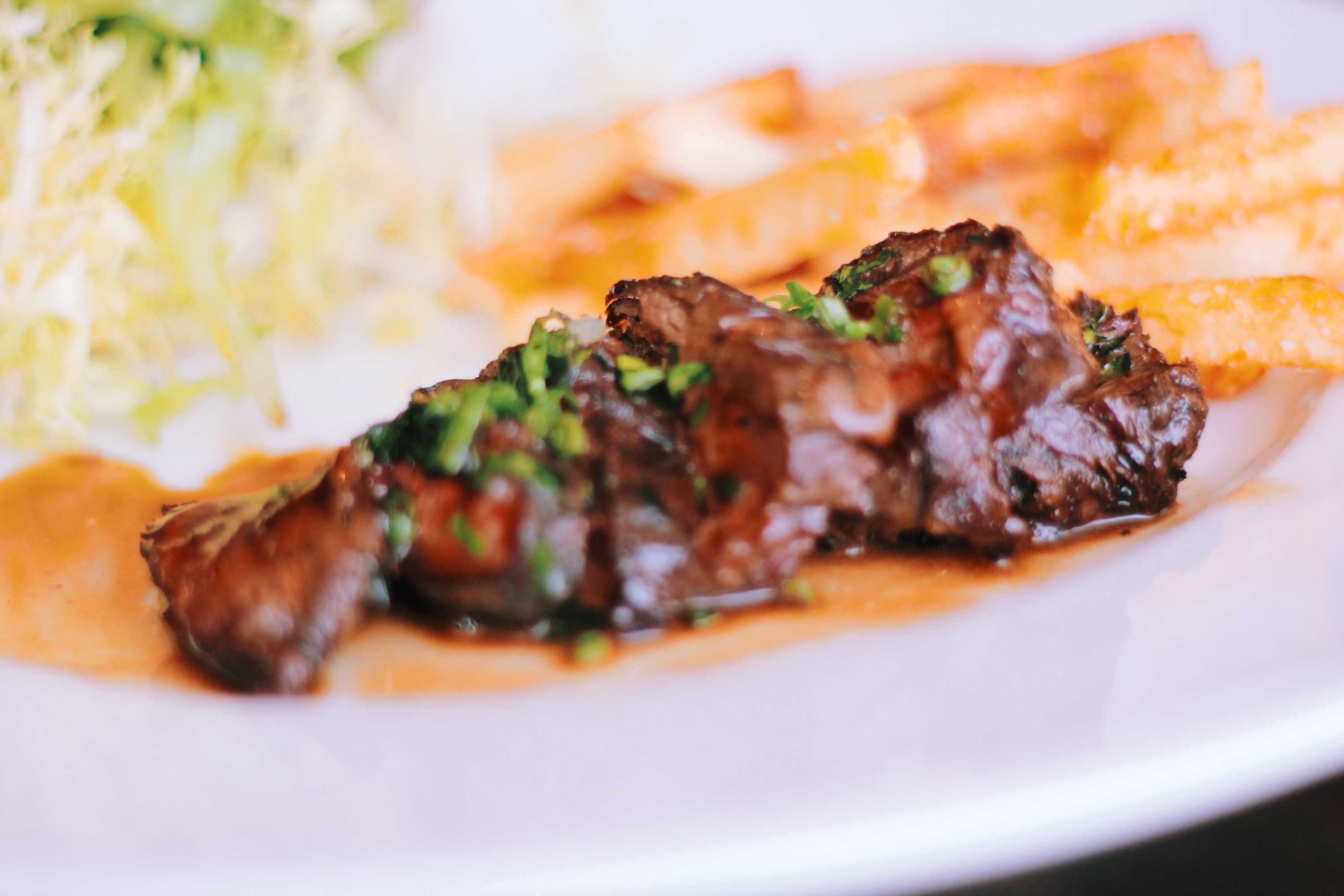 Ah dessert…aka the main reason I chose to eat at this restaurant. The Crème Brûlée Vanille and Madeleines were everything I have ever wished for in a crème brûlée. I just love how it was topped off with a coating of melted and then hardened sugar, that you had to crack into to get to the gold. Such a simple miracle in a little bowl.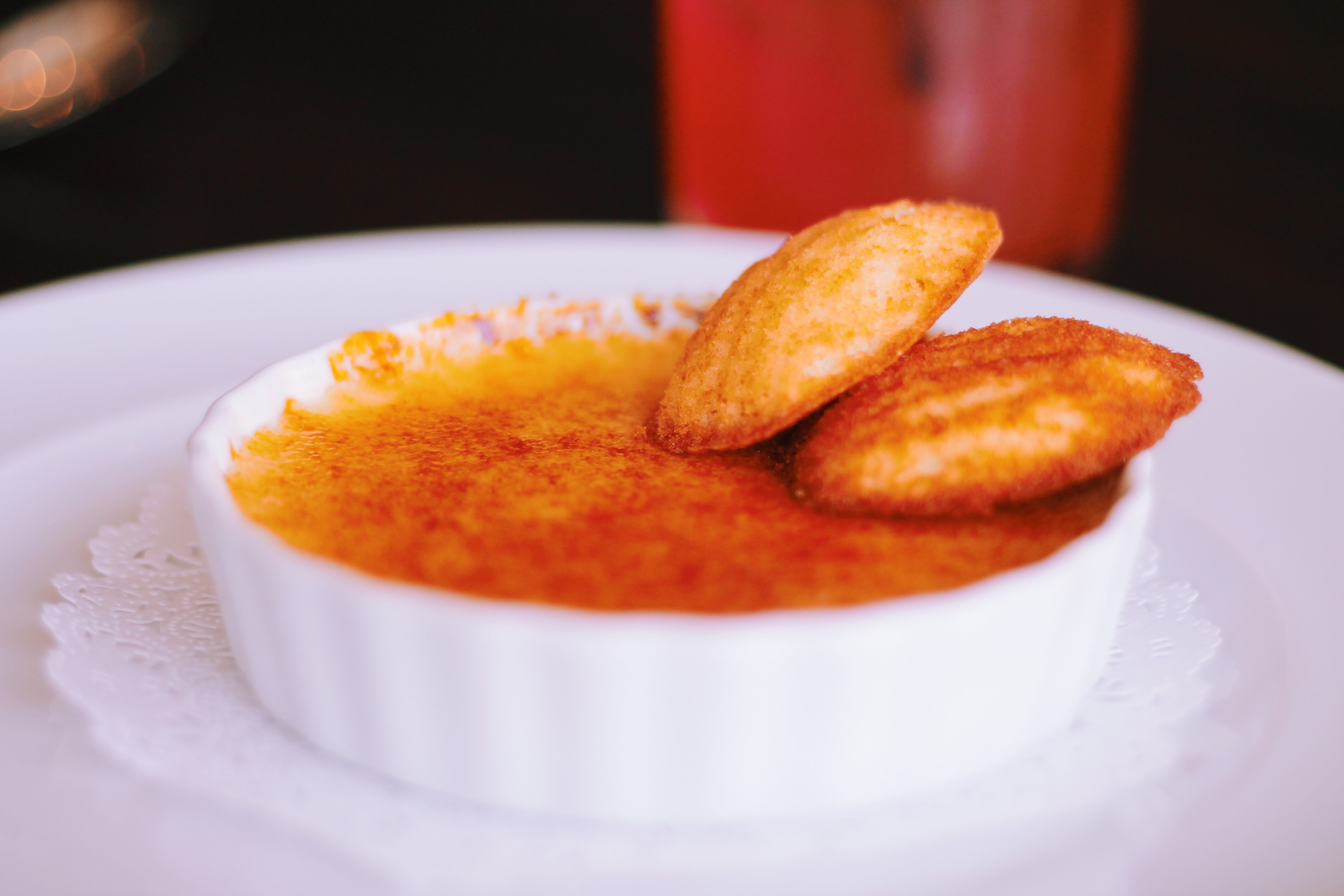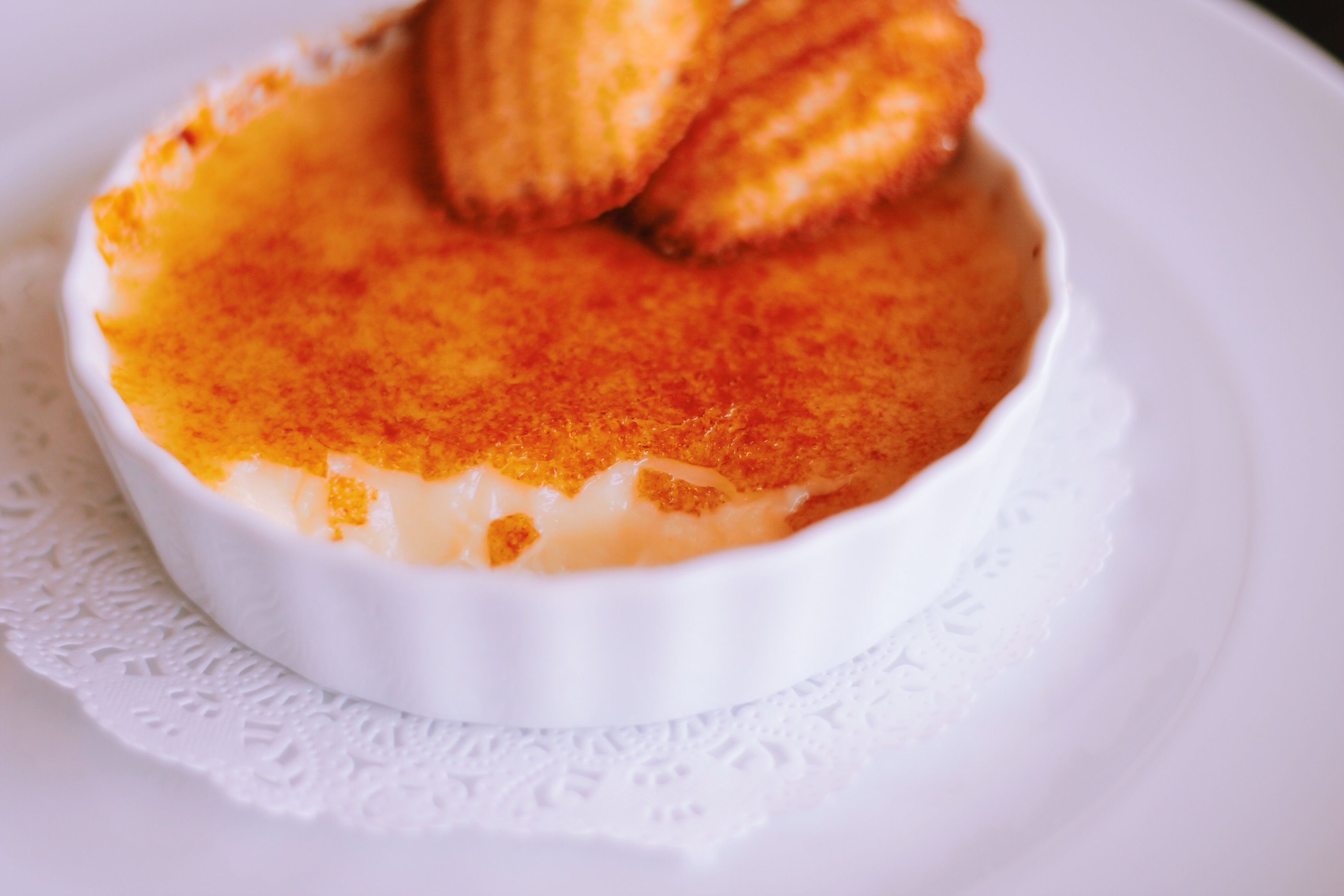 The Table at Post Oak has two levels. The first floor is more of a happy hour, socialize kind of situation and the second floor is more like the fancy wine and dine. I think of it as the kind of place you would meet the girl of your dreams over drinks and then propose to her over dinner in the same place you saw her for the very first time. The staff is amazing!!! Will, the Manager and the handsome gentleman that served me were so warm and welcoming. I came in feeling a little timid, I left feeling like I had been there 5 times. Truly a gem of the contemporary uptown community, a must try when in Houston.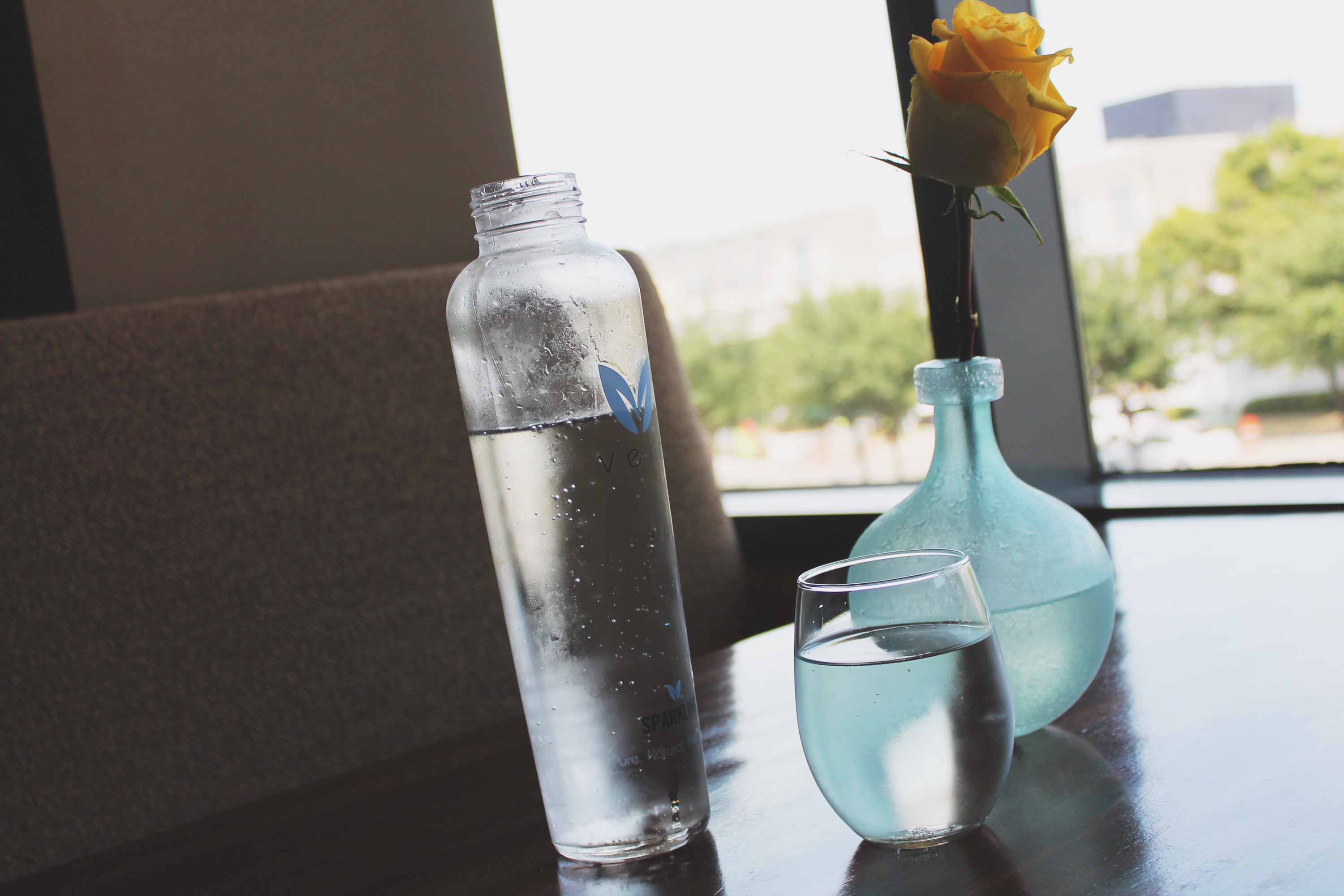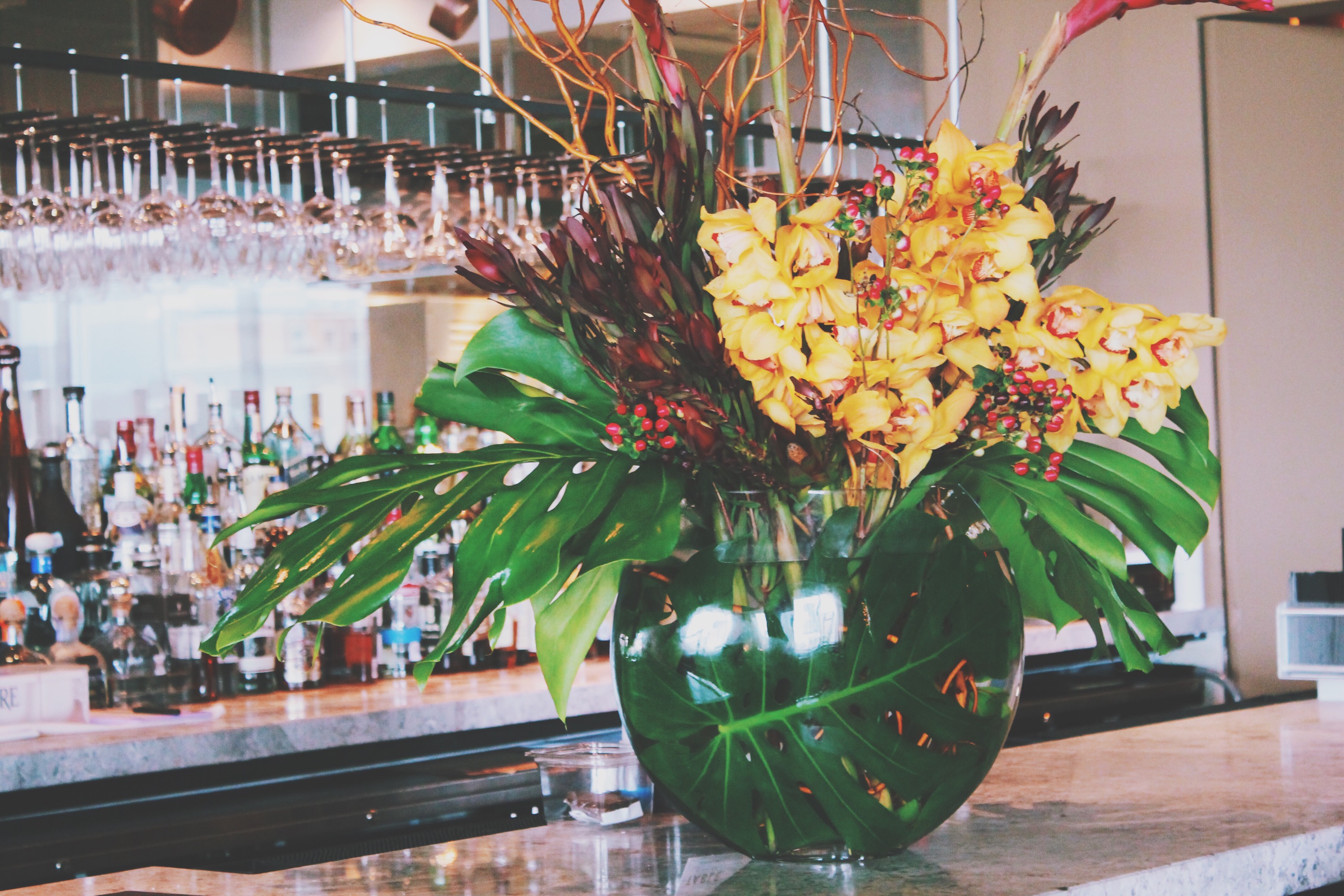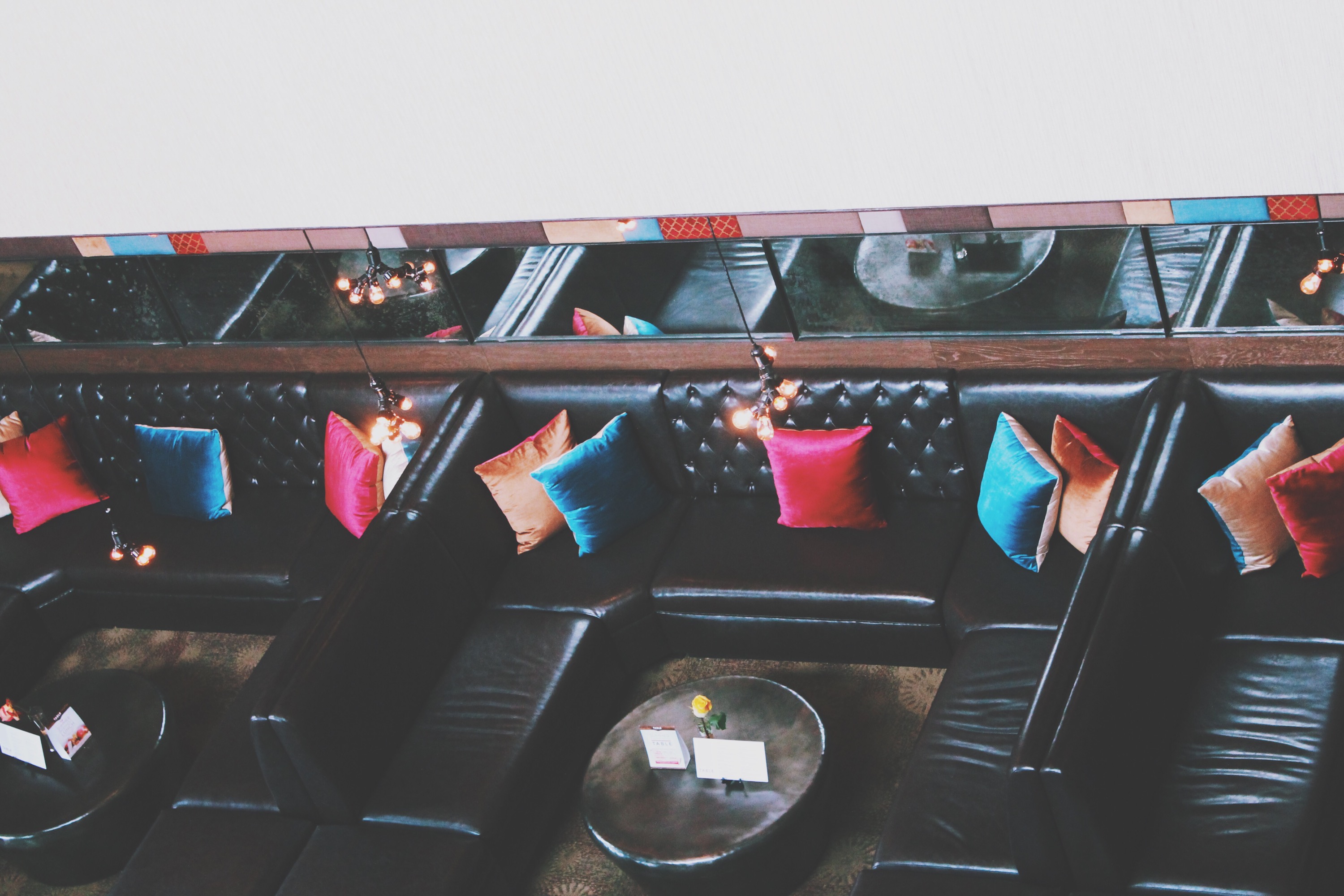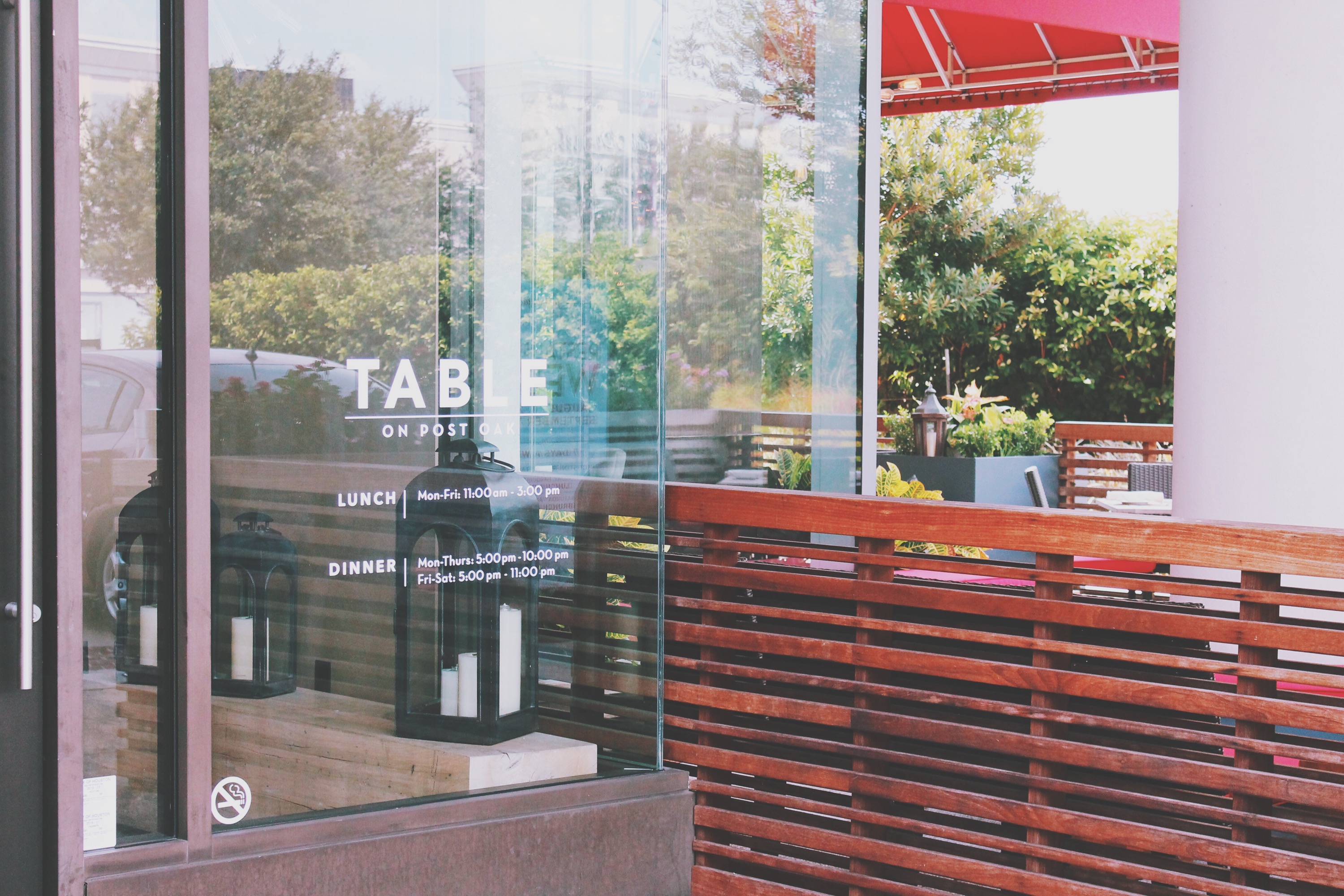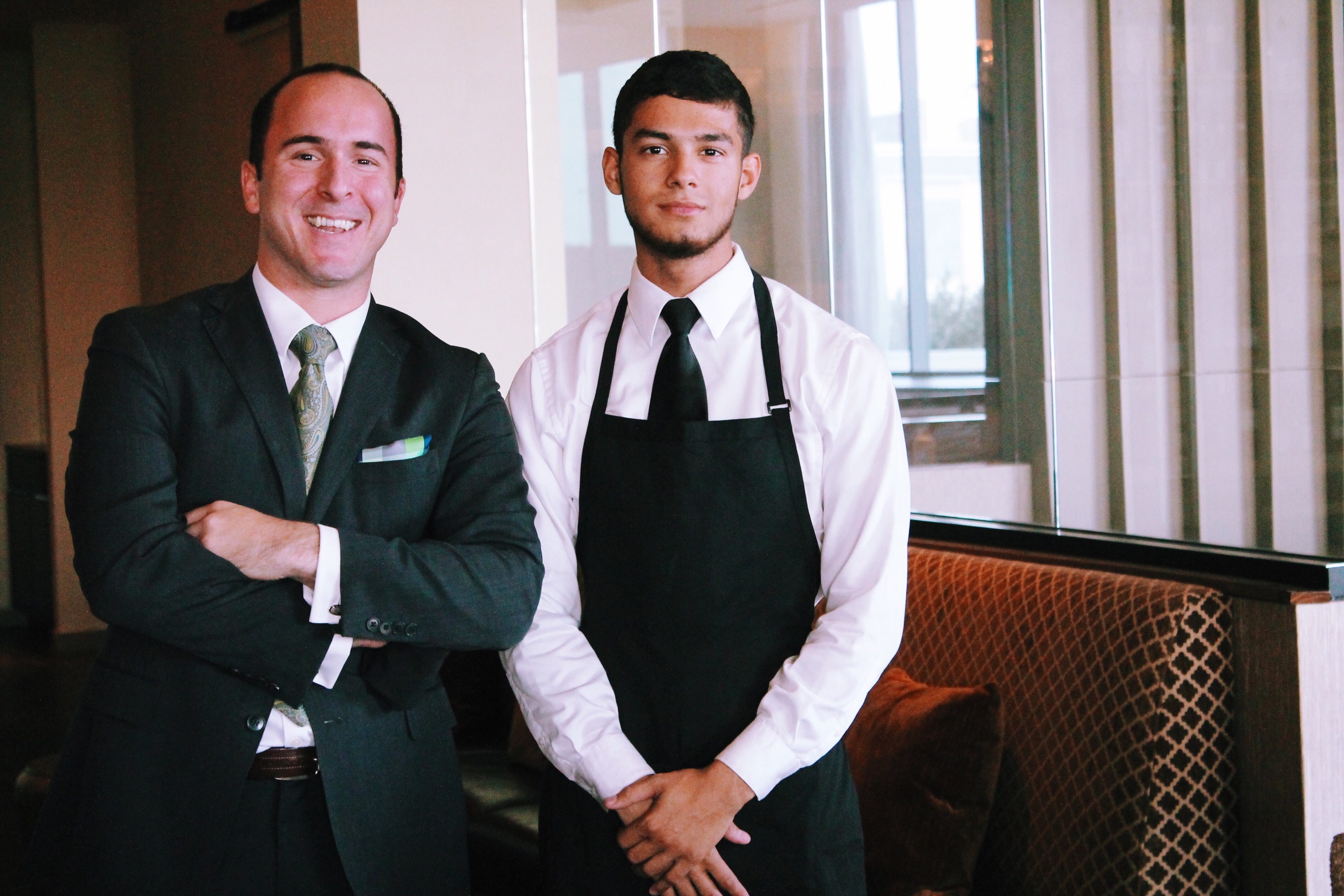 Location: The Table On Post Oak
Address: 1800 Post Oak Blvd, Houston, TX
Details:
$$-$$$
Lunch: Mon-Fri 11:00am – 3:00pm
Dinner: Mon-Thurs: 5:00pm – 10:00pm; Fri-Sat: 5:00pm – 11:00pm; Sun 5:00pm – 10:00pm
Bar closes when restaurant closes.
Credit cards accepted. Full bar. Complementary valet parking.