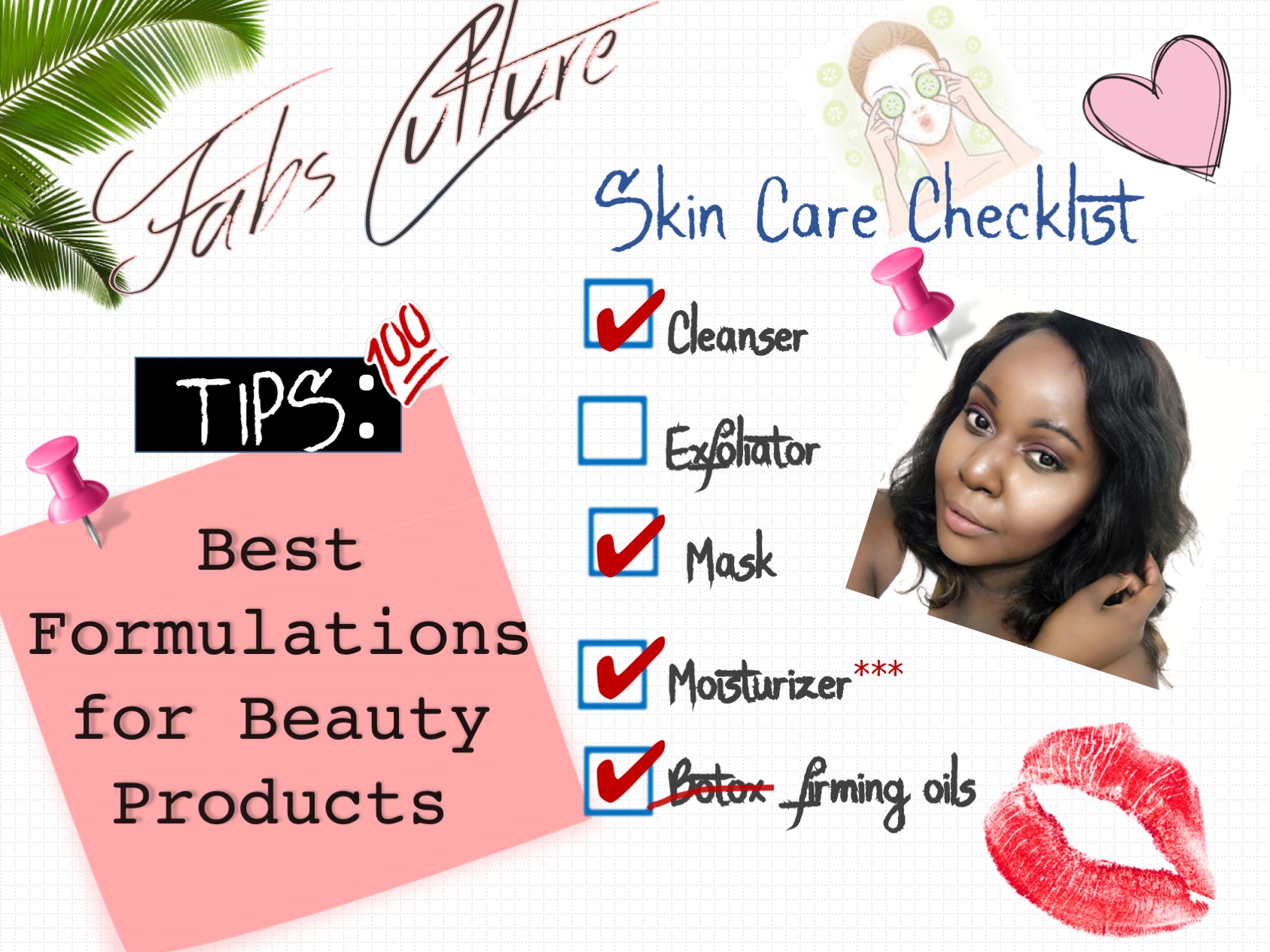 Beauty products are expensive and with something new on the market everyday, one can only wonder what to buy and what to leave out. Here's the thing, if you're like me and you like trying out new stuff, the good part is that even though a beauty product could have a shelf-life of up to six months, daily usage will make it last for about three months.
Different products work better in specific formulations so I've compiled a list of the formulations that will make the best use of each beauty step, plus my recommendations.
Face wipes
Often overlooked but very important in reducing the burden of your cleanser. Face wipes are the first step in cleaning your face and will remove most of your makeup and dirt so that your cleanser can focus on your skin rather than remove makeup.
Recommendation: The Sephora Collection Cleansing & Exfoliating Wipes – Charcoal are very popular for a good reason. They are two sided with one side working as a makeup remover and the other side working as an exfoliator.
Cleanser/Exfoliators
Cleansers and exfoliators clean and remove dirt. In all your beauty regimen, a cleanser will spend the least amount of time on your face, so don't bother with brightening and toning cleansers. Same goes for an exfoliator. Focus on one that says "dirt or make-up removal".
Recommendation: I am obsessed with the GLAMGLOW YOUTHCLEANSE™ Daily Exfoliating Cleanser because it's basically a cleanser and exfoliator in one. It dissolves makeup and removes dead surface cells. It starts off as a mud exfoliator, and when you add water it forms a lather to wash off makeup and dirt.
Mask
A mask spends 10-20 minutes on your face, so it's a great option when tackling specific skin problems. I recommend using a mask for pore-cleansing because masking is the only chance you'll get to detox your pores (a cleanser doesn't give enough time). Clay and charcoal masks are great for pore cleansing when used 1-3 times a week, and can be alternated with another mask to tackle issues like discoloration or dryness.
Looking for Crazy and Wild Truth or Dare Questions? The game of truth or dare is well known and popular among teens and adults. Best Truth or Dare Questions The popular party game Truth or Dare – instructions, rules and ideas and lists of truth questions and Dares for kids, adolescents
Recommendation: Origins Original Skin™ Retexturizing Mask with Rose Clay and Too Cool For School Egg Cream Mask for hydration and brightening.
Read This: Five tips to your best skin
Serums and Peels
This formula is the heart of all skin treatments. Serums and peels easily absorb into skin pores so they offer effective results. Use a serum to tackle your main skin problem like redness, discoloration, acne, anti aging and dullness.
Recommendation:  Dr. Dennis Gross Skincare Alpha Beta® Universal Daily Peel works wonders every time.
Moisturizer
Use moisturizers for hydration. Moisturizers complement serums and peels. They spend the most time on your face so I would recommend using a moisturizer with SPF.
Recommendation: Belif The True Cream Aqua Bomb is my all time favorite because it's oil-free and sips through pores effectively to give your face a plump look. Another good one is the Fresh Lotus Youth Preserve Face Cream with Super 7 Complex.
Oils
I especially love using face-renewal oils at night because skin cells are renewed while we're asleep. Natural oils like organic coconut oil or argan oil are also great affordable options.
Recommendation: Drunk Elephant Virgin Marula™ Luxury Facial Oil and Fresh Seaberry Skin Nutrition Booster are my favs especially when I have ignored my skin for a while.
Follow me on Snapchat (Buba Fabulous) to see short reviews and unboxing of beauty products and shopping hauls.
Happy Christmas…Buba.
Read This: My Day-time Routine and My Nighttime Skincare Routine