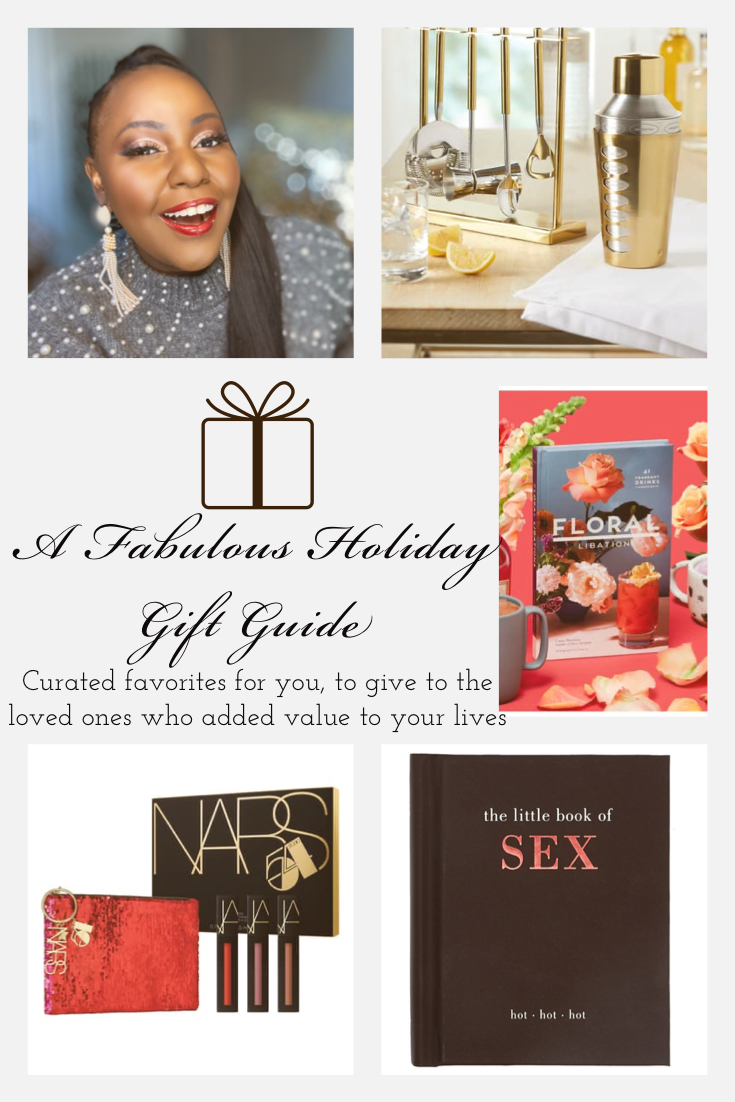 I once gifted an old flame a set of shower gels and lotions and the first thing he said was, "So you think I smell?" I personally gravitate towards scents and smell, and in my thinking, it was a thoughtful gift. He thought otherwise…or maybe he was being funny—I'll never know.
This year, I wanted to personalize my favorites for you, to give to the loved ones who added value to your lives in 2019.
So, here's my (millennial friendly) Fabulous Holiday Gift Guide.
The People Who Made You Feel Safe, Loved And Valid
The ones who was there when you were down and assured you everything would be okay. This copper plated tea kettle is total kitchen-candy. They'll think of you whenever they make a hot cup of tea to warm up.
The One Who Cheered You On
I haven't met one person that disliked Sol De Janeiro's Bum Bum Cream. The salted caramel, pistachio, jasmine and vanilla notes are is beautifully addictive, while the the cream itself is deeply moisturizing. The carnival shimmer set includes a candle with the same notes.
Your Work Bestie
You probably sit within an arm's distance of each other. So if you're lucky enough and they keep this beautiful soy-wax candle at work, you could benefit from the frangrance 😉 too.
For the Kiddos
Buy your nieces and nephews the gift they didn't know they wanted. James Corden turned his popular Late Late Show segment, Carpool Karaoke into a game with the Carpool Karaoke Microphone. Don't forget to apologize to the parents of the kids you bought this for though…lol.
The One on Their Wellness Journey
That one friend who always posts their herb recipes on the gram will love this thoughtful collection of "Oprah approved" turmeric blends. Turmeric has multiple health benefits that I listed here.
The One Who Just Moved
Everyone has their own taste in home décor, but a good coffee-table book will always be welcome. The 'Floral Libations' Recipe Book combines fashion, food and the beauty of flowers in a book that will teach anyone how to make one of a kind cocktails. And if it's a guy, they will love this book that is a collection of sneakers.
The One Who Got A New Job
This set of standing pens will add a classy touch to any work-desk.
The Beauty Obsessed
They'll probably love you more if you just give them a Sephora gift-card, but if you must, This set of lippies works on any skin-tone and this Nars lipstick formula is one of the best lightweight, matte formulas I have tried. The set comes in the trendiest festive bag you ever saw.
Your Friend Who Travels A Lot
It could be for work or that they're seeing the world. Either way, they'll thank you for this universal travel adapter that can work in more than 150 countries.
The Person You're Willing To Spend All Your Money On
Erbody and their momma could use some new headphones. If you love them like that, give them the gift of sound in style with these Bose® headphones.
The One Who Got Engaged
Secure your wedding invite with this cute but steamy nightstand accessory, the Little Book of Sex.
The One Who's House You Pre-Game At
Be a thoughtful friend and gift them the gift that will keep on giving…you dranks. This recipe cocktail shaker is lovely and functional with the recipes of popular cocktails engraved on the shaker.
Hope you're enjoying the Holiday Season.