Ayyy it's week 4 of the Style Week series!!!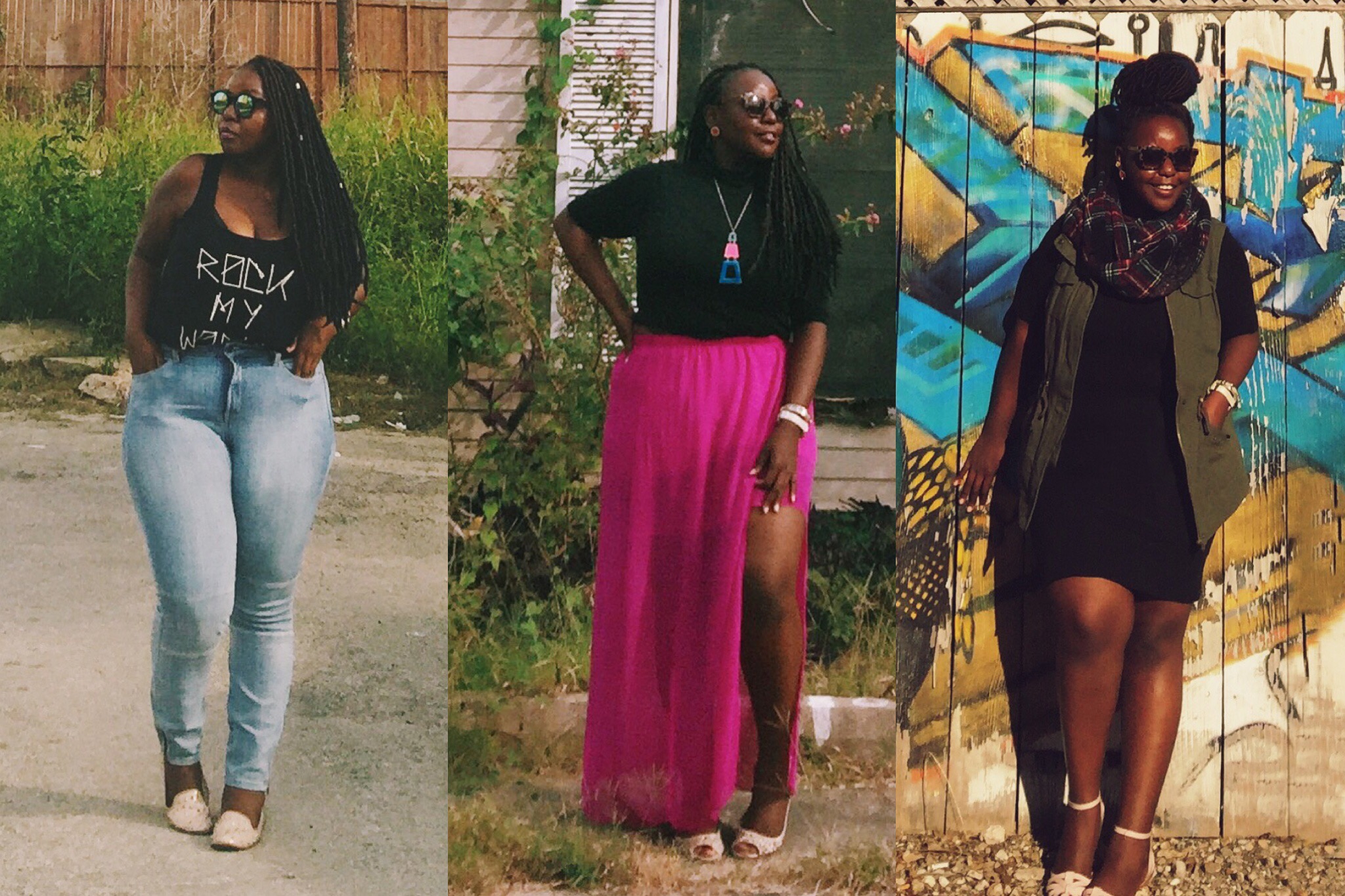 Monday
Can I just say that I'm one of those people who will wear whatever I want despite what weather we are in…except when its freezing cold then I'll have to wear a coat over my tank top.
Case in point, it was like 85 degrees this day but I was feeling my Betsy Johnson scarf (purchased at Macy's) so I wore it…My clothes…My rules. The black dress (from H&M) underneath the cargo vest serves many purposes. It has worked as a party outfit, a Sunday movie outfit, and because I like it so much, for this specific day it was a gloomy Monday pick me up (oh yea, there are some days when the only reason I'm cool with leaving my bed is cos I get to dress up).
I think they call them cargo vests and I'd like to call mine that, except for the fact that it doesn't have that many pockets. Also purchased at Macy's, it sort of has a khaki feel so it's light. The shoes from Steve Madden may not be so clear but no worries, they will make another appearance.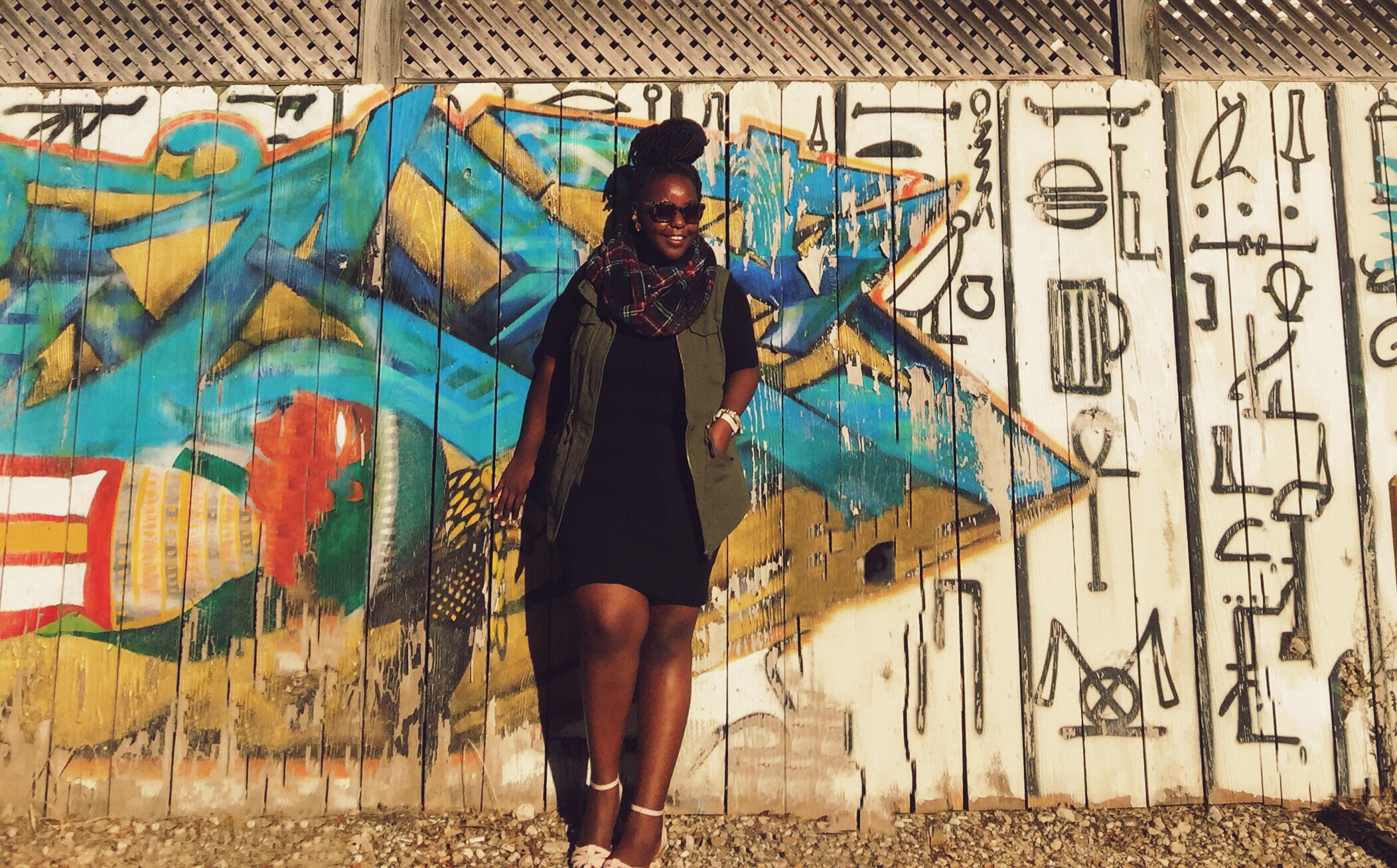 Tuesday
My Outfit of The Week! This is the only long skirt I own and as you can see, even it has a long slit, not to mention it's a see through…lol. I usually save this skirt (purchased from TJ Maxx) for the weekends but like I mentioned earlier, My clothes…
I especially love the magenta color of the skirt, such a pretty pop to these fall clouds. The turtle neck top is the same one from last week's Monday Outfit…see here. This time however, I made it a crop top…don't ask me how…I'm very creative okay? I accessorized with a drop necklace from Forever 21 and my Old Navy peep toe sandals.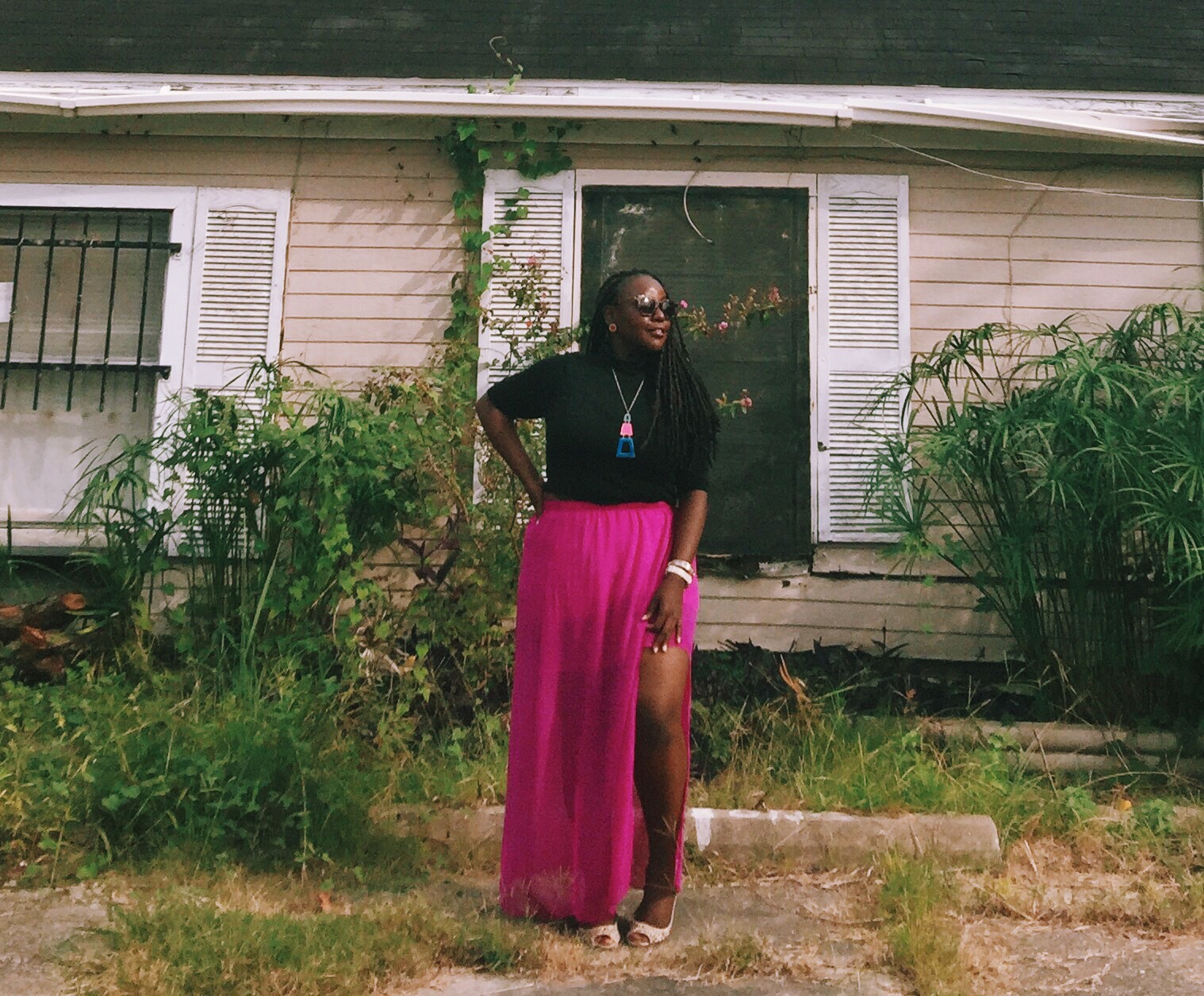 Wednesday
I have never been the biggest fan of light blue jeans but I love this brand from NYDJ. The label claims that the jeans have a 'Hold and Lift' technology…I have no clue what that means but the fit is great. The 'Rock My World' tank is an oldie from F21 and the flats are from Zigi Soho. Sunglasses are currently available in the Aldo store.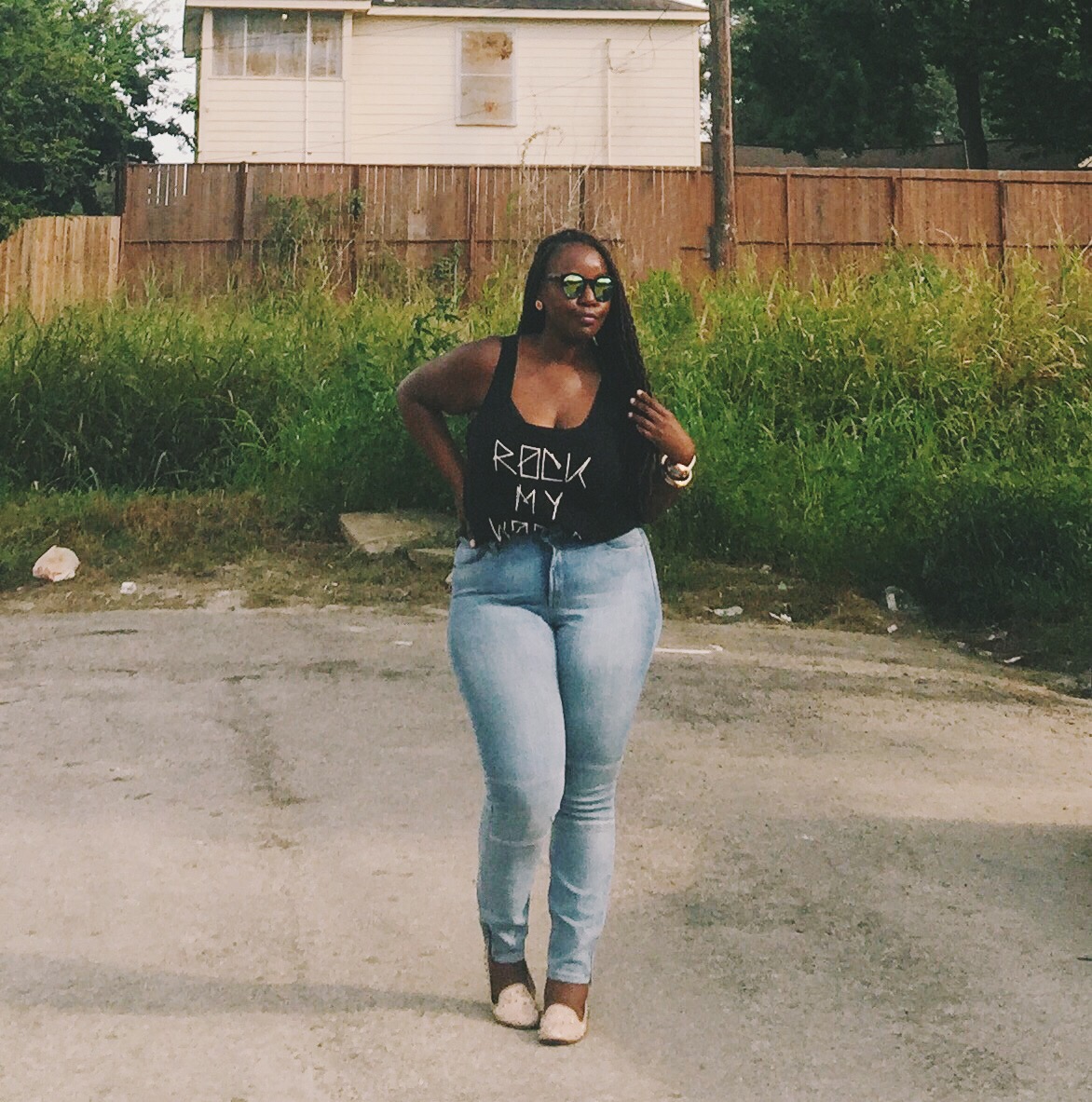 Thursday
Can we just acknowledge the fact that a lot of my casual clothing wardrobe comes from F21, which is where I bought this shirt dress (2 of them actually, same style, different pattern.). The beaded necklace is from Charlotte Russe.
Friday
Dress from Maison Jules in Macy's, made from a very thick denim material. I have always wanted a denim dress and this little number is perfect. As you can see, I recycled Thursday's accessory ensemble and shoes.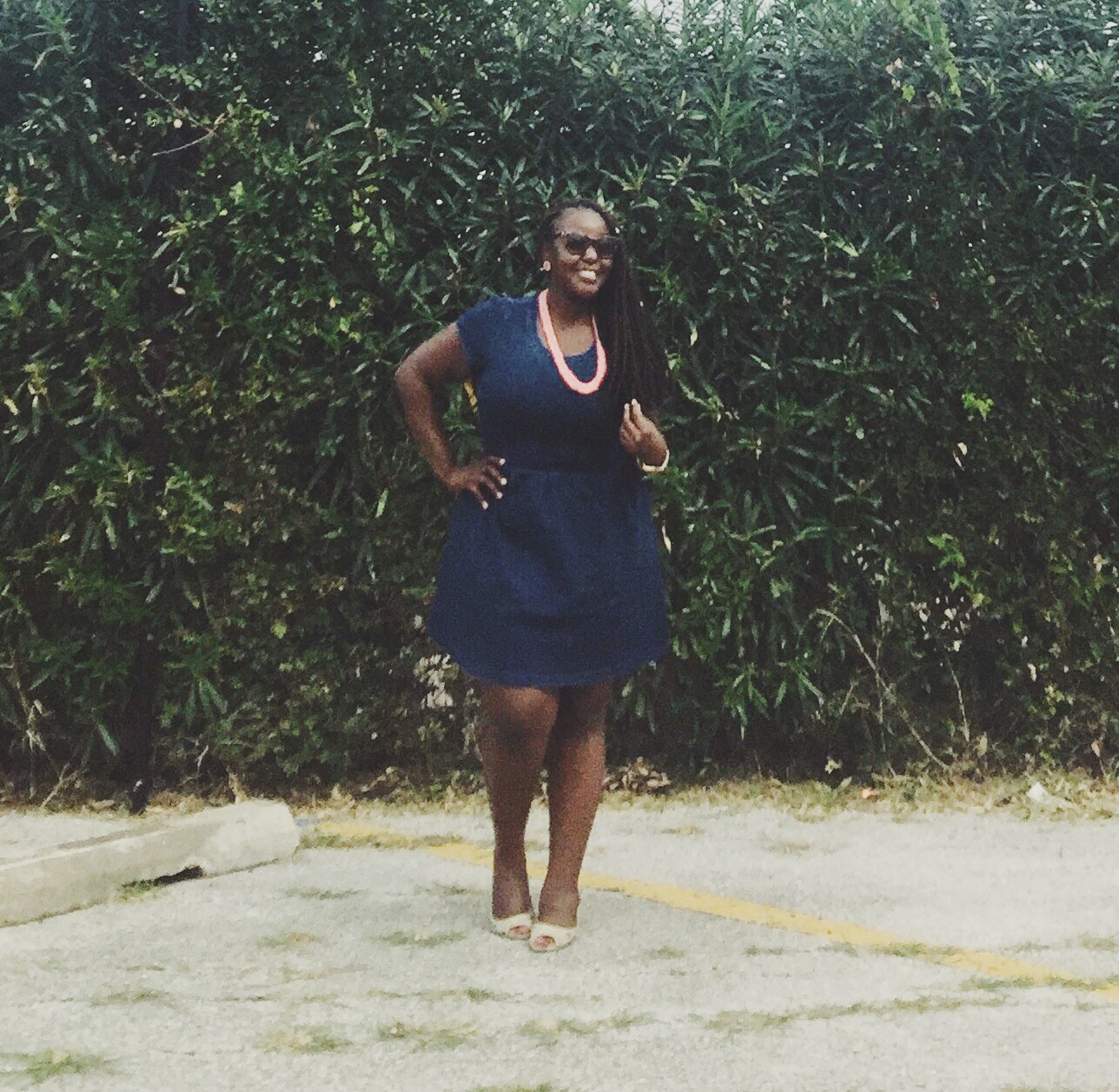 Enjoy your week, Buba.