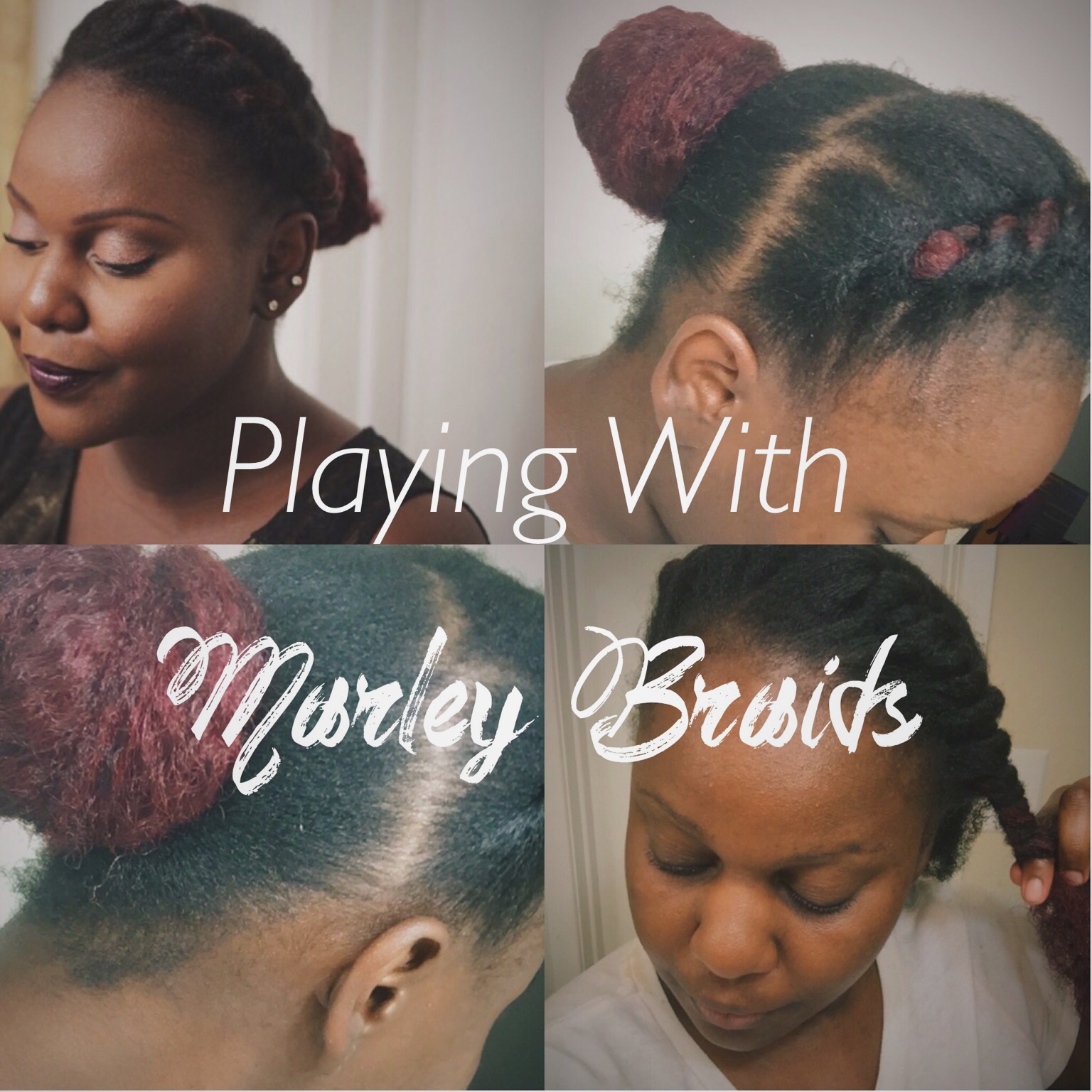 Hey there, I'm so glad to finally share a hair post because I've been having some serious trial and error sessions. As you know I'm just recently learning how to do more stuff to my hair than the usual up-top bun, which by the way is still my all-time favorite. Playing around with Marley braids is something I'm really into right now cos the texture easily blends into my curl pattern, plus the style can hold for a few days.
Okay let's get right to it. The pictures are pretty obvious, although I'll just add a few notes here and there. So first I separate my hair into two parts, a third and two thirds ratio, the smaller section being at the front. Then I also divide the pack of Marley braids using the same portions or whichever way you would like depending on how big you want the braid to be.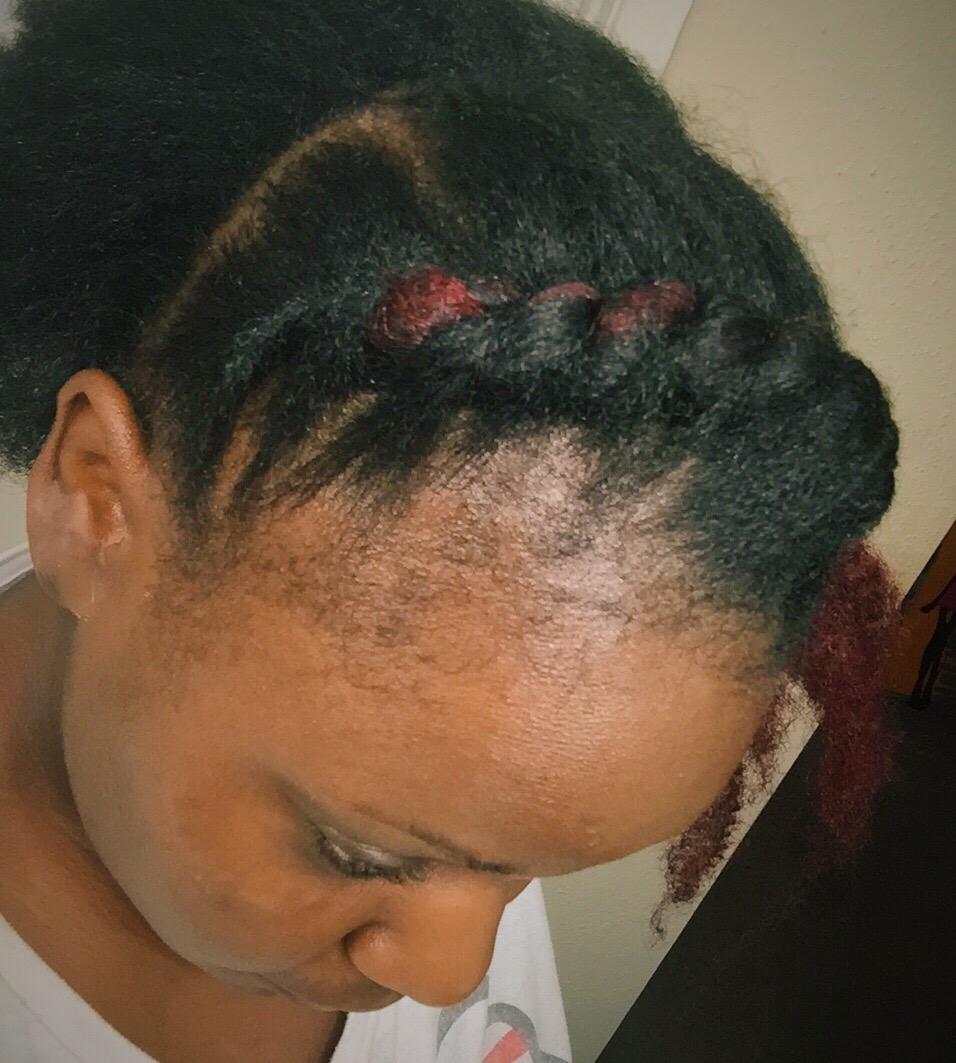 Next I get to twisting. I used a maroon Marley braid this time round to bring some life and color to my hair as I have cut-off dyeing for now (or ever) until my hair gets to the length I want (I feel like dye dries out my hair and stunts my growth). So I fully complete the twist, after which I hold up the rest of the back hair, then wrap the twist around it.
[Tip: Do the twist fairly loosely so as not to strain your scalp and if it helps, the twist looks better when braided up-wards towards your hair like I did.]
Okay now use the remaining Marley braid to wrap the hair in the back. And since the braiding hair has a rough texture, you don't need any pins to hold it in place…just tuck it in, and you should be good. Again, not too tight…seriously your head will hurt!
[Tip: I find the middle of the braiding hair and place that on top of my bun, then use the first half to completely cover my hair as you see in the pic below, and finally use the other half to neatly tighten the bun in place.]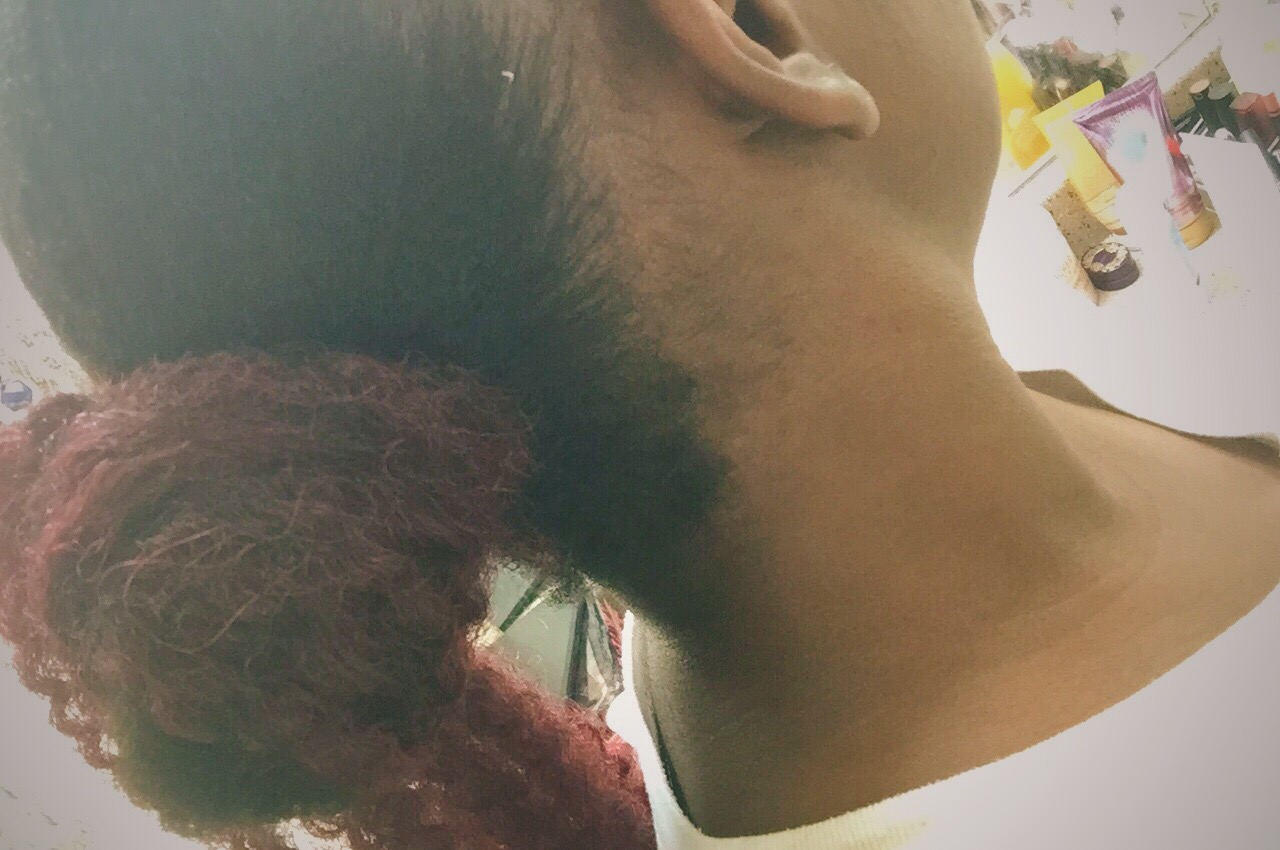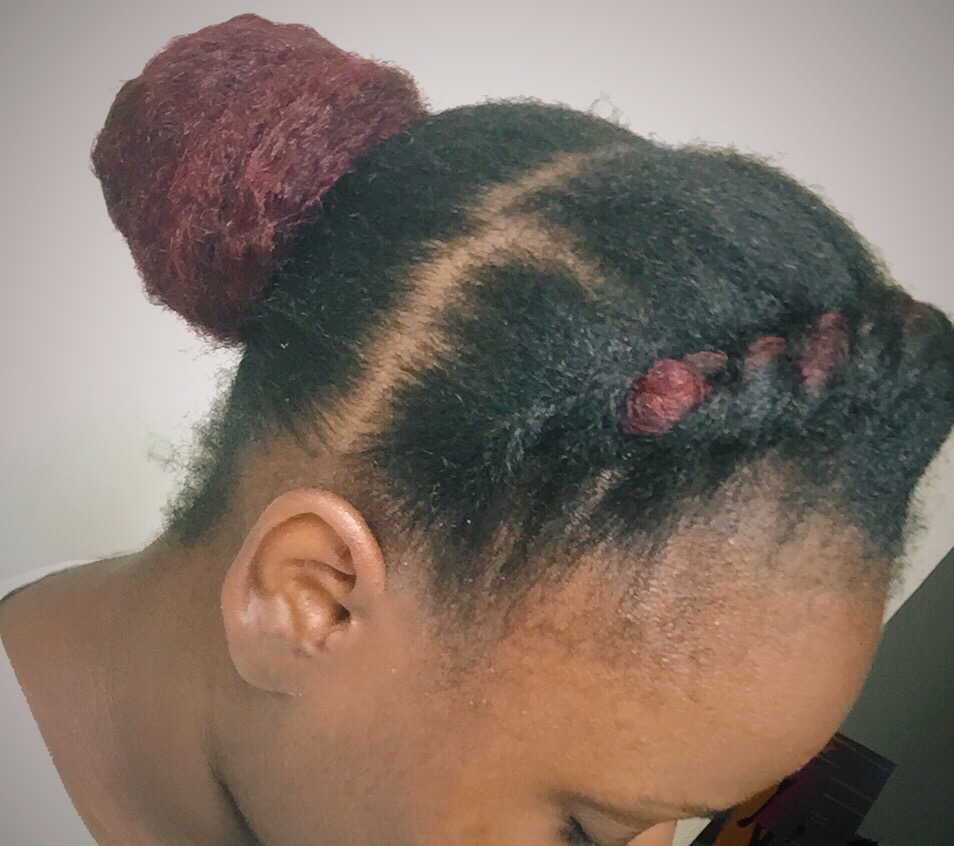 Finally, using a tiny tooth comb, brush out the front, back and sides for a smooth finished look. You can add edge control if you please.
Hope it works out for you easily…took me three tries (first I did the braid facing outwards and didn't like it, then I twisted too tight, third time was the charm…although my hair part was a bit crooked).
Love and love…B!
P.s
Lippie is NYX intense butter crème in Black Cherry. I.Love.This.Lipstick
Foundation: Marc Jacobs Genius gel supercharged oil free foundation in cocoa deep
Concealer/Contour: Cover FX contour kit in N-Deep
Blush: Nars blush in seduction
Finishing: Ben Nye Banana powder (over the concealer) and Cover FX blotting powder in Deep (all over the face).