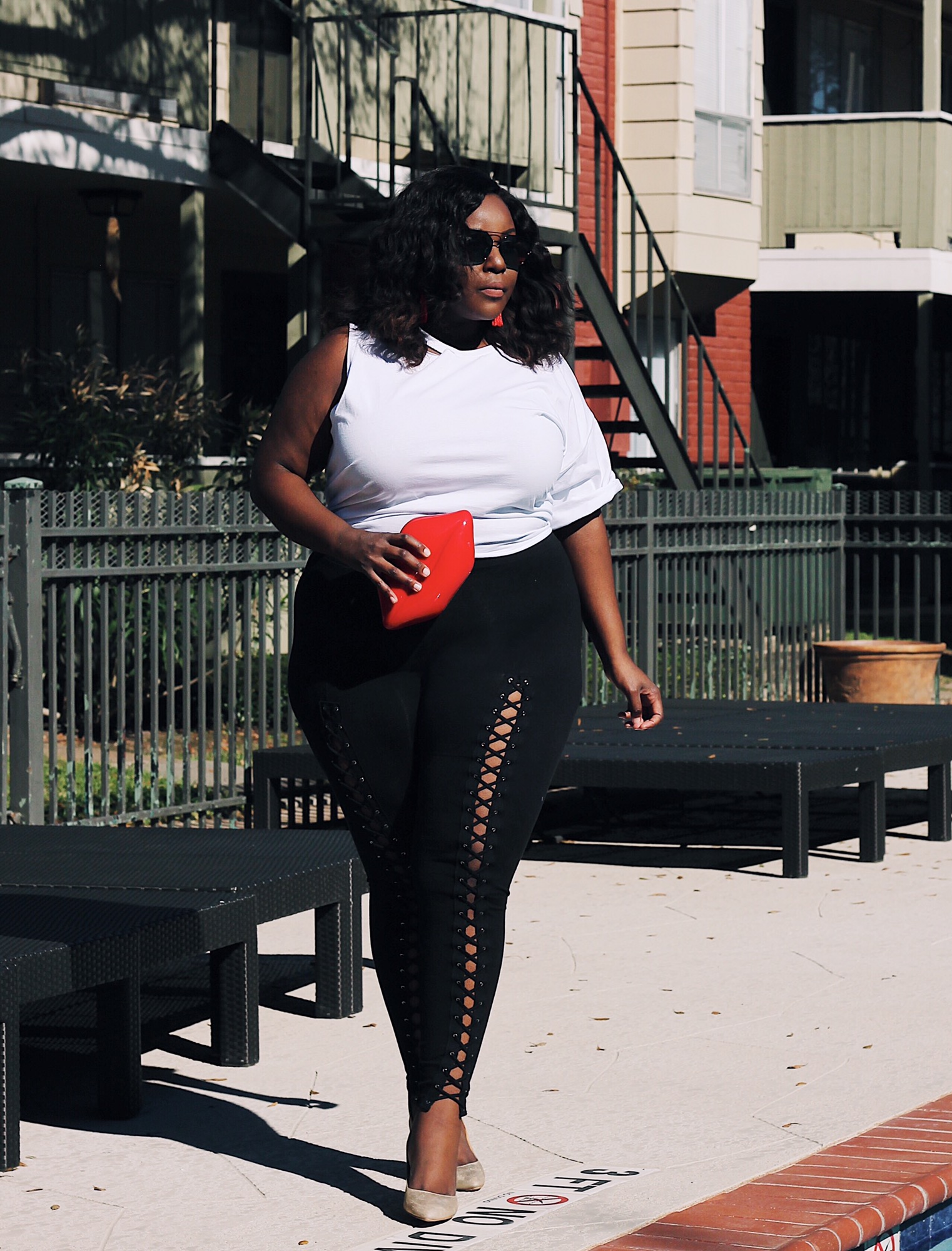 Not to be rude, but let me just say that I'm happy the super bowl is over, cos now we Houstonians can have our city back. The traffic has been crazy y'all. By the way, I had the most epic super bowl weekend (hint hint: go check out that video I posted on Instagram). I will tell you that story next but for now, let me show you this outfit real quick.
I was skeptical about these leggings at first, thinking they would either look too boujee or I'd need major toned legs to rock them. I was wrong.
I don't even know how to explain their sexy sophisticated-ness. I especially love that they are high waisted which makes them dressier. I'm so glad I took a chance on them.
I don't wear the "Lips clutch" as much as I'd like to (mostly because my phone won't fit), but it's a fun addition to your outfit if you won't be busy with your day. Plus, what better way to embrace the love month without over doing it.
Talk soon…Buba.
Asos Top; Forever21 Criss Cross Leggings (similar and here); Enzo Angiolini Shoes (similar); Guess Clutch