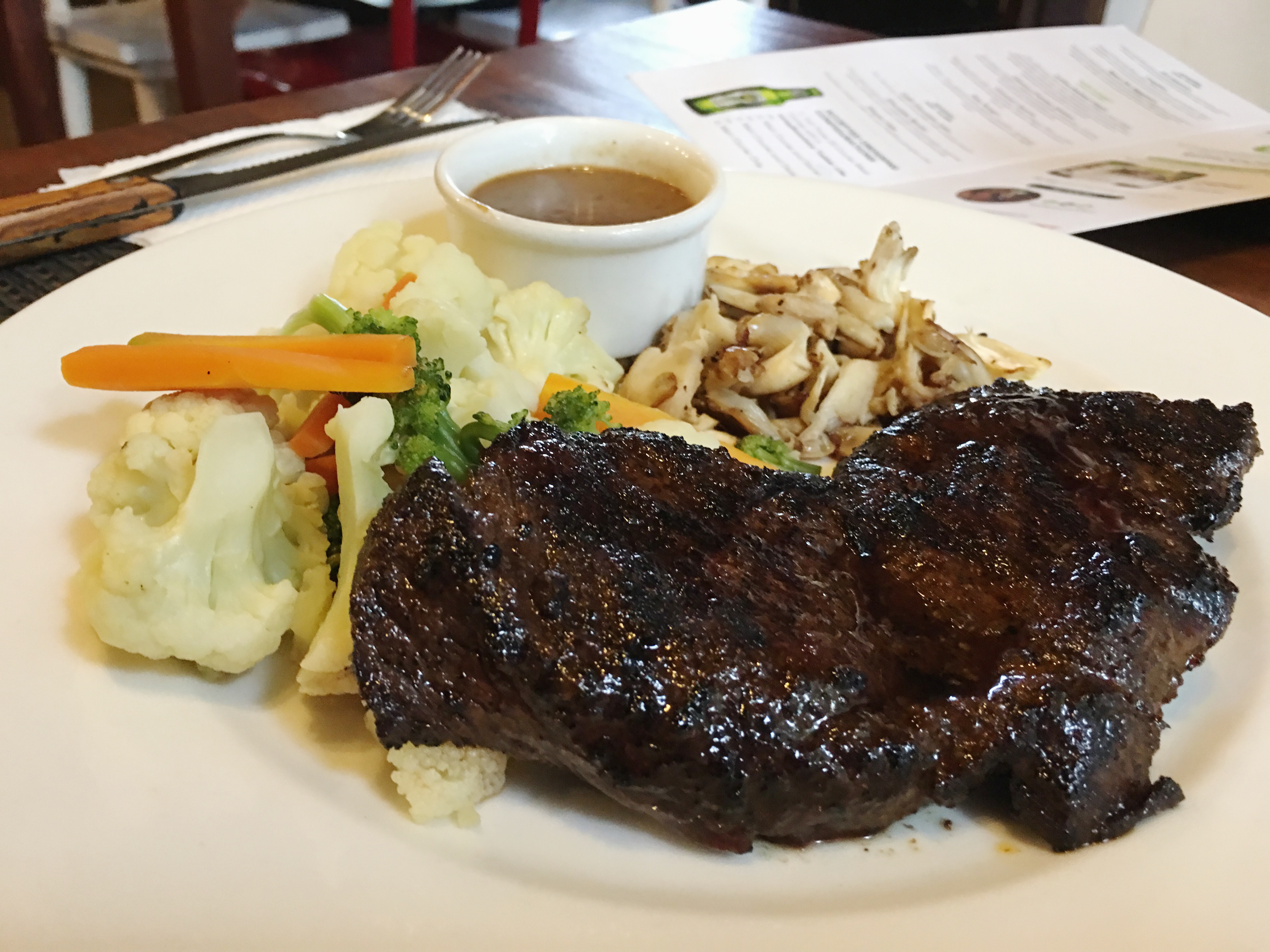 A three-minutes walk away from the endless honking by the taxi-drivers on the Hotel Africana/Bugolobi round-about, is a little coffee-house tucked tightly in the streets of the privileged Kololo neighborhood.
Prunes is that ahhhh-feeling for the western traveler who's learned to tolerate much of the sub-standard ambience of many of Kampala's eat-outs, but secretly craves just one meal in a pleasant environment that reminds them of home.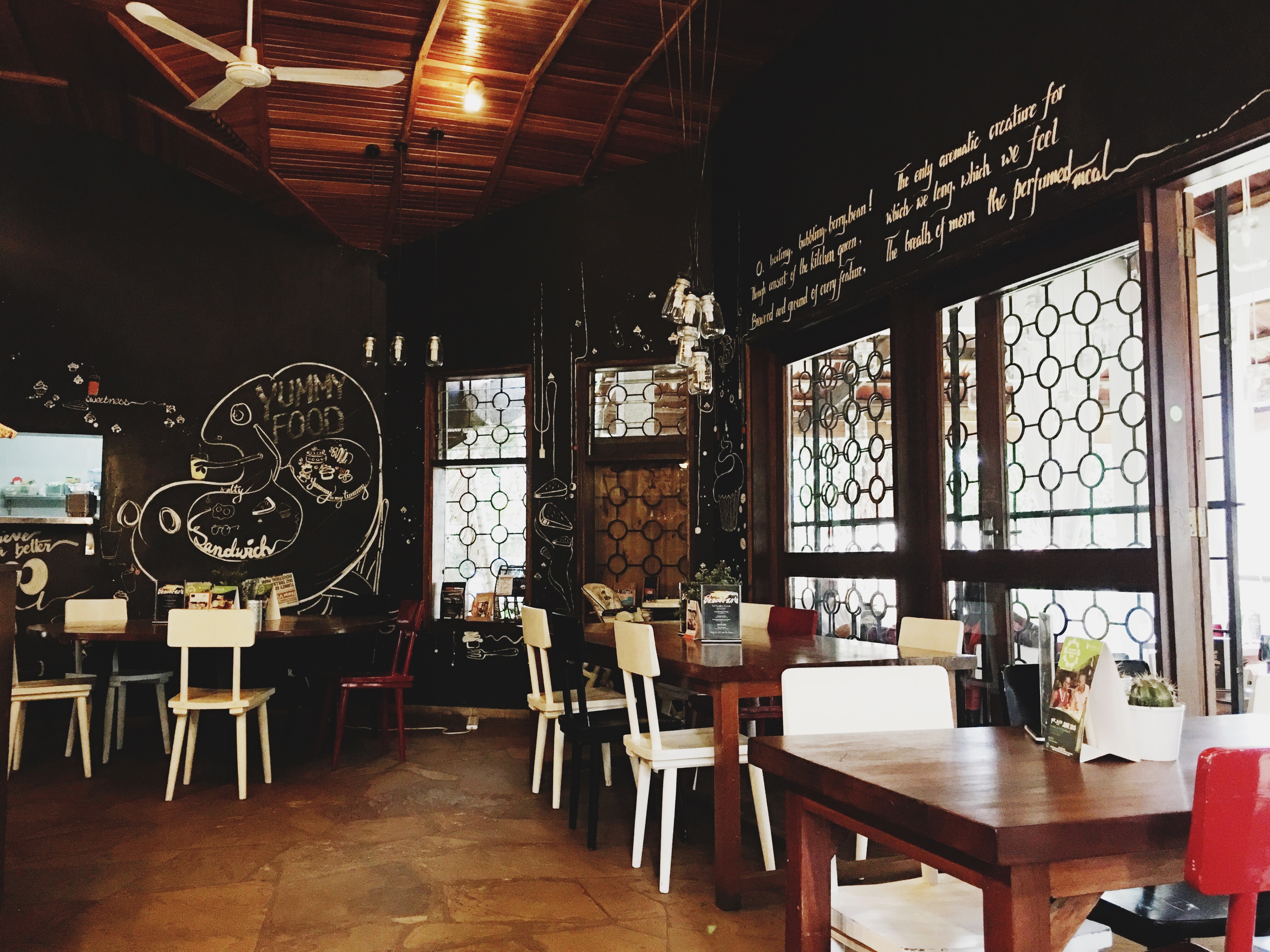 It's happily decorated with blackboard-like handwriting on the walls, and fluorescent bulbs placed inside mason jars hanging from the ceiling…so creative. The furniture is a mix of red, white and black chairs with wooden tables for two, four, and round ones for six. The outdoor area has sectionals that are screaming girl-time, a mini kid's playground and a trampoline.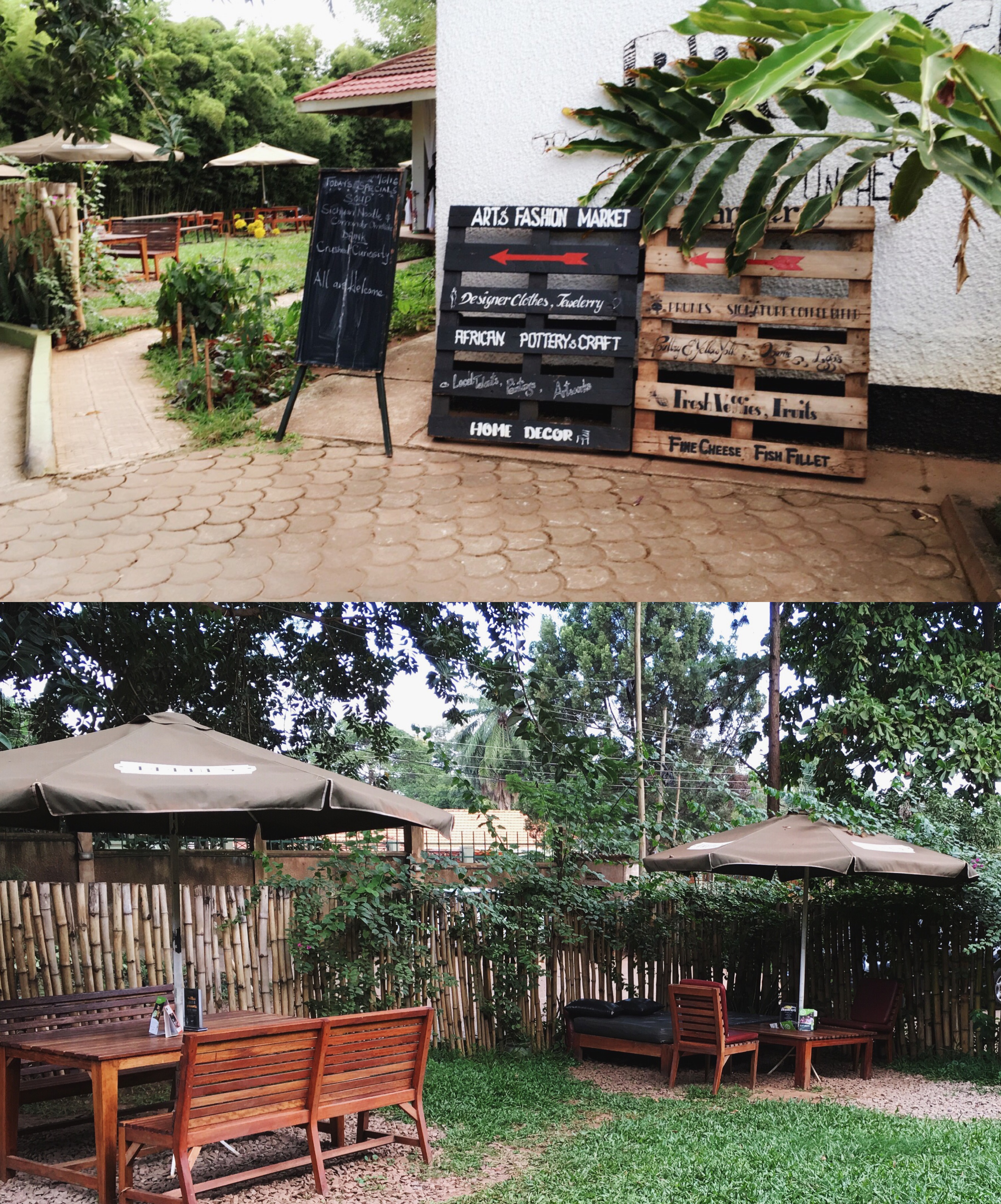 My favorite part is the little table hidden between the two shelves of books. It's a cozy hideaway for the reader that prefers to indulge in a romantic novel while they sip on a latte. The used books can be bought for USh.6000 a piece, and the proceeds go to the café's Non-Governmental Organization.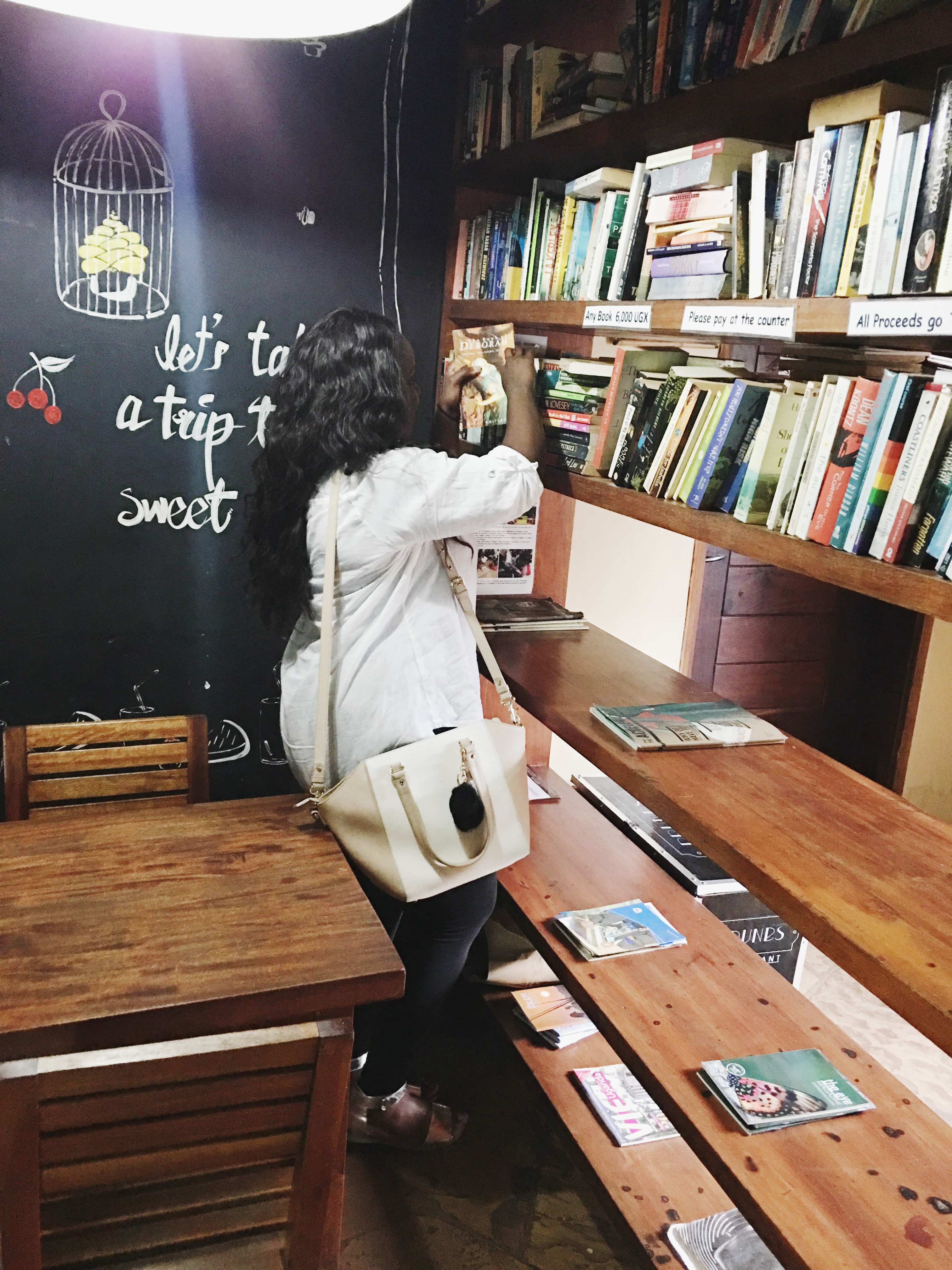 The music selection is at the staff's mercy, as I heard one telling the other to remove his Kidandali (club) music and play something more friendly.
The menu was specially crafted for the Kampala Restaurant Week festivities.
I went for the steak
You know you're in Rich-Kampala when the waiter asks how you want your steak. Youuu, I had to reorganize my American-ness back together to answer the question. I settled for well-done but not burnt, because when you tell waiters well-done only, they burn your shit. I'm pretty sure he brought medium-well but I was already too impressed to complain.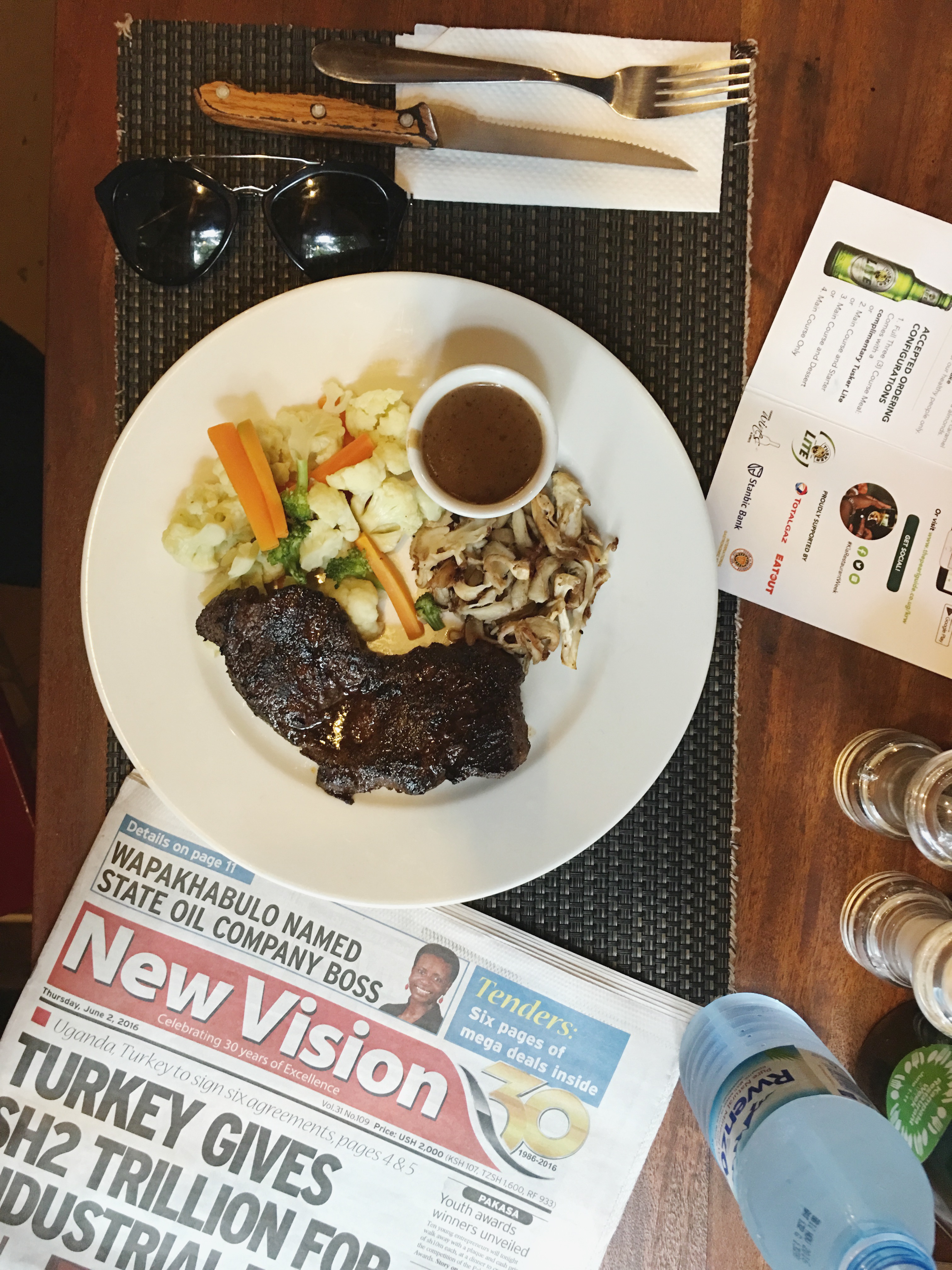 Who knew coffee could make steak taste so heavenly. As you can see in the pictures, the steak was thick and marinated to perfection, and all the juices just came flowing as I cut through it. I'm a steak-ist (is that a thing?). As in, I order steaks most times I eat out and believe me, this steak has a seat in the top 10. I had to remind myself to take breaks.
The creamy brown sauce on the side is probably meant for the steak, but if you ask me, it tastes better over the veggies (the steak is that good). Pour it over the veggie combo, add the fried mushrooms and heaven awaits your taste buds.
Good job Prunes.