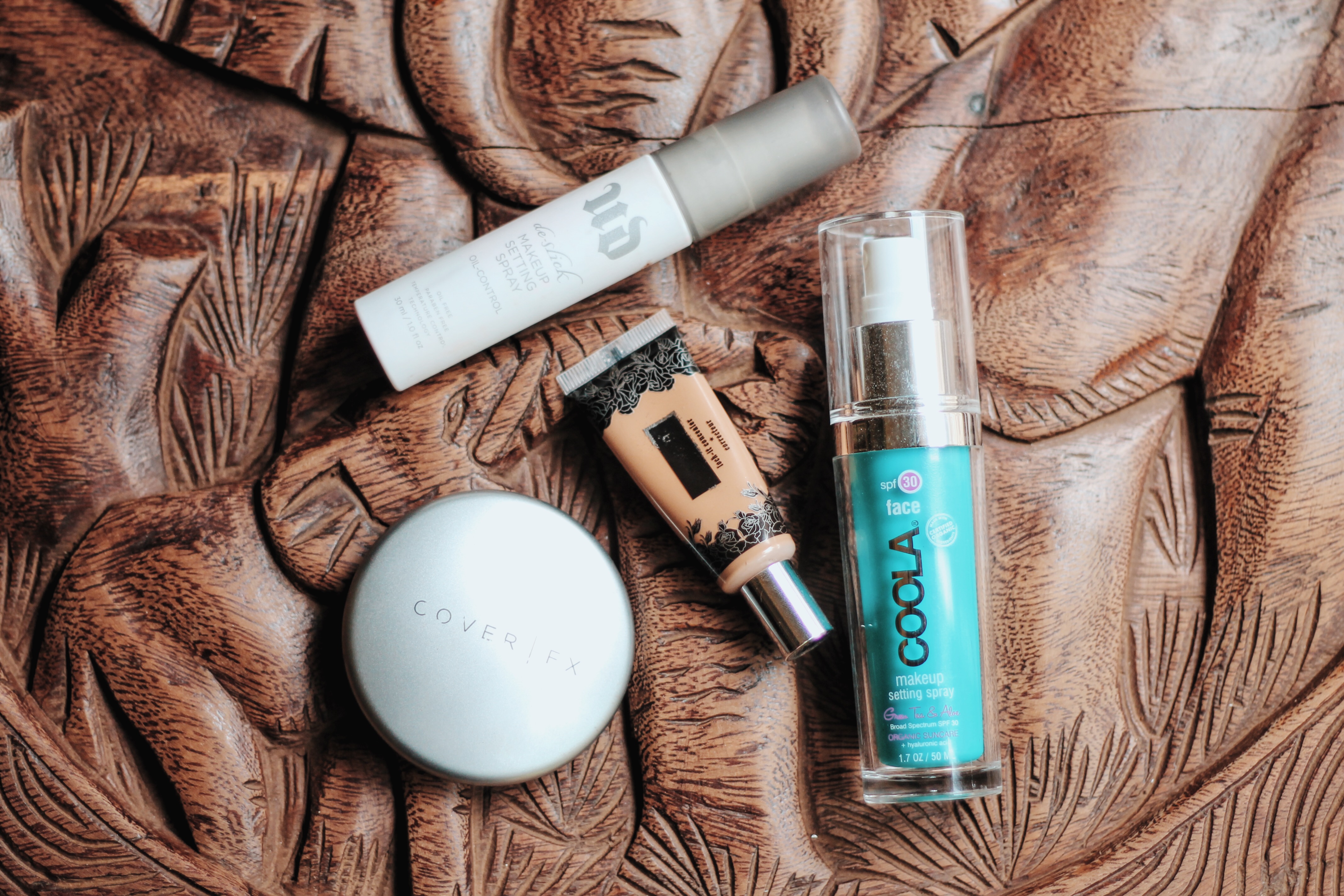 So we have just about a month left of the summer and before we sign out, I just wanted to let y'all in on these four products that helped me keep my makeup from melting.
Urban Decay De-Slick Oil-Control Makeup Setting Spray
I am not patient enough to apply primer before every makeup application because let's be honest, unless you have a glam team, where do you get the time?
I get about four sprays on my face, give it 30 seconds to dry and then apply foundation. It's fast and easy especially for the girl on the go. Also, the oil control power is great especially for a hot day outdoors. Find here.
Kat Von D Lock-It Concealer
I am constantly on the look-out for concealers that won't settle in the lines under my eyes and I can happily confirm that I found one that actually works. It's so matte that once you put it on your face, you have to blend it in really quickly before it starts to dry. Hands down best concealer I have tried and it's made with cruelty free products…you go Kat! Find here.
COVER FX Blotting Powder
I'm not a fan of Ben Nye Banana powder or all those other concealer setting powders that have talc because I'm serious about the whole cruelty free thing when it comes to my face. Oh by the way, my version of cruelty free means products that are not tested on animals and have no chemicals that could be harmful to skin (you'd be surprised how many makeup products fail to make the list…*sideyes M.A.C).
So this Cover Fx tinted blotting powder is pretty perfect for setting my concealer because it's light-weight and it keeps my overly oily under-eye-area in check. Find here.
COOLA Makeup Setting Spray SPF30
You know you're doing summer wrong if you don't apply sunscreen. A lot of the good sun screen face products leave my face looking white, which messes with my skin tone and then my makeup looks off. I recently stumbled upon this Coola setting spray which I absolutely love. First of all, it's organic, so it's all natural, then it has green tea that makes your face look alive, thennnn it has aloe that protects your face from unnecessary irritations. I mean…a setting spray doesn't get any better than this. Find here.
Talk Soon…Buba.