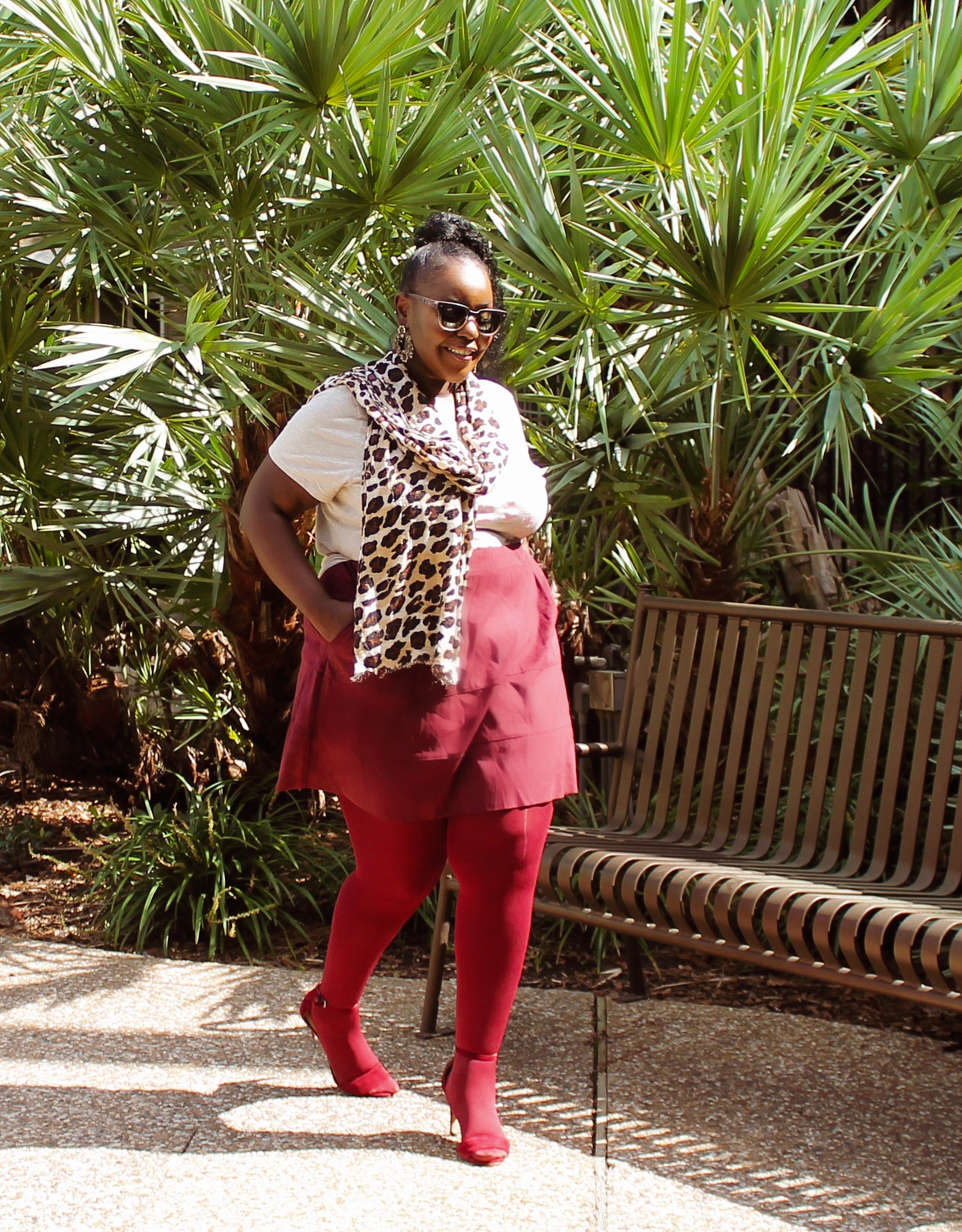 If seasons were cities, Fall would be New York. There's no other place I can think of where color tights would blend right in. A color block ensemble would be nice, but for this look, I wanted a monochromatic touch, a neutral base and wild pattern.
Fall is like the calm before the storm. The chilly mornings are a reminder that we are wrapping up the year, and seeing families set up their halloween décor feels like a trailer for the holidays.
My Fall palette will be filled with mustard and marsala hues, inspired by the shedding trees during this time of year. I'm excited for pumpkin spice everything and a steaming cup of chai tea with a slice of hummingbird cake. If it weren't for the rain, this would be my favorite season.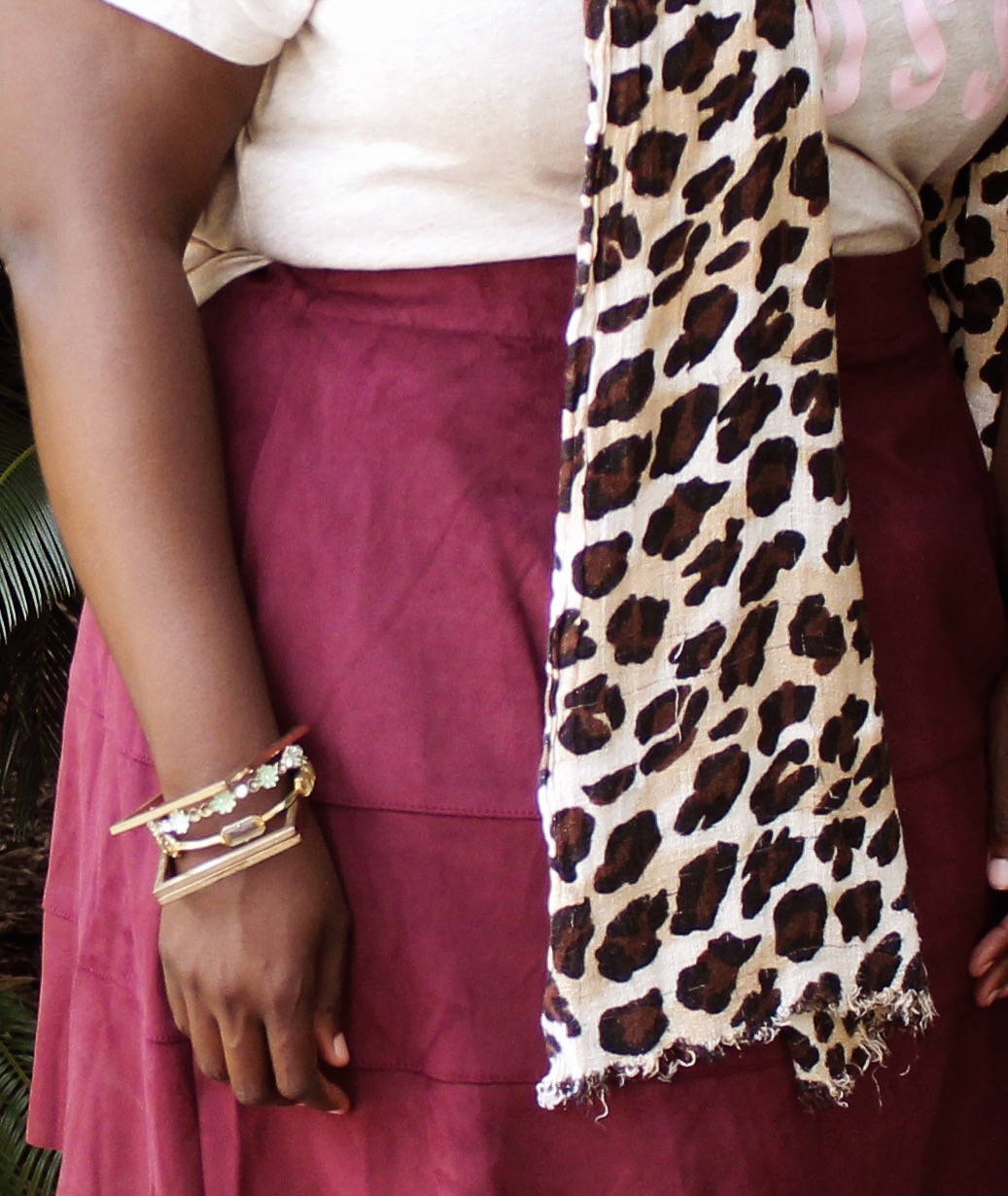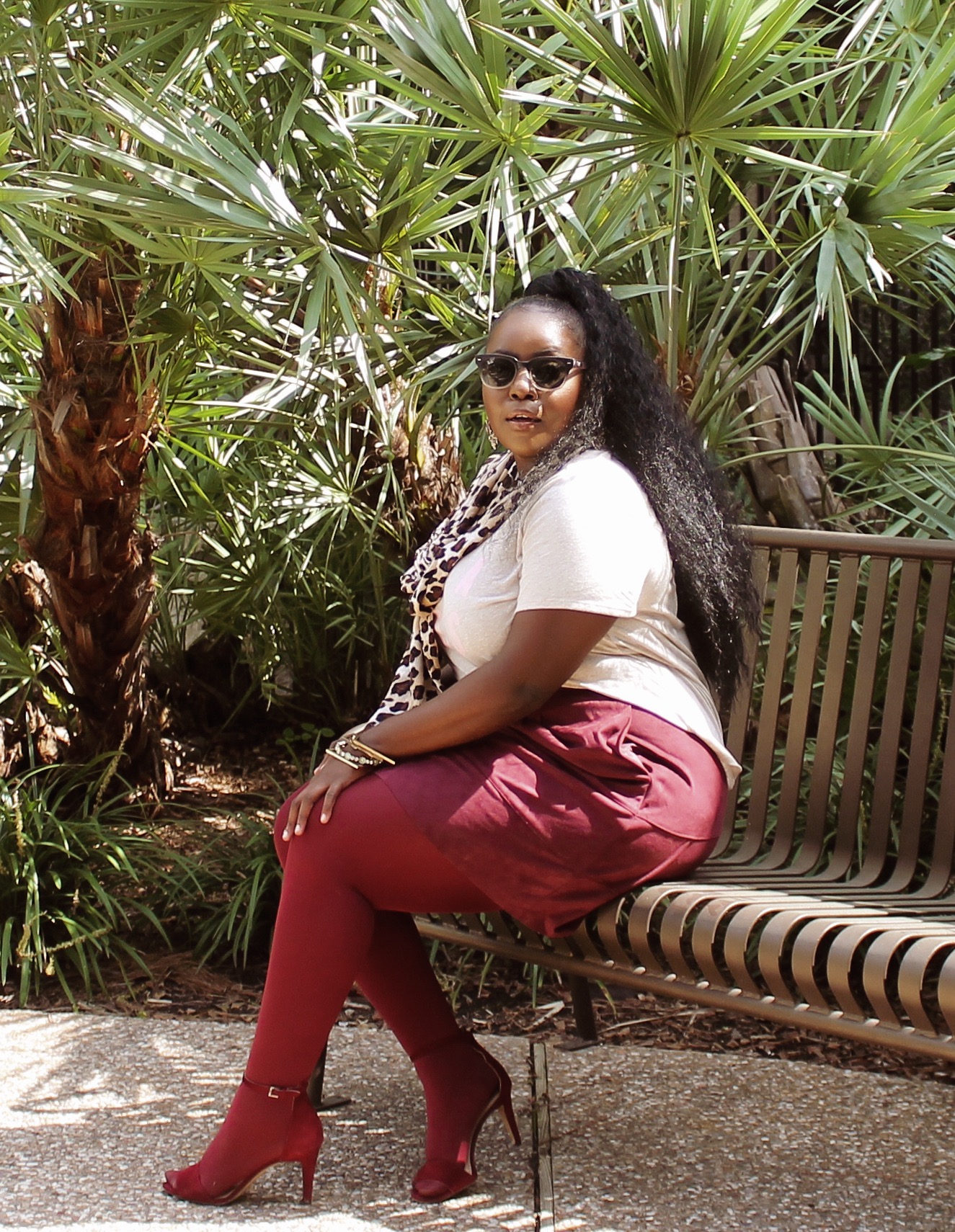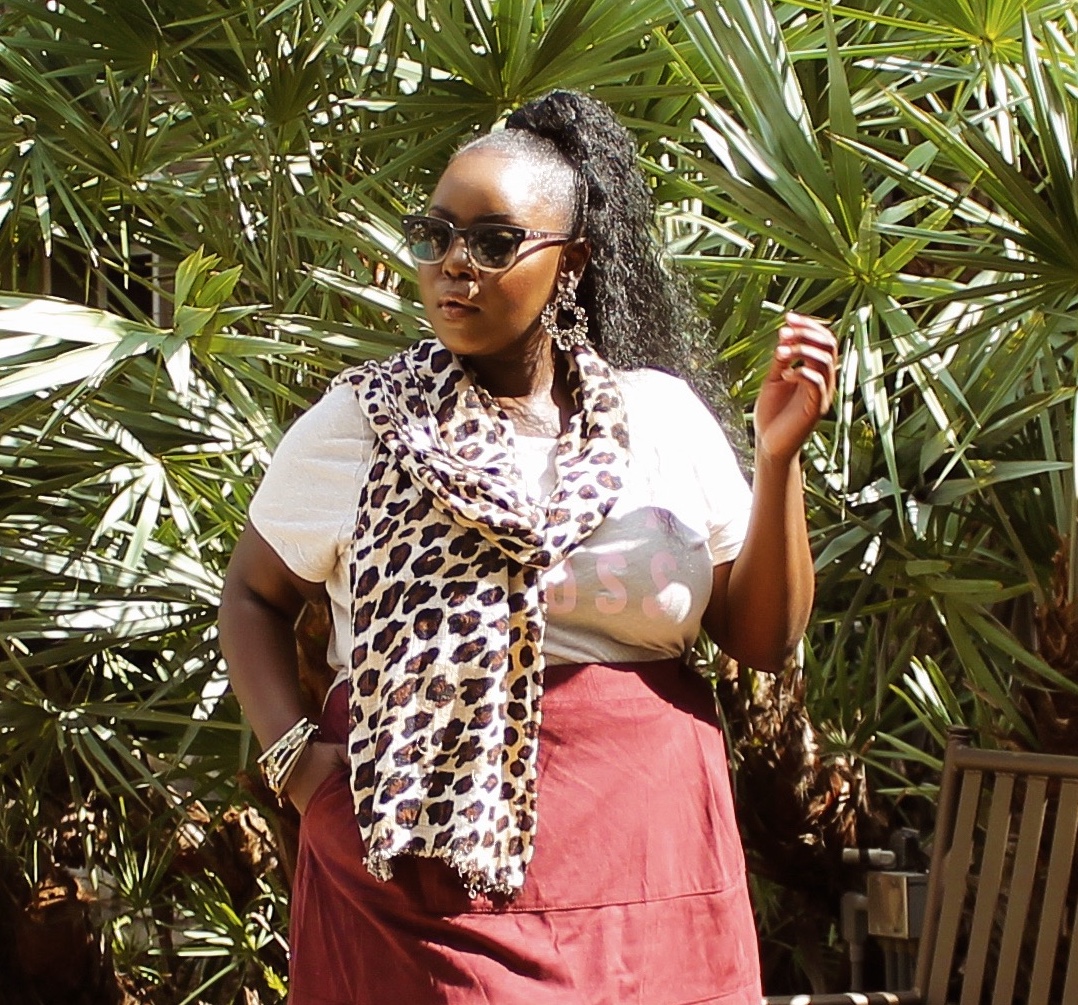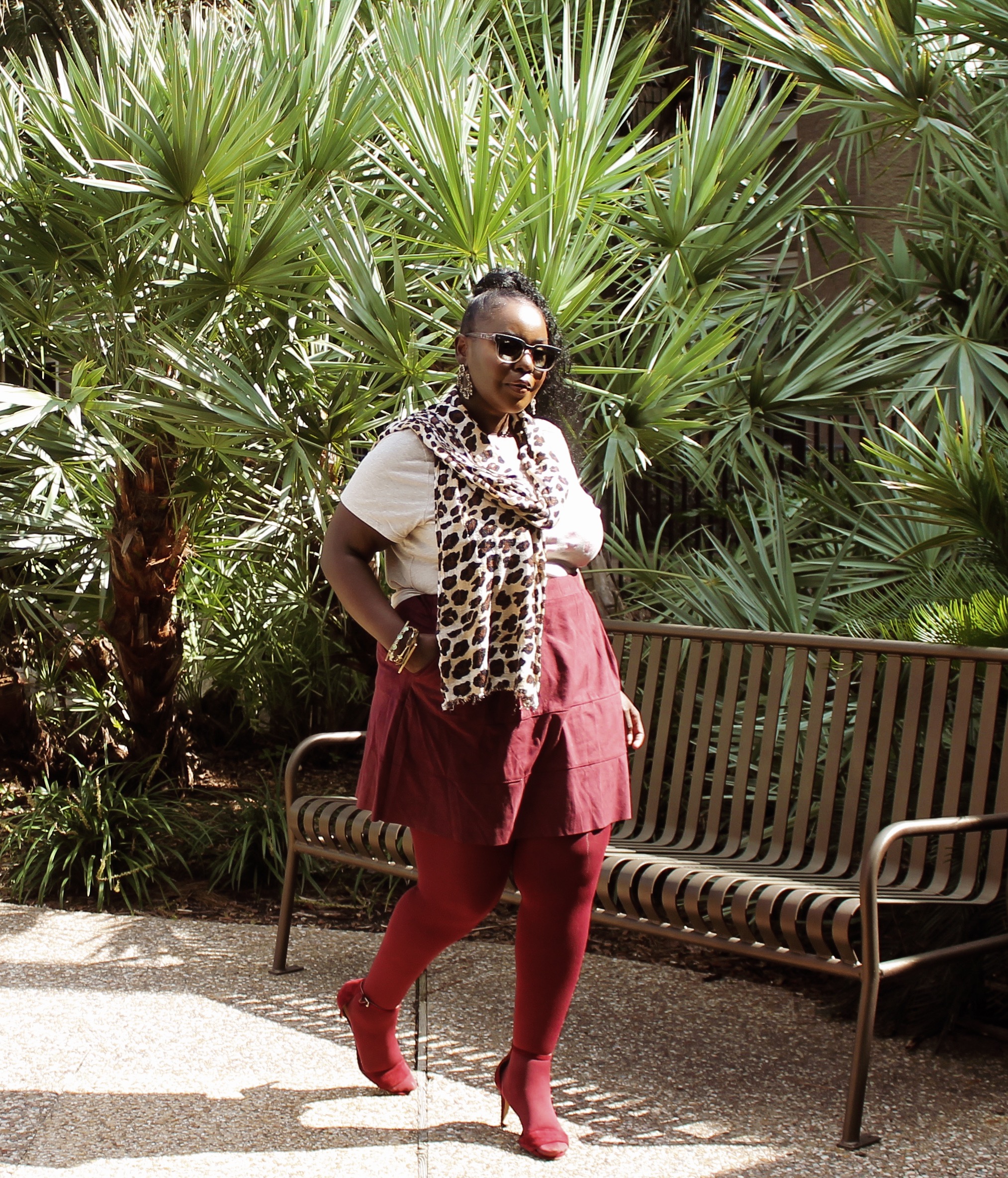 Outfit Details: Old Navy T-shirt; Noisy May Skirt; Animal Print Scarf; Forever 21 color tights (similar); Vince Camuto Heels (similar)