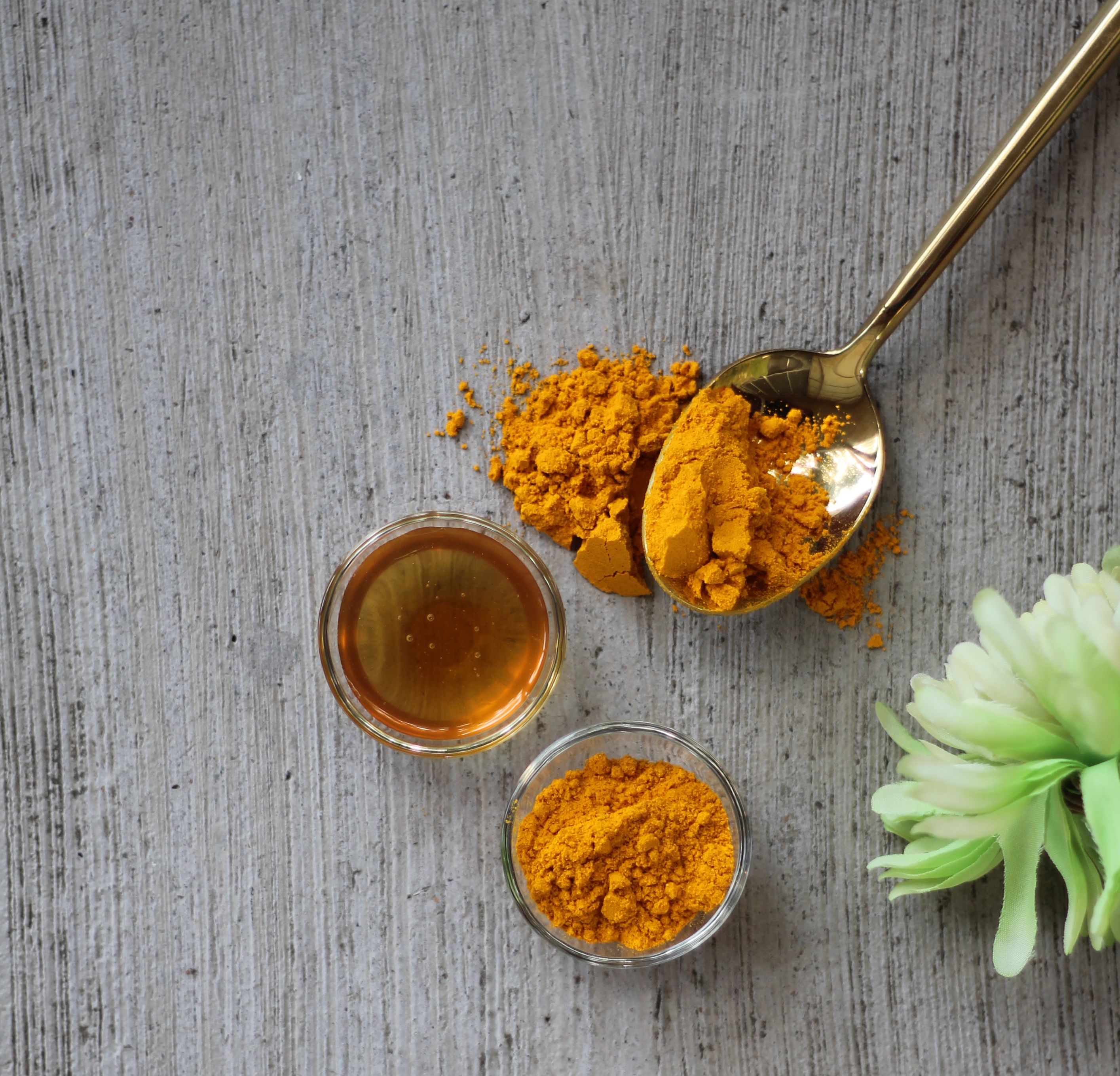 As much as I prefer my skincare products packed and ready to use, I've got to admit, sometimes it feels good to whip up a few ingredients and put them on my face. This time I'm playing with Turmeric.
The use of turmeric goes as far back as 4000 years in India not just as a spice, but for medicinal purposes too. It then made its way to China and East Africa before spreading throughout the world. Modern studies have revealed that turmeric protects our cells, helps with inflammation and indigestion, fights bacteria and is an anticancer agent.
In the beauty world, turmeric reduces pigmentation and evens out skin tone, giving your skin a bright glow. Its anti-inflammatory properties help reduce acne, psoriasis, dry skin and eczema.
I normally enjoy turmeric in my meals or tea but this time, I put it on my face which needed a serious pick me up from a long week. I'm all about quick and easy and this mask was a perfect fit with two ingredients, both beneficial.
Honey's list of benefits is a long one, at the top of it being a super moisturizer. Its thick consistency would make for a nice paste with the turmeric and stick well to my face. Other good options to use are eggs, yogurt, or coconut water.
Use half a teaspoon of turmeric and two (or more) of honey until you get a thick spreadable consistency.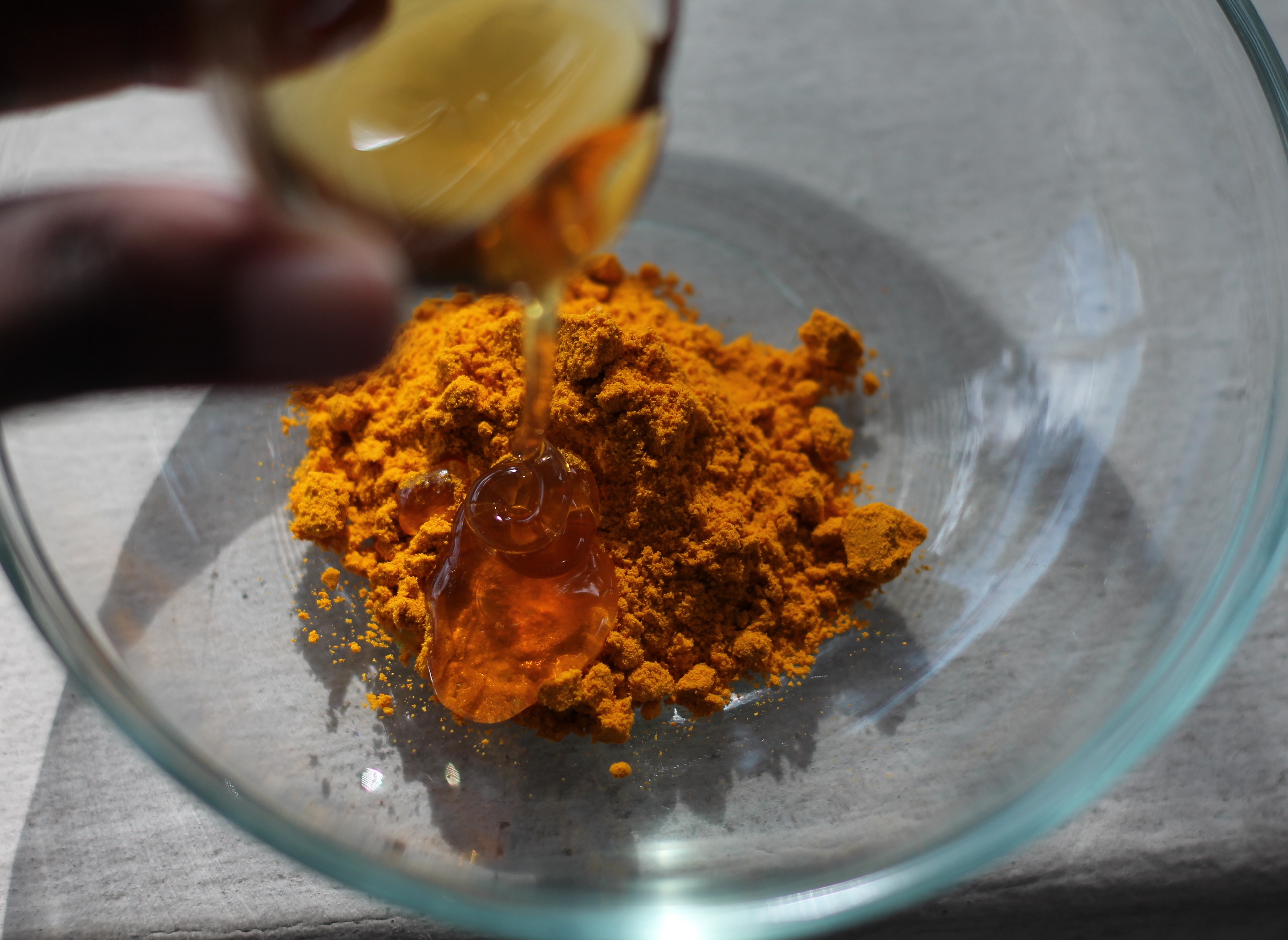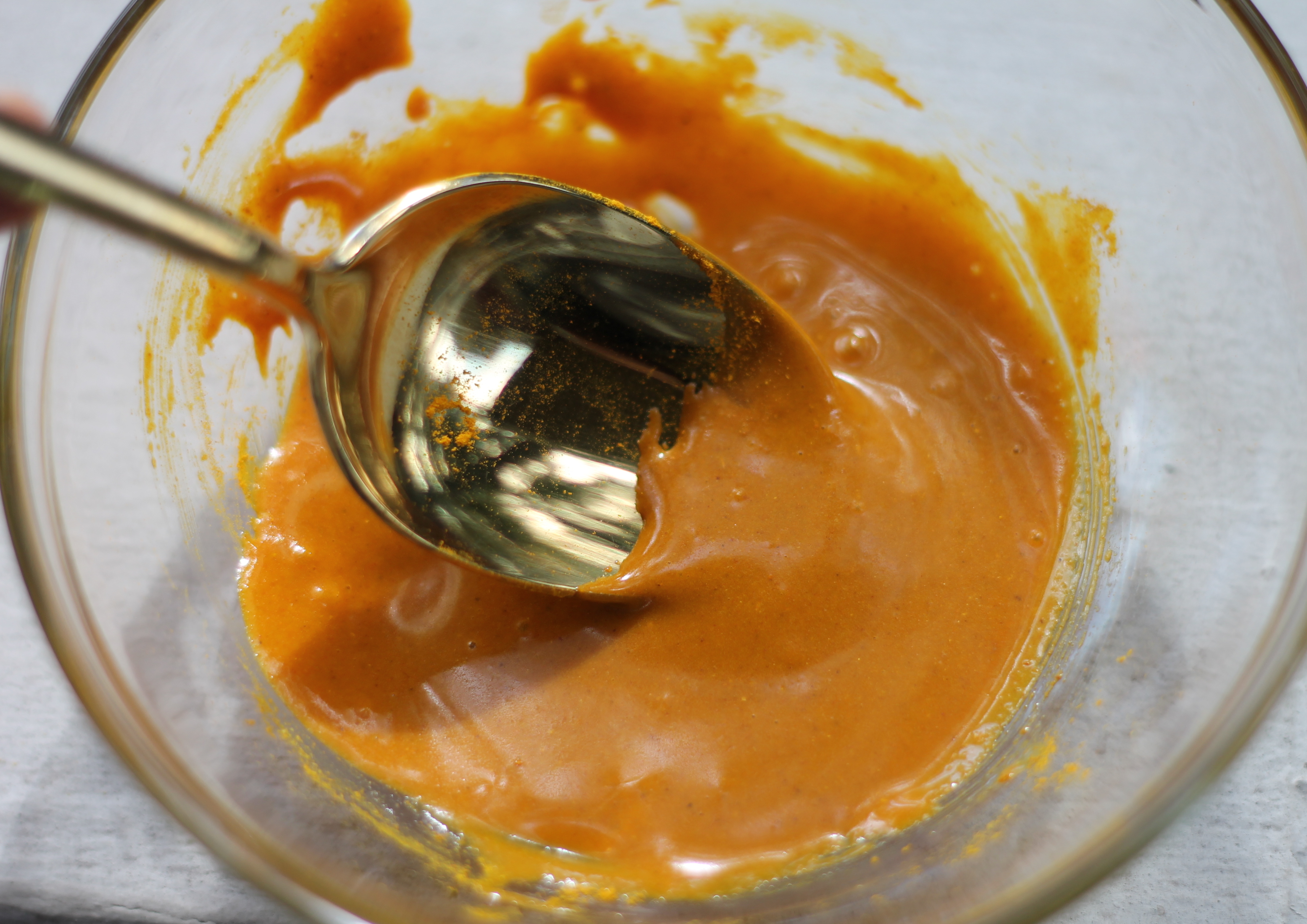 Leave the mask on for 15-20 minutes and wash it off. I used a toner to add some more moisture after the mask and noticed some color on the cotton pad. This only means that a little bit of the turmeric gets into your pores, which is a good thing because you get the full benefits. But this also means that it's probably better to use the mask before bed-time to give the turmeric some time to make its way through your skin before washing it all off in the morning.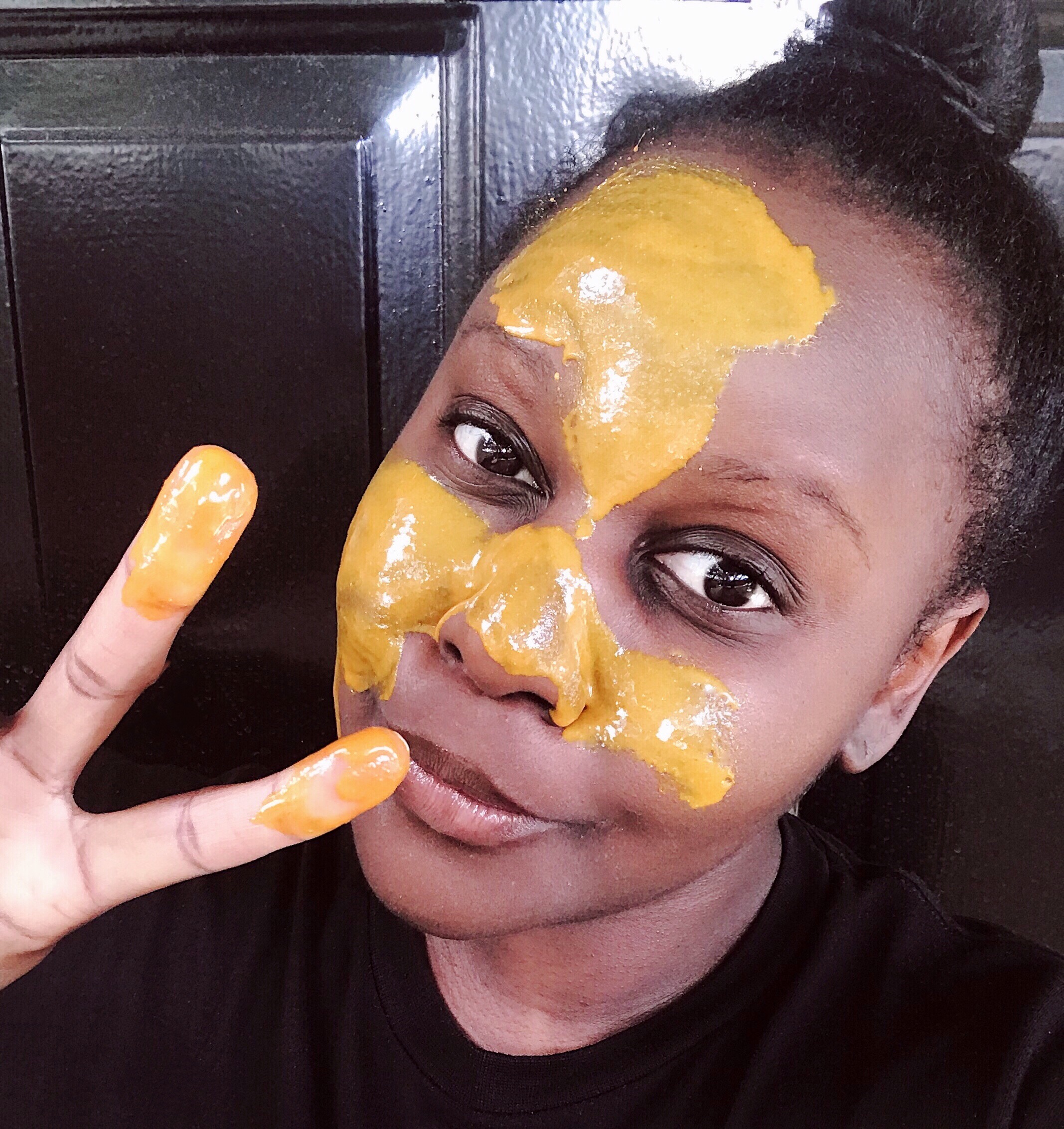 My skin felt plump and soft after the mask and looked brighter in the morning. This is a super easy DIY with amazing results, but if you're not about that life, I recommend this Volition Beauty Turmeric Brightening Polish that exfoliates and evens out skin tone. Have a great week and enjoy your glow!