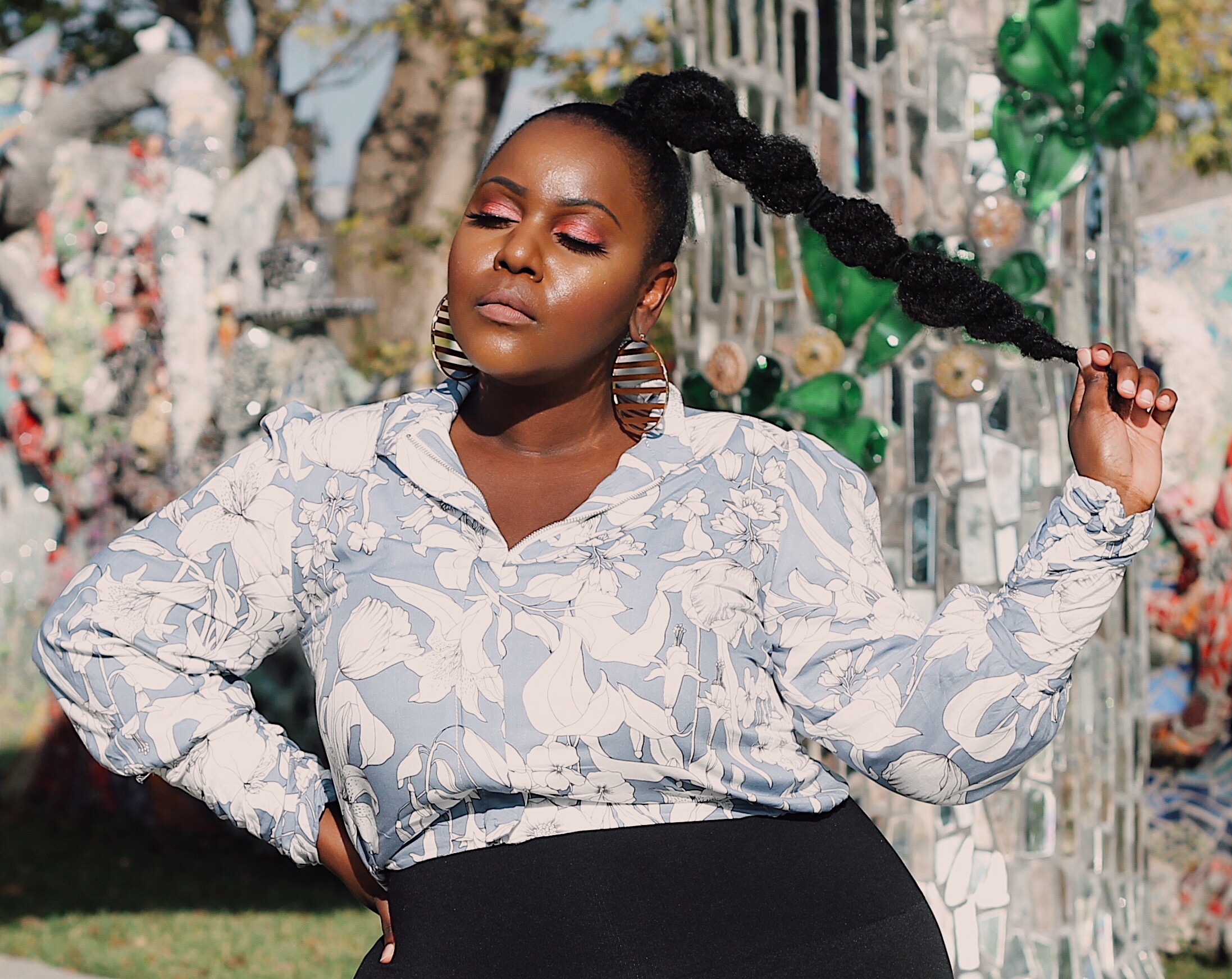 Just when you think you know every last corner of Houston, a new, never-before-seen gem pops up.
And since we're talking about Houston, what a time to live in this city—major shout out to the Houston Astros, The World Series Champs!!!
Smither Park is tucked deep in the South East side, enjoyed mostly by nearby residents and well connected tourists.
The park is a mosaic-dream come true with so much creativity and detail put into the structures.
I took so many pictures but will save them for another post, so that I don't take away from the style inspo that this one is meant to be.
Booties are never my go-to shoes but these I like. They have a rich color, a pointy front and the finish kinda reminds me of good ol' Texas cowboy boots—with a chic touch of course.
Once I put this look together, I knew that the perfect hairstyle would be a top knot braid and some clunky earrings. I mean…come-on, the bright colored background, bold details and a Beyoncé "I Slay" attitude—what better way to define Houston.
Recreate this look: Floral Crop Top; High-waist Leggings; Pointy Booties; Aldo Earrings; Clutch Bag