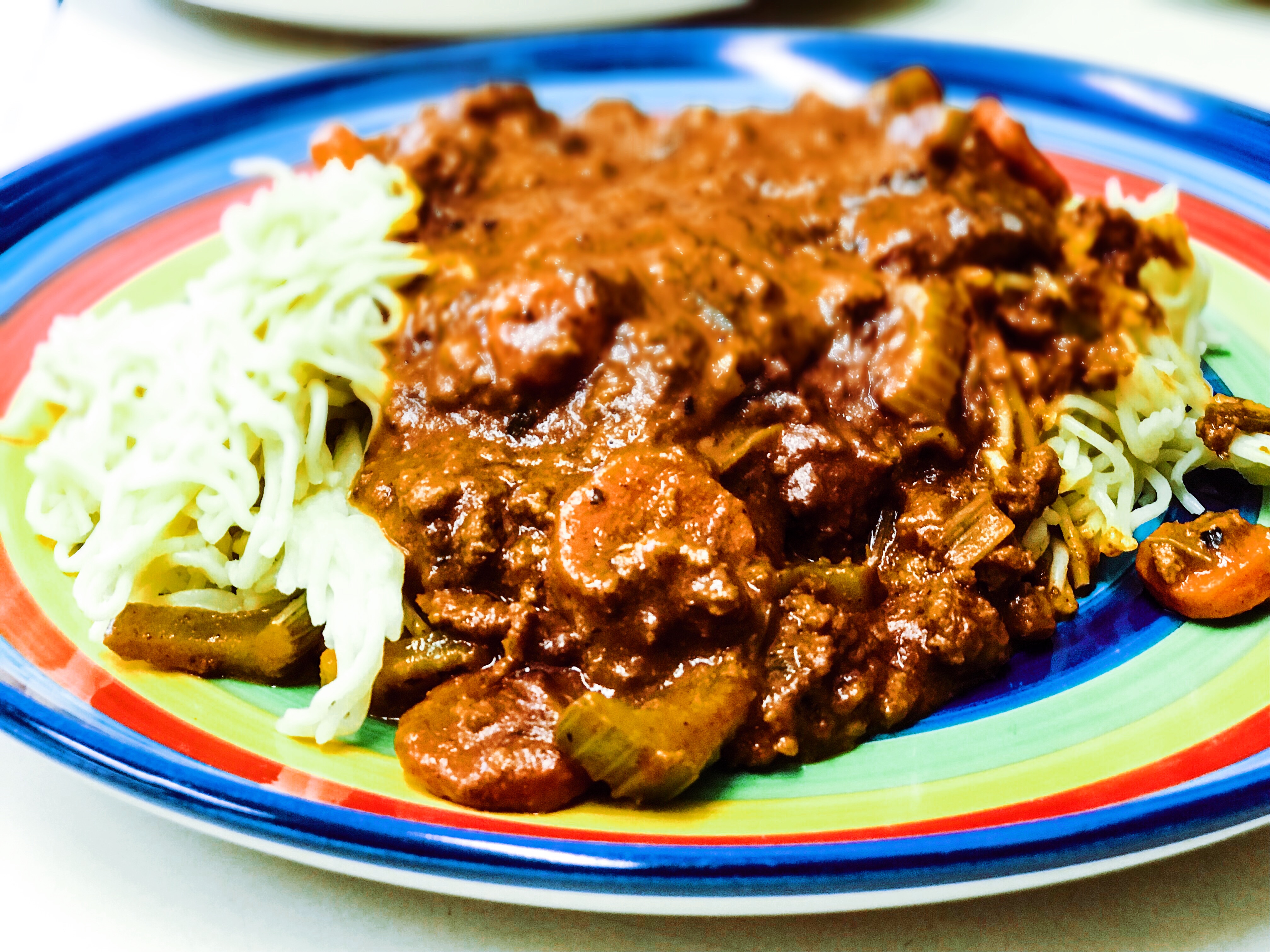 Good chili feels like a warm long hug. I like to load mine with vegetables and big chunks of ground beef (or turkey). This time, I added more celery for that intense aroma and flavor. This one is perfect for a quiet Saturday night-in with a good movie.
Serves 6 to 8
[one-half-first]1 lb ground beef
2 cups fresh celery
1 cup green onion leaves
1 cup carrots
1 medium onion
[/one-half-first][one-half]1 table spoon tomato paste
1 cup tomato sauce
15 ounces canned chilli or beans (optional)
Seasoning: Paprika, garlic, turmeric, blackpepper, salt, parsley
[/one-half]
Heat Canola oil in a saucepan, about 4 to 5 table spoons should do.

Chop up all your vegetables and add them to the heated oil.

You'll know it's time to add the ground meat when the onions start to soften.

Add the seasoning soon after so the flavor can cook into the meat. A teaspoon or half is what I used with each seasoning although, I wouldn't want to dictate how much you should flavor your food.

When the meat starts to brown, add the tomato sauce and chili (or beans) and let it simmer for about 20 minutes.

It goes well over pasta and rice and if you're a lazy wimp like myself…bread (don't judge).
[one-half-first]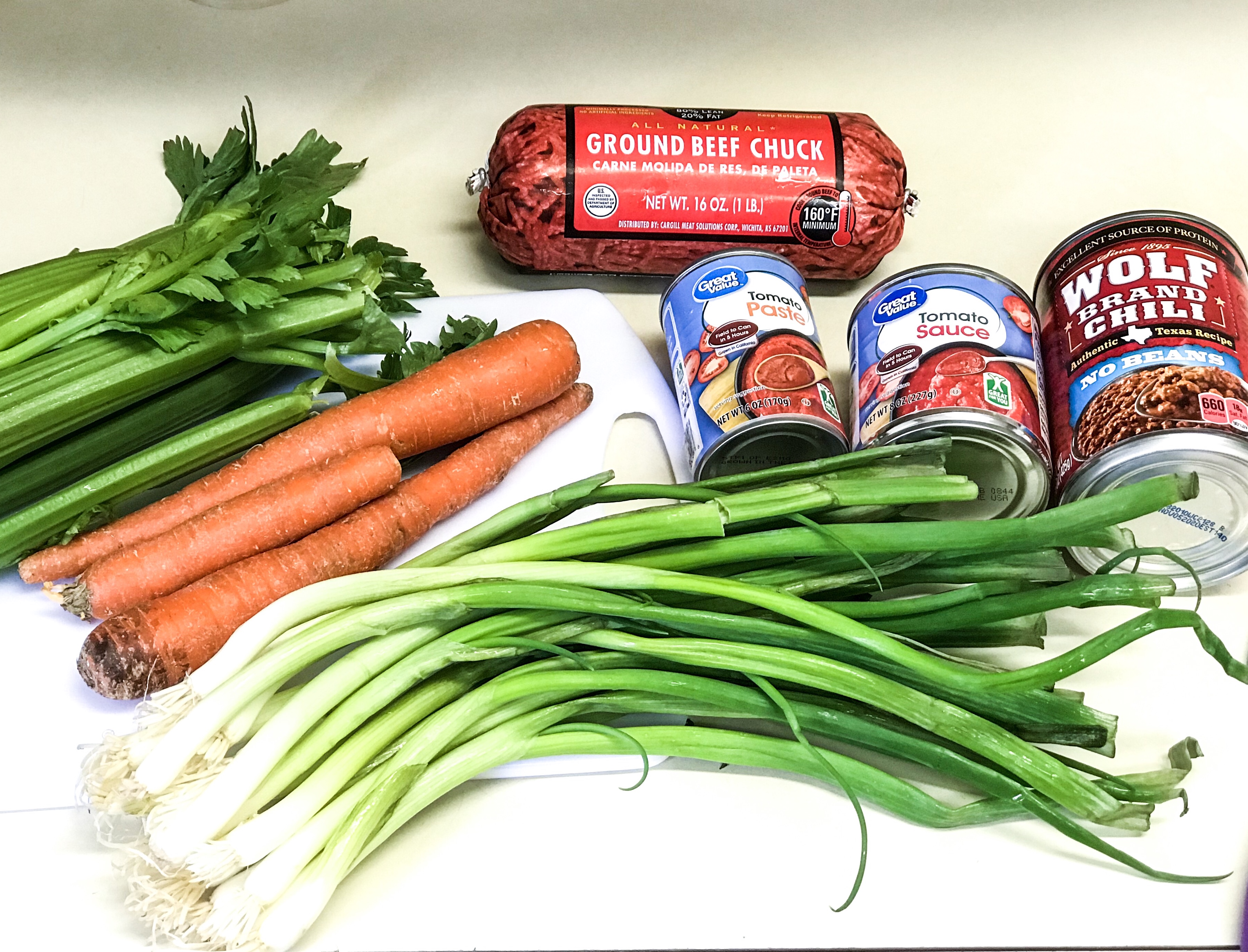 [/one-half-first]
[one-half]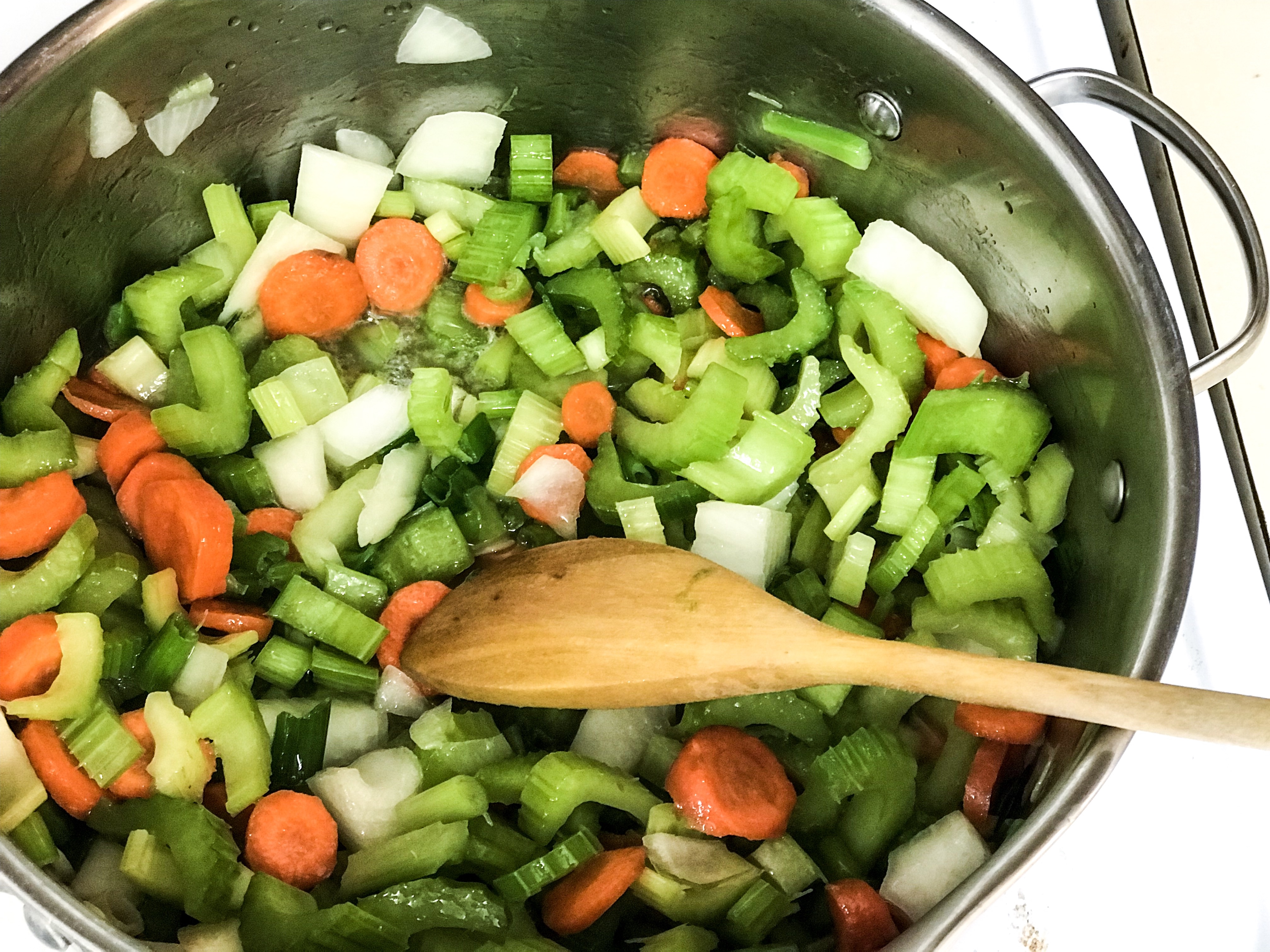 [/one-half]
Read This: