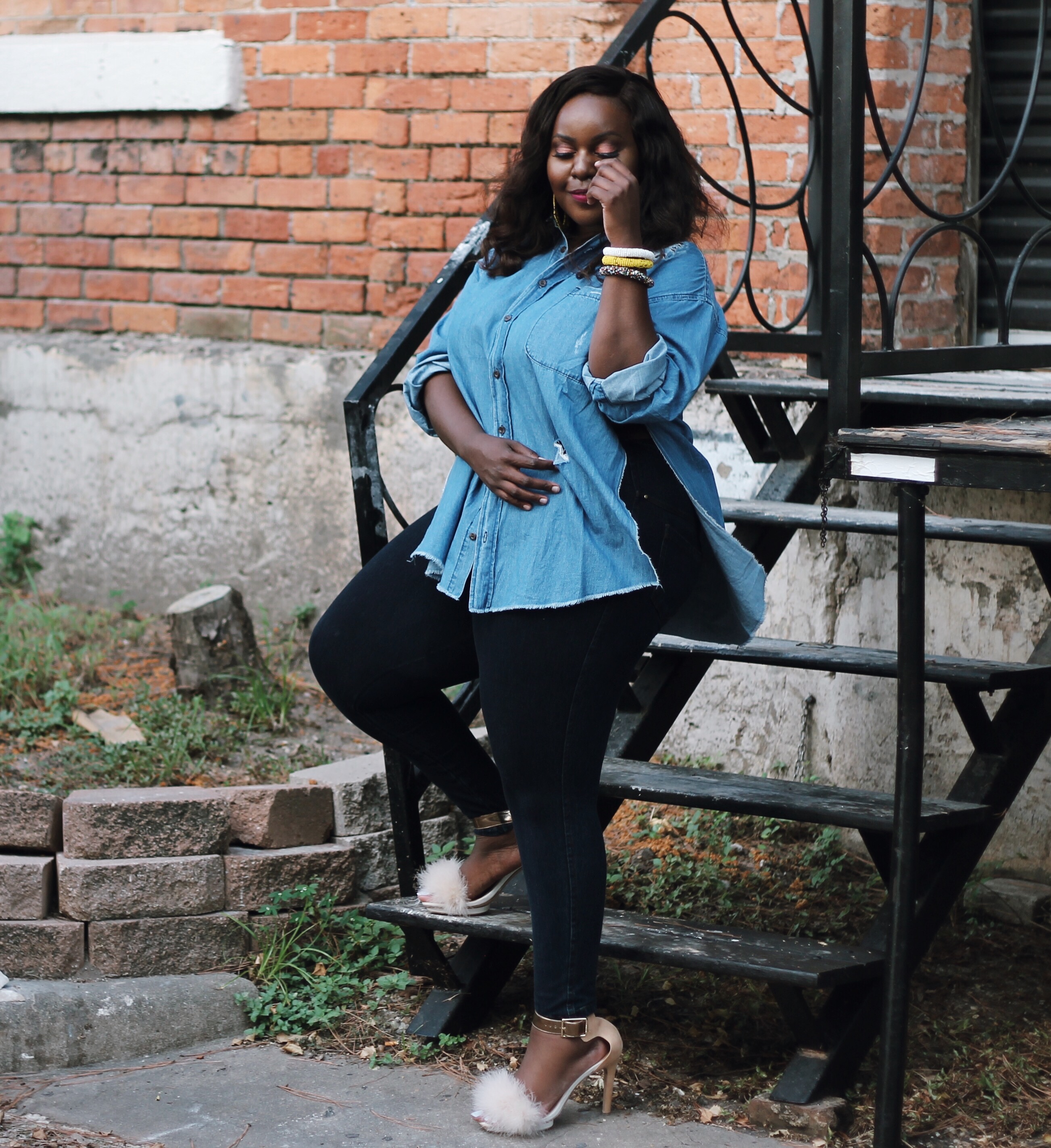 How to wear a loose denim shirt and still remain trendy…try fun accessories and chic heels. It works every time….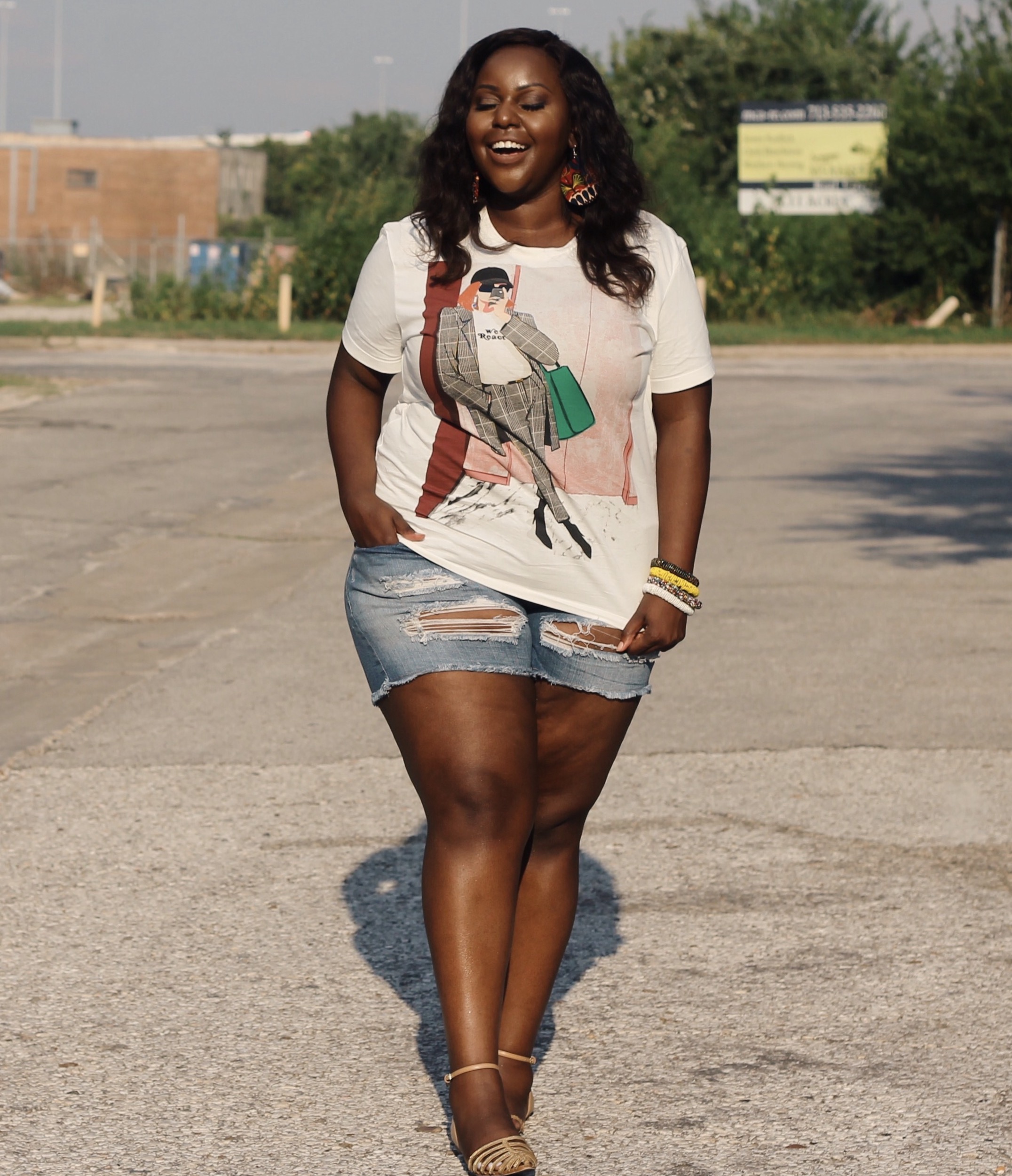 My happy place is in a pair of shorts, an artsy tee and a summer tan….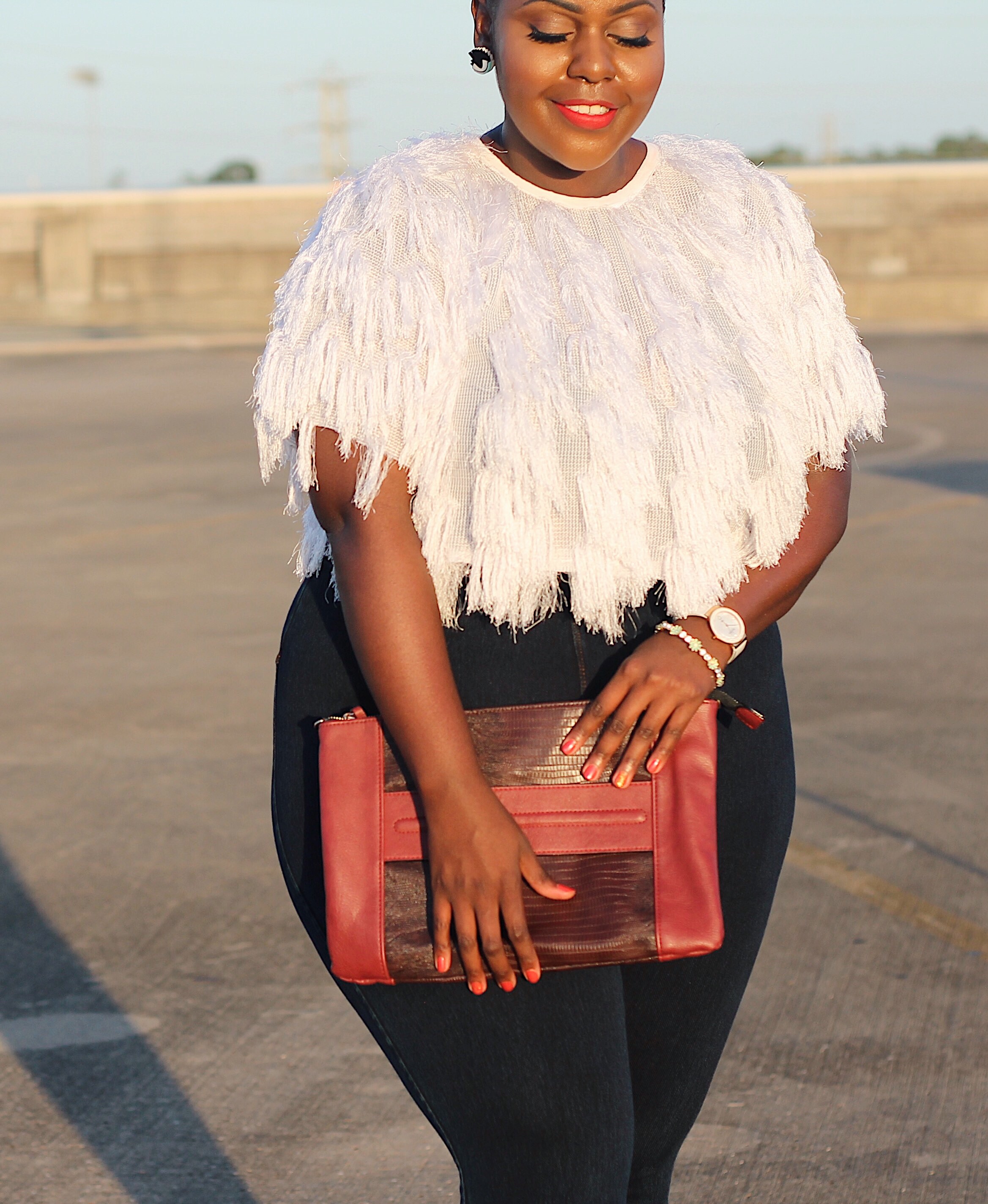 The Red White and Blue ensemble never fails. Something about a contrast with a pop of color that works…every time….