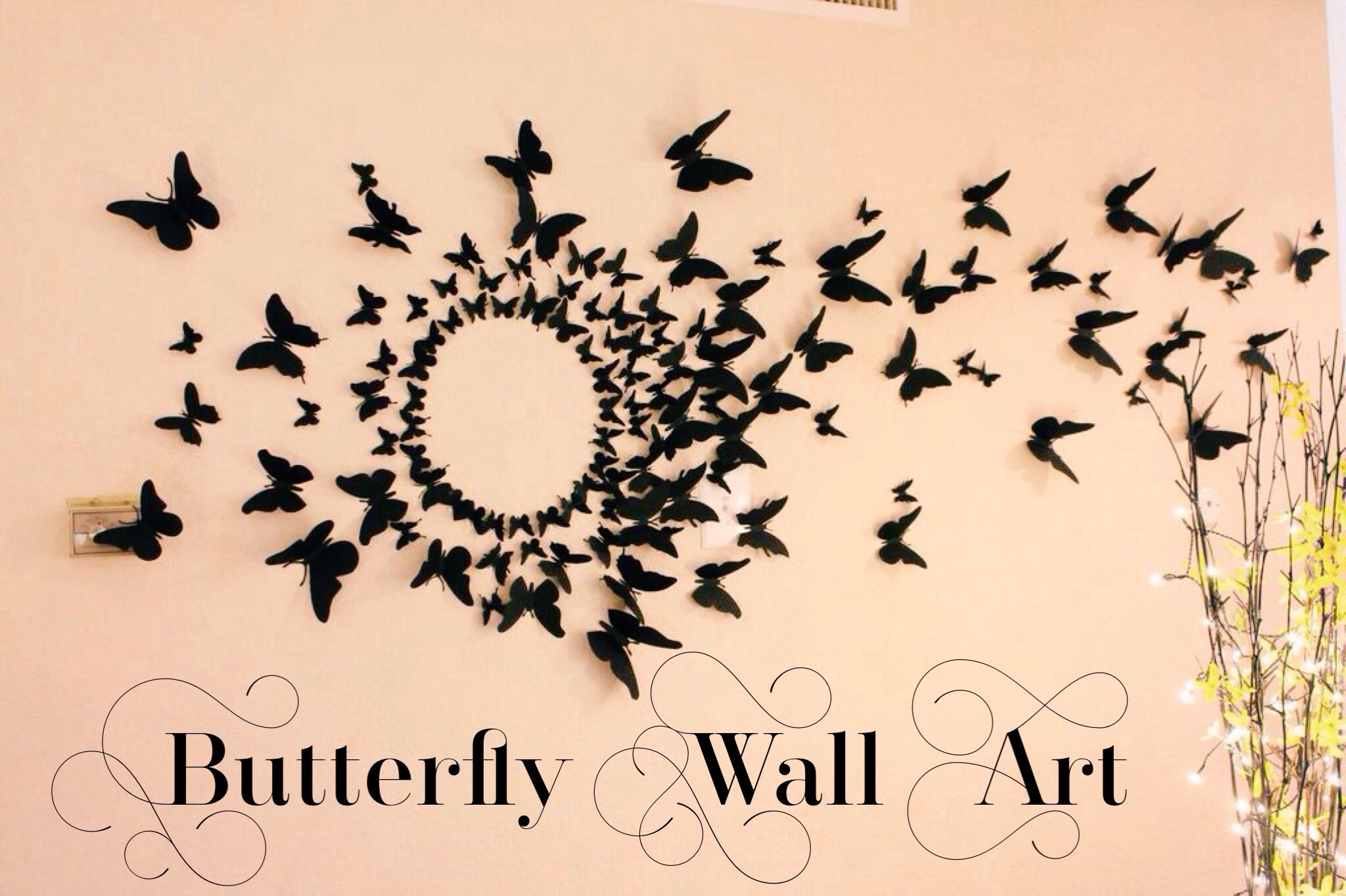 For a while I have had this big empty somewhat unpretty wall in my apartment. At first I thought of upgrading it with a big floor mirror. You know, those mirrors that don't need hanging, yea but I walk by that wall so much and I couldn't possibly handle smashing my toes all the time, so I let that go. Thennnn…okay remember that Hit TV Show Gossip Girl (of course you do). So, when Serena and Blair got their own Town House, I literally flipped over Serena's bedroom wall decor with the butterflies. But it was gossip girl, and everything I the show was Type A so I let that dream fly. 
Fast forward to late last year, I happened to be looking through Pinterest home decor pins and came across the same set up. If there's one thing I have learned from the 6 years I have lived in the United States, it's that you can get any of the very expensive stuff cheaper, if you know where to look, and one of those places is Etsy. Etsy is like Amazon for handmade and vintage items. Their products are fancier and a little heavier on the pocket…but worth it because they are unique.
So I went to their search and typed in, "Wall Butterflies" and you know what came up, hundreds of pages with "Serena Gossip Girl bedroom wall butterflies." I mean, how much more specific can it get. After reading a bunch of reviews from different sellers, I settled for a buyer and bought 100 butterflies. Other buyers were also selling the butterfly cutter in case you wanted to get more hands on, so mobogenie apk there's that. But for lazy citizens like myself, I wasn't about to be shaping butterflies and learning pharmacology at the same time so I opted for ready made. 
Most sellers offer customizing options and I settled for matte black and non permanent stick gum just in case I wanna change it up later. 
I took pictures of the process so I wouldn't have to write endlessly. But first, a few tips…
Draw the circle first, I used a big round bowl. 

Use the little butterflies to mark the circle, and mark how far your set up will go with the big butterflies.

Keep referring to a sample picture of the shape you are going for to make sure you get the setup right. 
Overall, I have 5 words…I LOVE MY NEW WALL!!!
Let me know what you think.