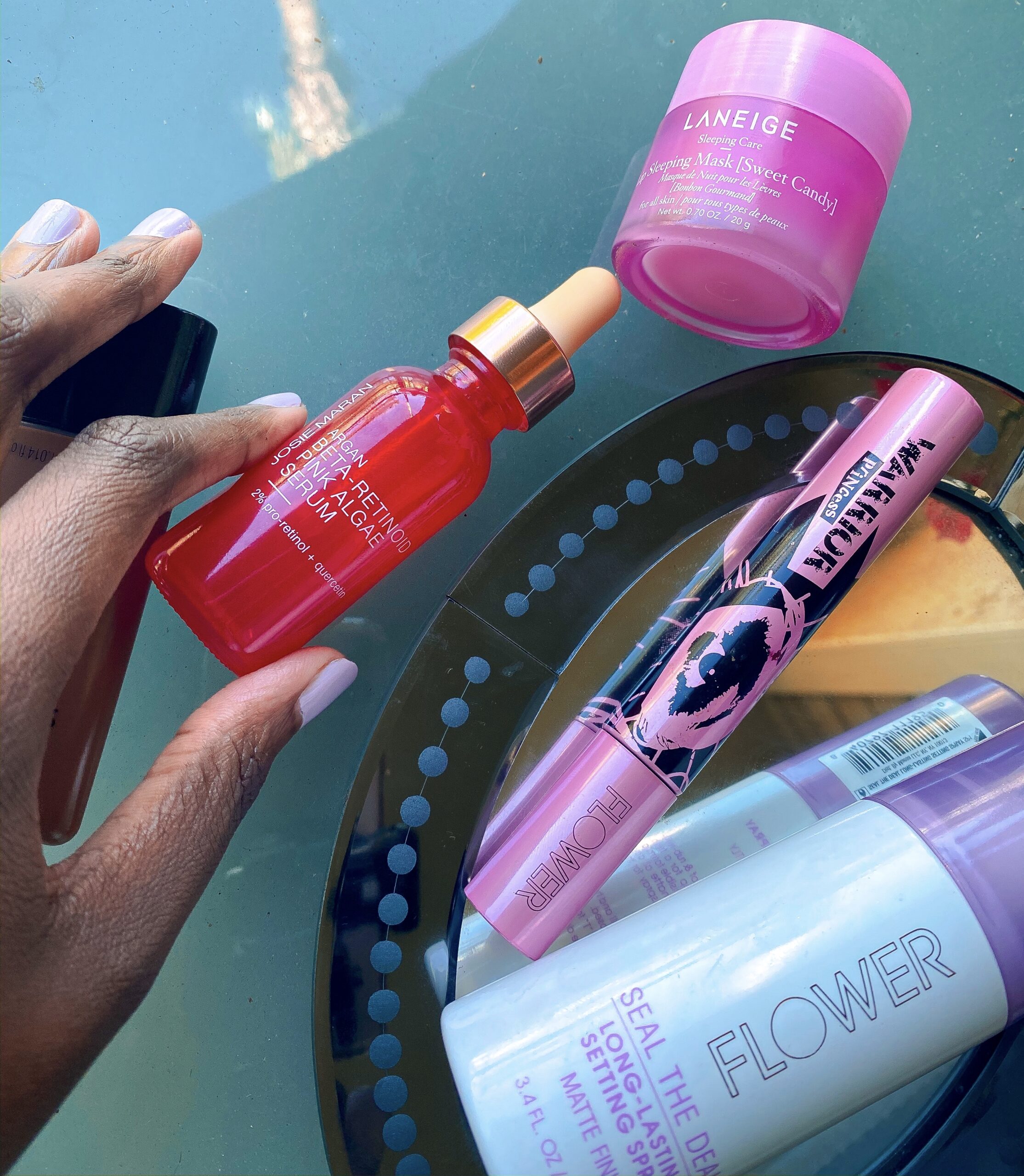 My morning routine is very brief, mostly because I always wake up late (but don't tell my boss that).
As you know, the other day, I was trippin' about growing older so now, I'm stockpiling all the age defying serums I can get my hands on.
I was sent the Josie Maran Argan Beta-retinoid Pink Algae Serum and one of the first things I noticed was that it can be used both during the day and at night. Most serums recommend you use them at night.
The serum has beta-carotene that converts to retinol which is known to diminish the look of fine lines and wrinkles. Quercetin is also a highlighted ingredient that works to keep beta carotene in the skin longer, meaning the skin will have more supply of retinol.
Argan oil, a natural source of quecertin, vitamin E and antioxidants is also known to have anti-aging effects and it moisturizes skin.
Obviously, I have no wrinkles (I think), so when I use retinoid products I look out for firmness. When I used this serum, the results weren't instant. My skin's texture and brightness improved after a few uses. This serum is one of those products that aren't going to make a quick fix. You have to keep it in your routine, which is reasonable with wrinkle diminishing products. It also has an oil base which could make oily skin types very shiny during the course of the day.
This serum is a product I will continue to use until it runs out, but I'm indifferent as to whether I would replenish it.
Check out my 2 Minute Work-Face IGTV video to see the other products I use for my morning routine before heading to work.
Have y'all started using retinol products yet?