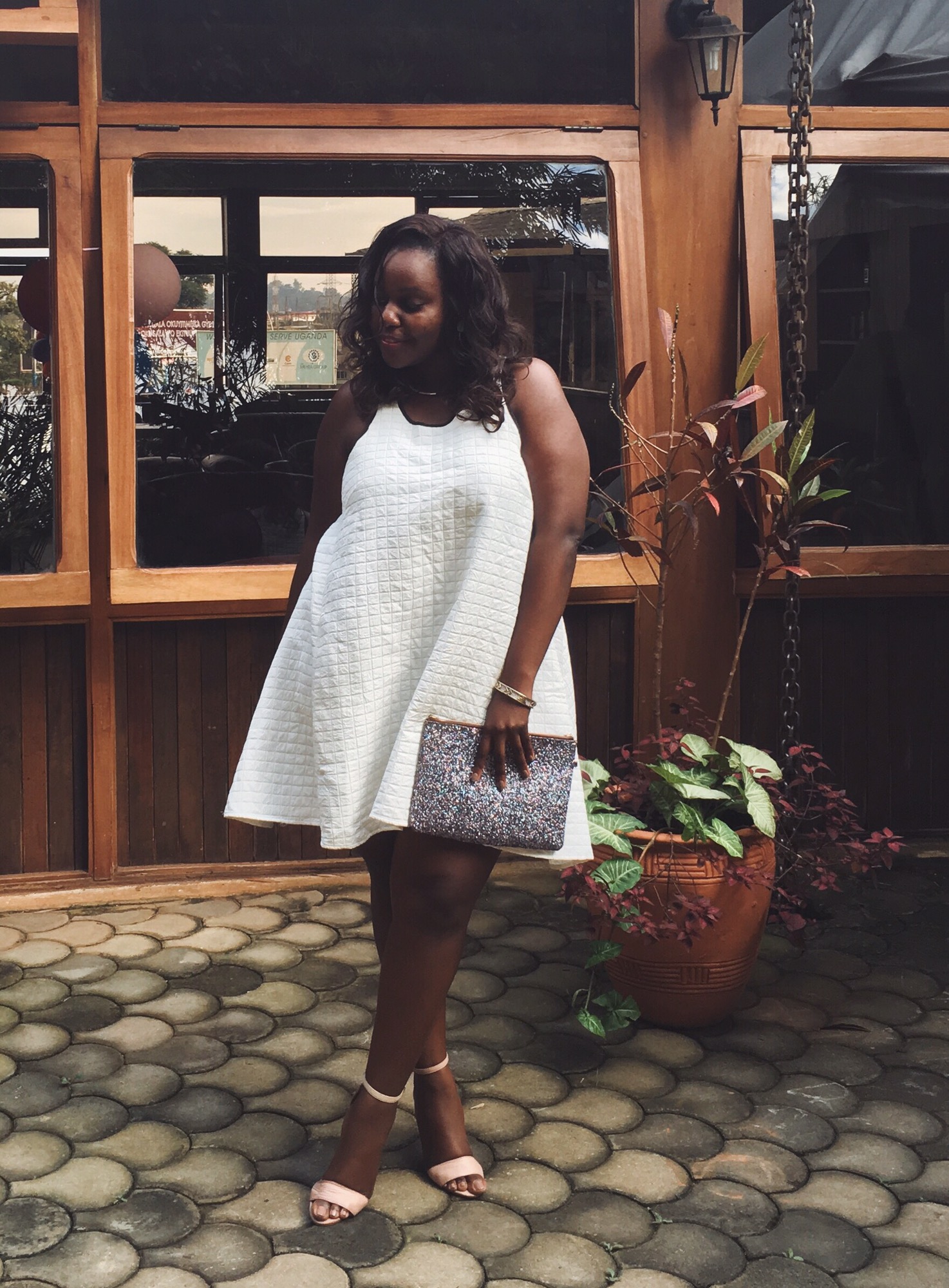 A friend and I were recently discussing how we are yet to find a white dress we look great in. Wearing white is as challenging as wearing a dress with tiny flowers, but this swing dress I wore during the festivities, seems to do the trick.
On that note, can we talk about how swing dresses are my new go-to outfit for stuff-yourself-to-death parties. Child, you could eat the entire cake and no one would suspect a thing. Swing dresses are the female, more fabulous version of eating-pants.
A lot of my style journey this year has been about having less items of better value, that can work at multiple events. I've noticed that most of my wardrobe preferences take a warm tone. With that in mind, I buy clothes that I can mix and match multiple times at different events.
When I first saw the glittery bag gracing the shelves in Aldo, I knew I loved it. When I started to pair it with multiple outfits and it worked so flawlessly, I saw it for the perfection it truly is. It's definitely one of my most worn items of the year and will likely keep its spot throughout next year.
Nude heels are a wardrobe must-have because they will match any outfit, anytime. This is one of the most comfortable pair I own and I'm seriously eye-ing the other colors.
On a more serious note, I hope you had a lovely Christmas. I hope you checked off your entire New Year's resolution list. And, I hope your 2016 will come with success and happiness. Enjoy the rest of 2015.
I love ya'll for being a part of my randomness.
Mad love, B.
Outfit Details:
Dress: H&M
Shoes: Vince Camuto, purchased at Nordstrom
Bag: Aldo