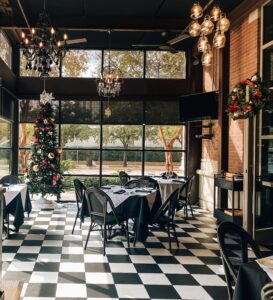 Brasserie Du Parc is strategically placed in Downtown Houston's Discovery Green—you wouldn't miss it. With floor to ceiling windows and an easy French restaurant setup, it's perfect for an impromptu meal alone or with a loved one.
I had Coq Au Vin—braised chicken in red wine, served with mashed potatoes and vegetables. It tastes like home cooking, a comfort meal on a cold winter weekend. The red wine flavor is not over-bearing and the meat is fall-off-the bone delicious.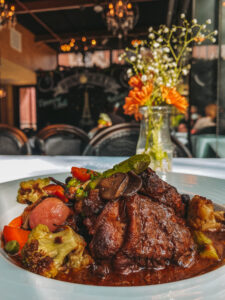 Brasserie Du Parc doesn't manage to steal you away into a French wonderland however, the cozy tables by the window while people-watching and country French music paired with the sound of wine glasses clinking in-between laughter is quite the stimulation for the senses.