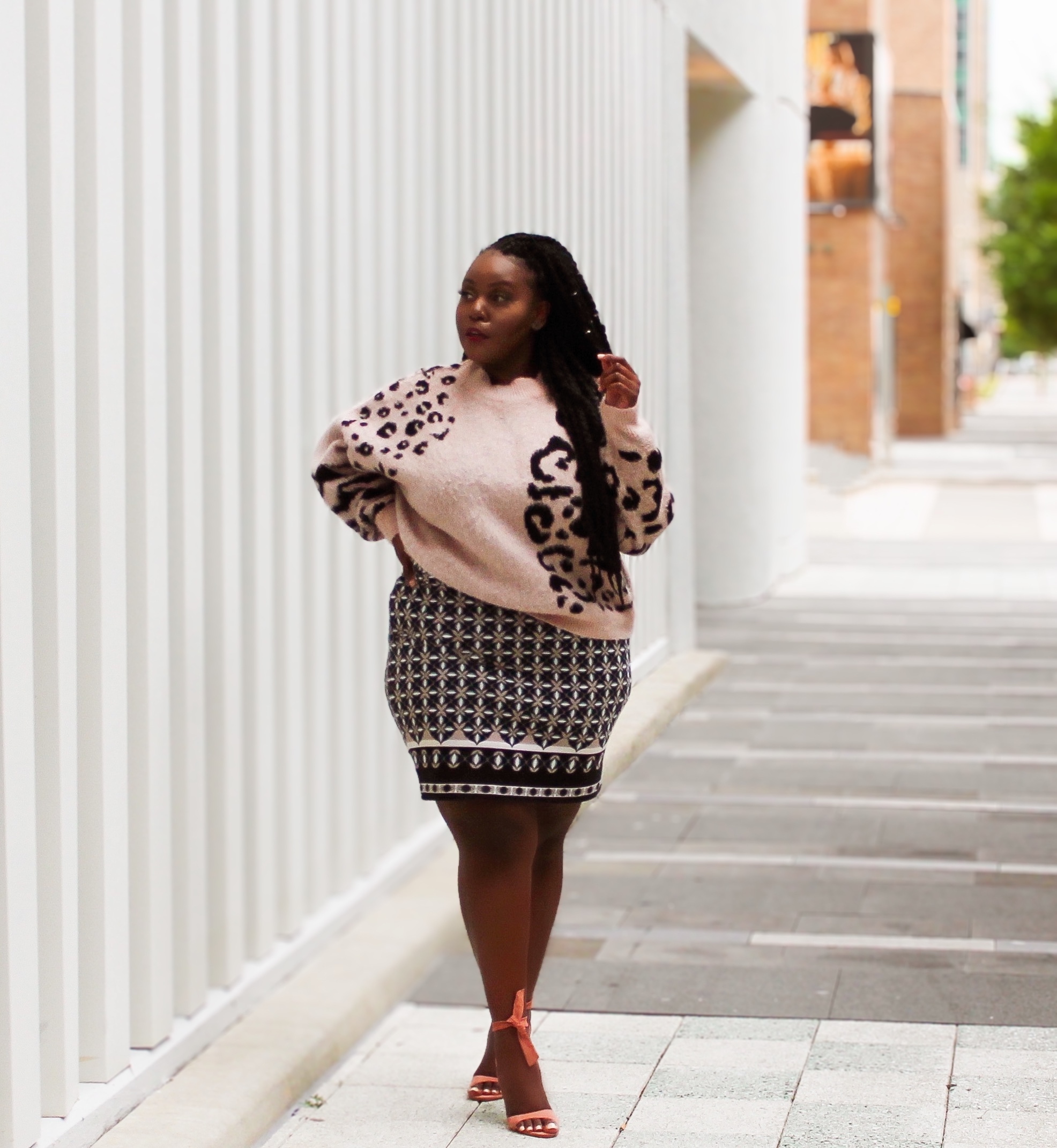 Texas Fall is the best — think of Spring, except this time you have fall foliage and pumpkin spice everything.
If you choose to layer, it's more like a fashion choice and not because it's chilly — a girl loves to have options.
The trick to pairing prints is to contrast sizes of the print of each piece of clothing. The sweater is less busy, with a bigger animal print and the skirt has a more geometric small size print.
I've owned this outfit for quite some time but in the spirit of recreating looks, I found some selections that will bring you as close as you can get to this look.
Wearing: TopShop Sweater (similar), Nordstrom skirt (similar) and Steve Madden heels (similar).