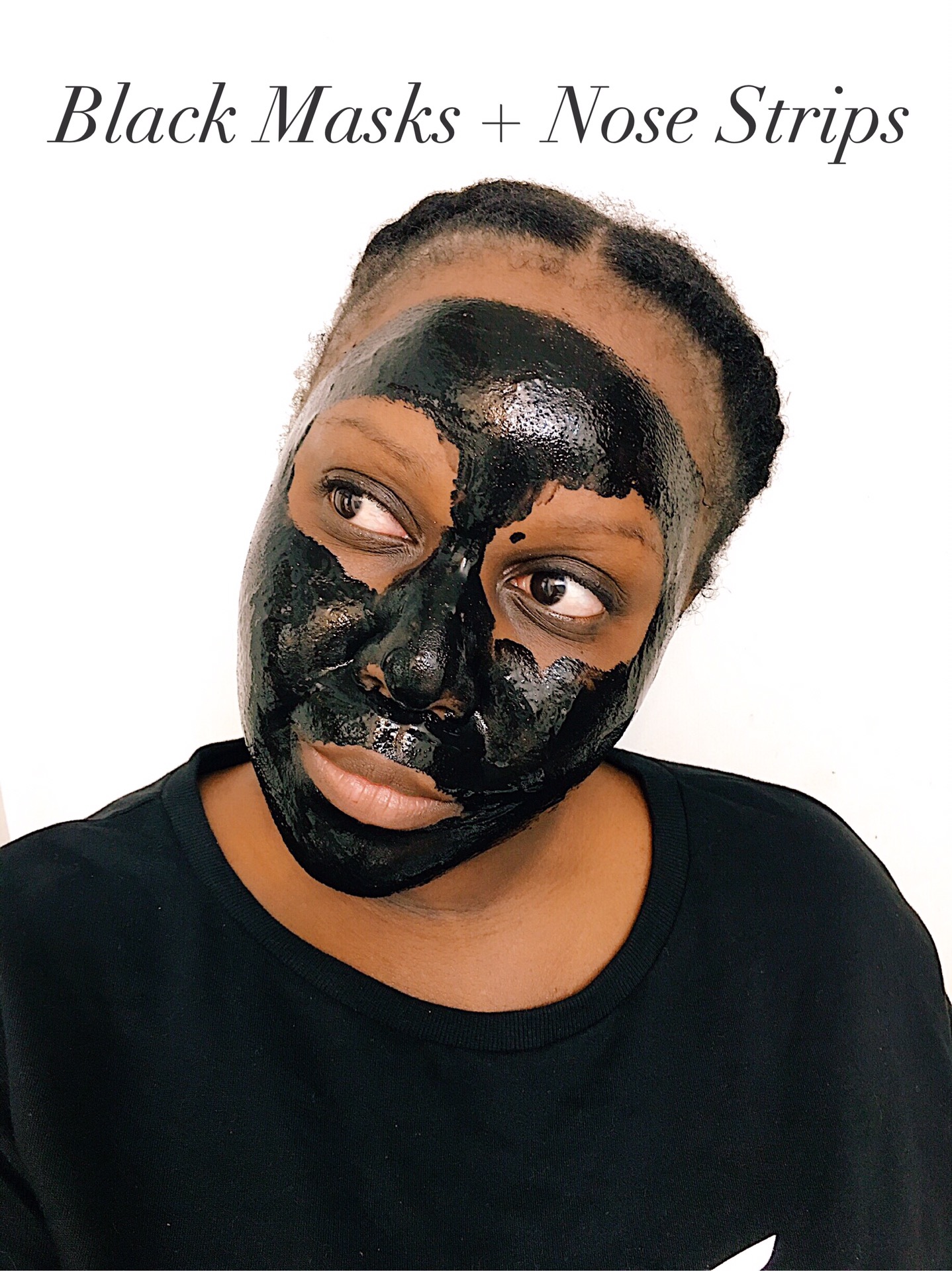 It's addictive. When you see videos of people peeling off their black masks and the stuff coming out of their faces, you start to wonder what will, or how much will come out of your face.
I had to try it out, but I'm cautious with brands so I waited for one of my top-dog brands to come out with one and Boscia soon delivered.
Right now, it's the only Sephora-approved brand that has that kind of mask in circulation and I'm sure the competition is screaming at their chemists, trying to figure out how they missed this major trend.
In addition to the mask, I got the Deep Cleansing Charcoal Pore Strips from Ulta so that I could have the full peel-my-face-off effect.
Bioré Deep Cleansing Charcoal Pore Strips
I started with the nose strips. It's important to wet your nose, otherwise the strip won't work.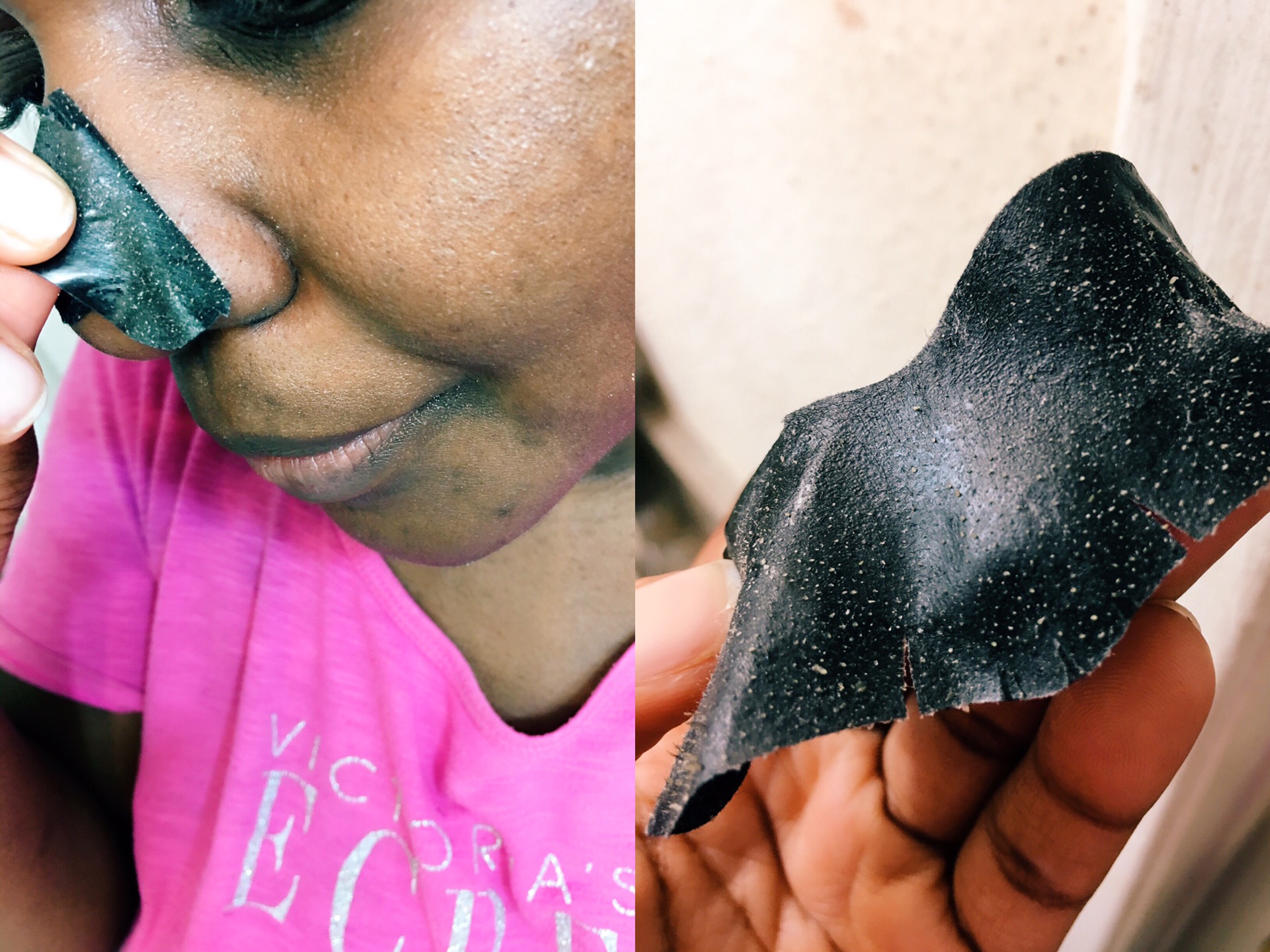 I found it painless when I pulled it off slowly and when I tell you the satisfaction I got in seeing little white heads get ripped out of my pores? I'll let the pictures speak for me (you can actually see the difference in texture from where the peel was and where I didn't apply it). My pores had been freed of gunk and were less oily for days to follow.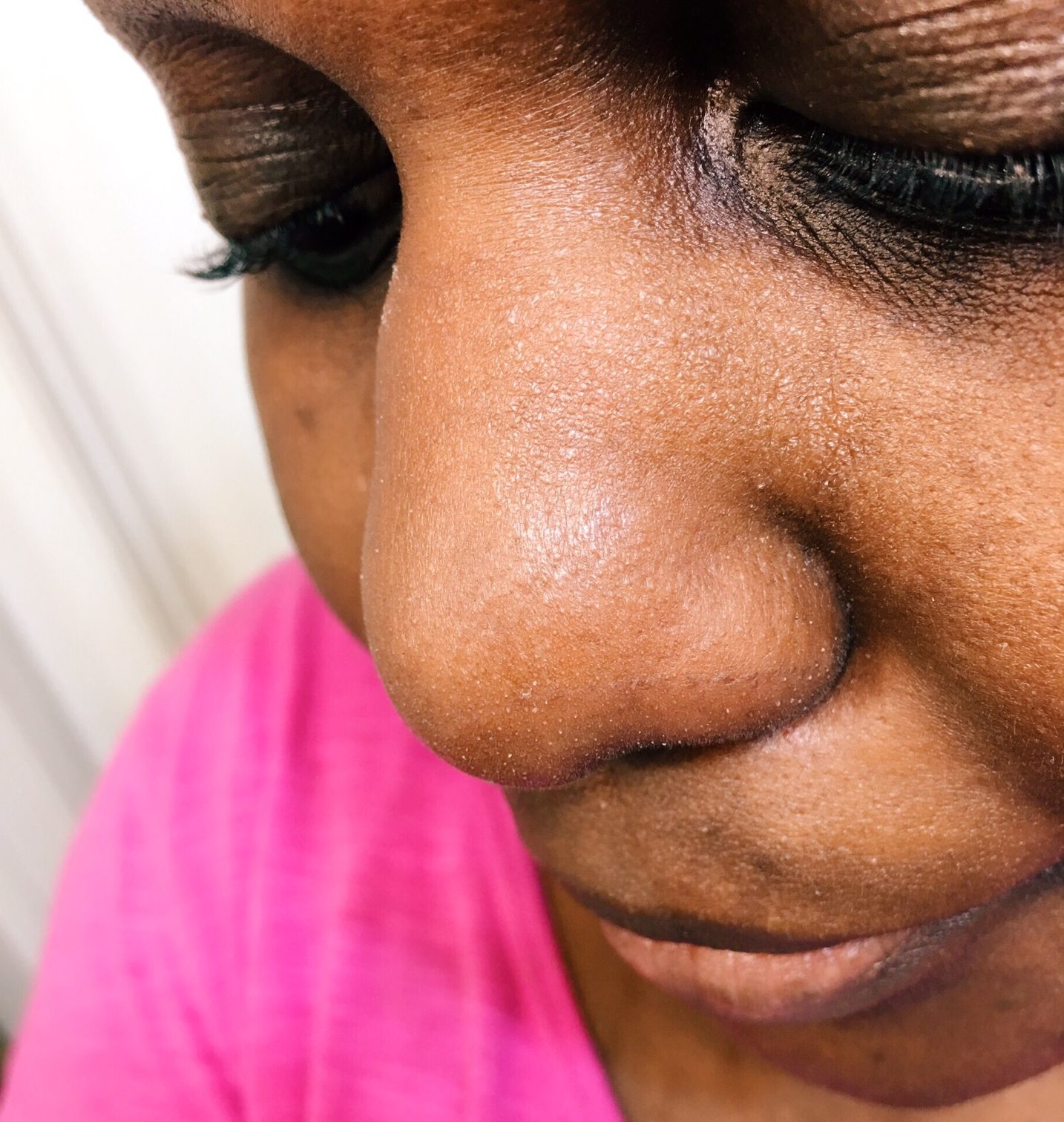 Boscia Luminizing Black Mask
A few days later, I tried the black mask. The only requirement is that you use it on clean dry skin. I would recommend washing your face with warm water so that the pores can ease up, making it easy for the mask to absorb dirt. It dries to a plastic bag-like texture which makes it easier to peel off.
Don't apply  a thick or thin layer on your face. Find the middle ground and that will be perfect. It should dry in about 20 minutes and then you can start peeling.

My face doesn't have visible white heads so I couldn't see anything on the mask. However, the way the mask peels off, it definitely takes out anything that's collecting in your pores whether you see it or not. I noticed my skin had a polished finish and my visibly open pores were clean. Any residue washed off easily with water. I applied my favorite serum and moisturizer and called it a night.
You can undoubtedly download SB Game Hacker Apk through our site and it's totally free. The application is adjusted and given in the arrangement where you can download and utilize it for your established gadgets.
It is sans mistake and doesn't contain any destructive things like Virus, malware or some other dangers and it likewise free from promotions.
The after is effect is captivating. My face looked cleaner, brighter and more polished.
Final Take
The mask and strip are not worth a try, they are a must have in any beauty regimen, simply because you need that dirt extraction every now and then. This replaces my charcoal mask because it has purifying abilities too.
What are you putting on your face? Do Share.