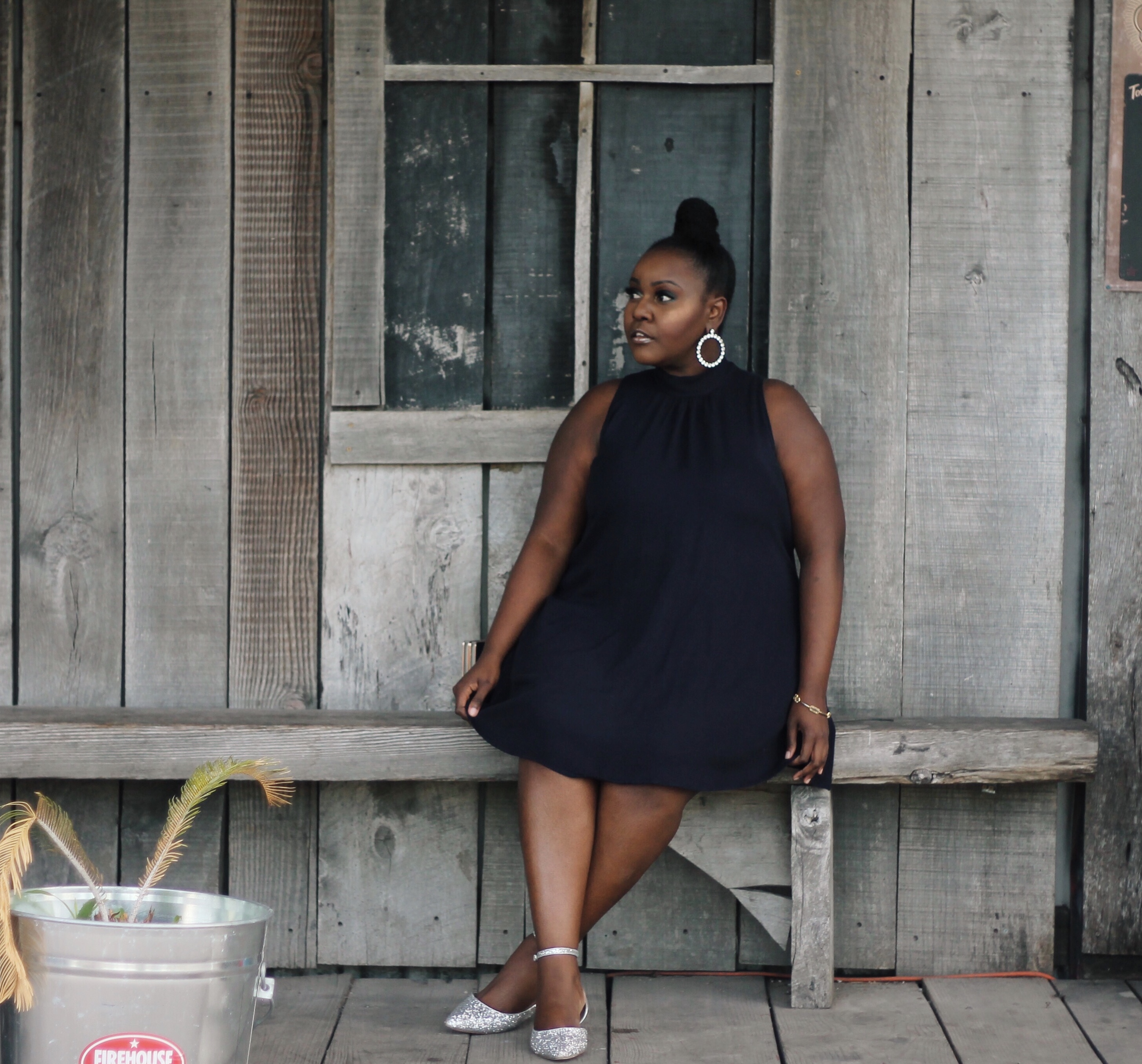 Happy Thanksgiving guys! Here's the dress you wear when you're going to eat more food than you're proud to admit.
I always start Thanksgiving Day telling myself I won't over indulge and next thing I know, I'm on my second helping of pecan pie.
If you're guilty too, a swing dress is your best friend this season—no one will suspect a thing. Accessorize with some fancy earrings, a dramatic eye look and a nude lip-gloss (trust me, food plus red lipstick is a regrettable idea).
Enjoy the holiday and don't forget to tell the people you love, that you love them.
Recreate this look: Swing Dress, Aldo Earrings, Glittery Flats, Silver Clutch