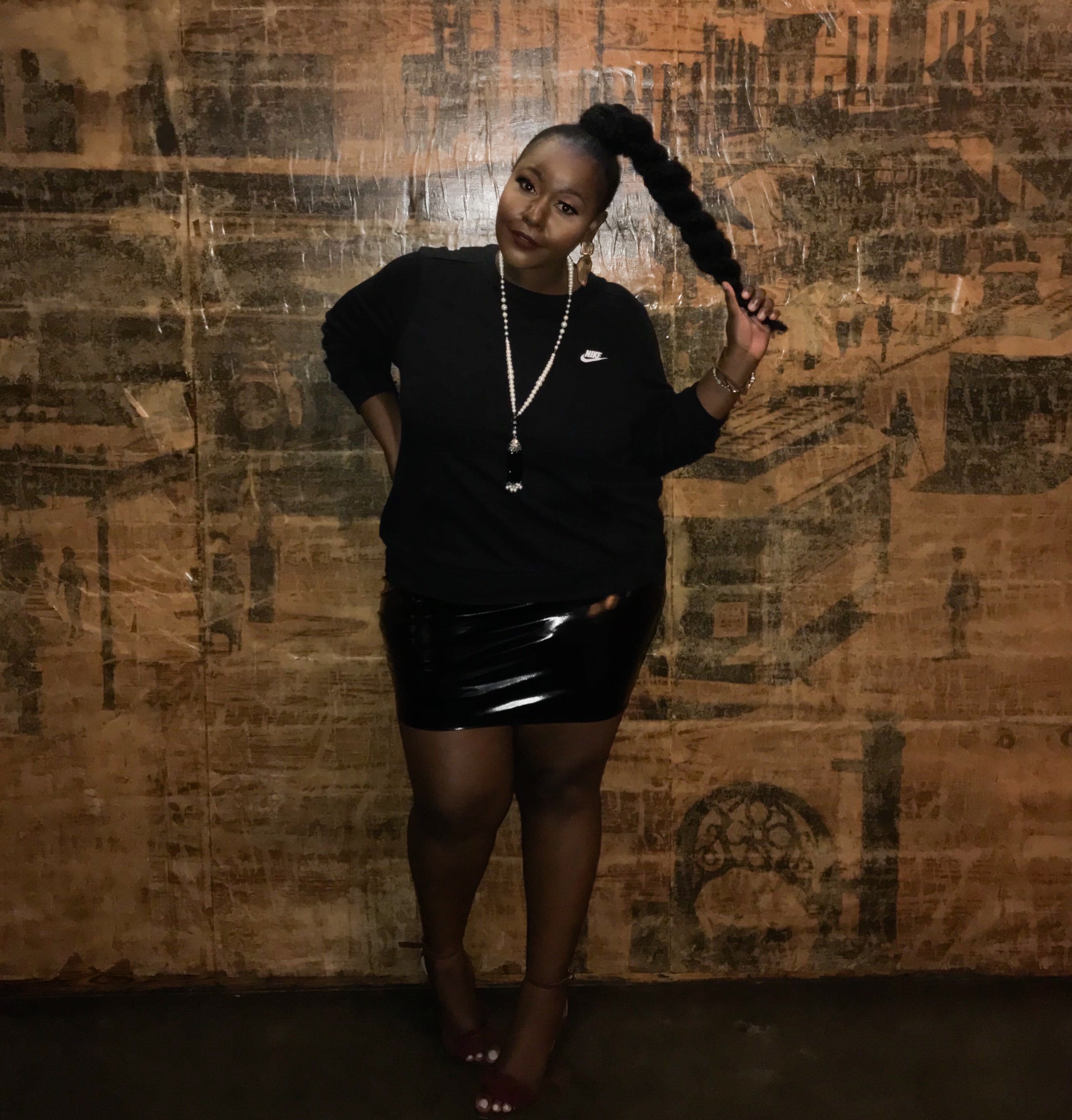 When it comes to my outfits, especially in this Texas heat, stress-free is a priority. You know those club dresses that you constantly have to keep adjusting, or the ones where you have to starve all day to look good in at night? I simply don't have it in me to deal with outfits like that anymore. I've learned how to work around looks that fit the occasion and also allow me to just be, when out and about.
I never thought I'd be the one rocking a faux patent leather skirt and yet here we are. Wearing it with a fitting top just felt too cliché, so I thought of a loose tee which I liked, although my lightbulb moment of trying the skirt with a sweatshirt turned out to be just it.
The mix of textures is perfect. The skirt is flashy, the sweatshirt is laid back, and they meet somewhere in the middle to create a chic ensemble. Keeping the entire look black gives it that wave of sophistication.
This look has major effortless cool-girl vibes.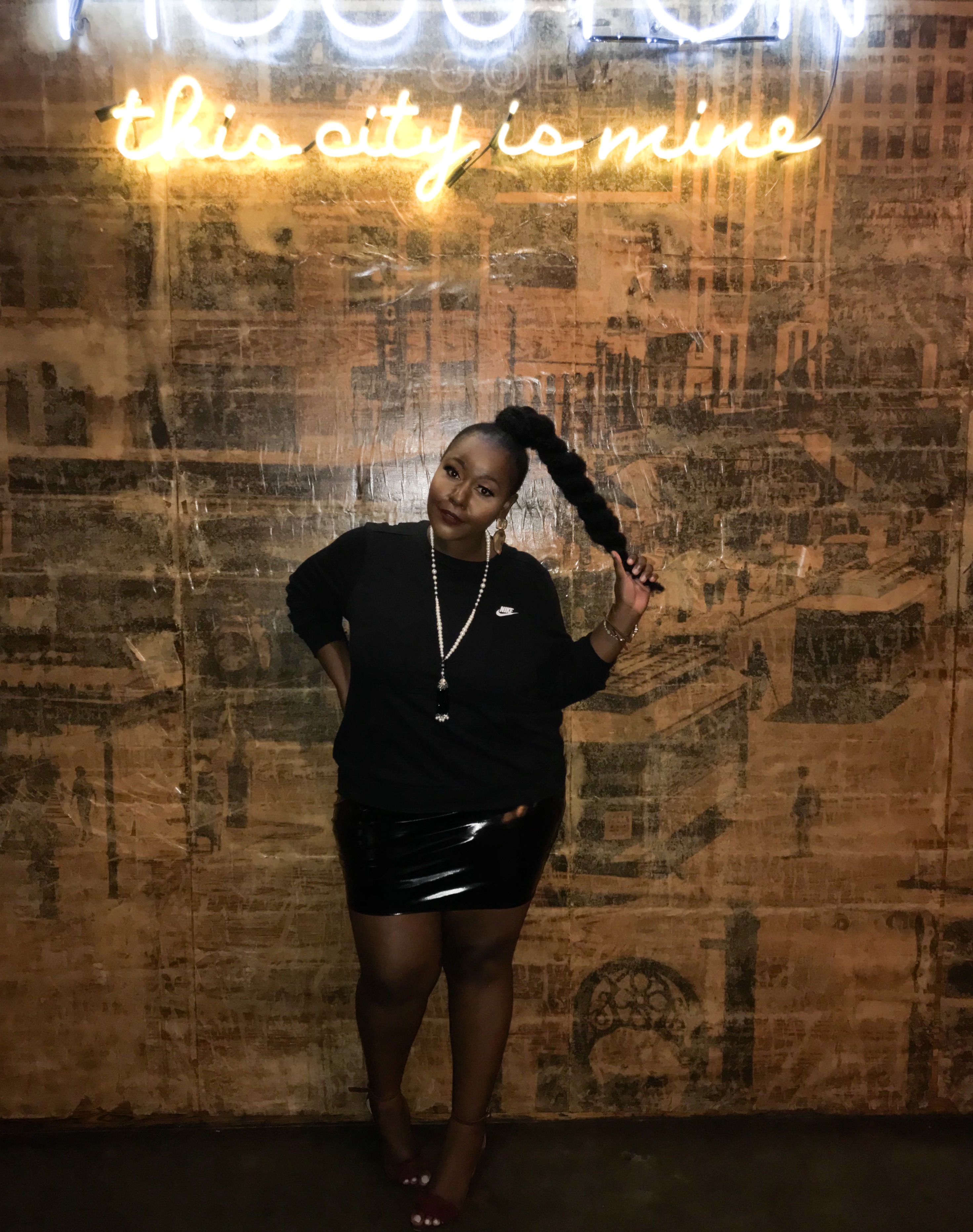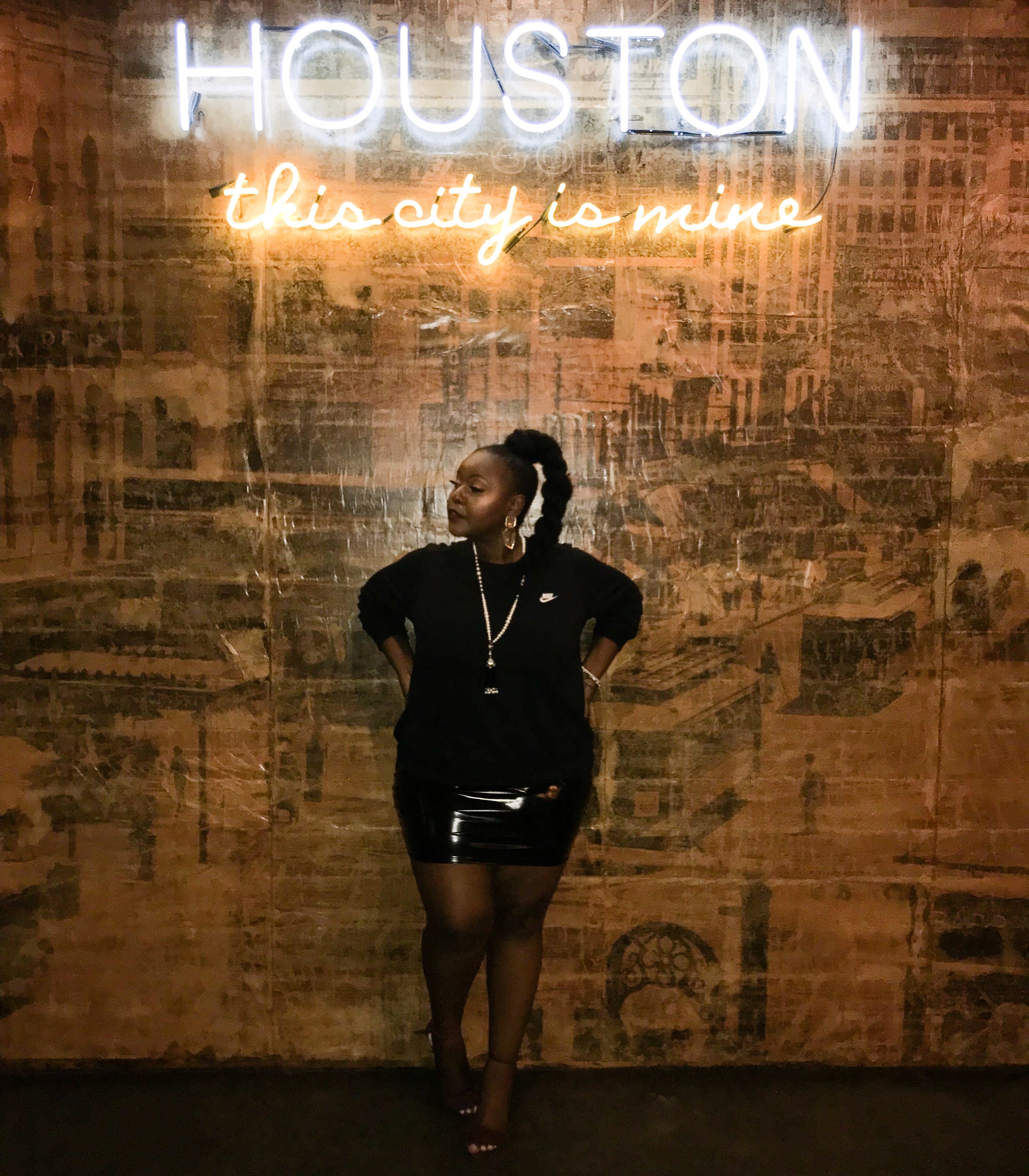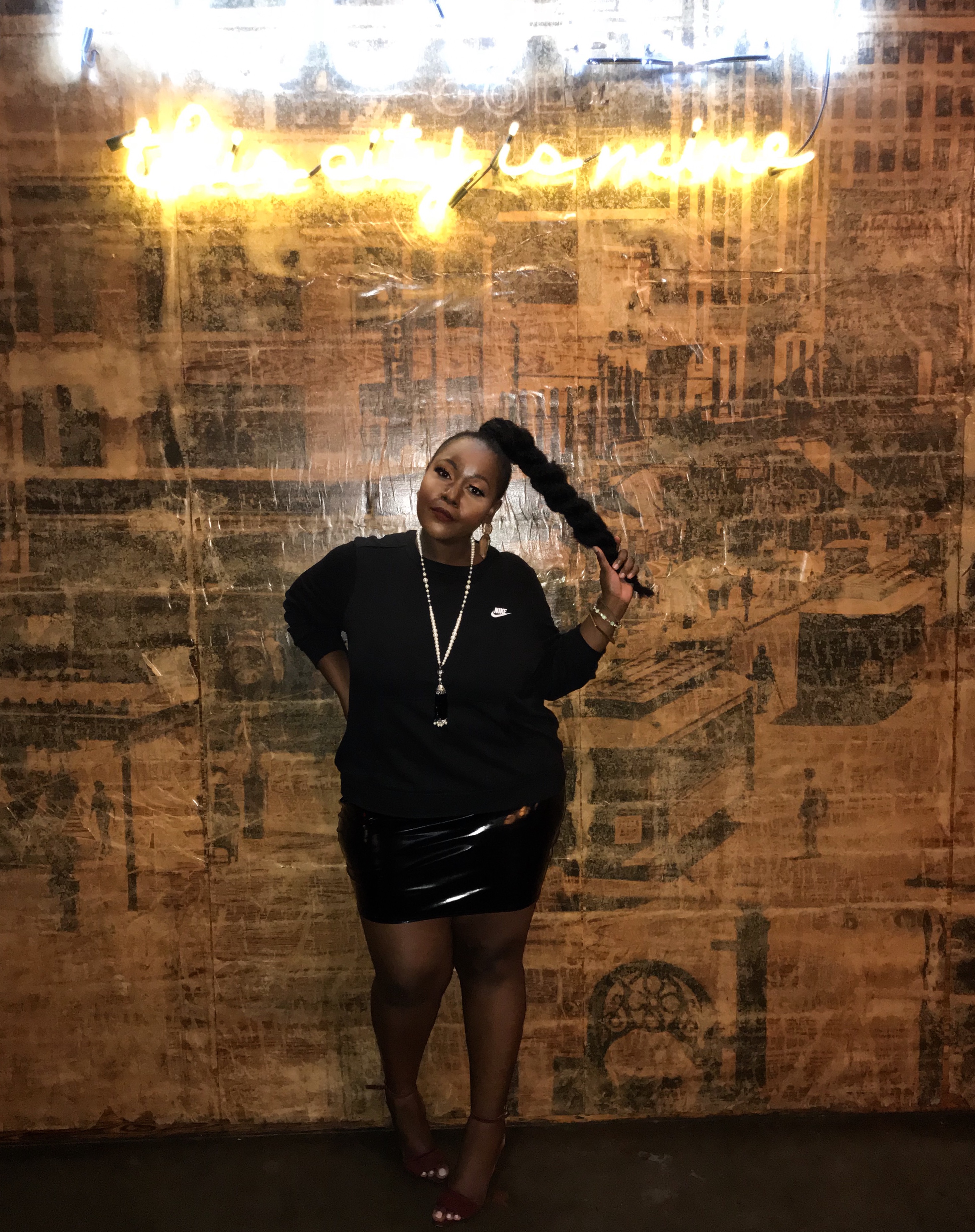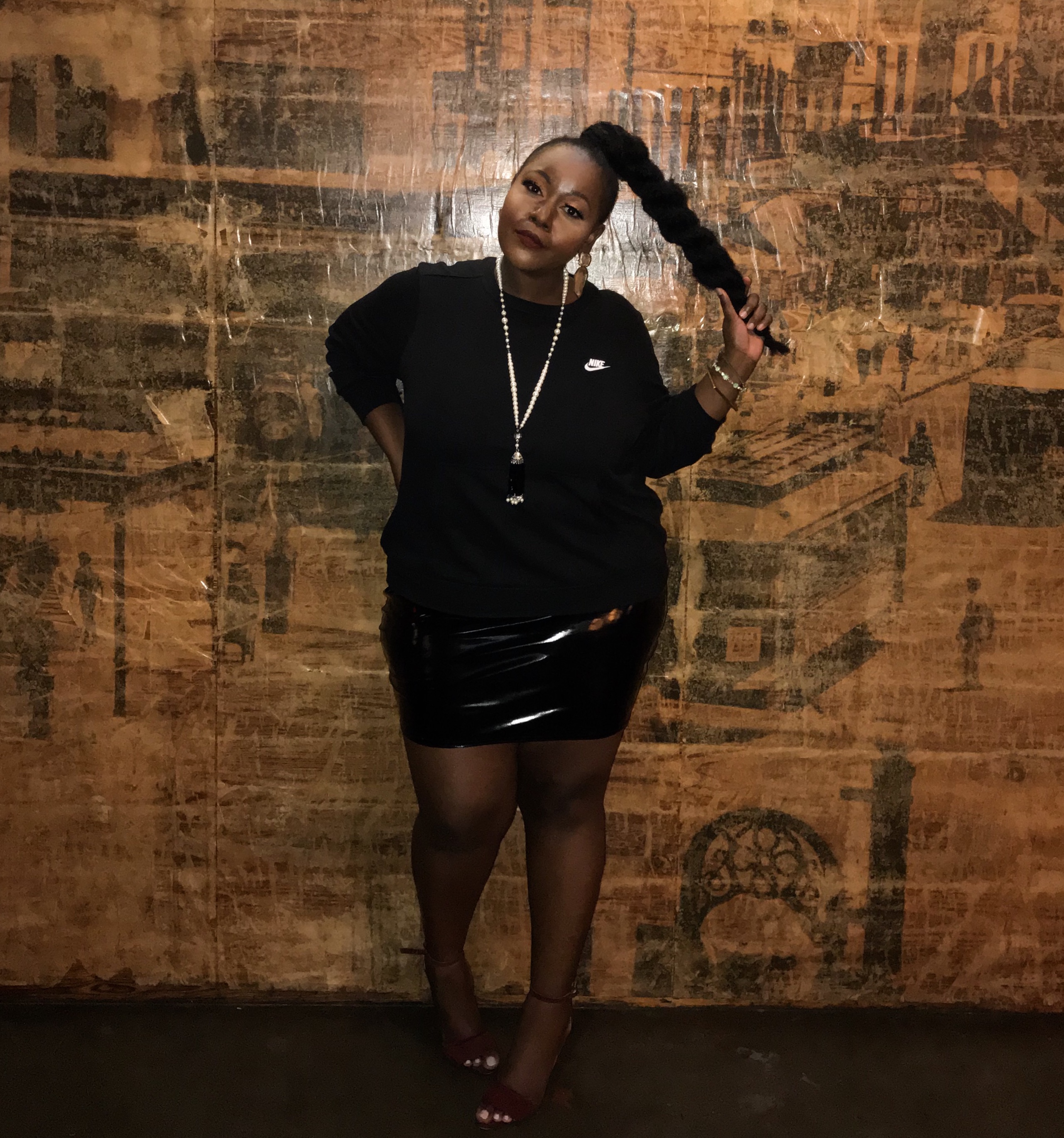 Recreate this look: Nike sweatshirt; Boohoo skirt; Vince Camuto heels