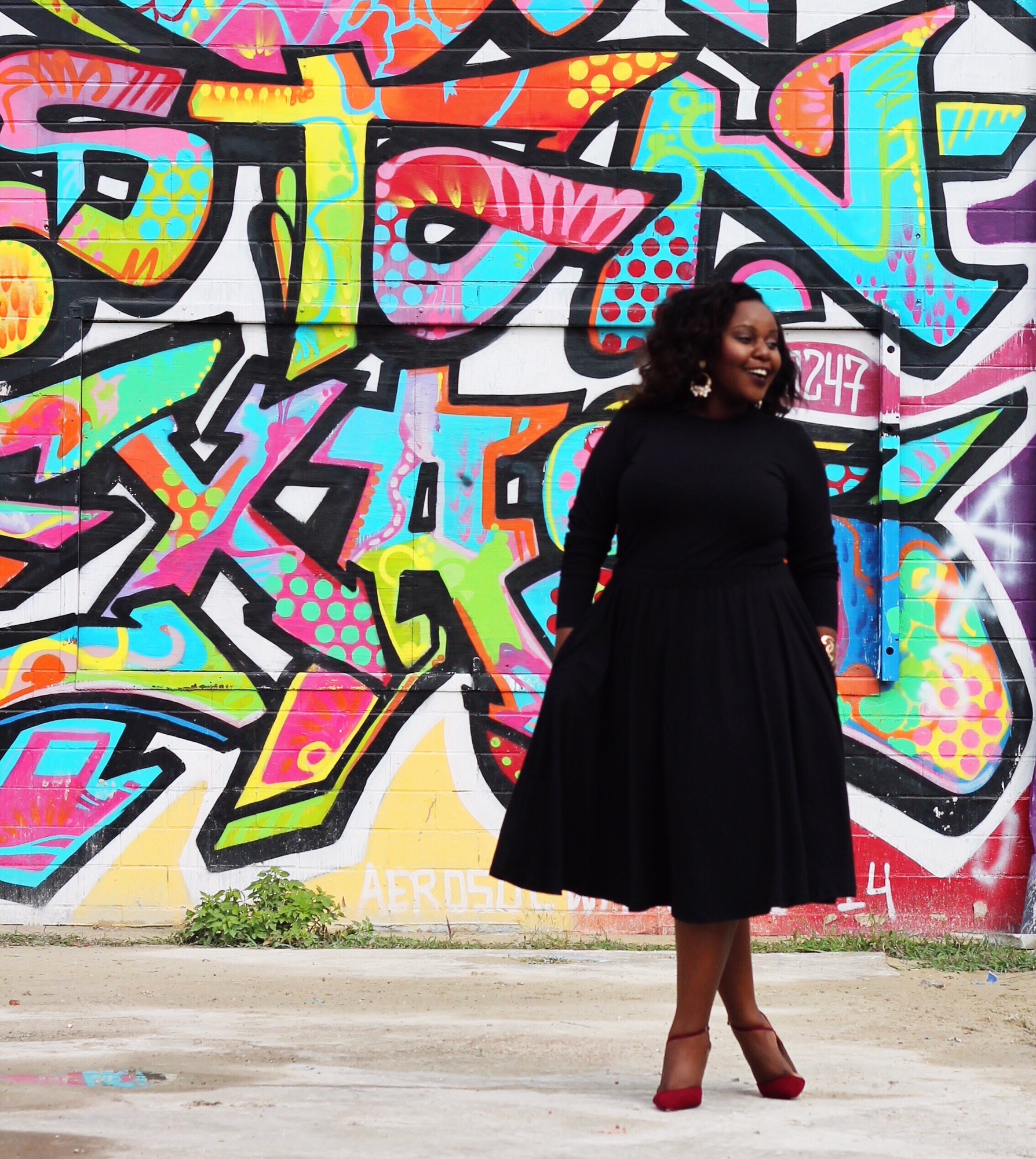 I no longer find it self-alarming that I opt for black versions of clothes every time I need to pick a color.
Black is the new Black. Black is sexy, Black is classy, Black is effortless, Black don't crack 😉.
Contrary to popular belief, this is a two piece including an A-line skirt and crop top.
This was my outfit of choice in a cover-shoot to launch my online accessory store exclusive to Uganda. More about this here.
I accessorized with those beautiful earrings that I introduced to you here and shoes in this year's Pantone color, Marsala (is anyone else obsessed with this color).
Finally, I would wear this outfit anywhere. The only catch is that it looks better with heels. It's decent, very comfortable and gives a flattering silhouette.
Wishing you all the love and happiness this festive season,
The Fab One.
Outfit Details:
Skirt and Croptop: Rebdolls.com
Shoes: MIA purchased at Nordstrom
Earrings: Aldoshoes.com
Lipstick: NARS Velvet Lip Pencil in Train Bleu purchased at Sephora.com