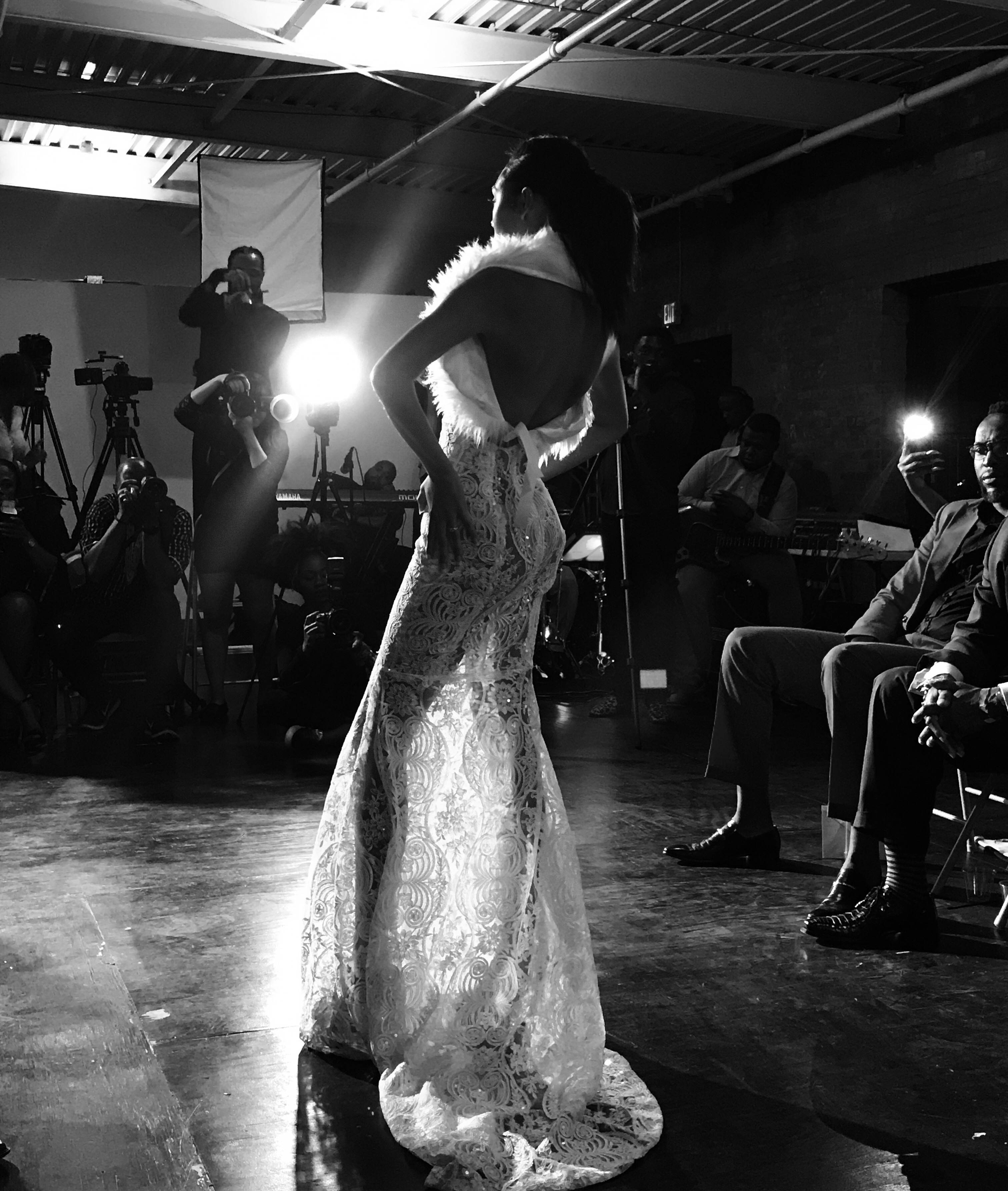 It was 6pm, an hour after the scheduled arrival time, and in typical African style, most of the front row seats were empty. Regardless, the show was going to start.
The Kitoko Fashion Show was the culminating event of African Fashion Week Houston (AFWH). At the entrance stood African wooden carvings and stalls of designers showcasing their products. A walk down the hall was a red carpet which led to the event.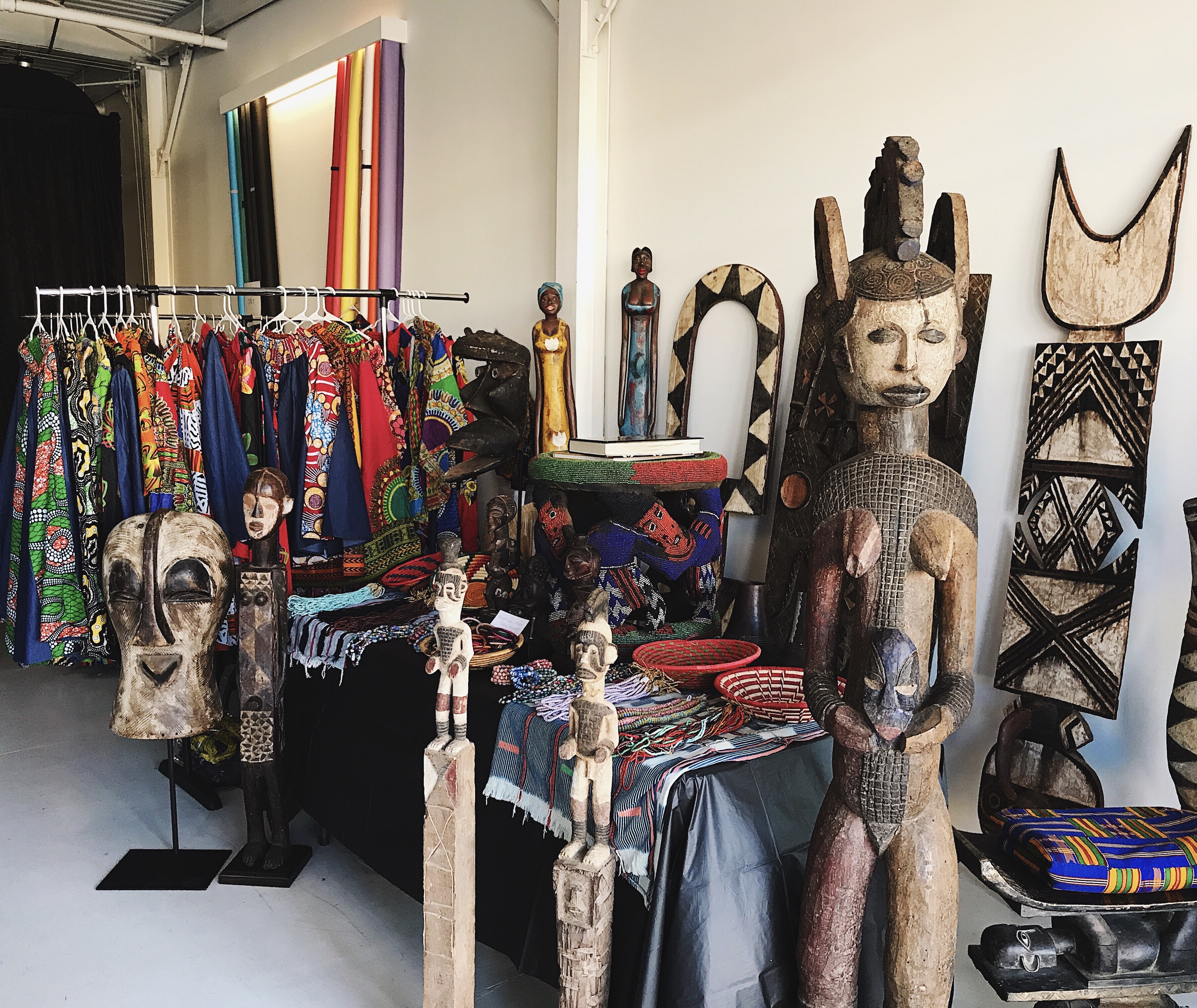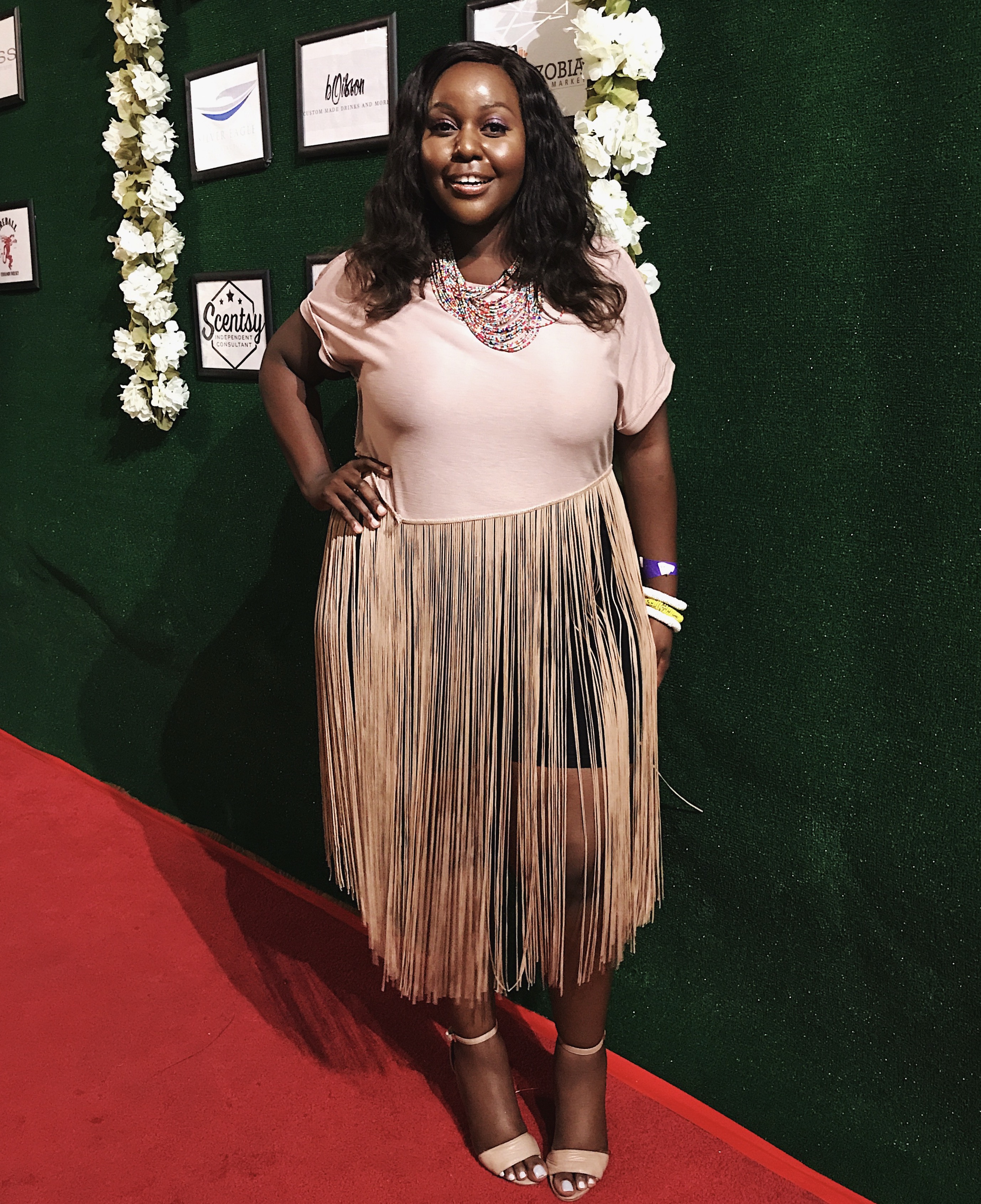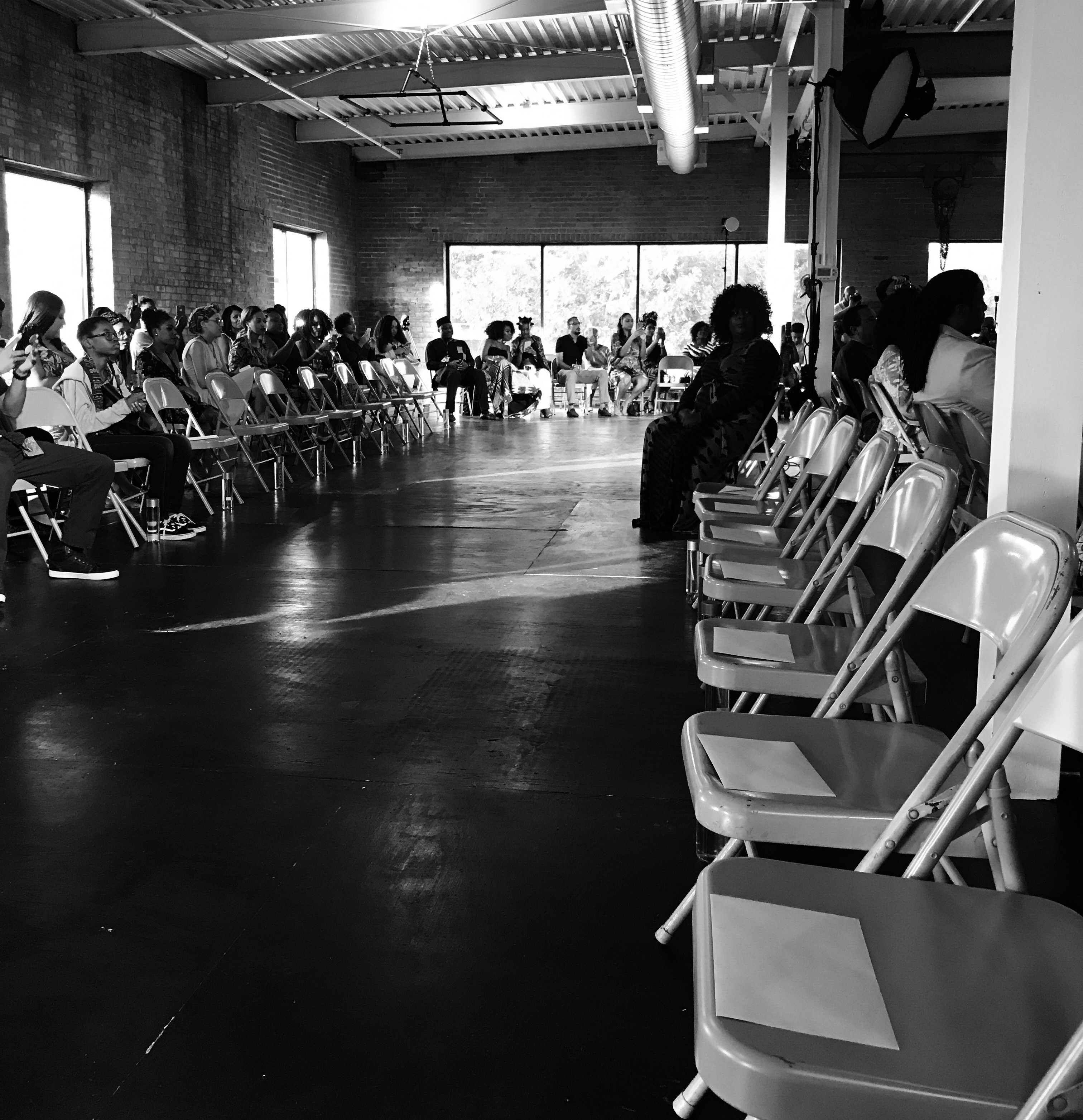 I was pleasantly impressed when I walked into the warehouse set up. It was a cut clean runway, curved out by silver chairs, a Voss water bottle under each seat and gift coupons for those lucky enough to snag a seat "Front Row".
Adeàrà was the first designer of the night, opening with Ankara. Slowly the room started to fill up, the cheers getting louder, especially for P.R Customs who placed curvatious girls on the runway…I'm talking booty and all that sass. It was a win.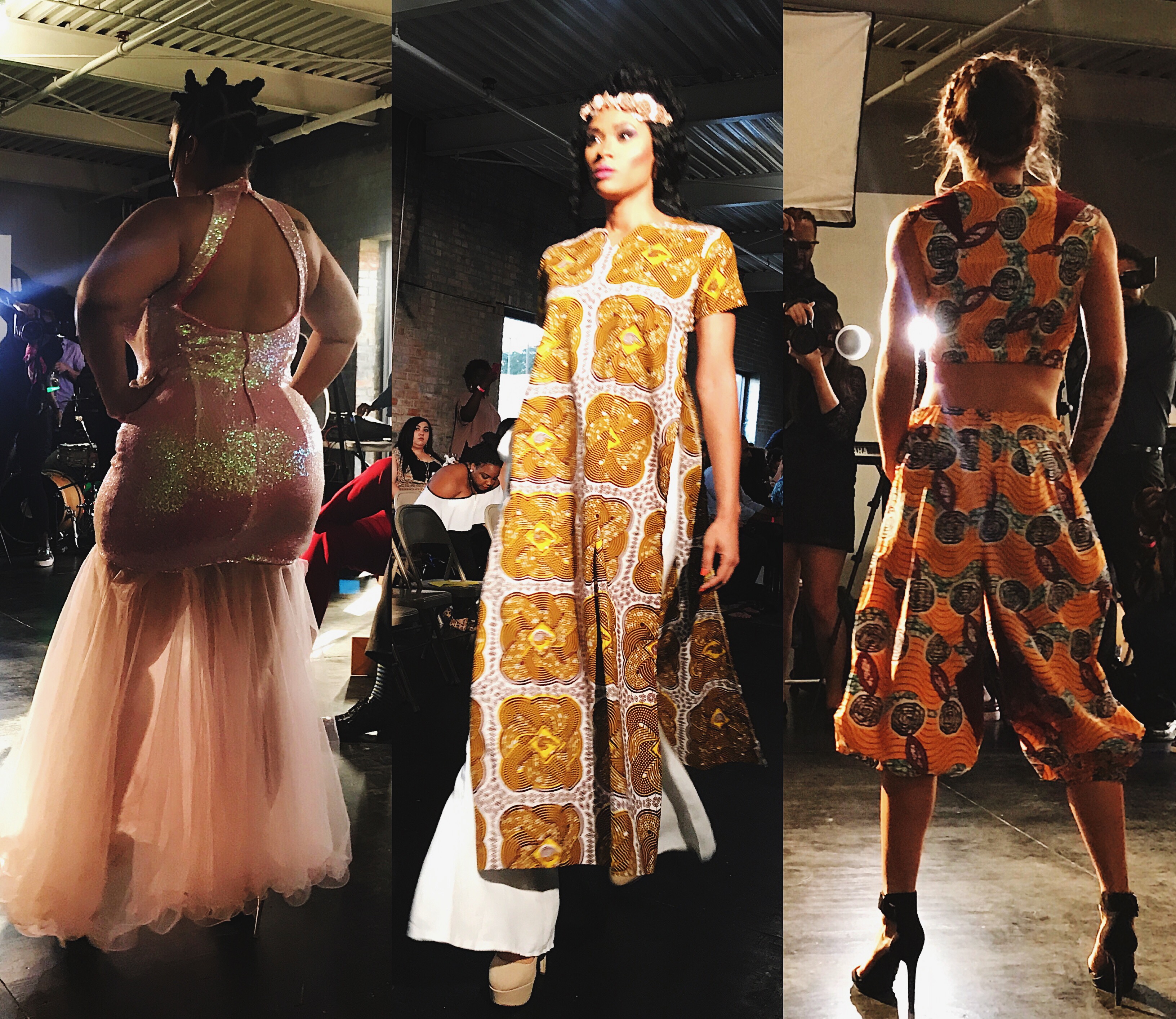 Designers like Art Institute of Houston (AIH), House of Takura , Adot, Kachi and NMA Couture played around with different African materials, creating fun flirty pieces. This super fashionable Hijabi specifically caught my eye with her beautiful creation. Her Name is Tahra Al Alshaik–she's a fashion design major at AIH.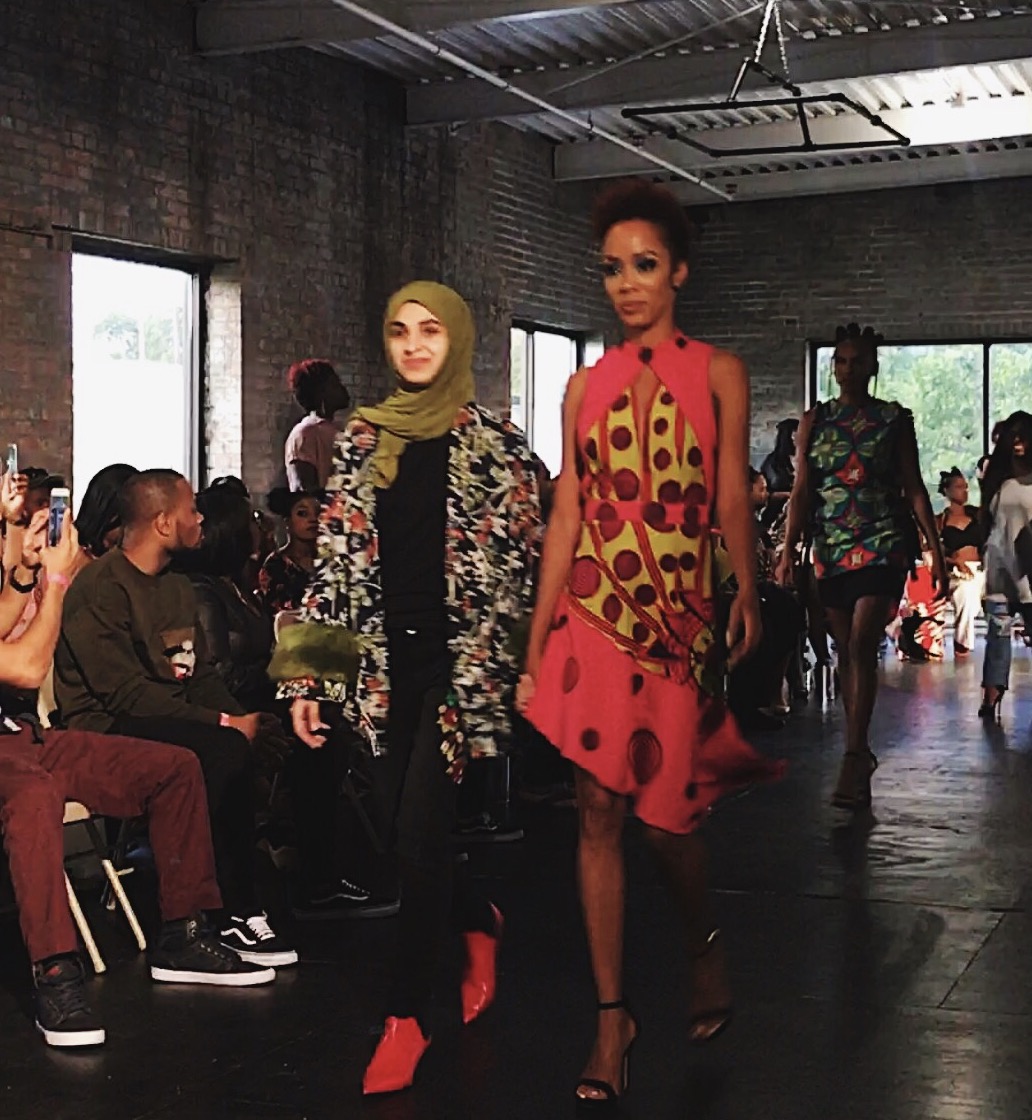 The queen of the night was Rocky Boston. Her showcase was a contemporary mix of floral lace, mesh and sequins. Her line was fierce, sexy and everything in between. She closed the show, leaving us with something to talk about.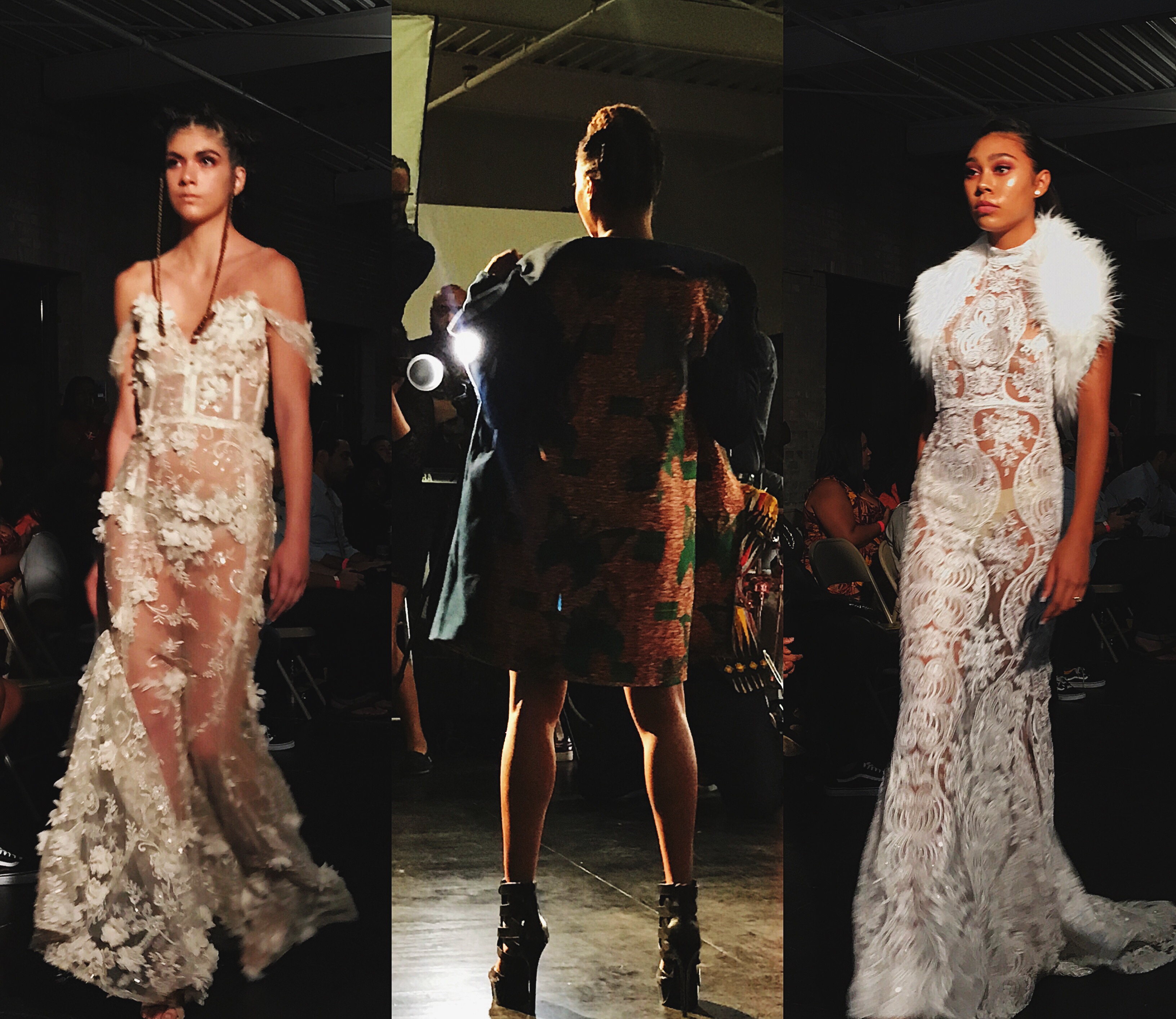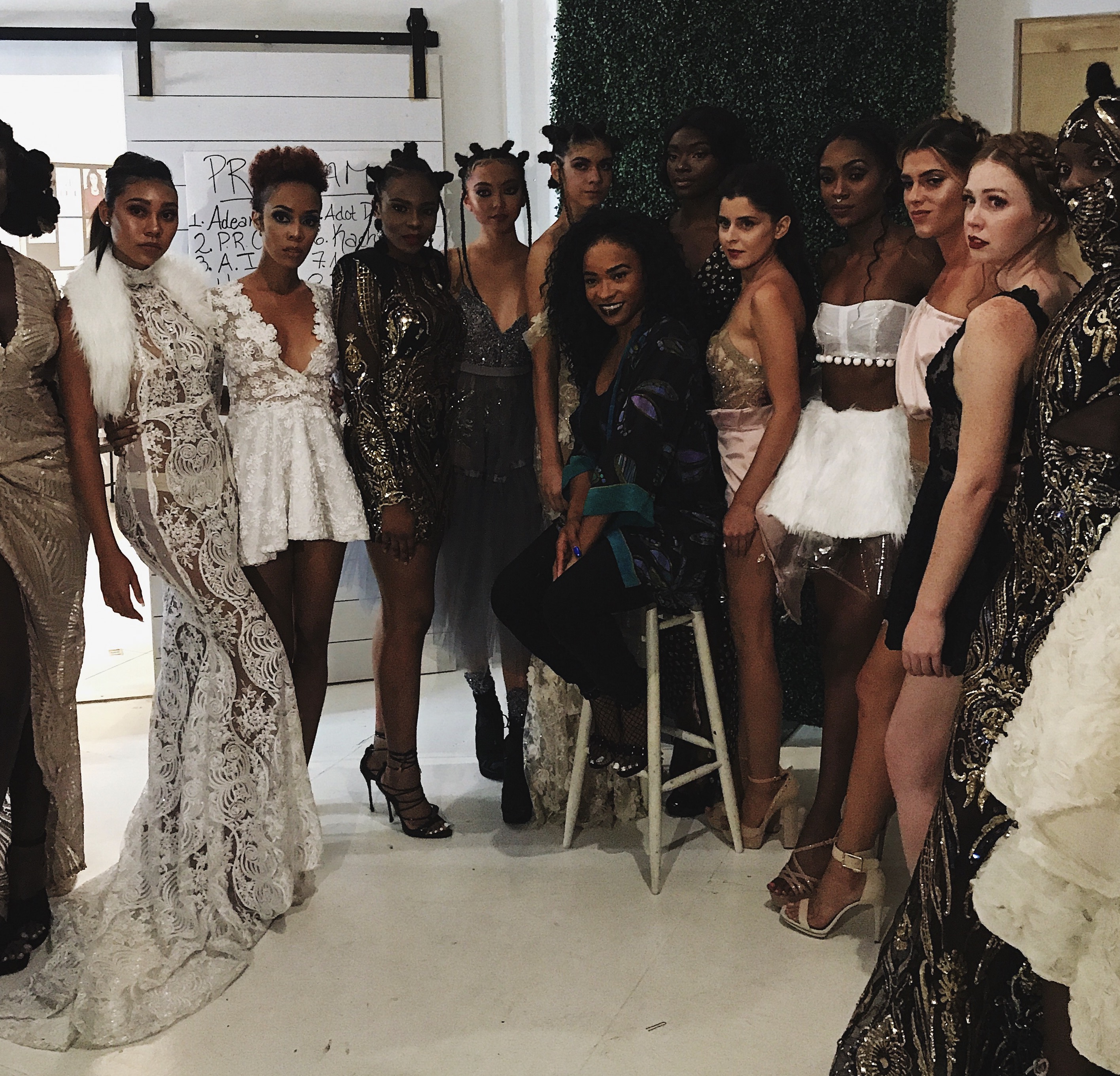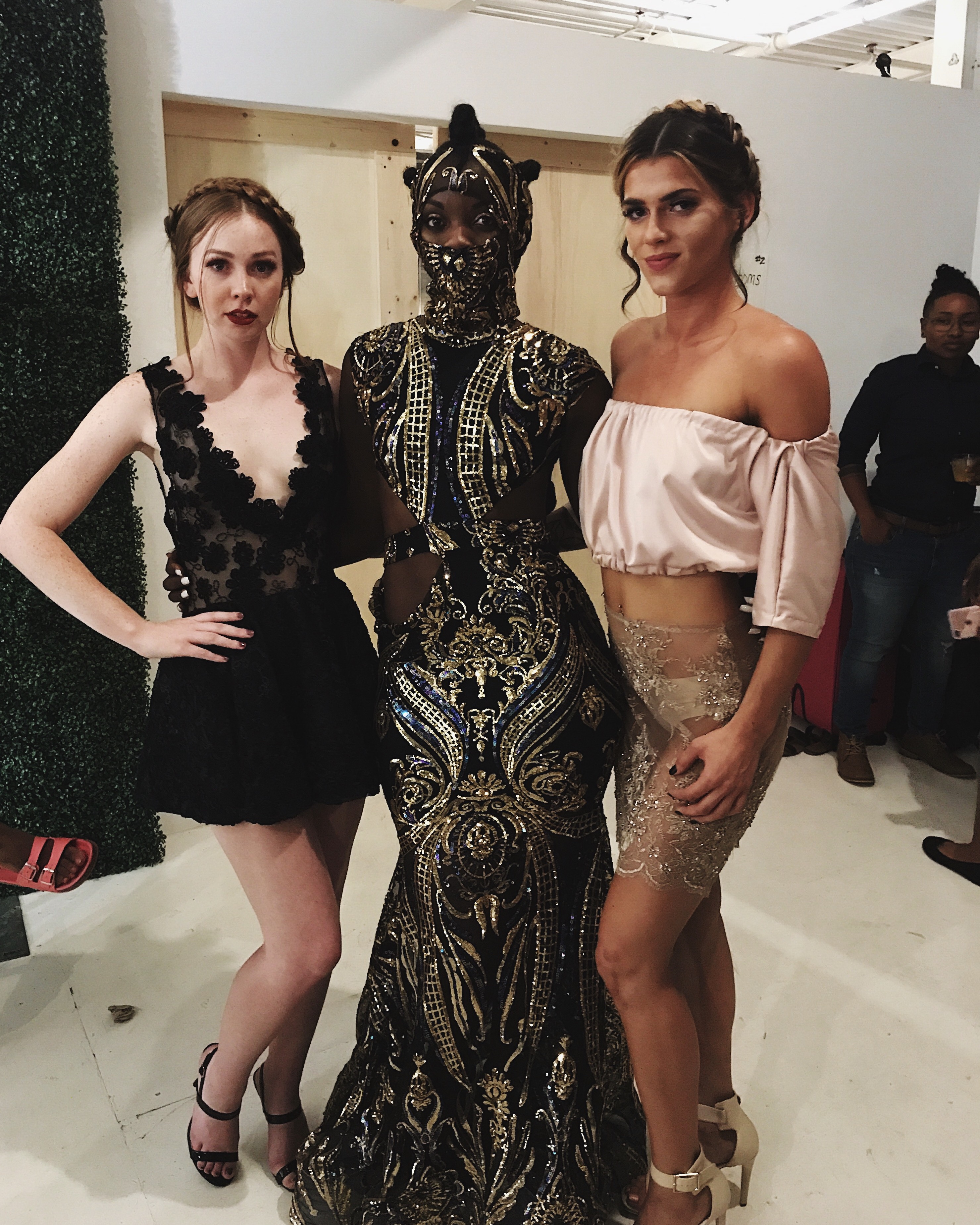 The night was a perfect mix of runway and entertainment with casual laughs at the host's tickling sense of humor.
Models strutted to African hits ranging from Davido's top charting IF, to beloved classics like Yvonne Chaka Chaka's Umqombothi. The event was a visually and audibly exciting experience of modern African lifestyle in fashion and music.
I have attended AFWH shows for the past three years and I'm so proud of the growth the crew showed this season. I guess third time really is the charm.
Check out a few more of my favorite looks…Let me know which one you like best…xoxo.